Note: You can only change your email address to one that is not already attached to an existing Patreon account. The change will not stick if you attempt to switch to one that already exists.
Follow the steps below to update your Patreon account email address:
Step 1: Select My Profile settings from the dropdown menu on the top right corner.

Step 2: Scroll down to the Information Section.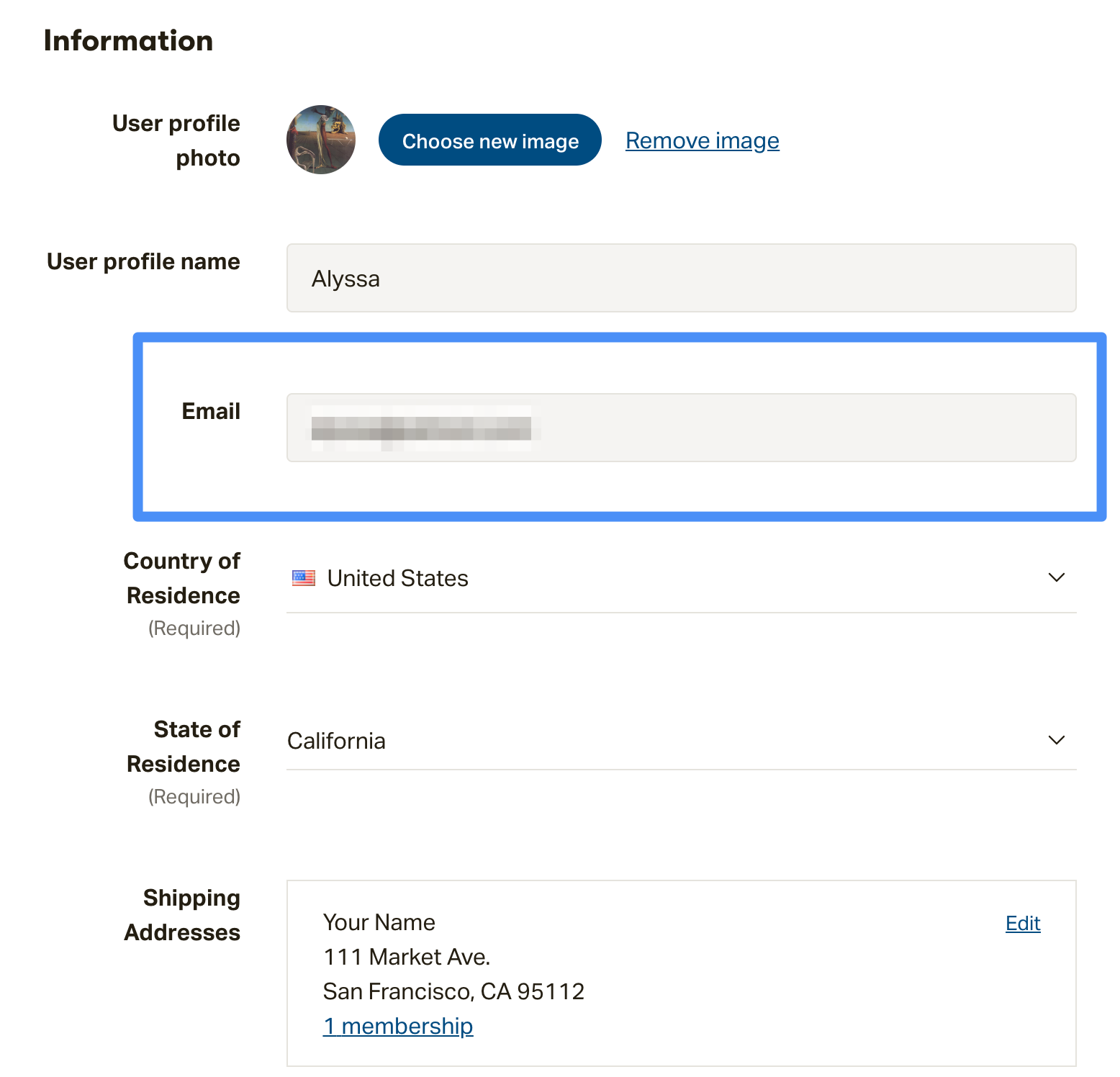 Step 3: Enter your new email address and scroll down to click Save Changes. We'll send a confirmation email to the NEW EMAIL you updated to. You'll need to confirm the change before the update is complete. 
Once you've confirmed the link, your email has been successfully changed! You can log in with the updated email address and all email notifications from us will be sent to your new email address. If you do not confirm the change in the confirmation email, your previous email will still be listed on your account, and can be used for login.