What are featured tags?
Featured tags are a great way to highlight important posts. You can feature tags that you've added to your posts. Featured tags will display at the top of your Posts page for patrons to easily find. If you haven't selected tags to feature, we'll display your most recently used tags at the top of your Posts page. 
If you haven't tagged any of your posts yet, start by learning
How to add tags to posts
.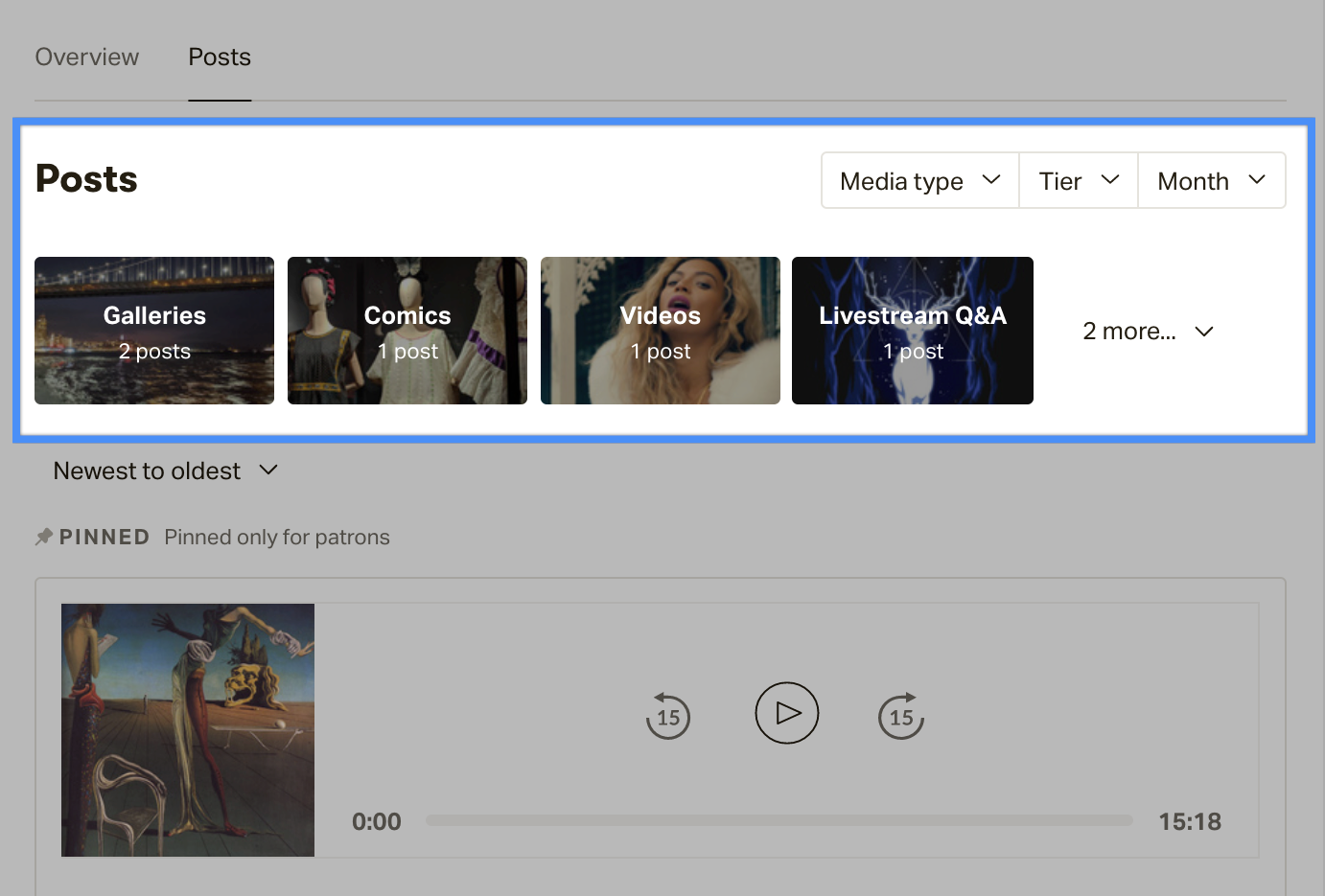 How do featured tags work?
You can feature up to five tags on your Posts page. When patrons access the Posts section of your page your featured tags will display at the top of the page. When patrons click on a tag, the page will filter with all posts that include that tag. 
If your work is image-based, your featured tags will populate with a portion of your most recent image post. If your work isn't published as an image post, your featured tag will be blank, or include a blurred image of text (black and white).  
How do I set up featured tags?
Go to your Page editor > Advanced and search for the Featured tags area in the Posts section.
Click the Edit button. 
Select the Add a featured tag drop-down arrow, and select the tag you'd like to feature from your existing tags.
Note: You can have 5 featured tags. Featured tags must already be added to at least one post, so add tags to your posts before attempting to feature any.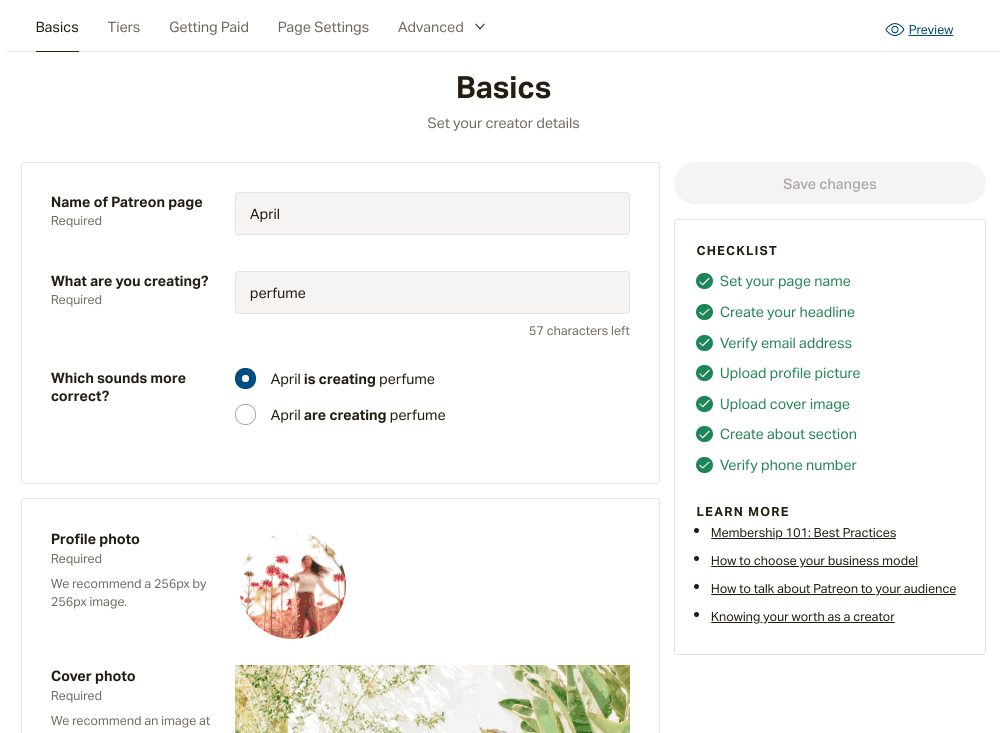 You can remove a featured tag by selecting the "X" in the top-right corner. Click the Save button to save your changes to tags.