If you have an account at
flickr.com
(or set one up) you can use their embed option to add a photo to your About page.
Step 1: Open the photo you want to use on flickr and click on the share arrow icon:
 
Step 2: A pop-up window will open.


A. Select embed link.
B. Click on the menu to select the size you want to embed.
C. Copy the embed URL available.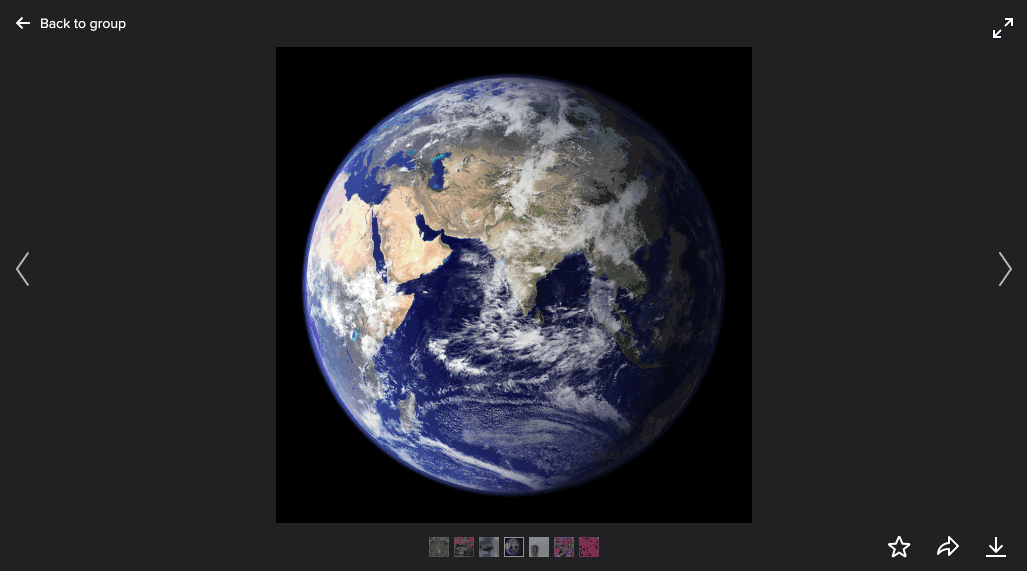 Step 3: Go to your Page editor by clicking on the Edit your page button at the top, then select the Basics tab link.

Step 4: Click the Insert image link icon from the About section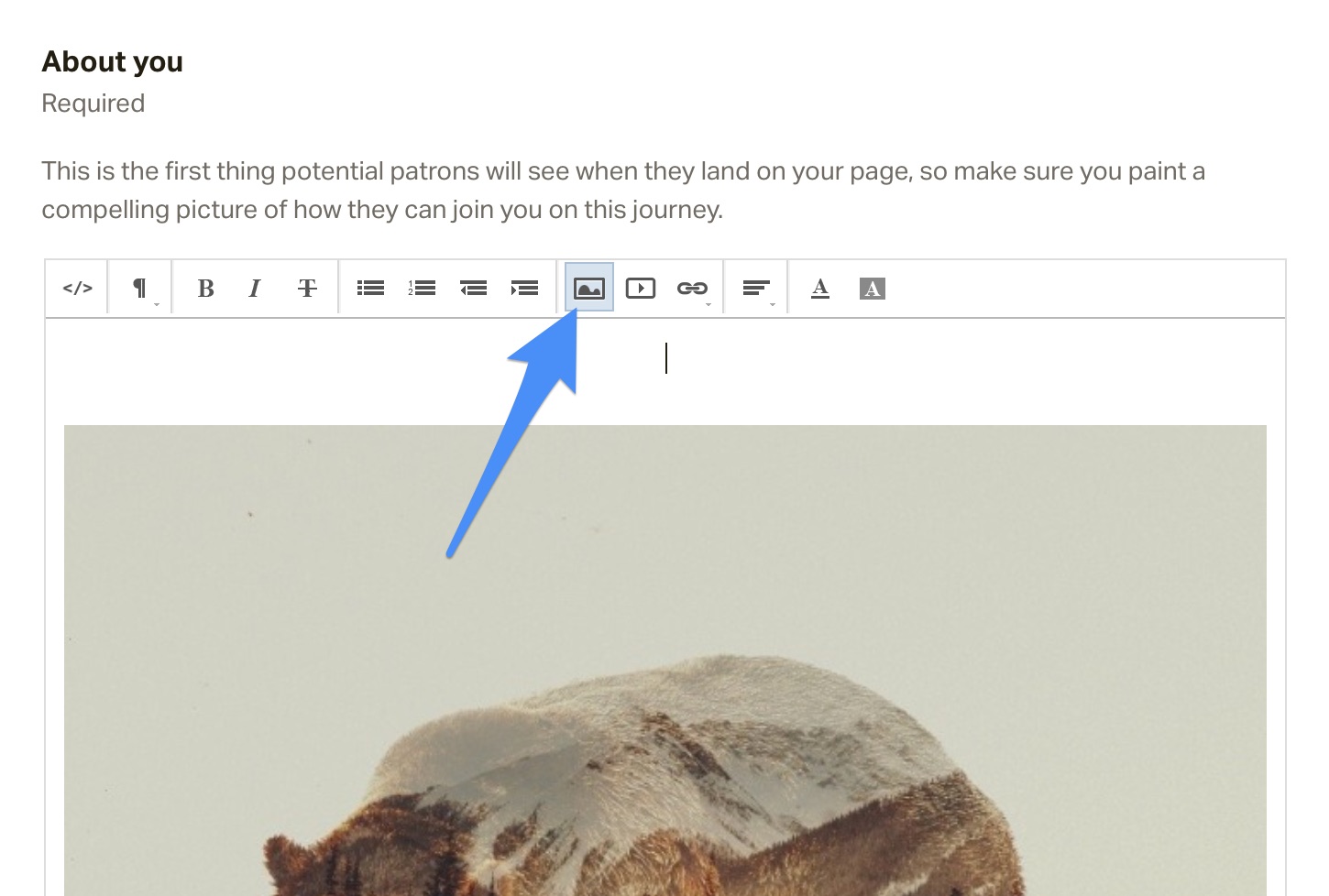 You can click the > icon or HTML link if you prefer to embed directly into the HTML of your About section. 
You'll receive a preview of your image populated in the About section editor: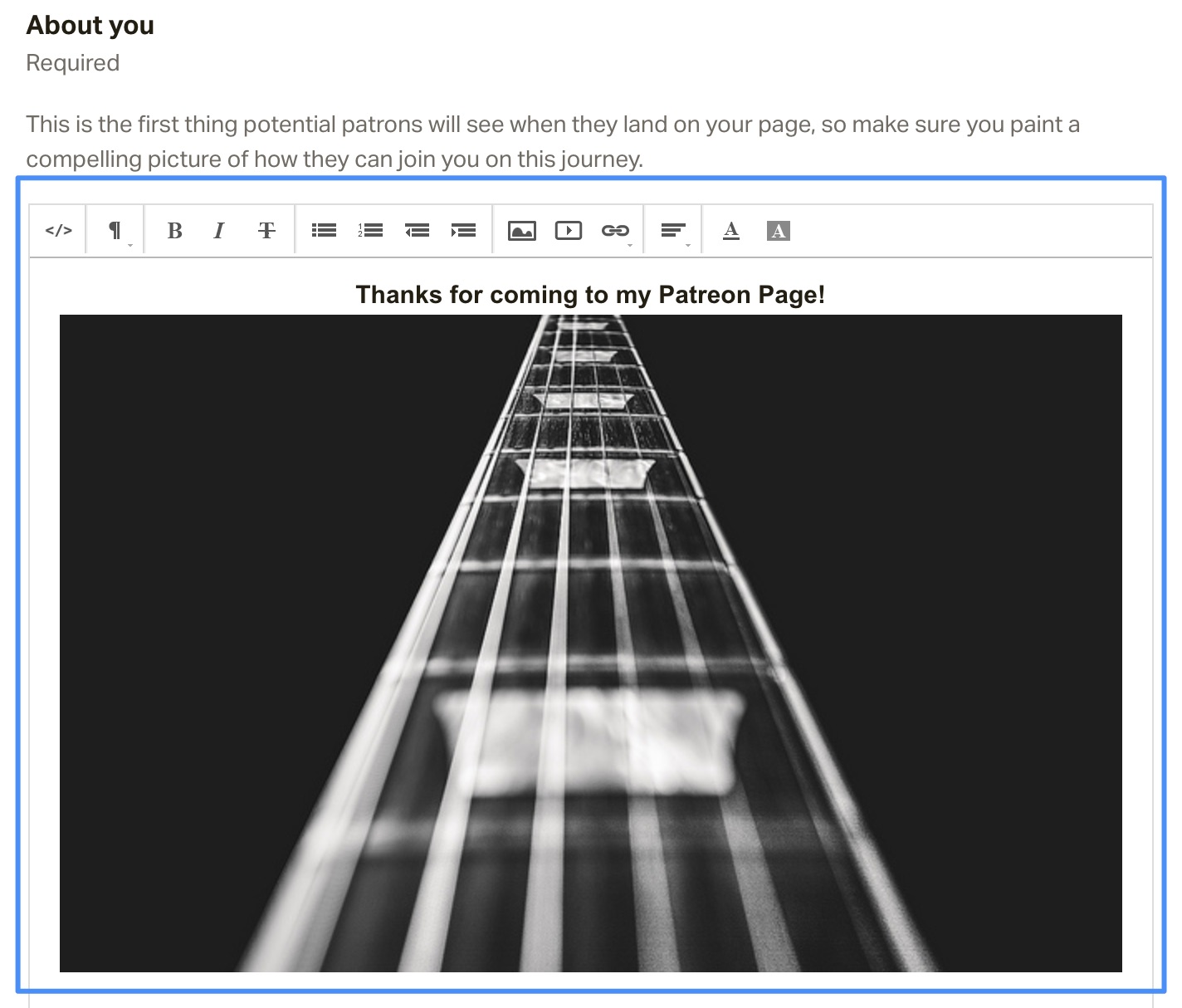 Step 5: Be sure to scroll up to select the save changes button to save your changes.