In this article, we will cover how to pin a patron only post to your post feed. We do not offer the ability to pin a public post at the moment. This will make the patron only post populate as the first post visible to your patrons when they land on your page. 
With pinned posts, you can choose the post that your new patrons will check first. What is a pinned post? It's your shining star, a post that cannot be missed, or simply #1 in a series of work. 


In this article, we'll discuss: 
How do I pin a post to my page? 
---
On any published post
, you'll find the option to pin it to the top of your Posts page. To pin a new post, select the
pin button
: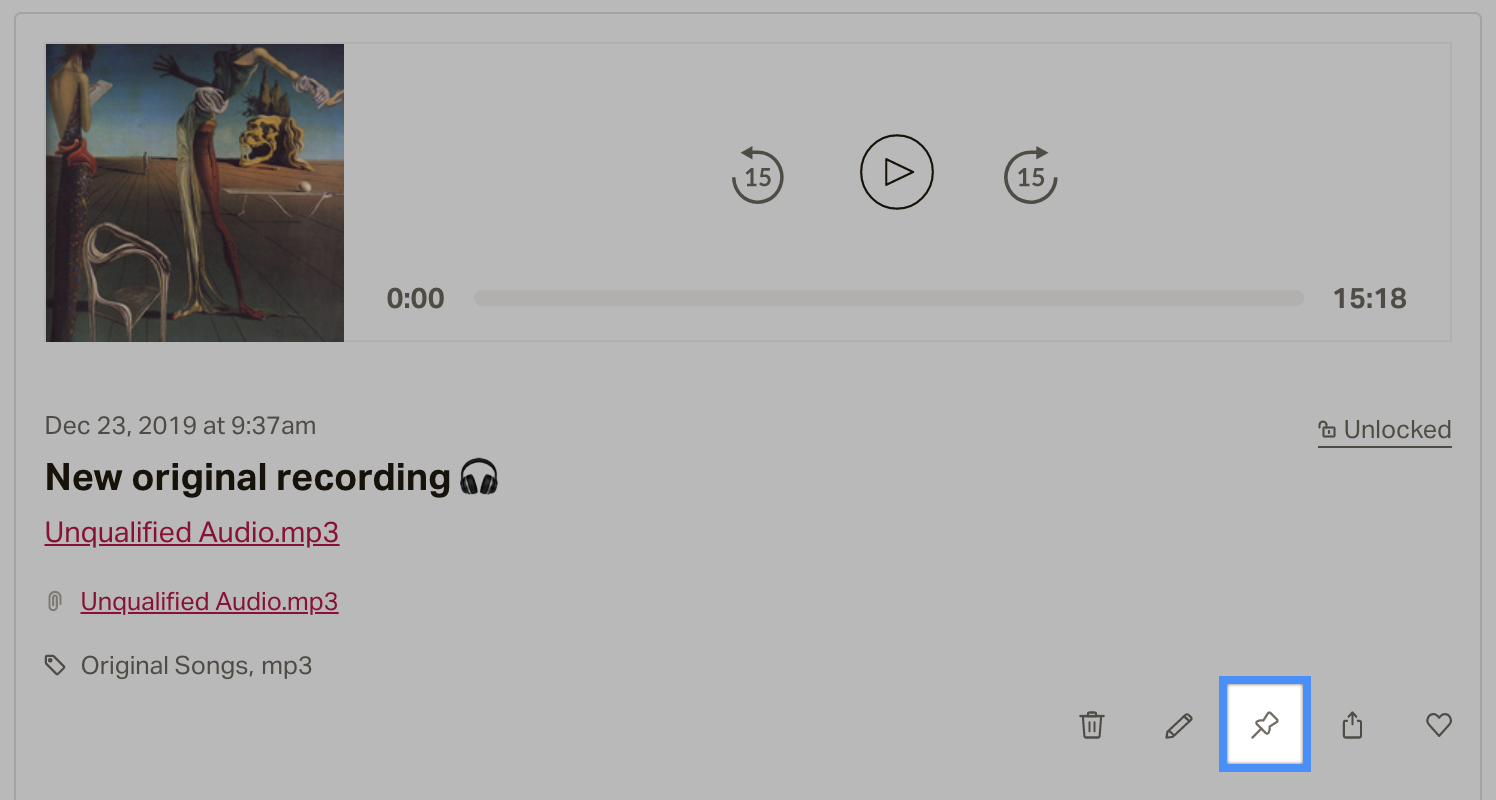 If you already have a pinned post, you'll be prompted to confirm that you're swapping out your pinned post.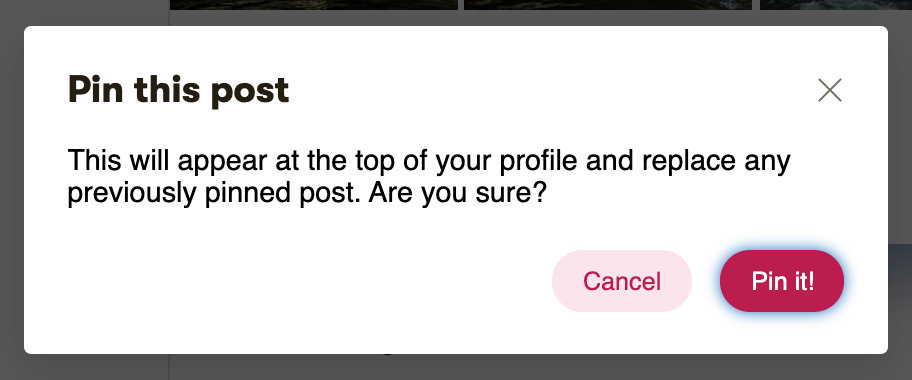 You'll know that your post is pinned when the pin button turns red and it shows PINNED above your post.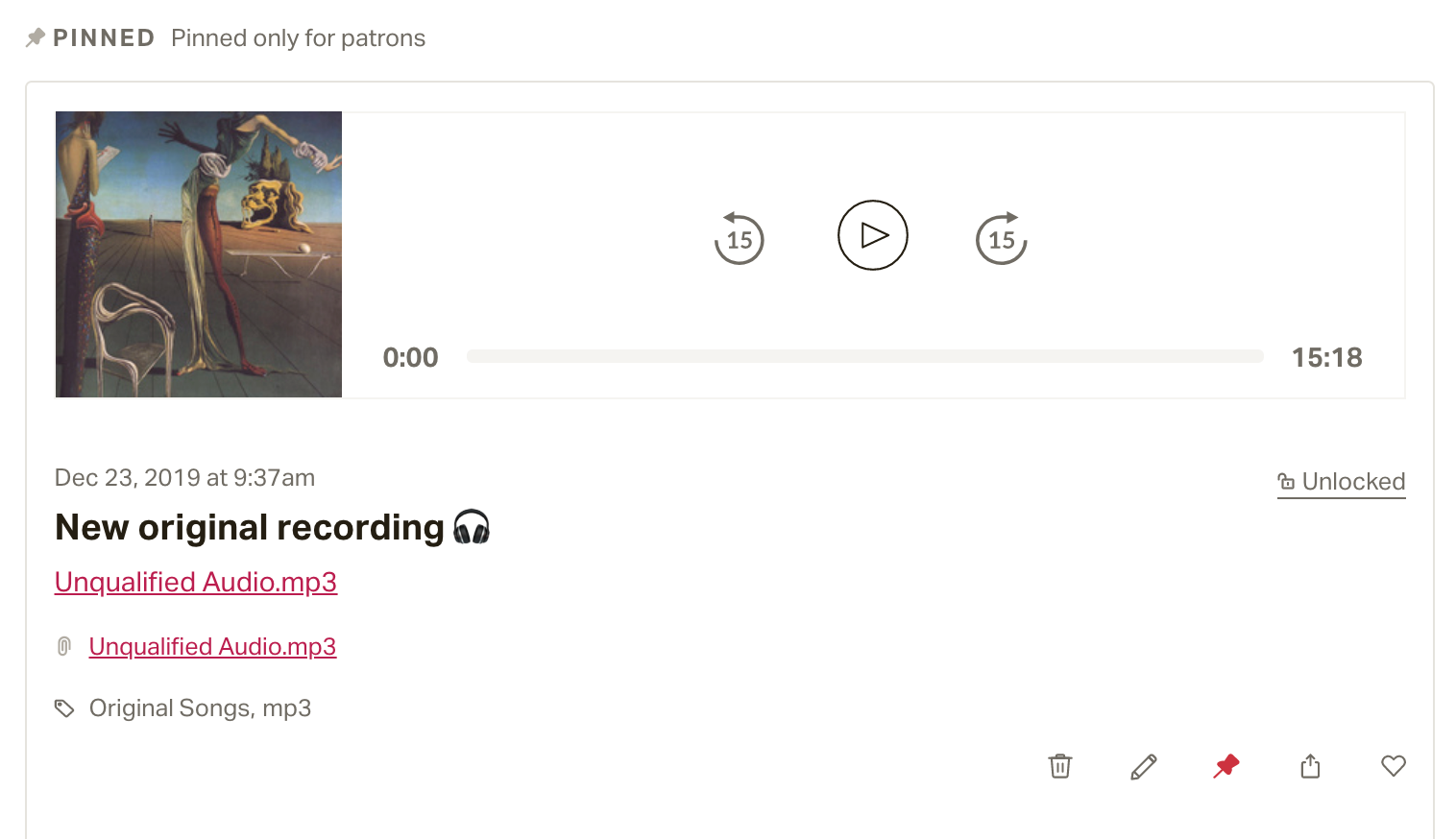 How do I remove a pinned post from my page? 
---
Unpinning a post is as easy as pinning it. Just click on the red pin button. Once you confirm the change, you won't have a pinned post on your Posts page anymore. 

FAQ
---

Q: Can I pin more than one post at a time?
A: Not at the moment! We're continuing to experiment and iterate on how your benefits are accessed by patrons. So this may change. 

Q: Are there other ways that I can organise my work for patrons? 
A: 
Yes! You can use our
tag
and
featured tags
features to guide your patrons through your content. Tags live on the left-hand side of your
Posts
tab when patrons visit your page. Clicking on a tag takes them to a page of all posts that include that specific tag.