We want to give you a clear and reliable view of your Earnings across the Income Dashboards on Patreon. Below you'll find details about changes we've made across a few different dashboards to give you more visibility. 

These are just the first step towards bringing you better insights to manage and grow your membership. Stay tuned! 
Earnings Dashboard
Income > Earnings
Adding a new column: Attempted Amount Charged

Moving your Declines Dashboard into your Earnings report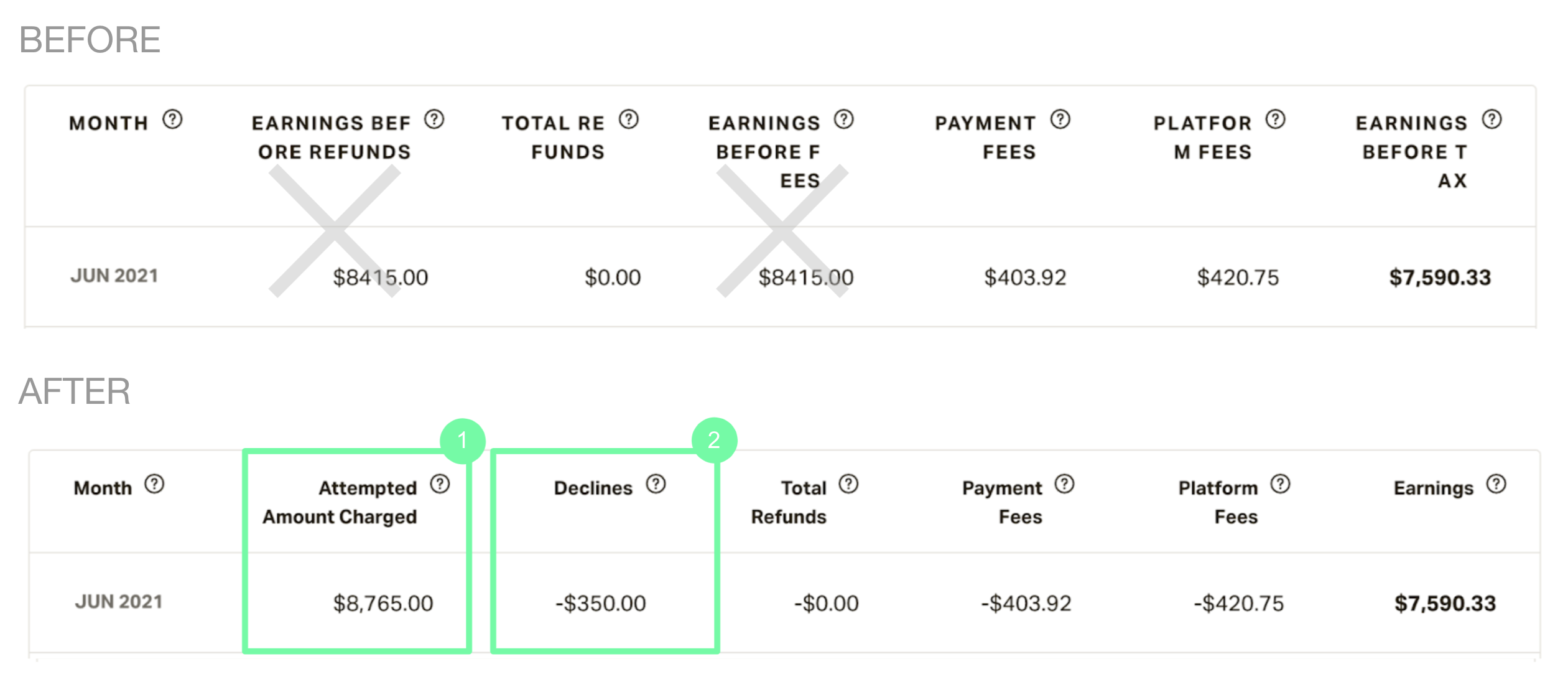 Pledge Growth Dashboard
Income > Pledge Growth
3. Removing the "Amount pledged at end of month" column 
4. Zooming in on what's changed this month so you can see if your tactics are working to grow your membership.

Payouts Dashboard
Income > Payouts
5. Adding in a new column: Earnings. This is the same information from the last column on your Earnings Dashboard 

Creator Home Earnings Overview
Home > Overview
6. Annual pledges will display as their monthly equivalent (£120 annual pledge would display as £10 monthly, etc.). This number is an estimate of your monthly earnings; you can learn more in this article: Understand the numbers listed on my page.