If you'd prefer to read through the steps, scroll past the video, or click here.
---
What is Crowdcast?
We've heard that easy, patron only livestreaming is something that you've been asking for- So we're thrilled to have this now available within Patreon!
We're partnering with Crowdcast to run patron only livestreams!
This service is free for your first month of streaming. After the trial period ends, Patreon creators will receive a 10% discount on the streaming service. You can choose between 3 of their packages.
How do I make a patron-only Crowdcast livestream?
To set up or schedule a livestream, make a post as you usually would by selecting the post icon on your left sidebar. From here, you'll see the livestream option.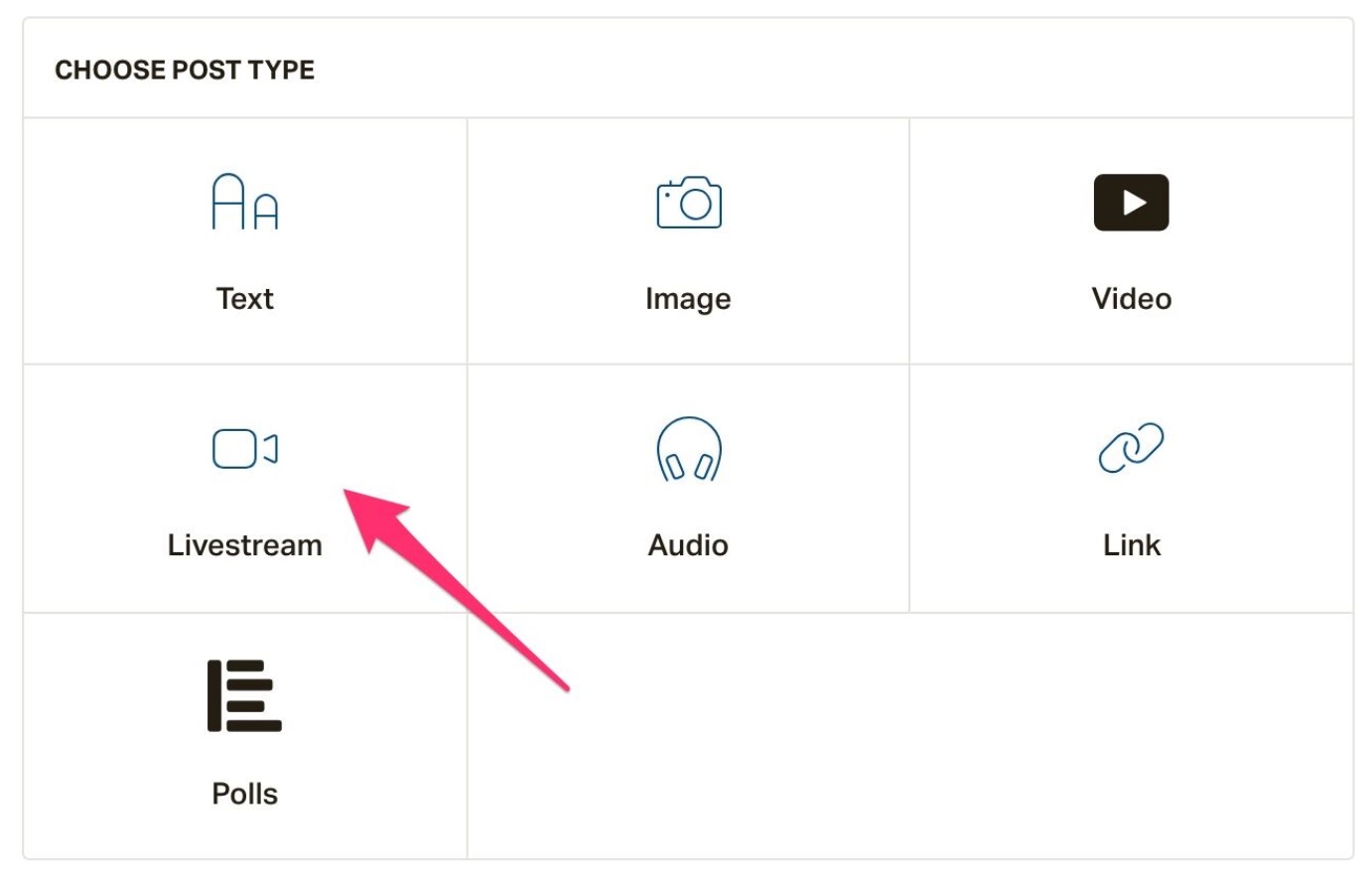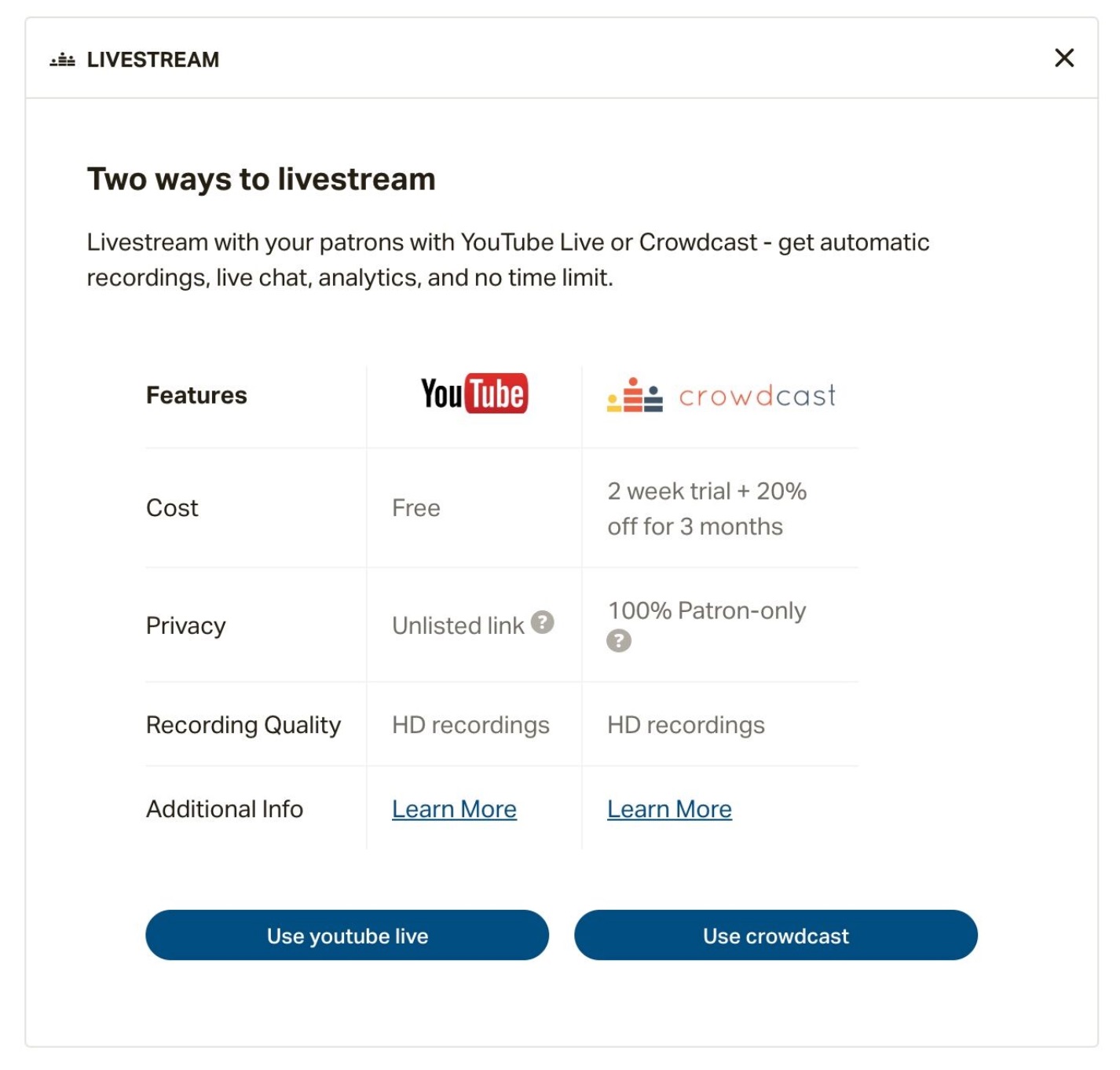 You'll want to select "use Crowdcast." This will take you to another browser page, where you'll see the option to set up your Crowdcast account, if you don't have one already. This will automatically create a Crowdcast account for you, using your Patreon login credentials. You can also choose to set up your first stream at this point on Crowdcast.
Once you have set up your stream, go back to the browser page that your Patreon account is on. Here you'll have the option to test your livestream and see what it will look like, or set up a livestream post. You also have the ability to schedule a livestream. Select the date and time you'd like the livestream scheduled.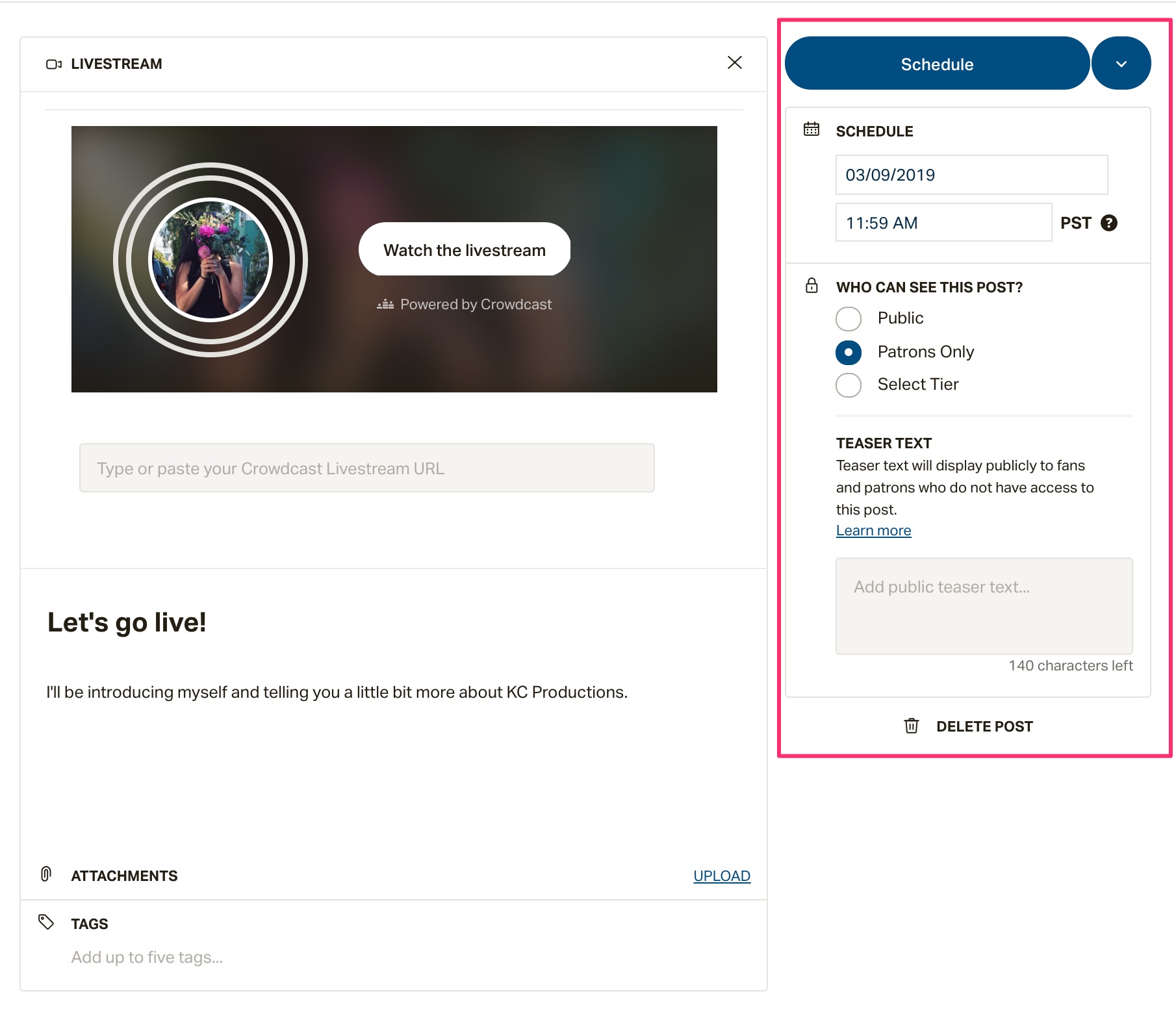 If you decide to schedule your livestream, you'll be able to make a post announcing it to your patrons. We'll also e-mail you one hour before your scheduled livestream to remind you to get everything set up!
If you decide to publish your livestream immediately, select "publish now." Don't worry, you won't be officially live yet! You'll want to continue to Crowdcast to livestream.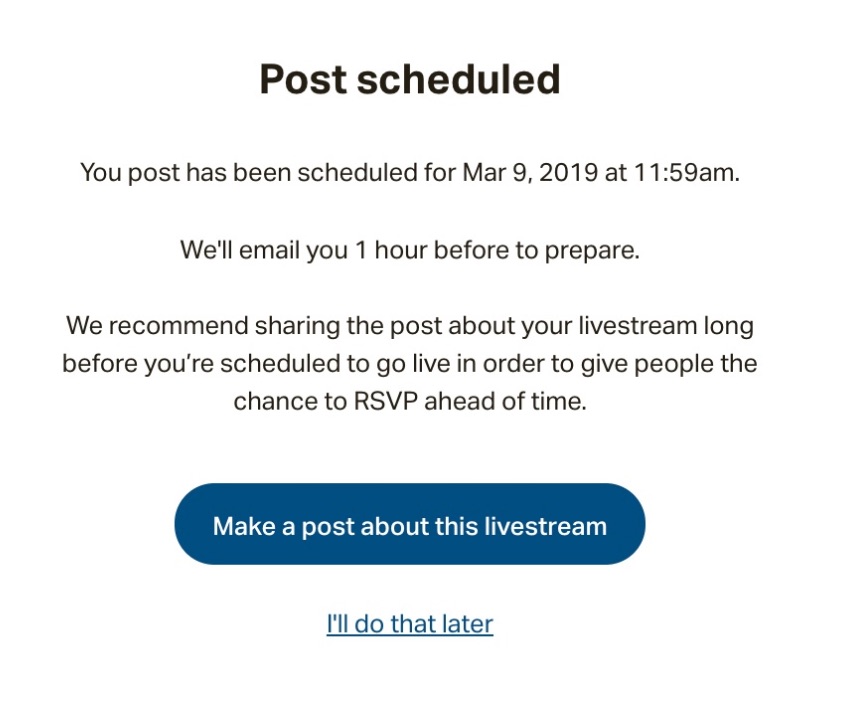 Once on Crowdcast, select the green "Prepare to Go Live" button. And it's go time! your patrons will all be sent an e-mail alerting them of your livestream. They'll also see a livestream announcement in their feed but they'll need to click the crowdcast link to view the livestream.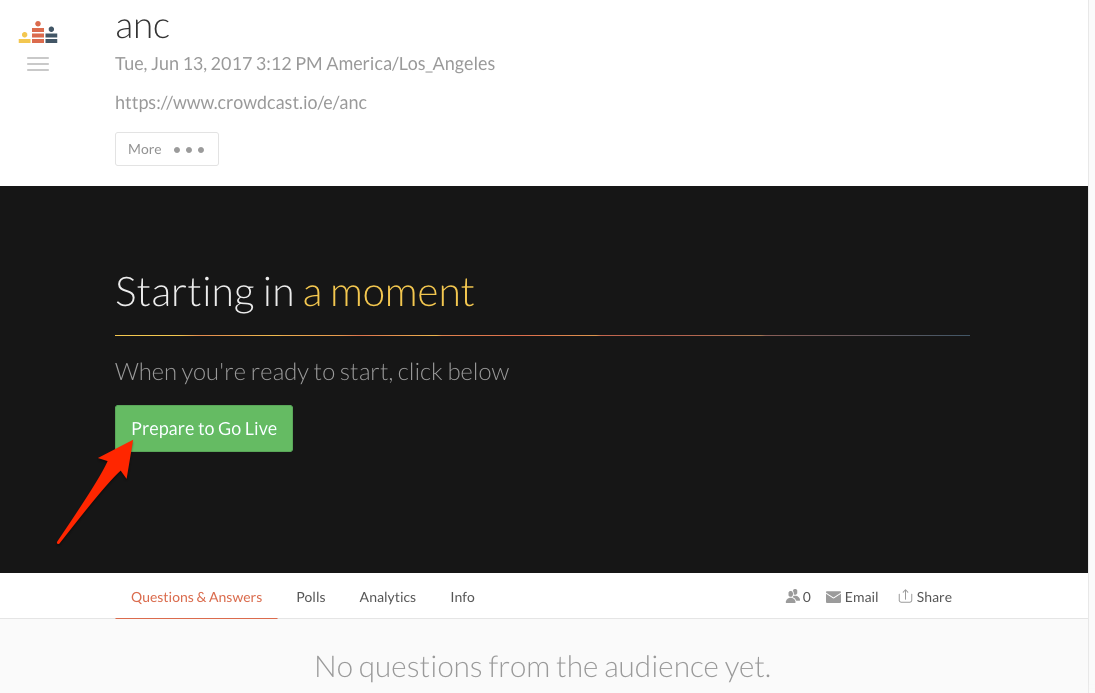 Does Crowdcast cost money? How much can I stream?
Crowdcast is free for during the two-week trial and after, Patreon creators will receive a 20% discount for the service for 3 months. There are 4 different plans available on Crowdcast. You can learn more about this
here
.