This article will cover how to message patron from your patron relationship manager. If you find that you need to offer benefits or send them a friendly message, this will show you how to go about it.
As a creator, there are three different ways you can message your patrons. If you are a patron, please see this help center article.
Option 1: Your inbox can be found by navigating to the menu on the left-hand side of the page and selecting the message icon. Here, you can view any messages you have received, as well as send messages to your patrons.
Navigate to the side menu on the left side of the page while signed into http://patreon.com and click the messages icon.

Here, you're going to find that your inbox is separated into to two different tabs. The first tab is your creator inbox. Here, you'll find messages sent between you and your patrons.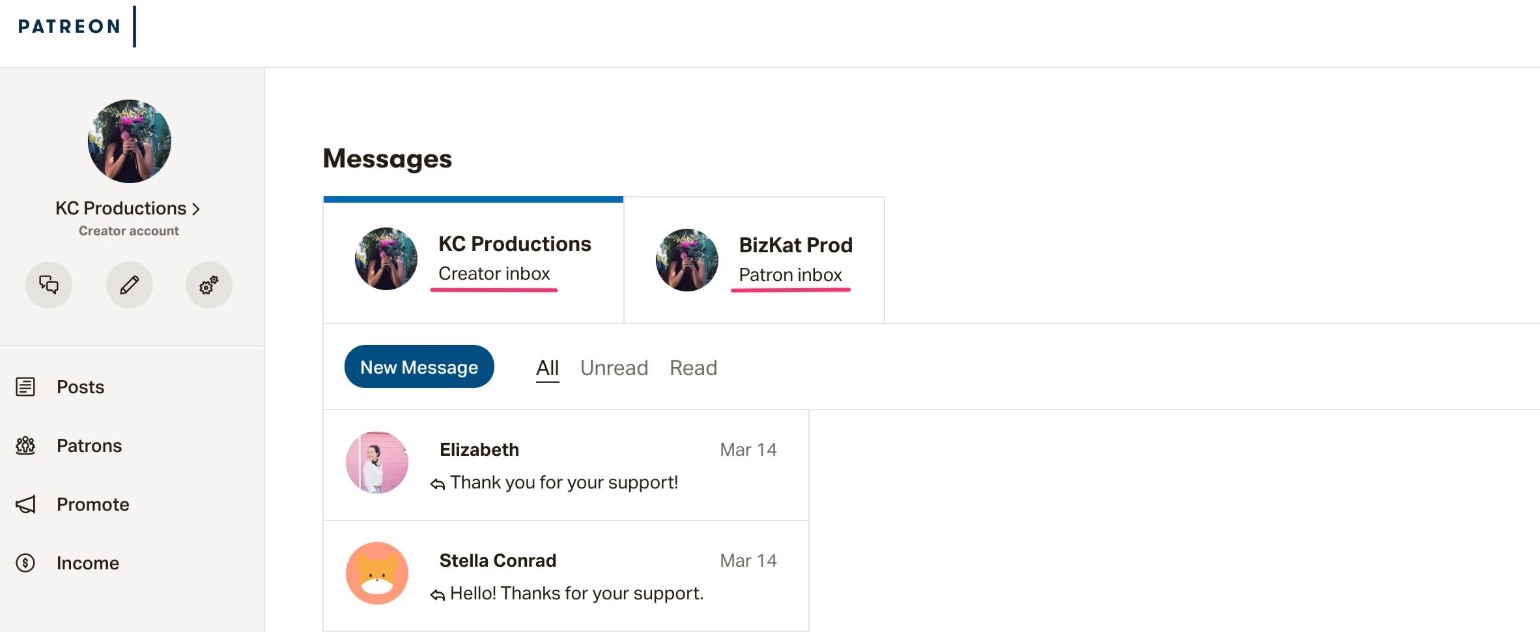 To message a patron, click on the new message button and you'll see a message box pop up. Here, you can either select a patron from the list that appears or type in the patron's name and then send them a message.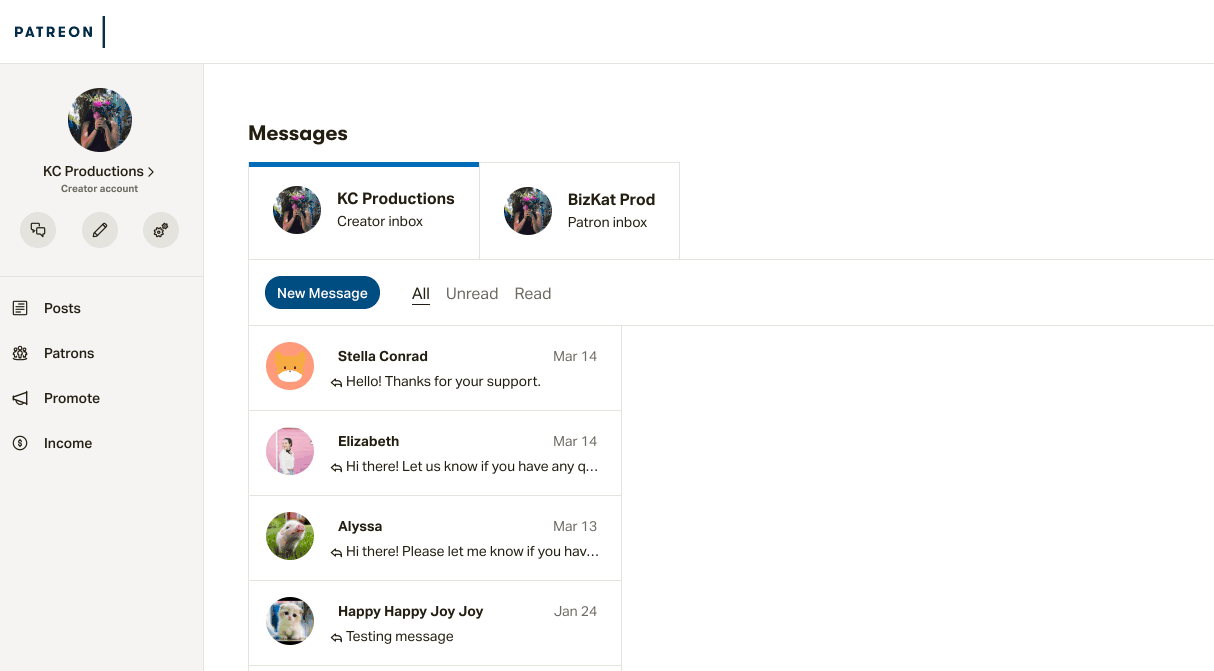 If you're a patron to other creators, you can also message creators from here as well.
Option 2: You can send individual or group messages right from your patron relationship manager. If you decide to send a message to a group of patrons, each patron will receive an individual email from you. So don't worry, you won't be the culprit of a serious group thread that results in hundreds of notifications.
Option 3: Simply visit the patron's page and from the ...more option you can select message.