---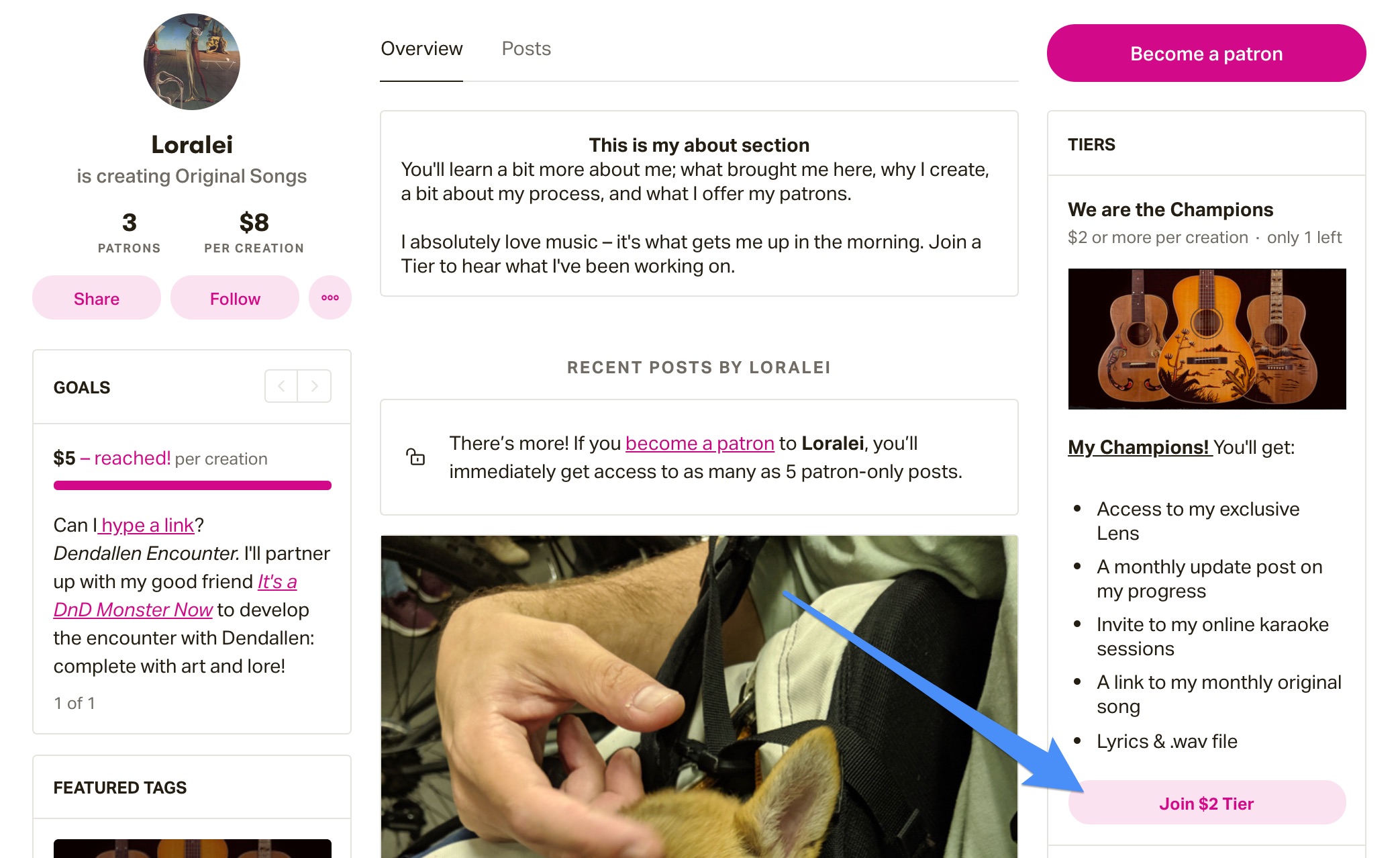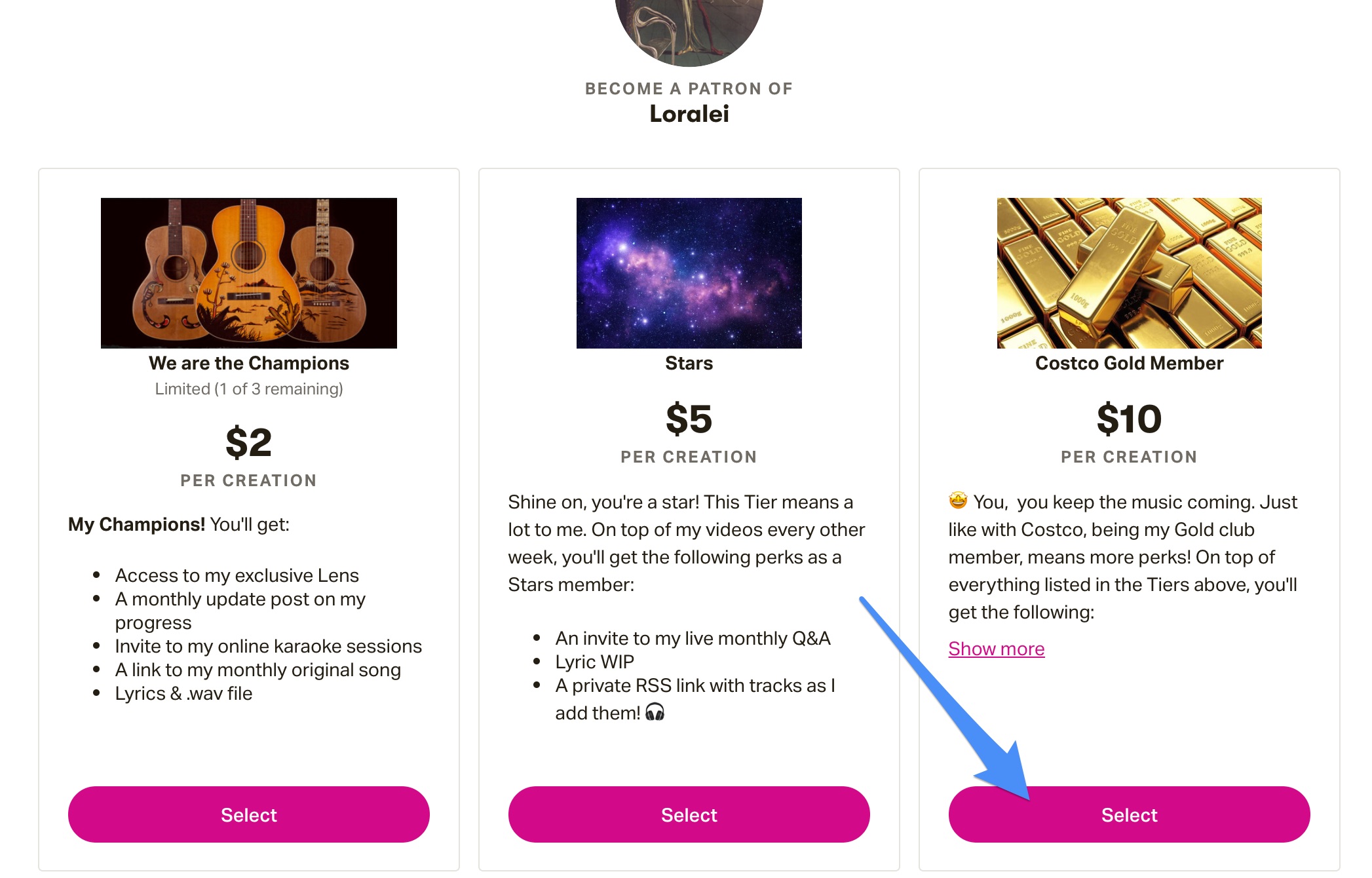 If your creator doesn't offer pre-created Tiers, simply click Become a patron button on the right-hand side of their page.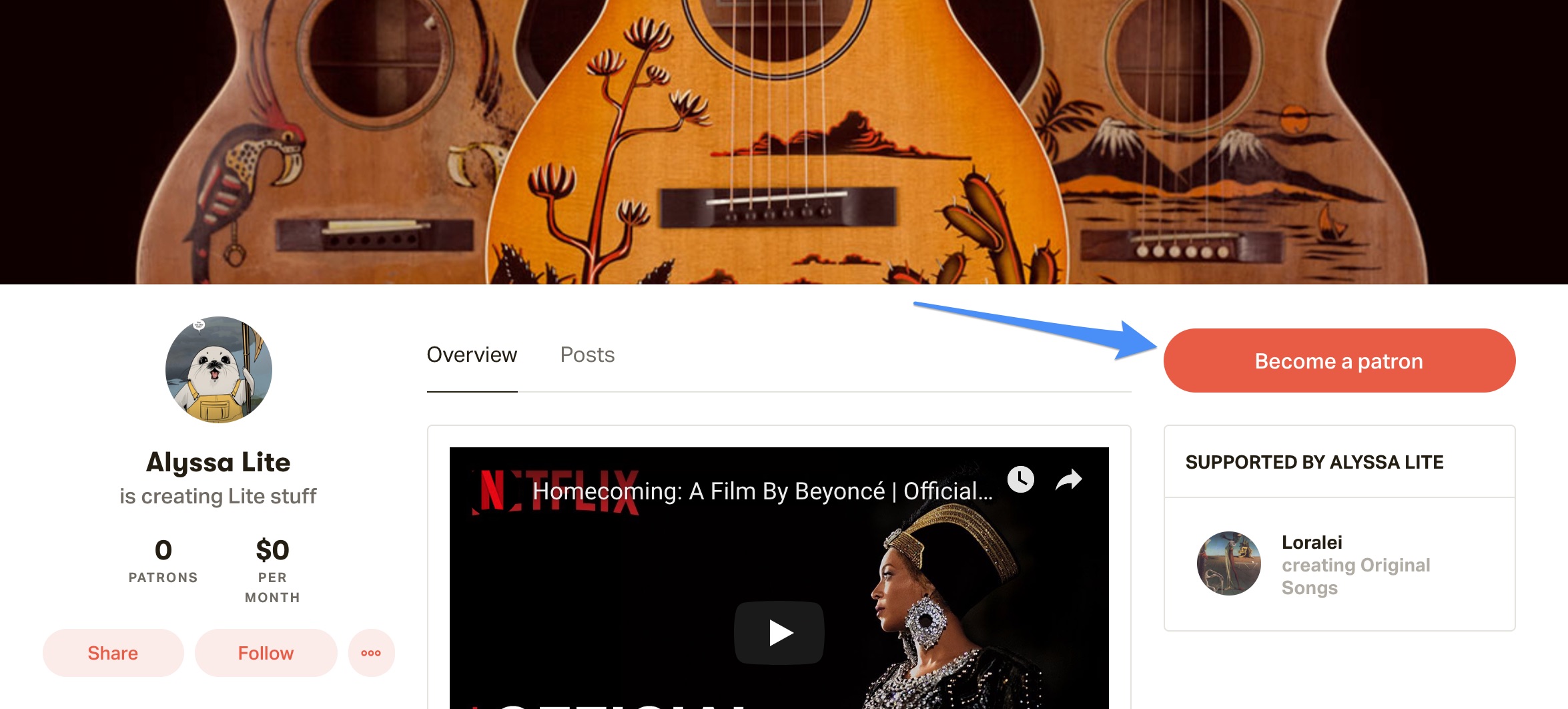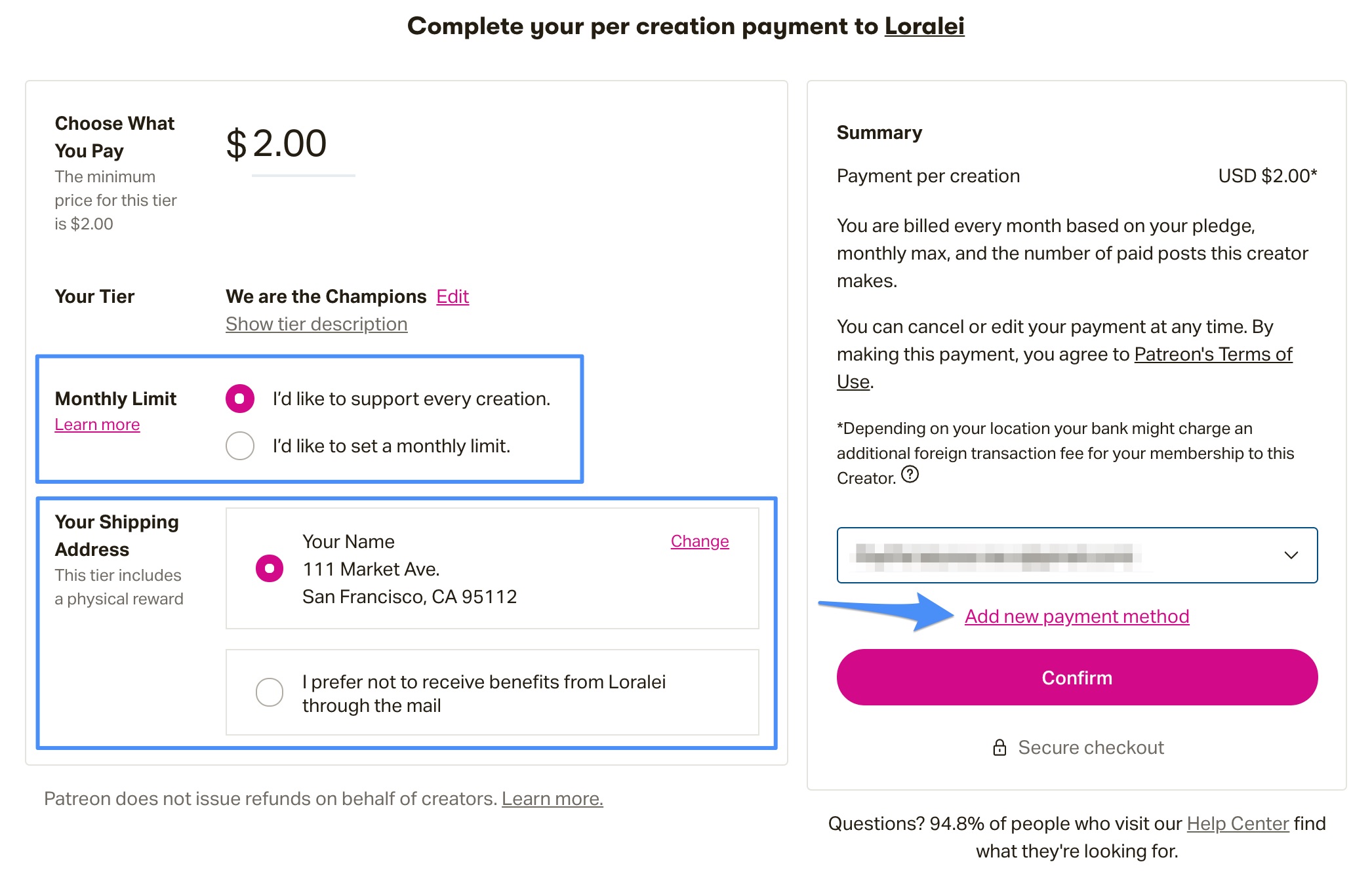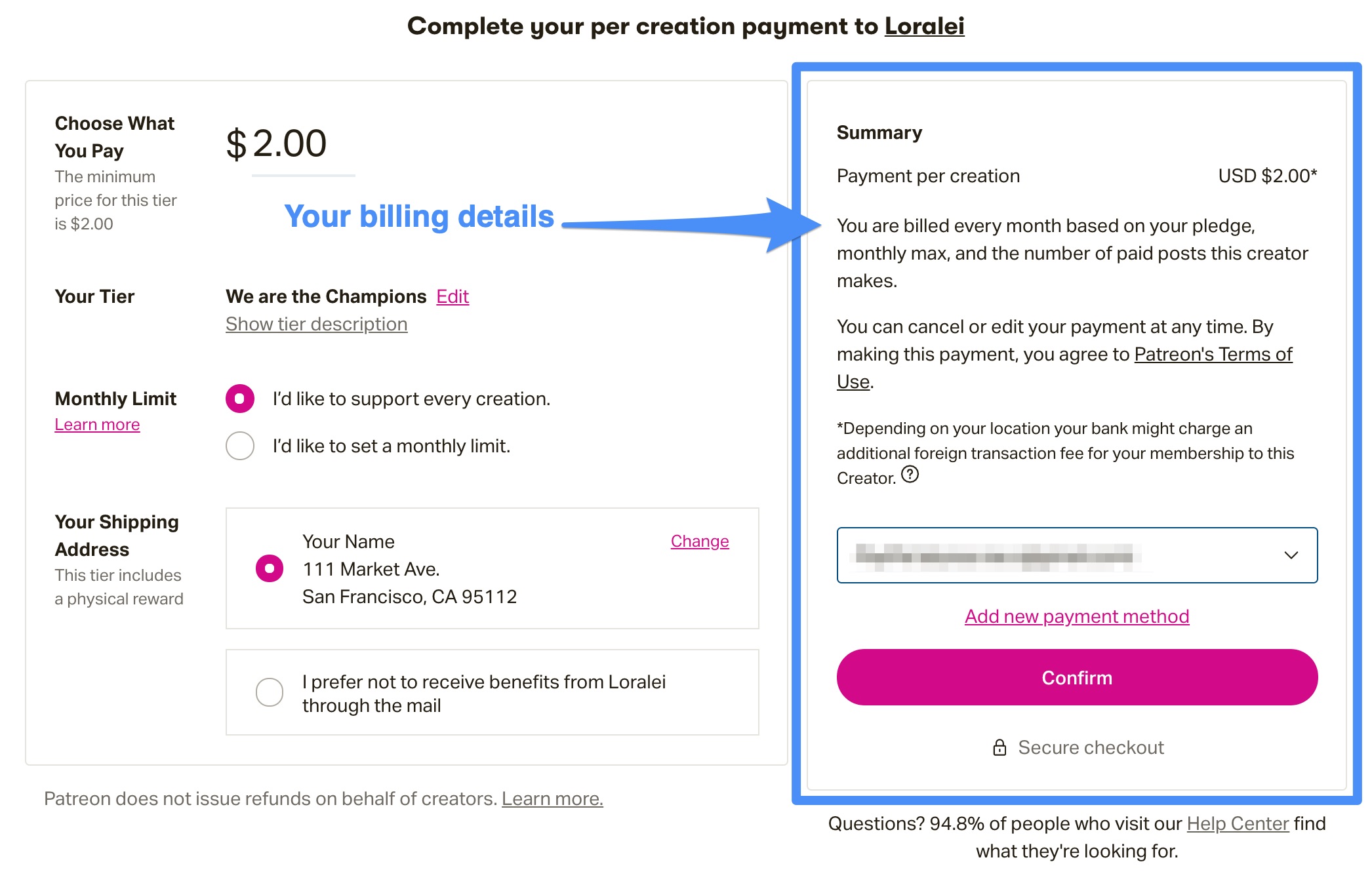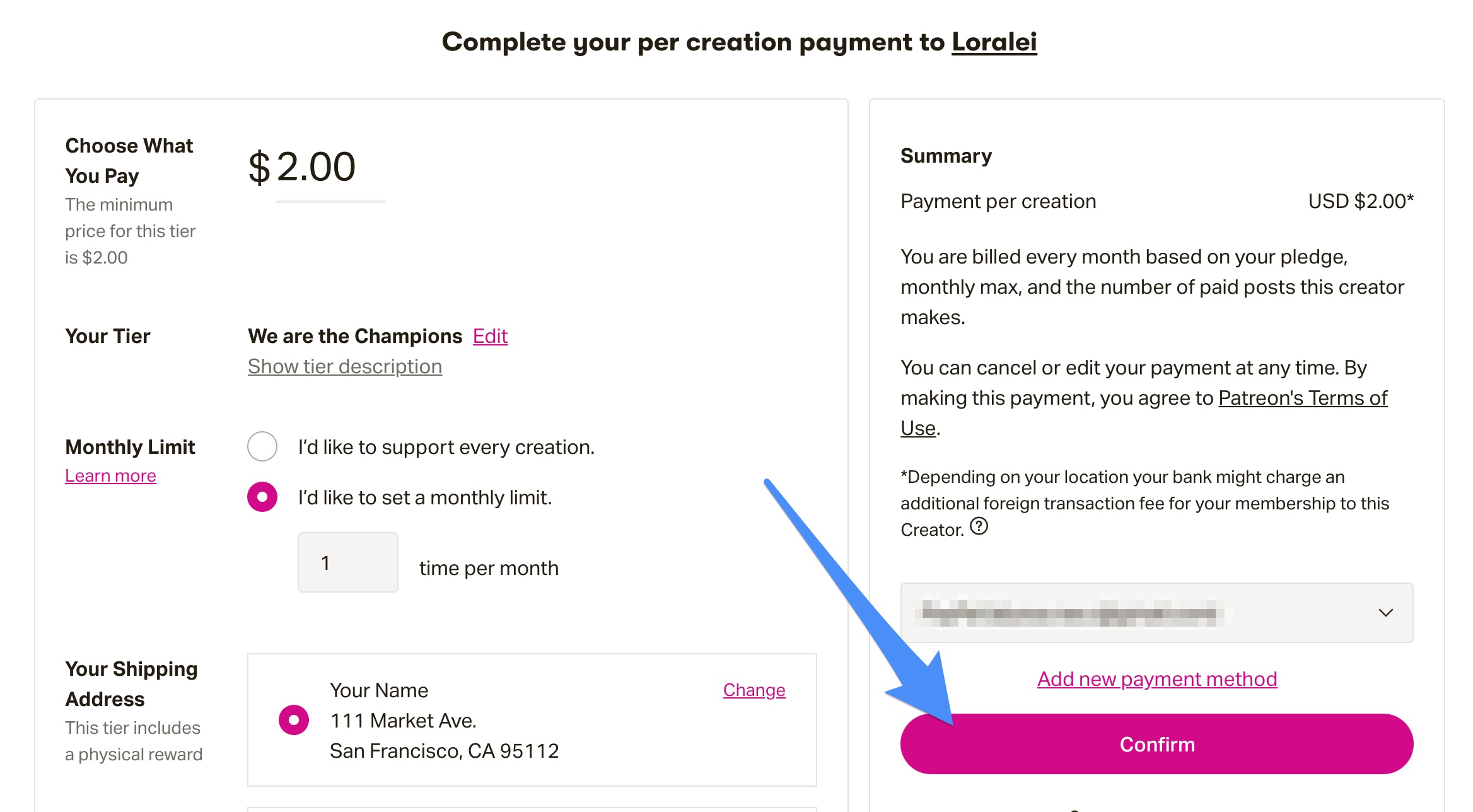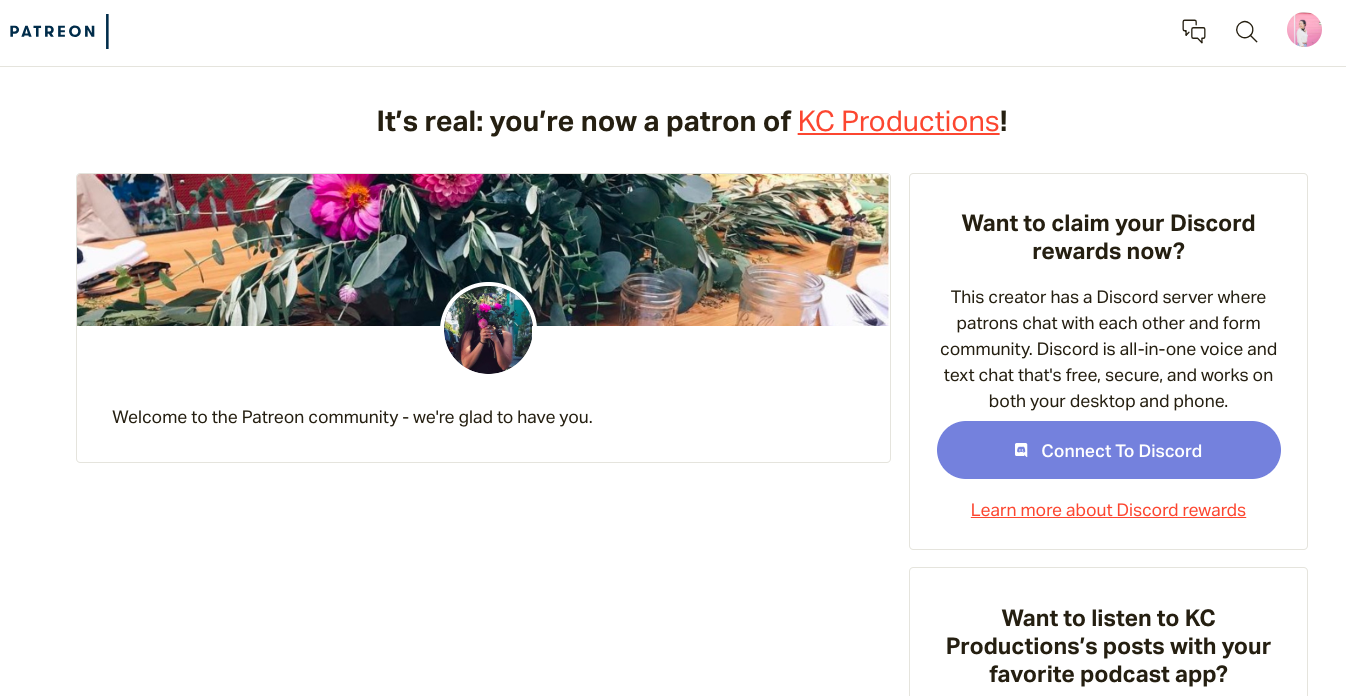 ---
---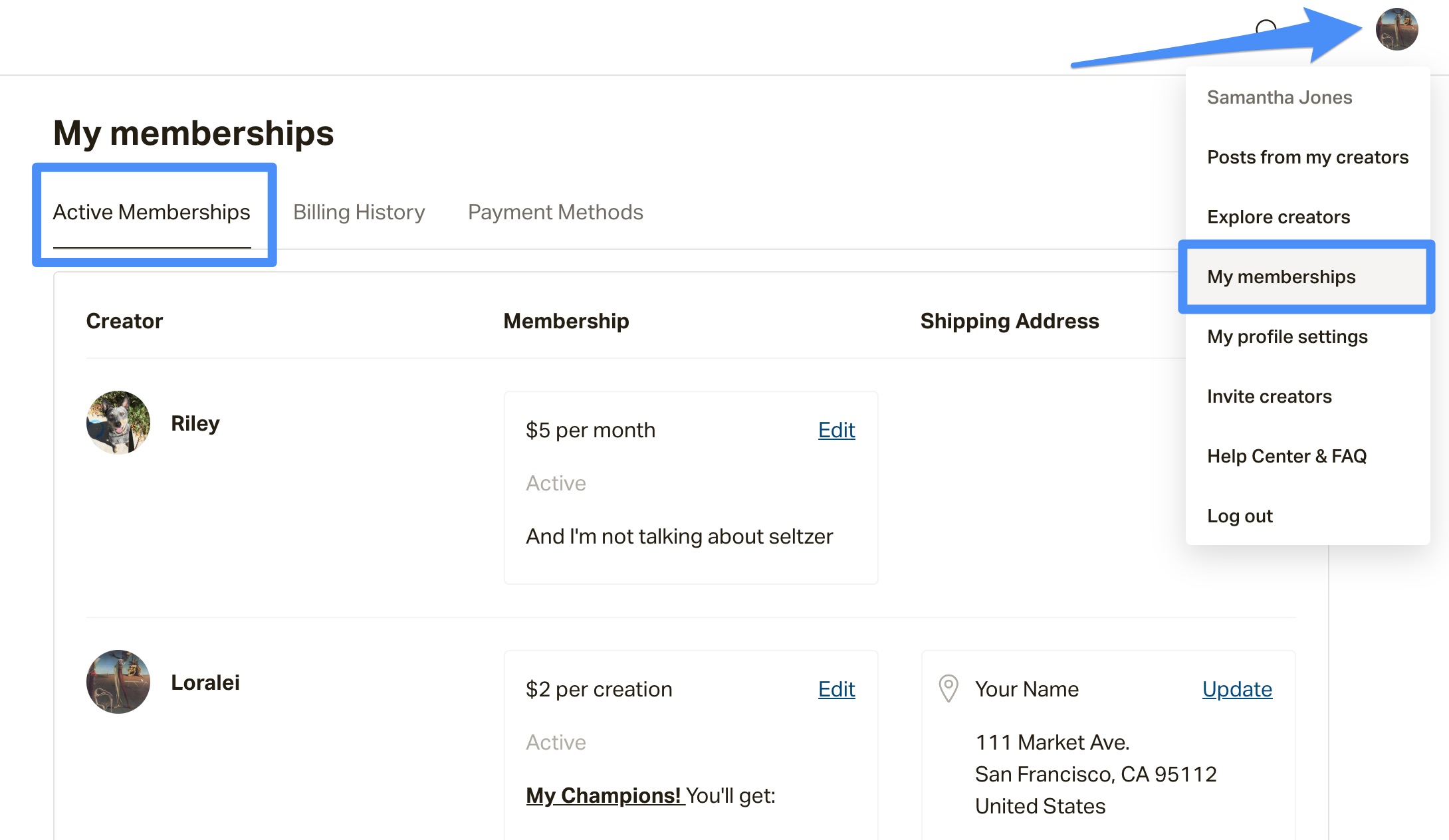 Your Billing History page will show your payments history grouped by month, since payment processing is monthly. You can filter by year near the top of the page, if you're looking forolder history.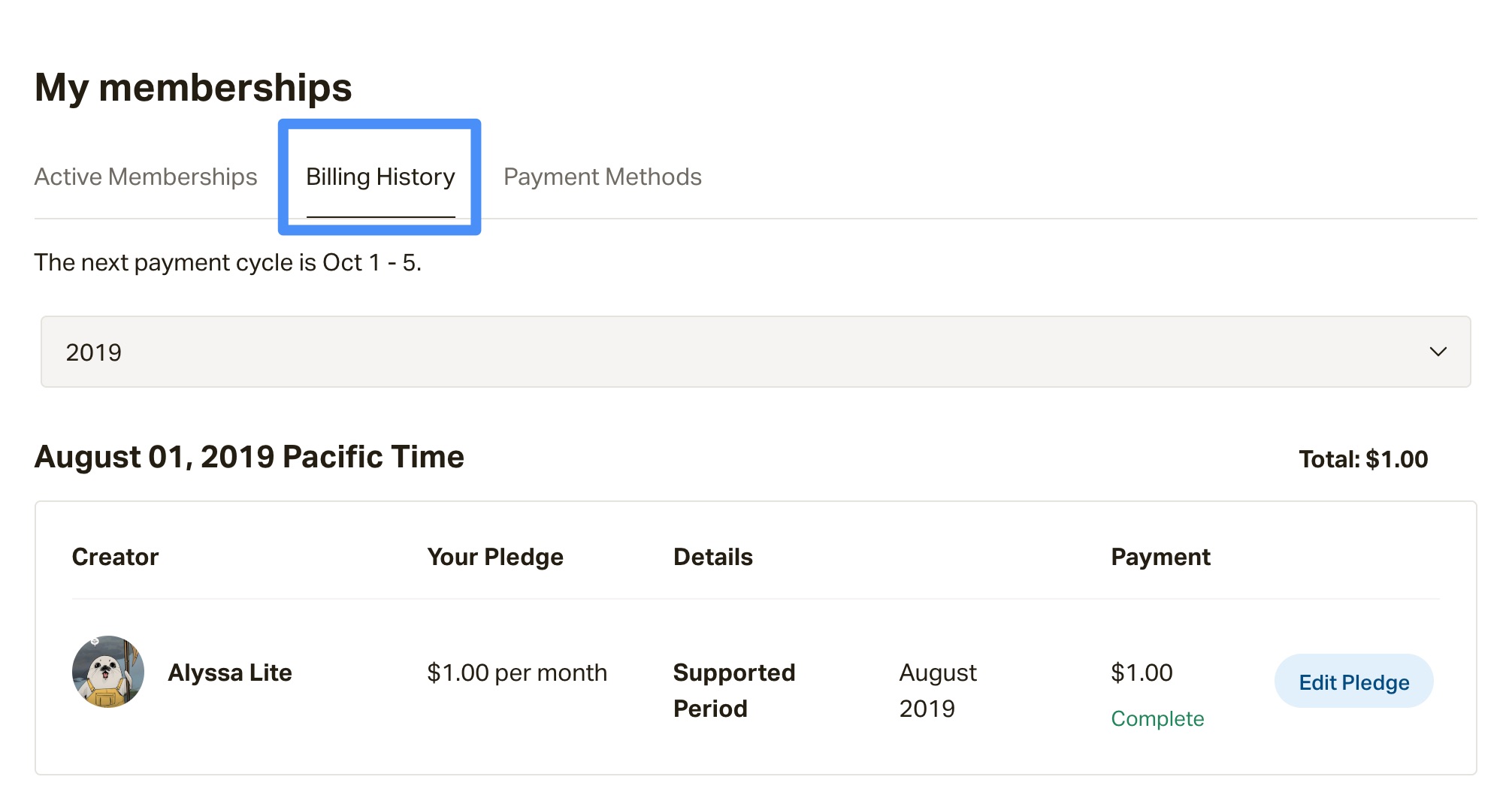 In your Payment Methods section, you'll see any credit card and PayPal accounts you've added to your account. From this section of your account, you can transfer memberships from one payment to another, update credit card details, and add new methods.