Yes, you can edit any posts you've made in the past.
To edit or delete a post, navigate to the post icon on the left-hand side of the page. From there, you can go to Published Posts to view all of your published posts in one place and choose which one you want to edit.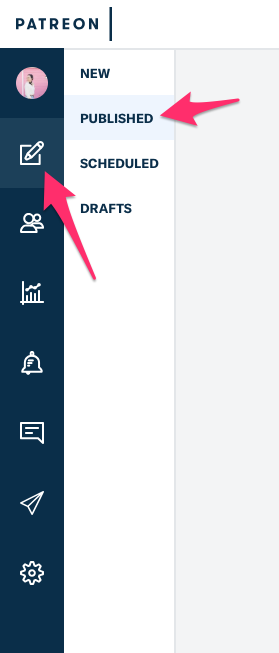 You can also click the pencil icon at the bottom of any post on your creator page. 

You'll be able to edit/delete your posts from there. 
Note: If you are a per creation creator and are deleting a paid post, your patrons will not be charged for it when we begin processing payments at the beginning of the following month.

You will not be able to select to charge your patrons when editing a post if you have not already selected it is a paid post.