Patreon provides the ability for users to turn on SMS Two Factor Authentication. Two Factor Authentication provides added security to users accounts by requiring a 6-digit code to be entered anytime that user logs in. Users will receive a new SMS text containing their 6 digit Patreon authentication code every time they log in. If you'd like to turn on SMS Two Factor Authentication please follow the instructions below. 
Step 1 - Go to your account settings page 
Scroll down and click "Add SMS Two Factor Authentication".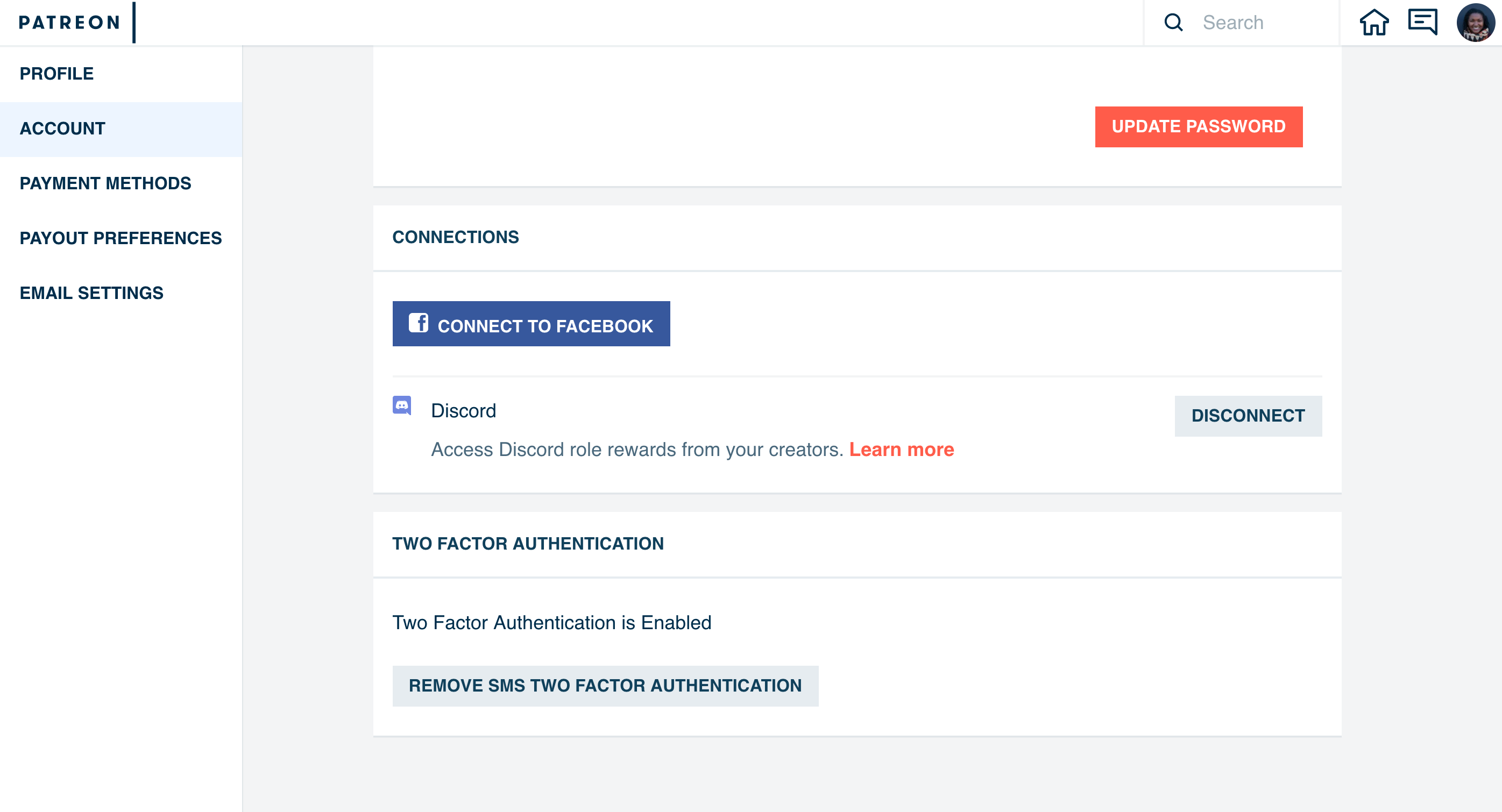 Step 2 - Verify your phone number.
You will be asked to provide your cell phone number for verification. Please select your country and enter your phone number and select continue. 

Step 3 - Enter the 6 digit verification code sent to your mobile device.
You should receive a text message that reads "Your Patreon authentication code is . . . ." Please enter that code and select "Verify". If you did not receive a 6 digit code please select "Resend verification code". If you continue having issues with receiving your SMS text verification code please send us an email. 

Step 4 - You're all done!
After you enter the correct authentication code and verify your phone you should be all set! Any time you log in to Patreon you will receive an SMS text message with your Patreon authentication code. This provides extra security to your account! 

If you have enabled TOTP (Google Authenticator) you do not need to switch to SMS. If you decide to remove two factor or switch to SMS you will lose access to TOTP authentication on Patreon. Moving forward, SMS two factor authentication will be our only two factor option.