Ready to change your membership tier with a creator? We're here to help you through that process.
When you increase your payment amount or tier level, you won't be charged more than your new membership in a given month. Say you increase from $5 to $10 within the same month, you will only be charged $10 for that month (not, $15).
In this guide, we'll show you how to edit your membership tier an on the following devices:
embership you'd like to update.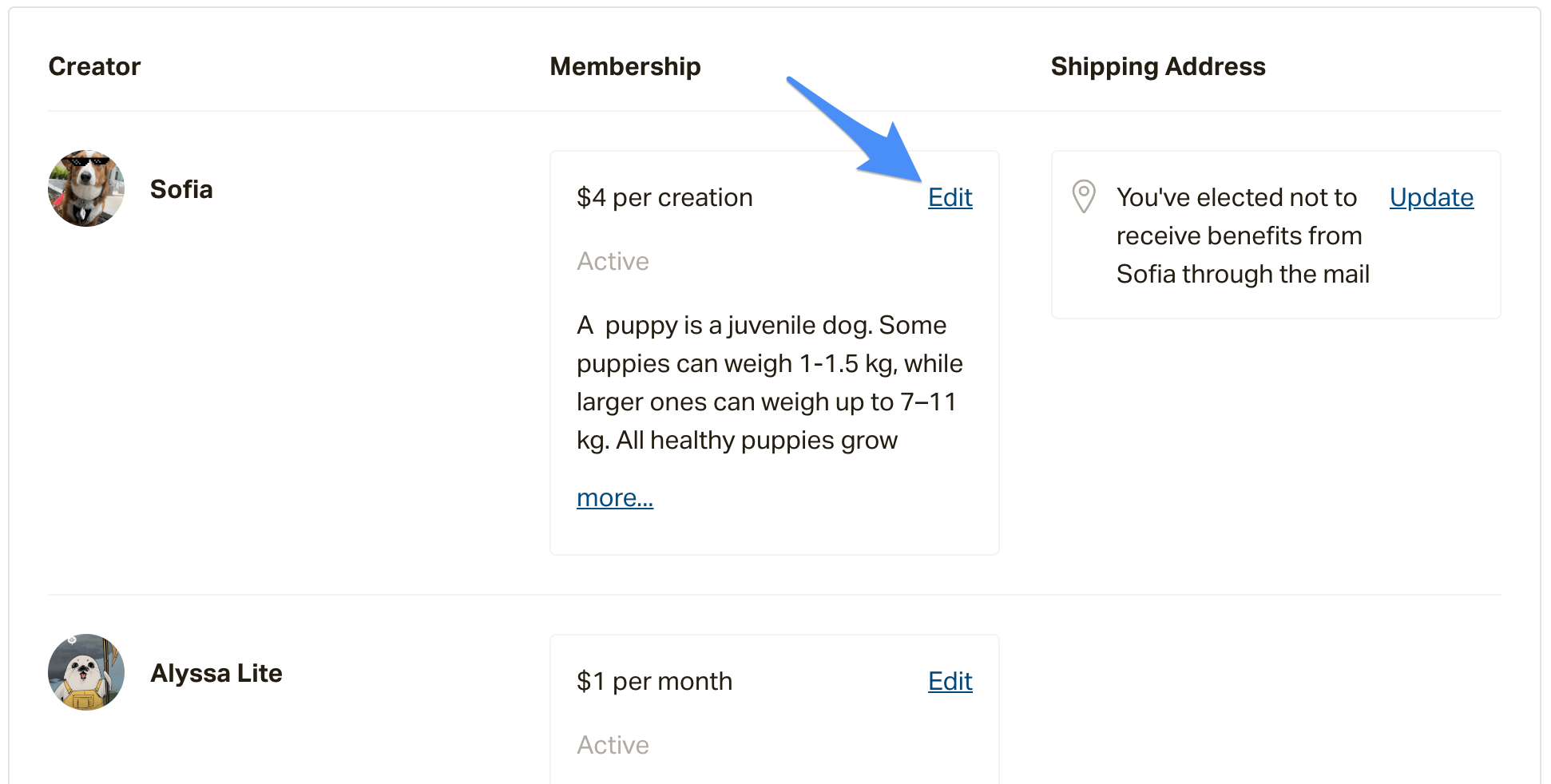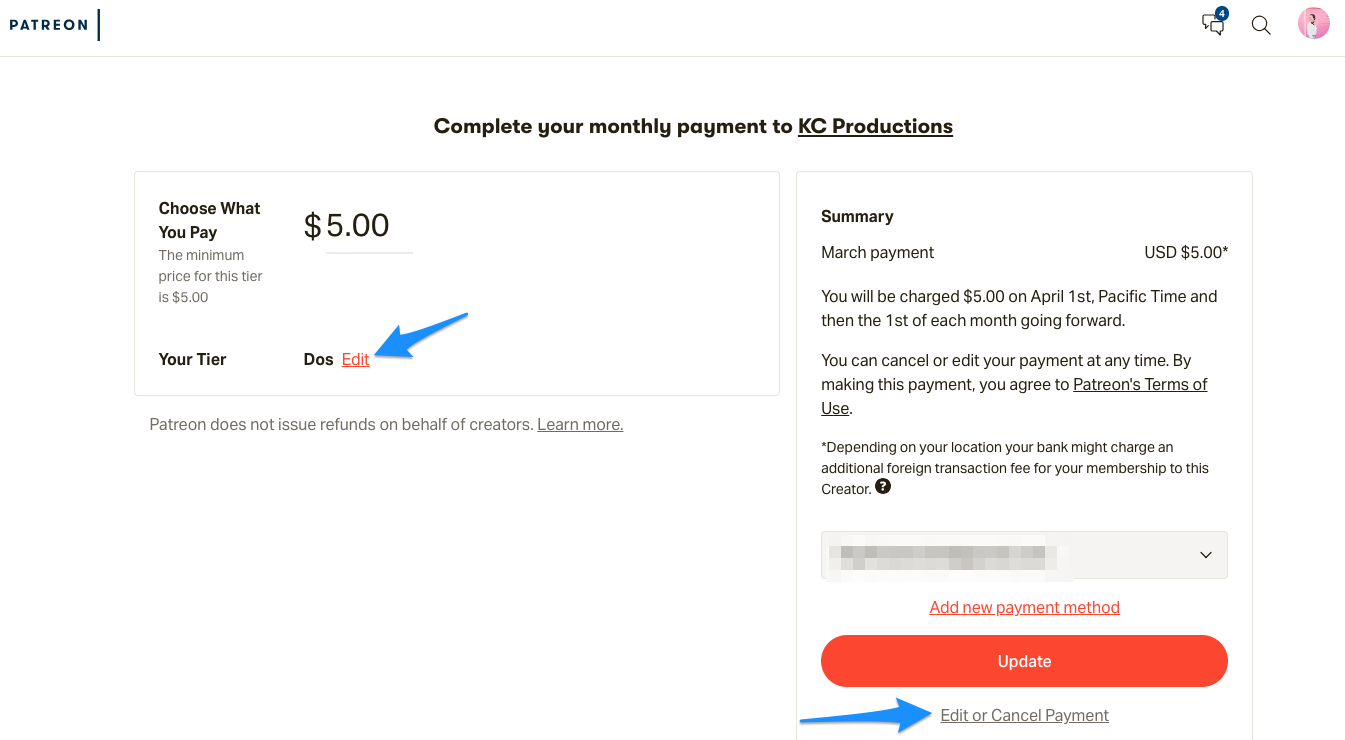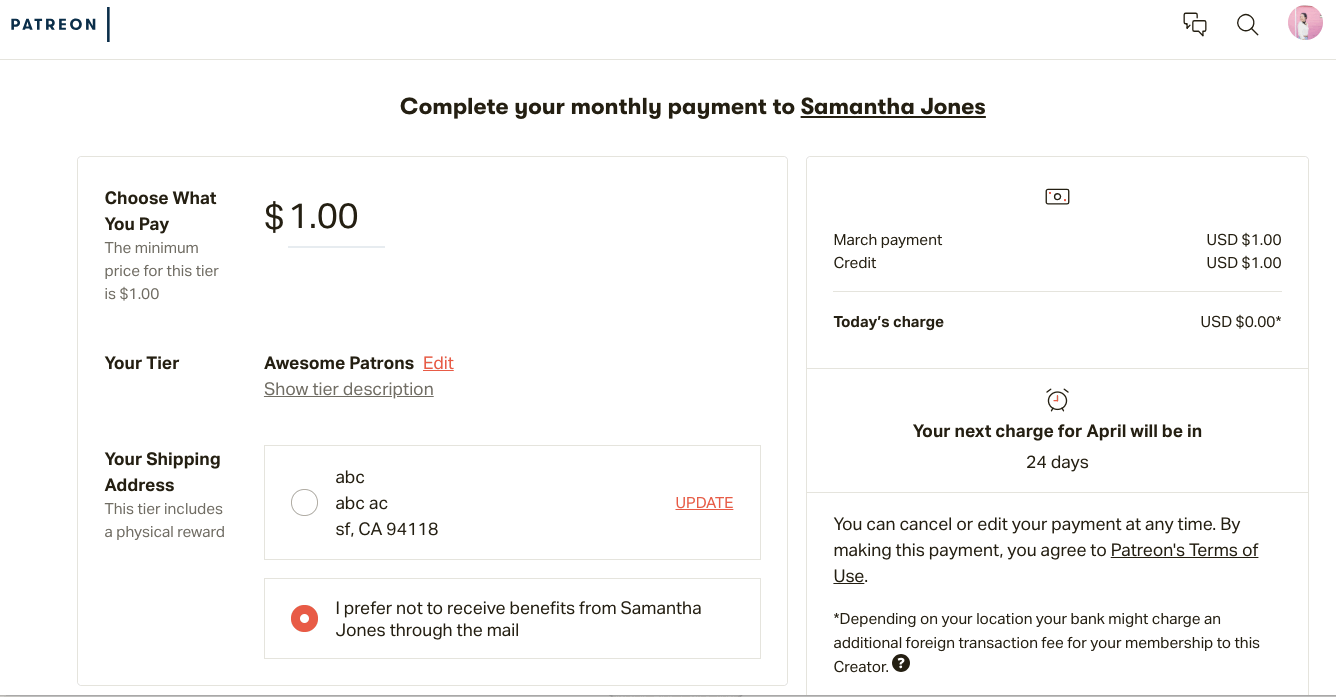 ---
Step 1: While logged into the Patreon app, swipe left or right until you find the creator you'd like to edit your membership to.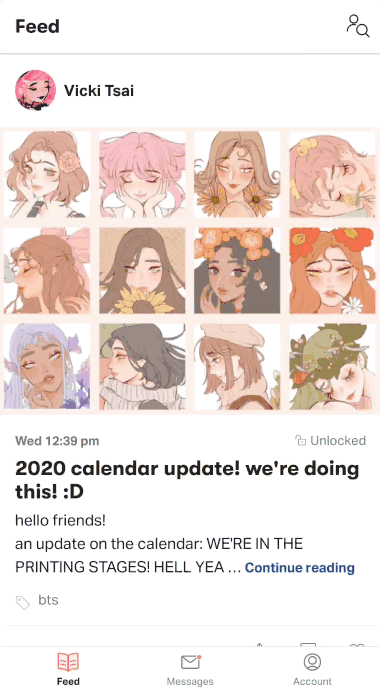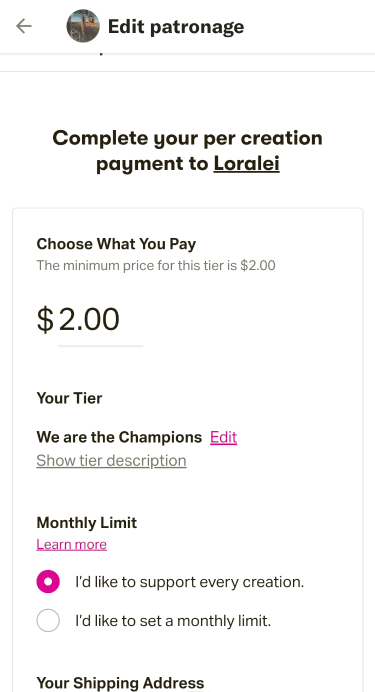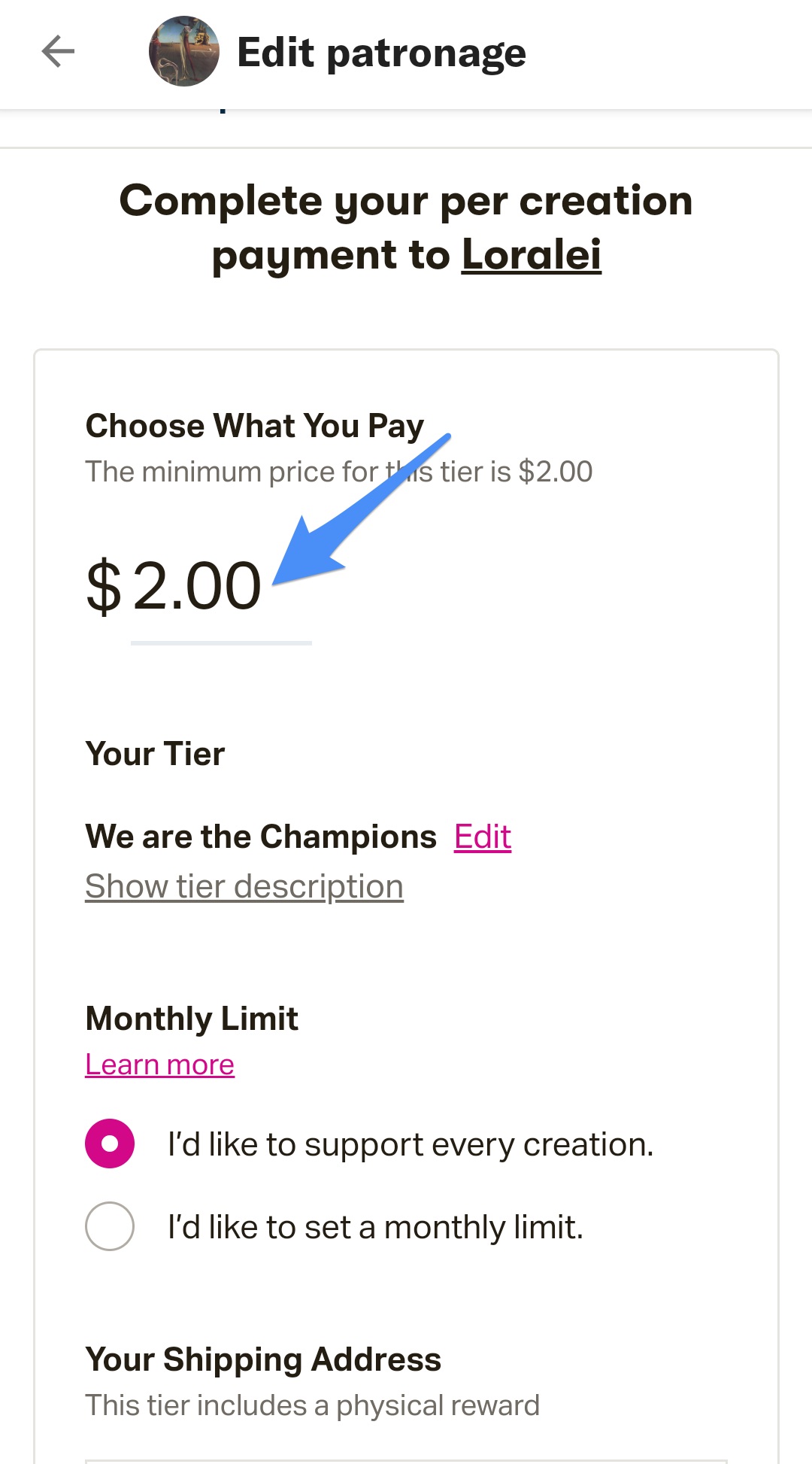 This summary includes; payment method, $ amount of pledge,
VAT
(typically EU patrons), and
.

Click Update. Your new billing details will take effect immediately.