As your business grows, so will management of benefits you give your patrons. Whether it's stickers, t-shirts, a thank you message, or access to exclusive
Lens
content. Managing and tracking your benefits can now be done in
one place
. 
Once you've added benefits to your tiers, you can start to track them. See who needs what and mark benefits completed as you deliver them. 
To see a list of your benefits, navigate to your
benefits
in the left-hand navigation of your page.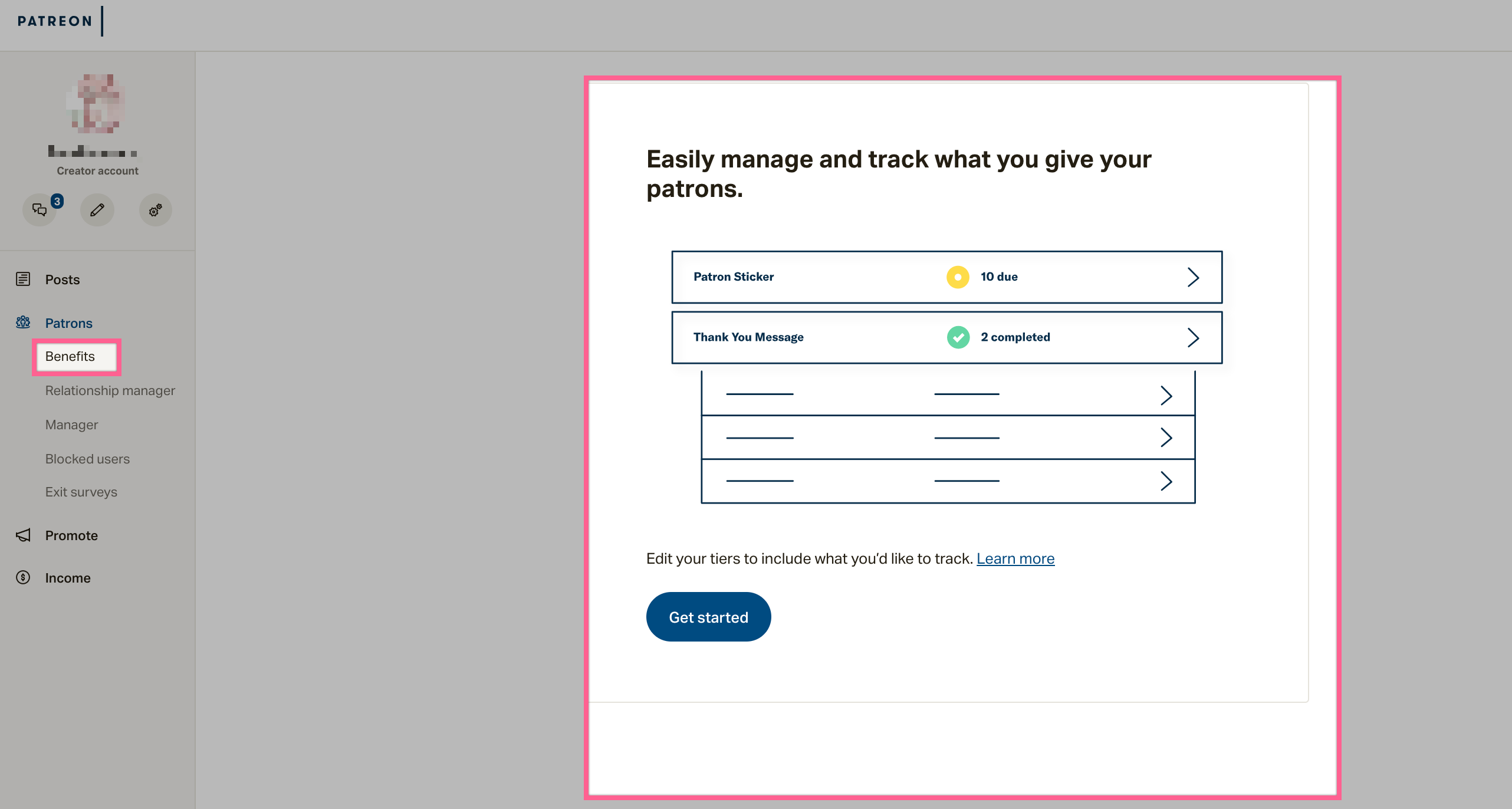 Benefits that you've added to your tiers will be listed here. You'll see each benefit name, and status of benefit deliveries completed, or due. 
Click on a
benefit
to see a list of patrons who are
due
this benefit. The highest tier you offer this benefit and the delivery frequency
(i.e.
on a
monthly
or one-time basis) will be listed under the benefit name. 
Note
:
If you're a per creation creator, you will only have the option to deliver benefits on a one-time basis. 
-
Here you'll see your patrons' names, shipping addresses
(
if
you've asked for this
), pledge amount, and benefit due date. You can mark individual patrons complete using the orange
mark complete
link. If you do big batch deliveries, mark the entire patron list complete by clicking the orange
mark # complete
button at the top right.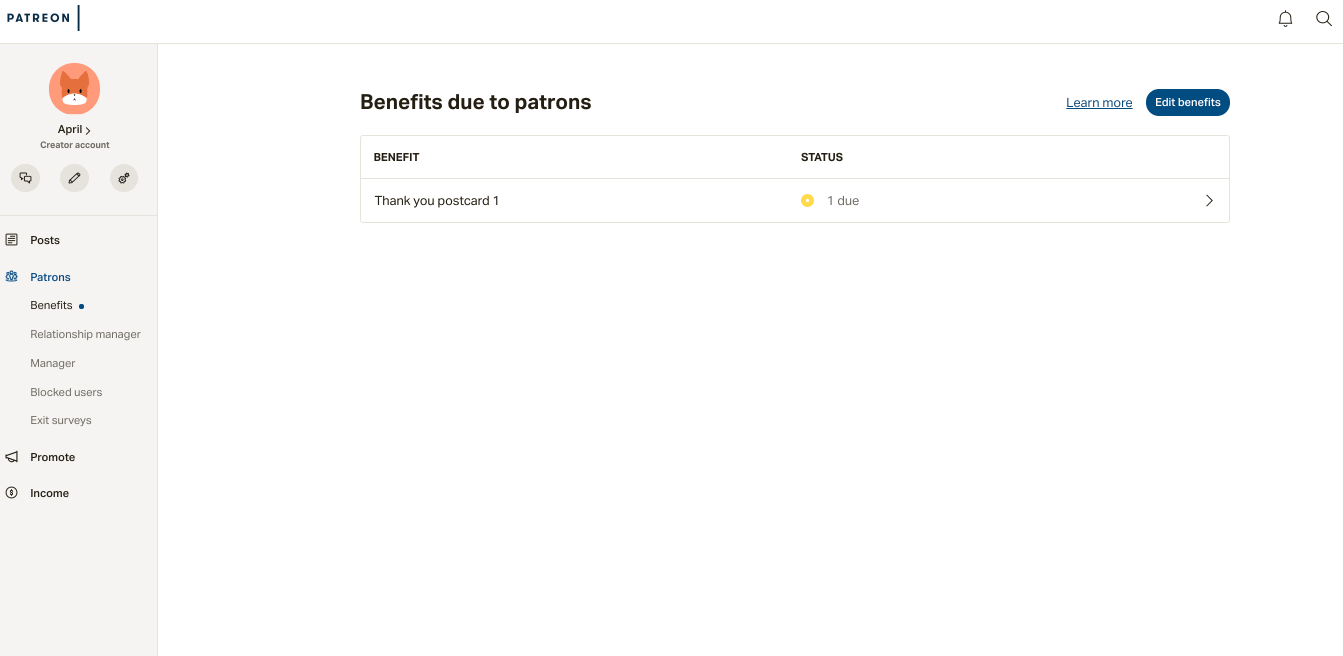 Select the
completed
section of a benefit to see a list of all patrons you've delivered this benefit to. 
In both the
due
and
completed
list views, you can download a CSV file of patrons in either category. 
Want more information on a particular patron? Click on a patron's name to go directly to your relationship
 manager
(RM)
.
From your PRM you can message your patron, review payment history, see their discord handle, and any notes you may keep about them
(i.e.
prefers my illustration post cards over my photo post cards). 
Learn more about your patron relationship manager,
here
.