Yes
, you can notify patrons that you've edited a previous post. To do this, turn on
post notification
s
and the patrons
with
access to
the updated post will
be notified by email once the edit is done!
To turn on the post-edit notification for a post: 
Check the
Notify patrons about this change
box, then click Save.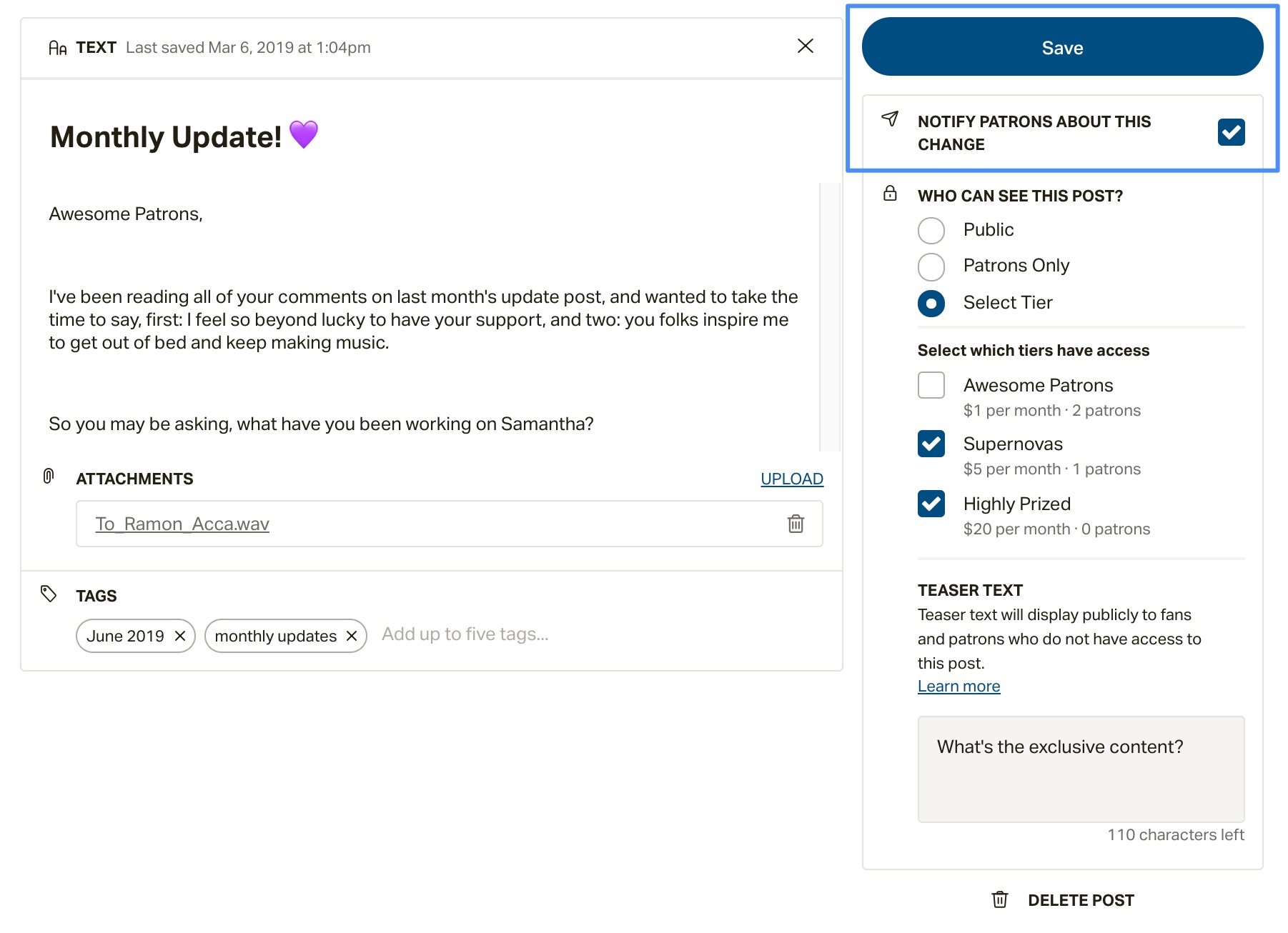 Note: By default, the box would be unchecked - meaning if you edit a post, we will NOT send any notifications by default.