Making a huge change to a post, and want to make sure patrons know about it? You can let patrons know when you make edits to a post, so they don't miss a thing. To do this, turn on
post notification
s
and patrons
with
access to
the updated post will
be notified by email once the edit is done!
To turn on the post-edit notification for a post:
Check the
Notify patrons about this change
box, then click the Save button.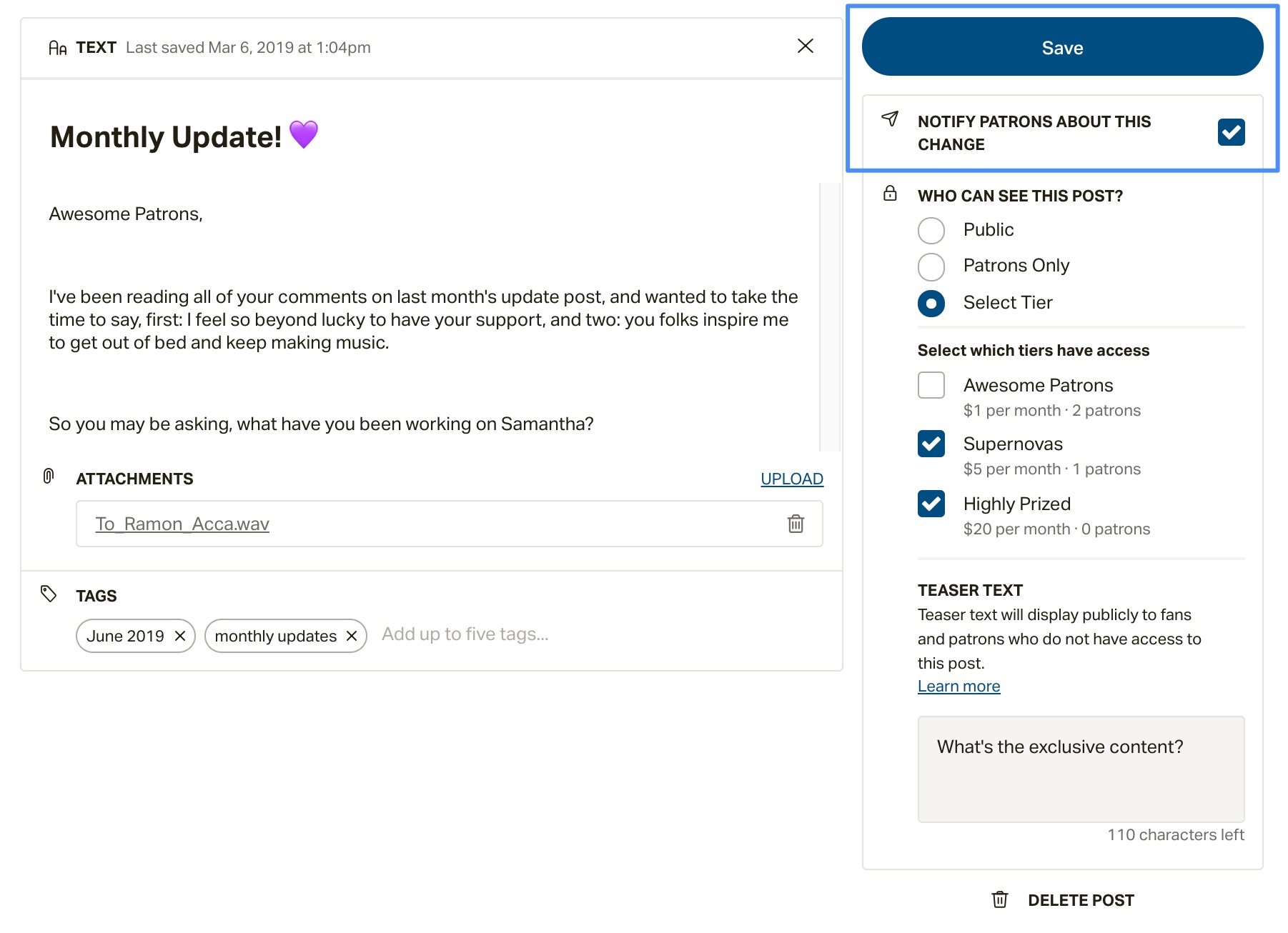 Note: By default, the box would be unchecked - meaning we don't automatically alert patrons when you update posts.