Promoting your Patreon page on your social media channels can be crucial to raising awareness of your creator page and converting followers and friends into patrons.
One
of the easiest ways to plug your page in your social media channels is to share glimpses of what you offer patrons.
In this article, we'll
go over:
1)
Immediately after you've published your post you'll see the option toshare your post to Facebook and Twitter.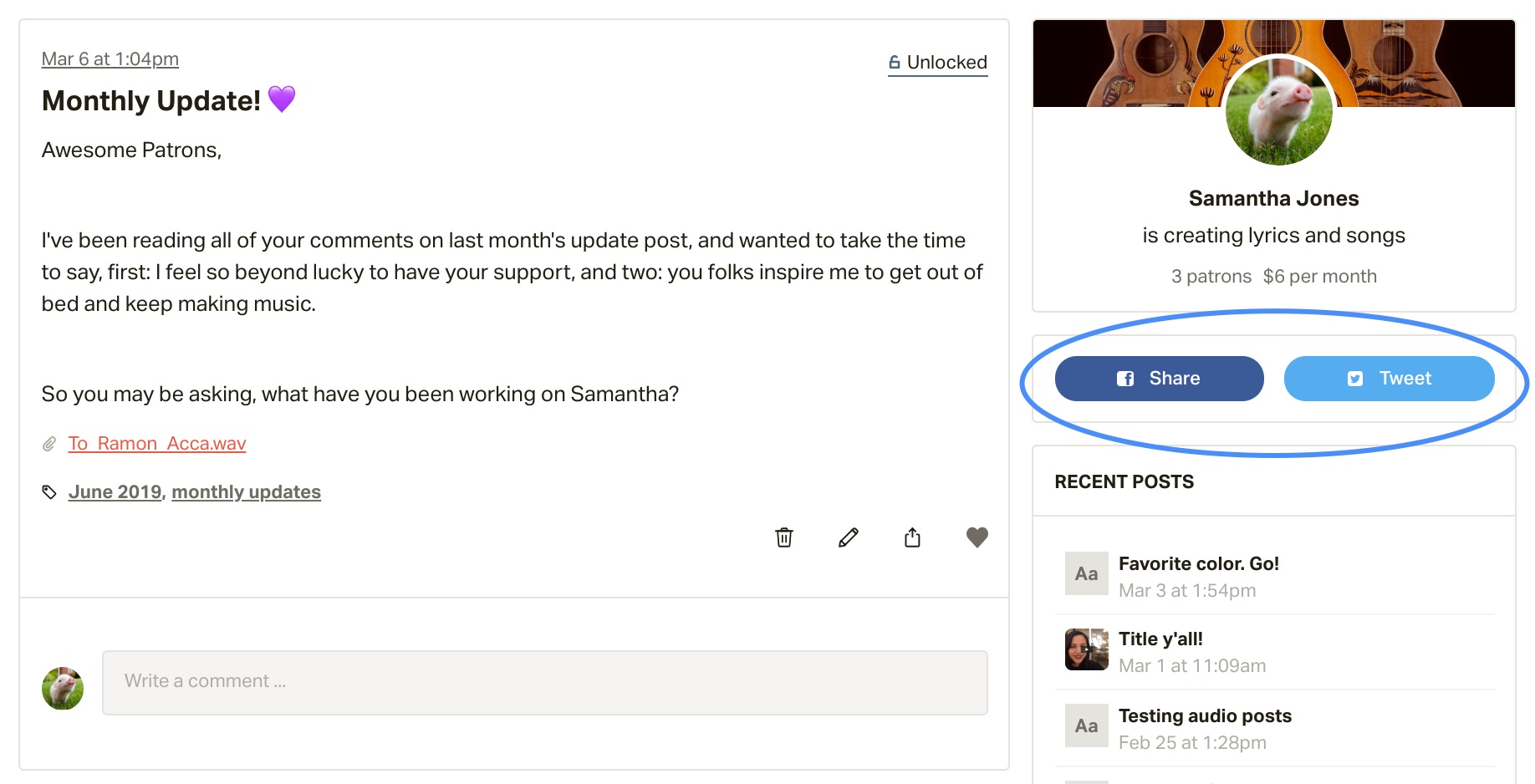 2)
You can share posts directly from your creator page by clicking the share icon and selecting the channel you'd like to post to.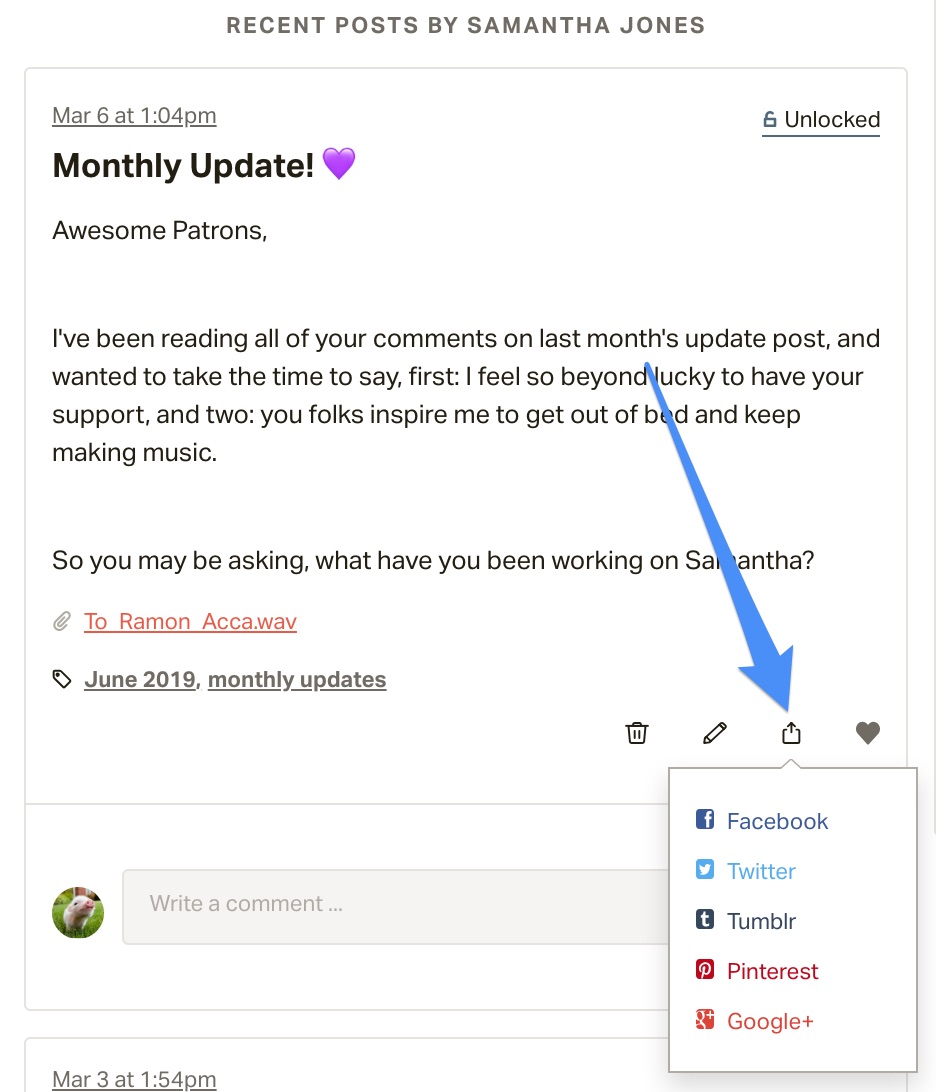 Note
:
The share icon drop-down is also how patrons can share your posts to social media. Don't worry, if the post is patron-only it will remained locked when shared to social media.
Adding teaser text
to your patron-only posts is a great way to give non-patrons a taste of what content you offer patrons. You can add teaser text while creating, or editing a post.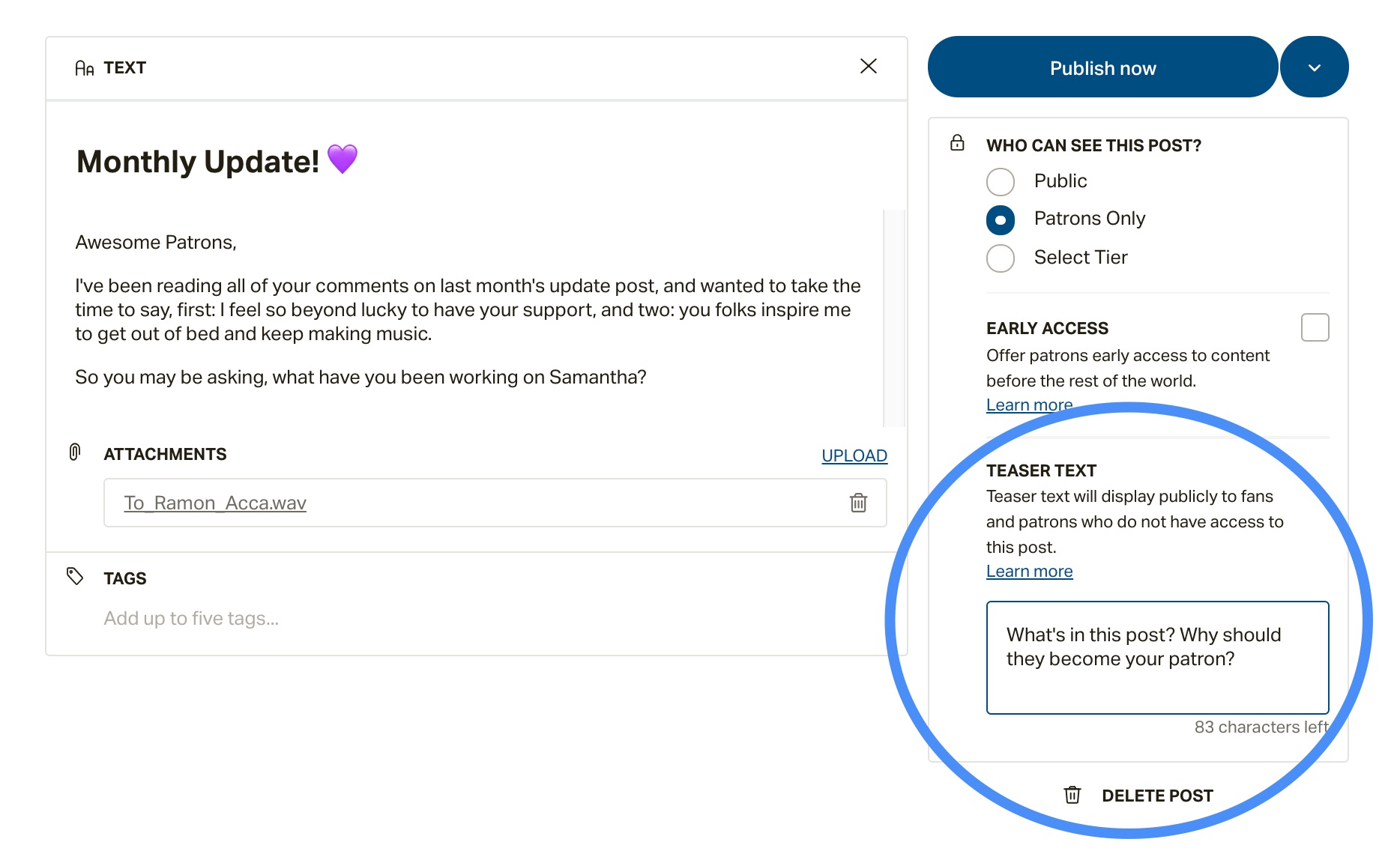 So what does this look like on social media?
Here you can see a patron-only post with teaser text
(left)
compared to a patron-only post without teaser text
(right).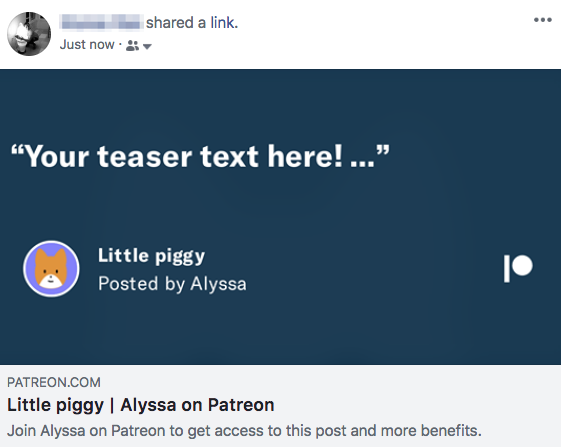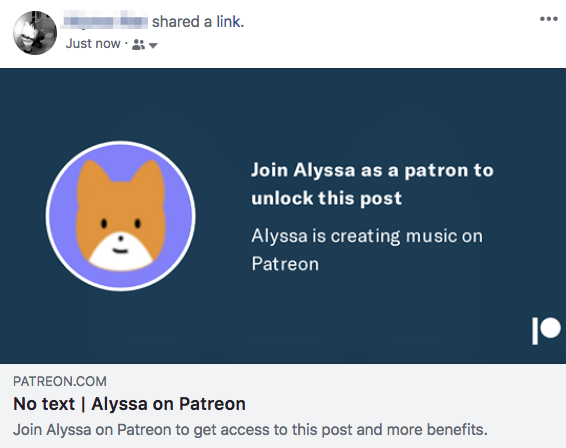 When someone clicks on the social media post, they'll be taken to a locked post page where they can become a patron.