Congratulations on setting up Patreon WordPress!
After connecting your WordPress site to Patreon with the help of the setup wizard, you are all set to post patron-only content on your website to increase your patrons!
Gating your most valuable content will incentivize your biggest fans, and website visitors to become paying patrons and unlock the content.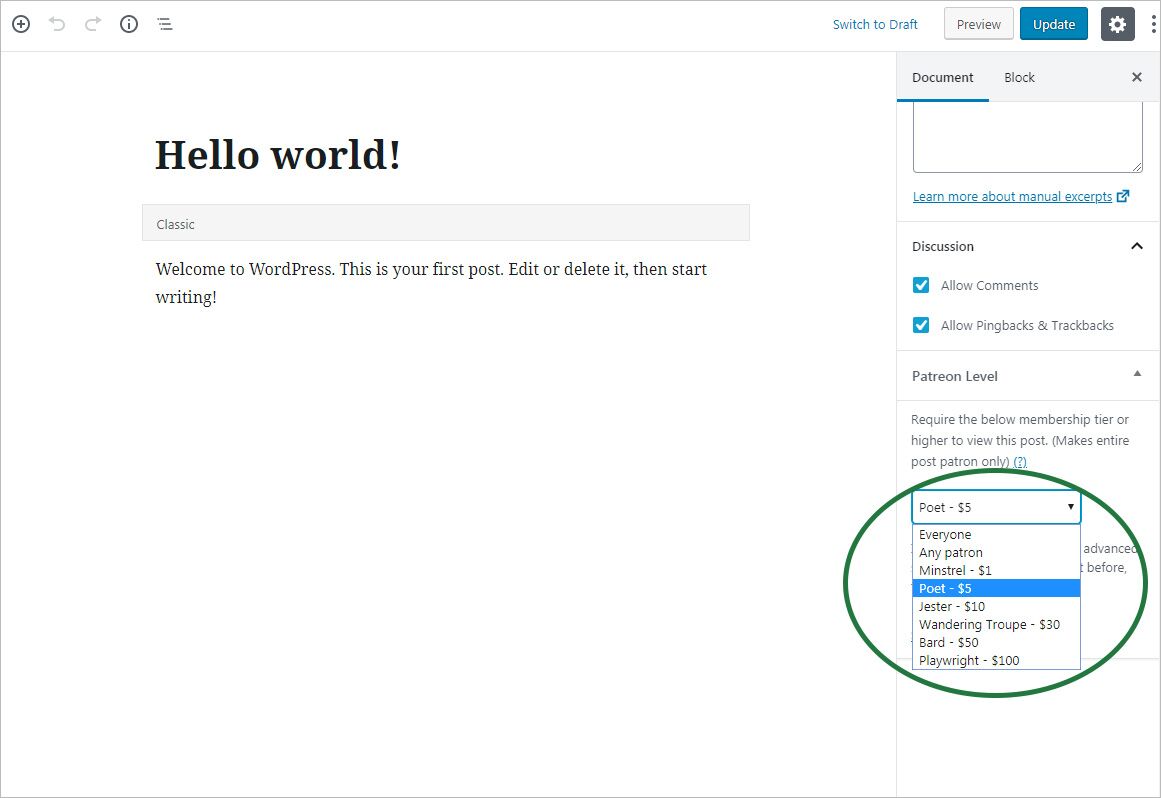 After you select which tier level you'd like to grant access to, click the Update button and save the post.

patrons only: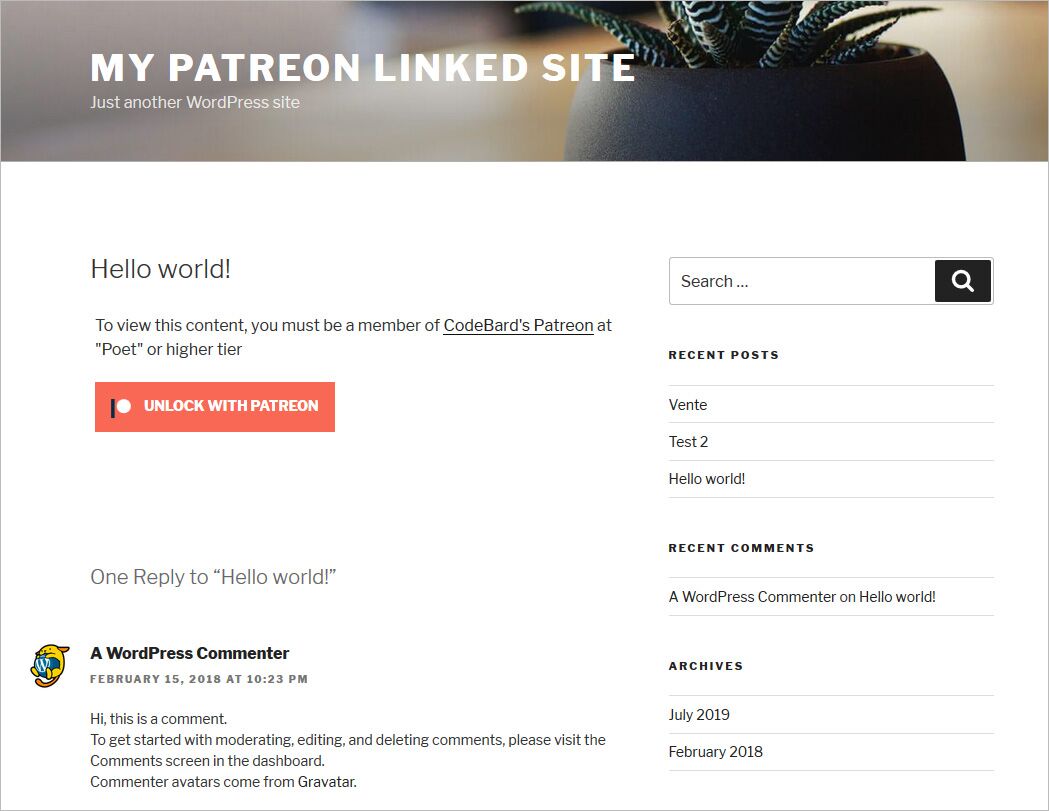 Anonymous visitors to your site, as well as your site's existing non-patron users will also find the content locked. Both will be able to unlock the post by clicking the Unlock with Patreon button.
When a visitor clicks the Unlock with Patreon button, they will be taken to Patreon where they can sign up/sign-in and pledge if they haven't already. They will then be brought back to your website to the patron-only post.
You can lock as many posts as you'd like to make them patron-only. The flexibility of the solution allows you to post different content or create different branding around your content if you like.