---
Step 1: You can add, or edit a shipping address while logged in to your Patreon account. To do so, hover over your profile image in the upper right and click on My profile settings from the menu.
Step 2: Scroll down to the Shipping Addresses section of your user profile page. You can either Add a new address, or Edit an existing address.

Step 3: You'll see the creators you support who've requested enabled shipping address collection – select which creators you'd like to give your shipping address to, and save your changes.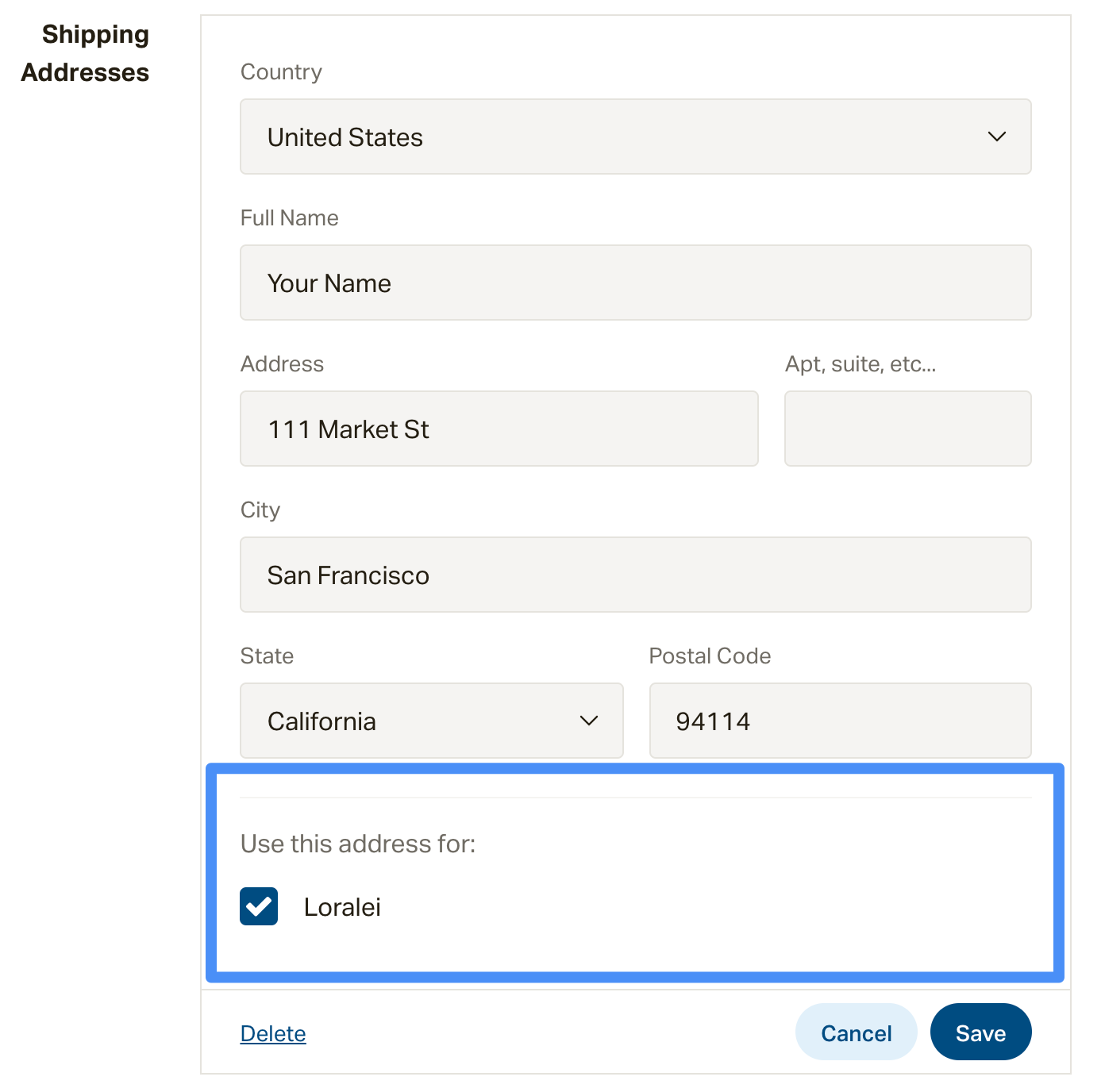 ---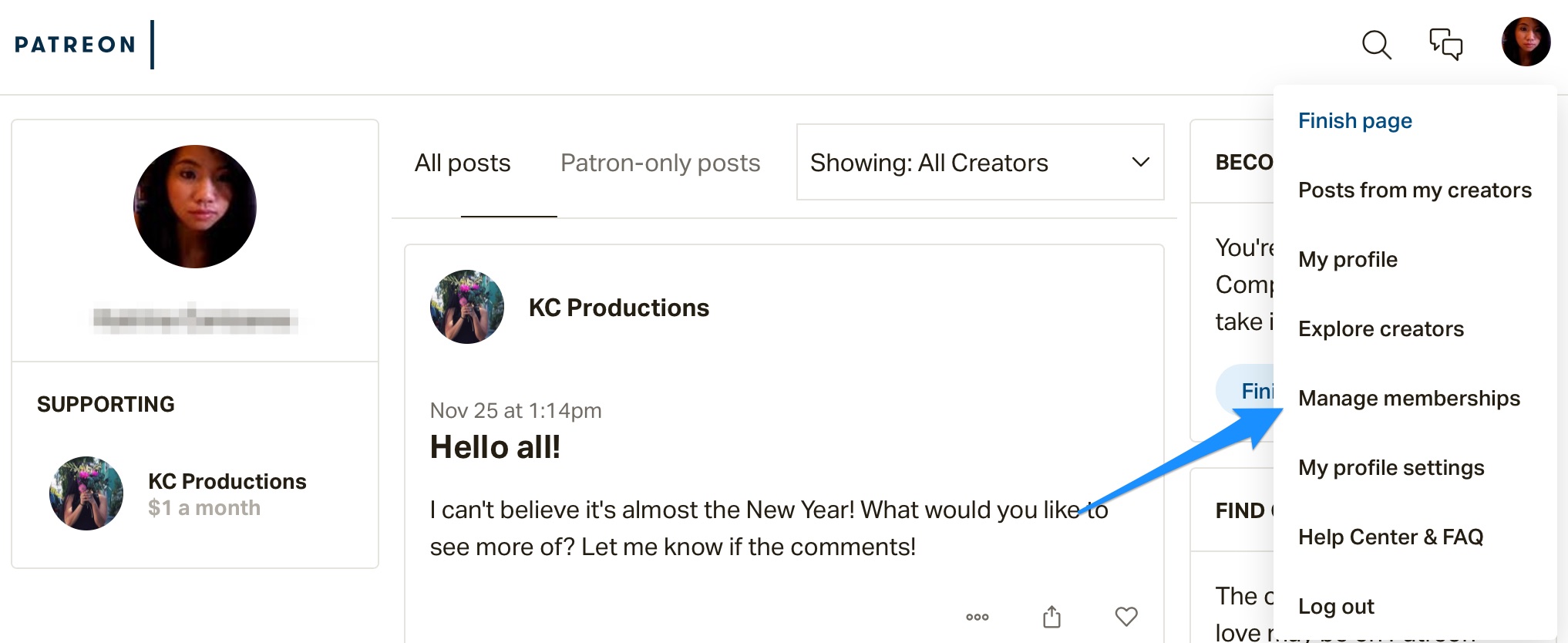 Step 2: Find your creator, and click Update under the "Shipping Address" section.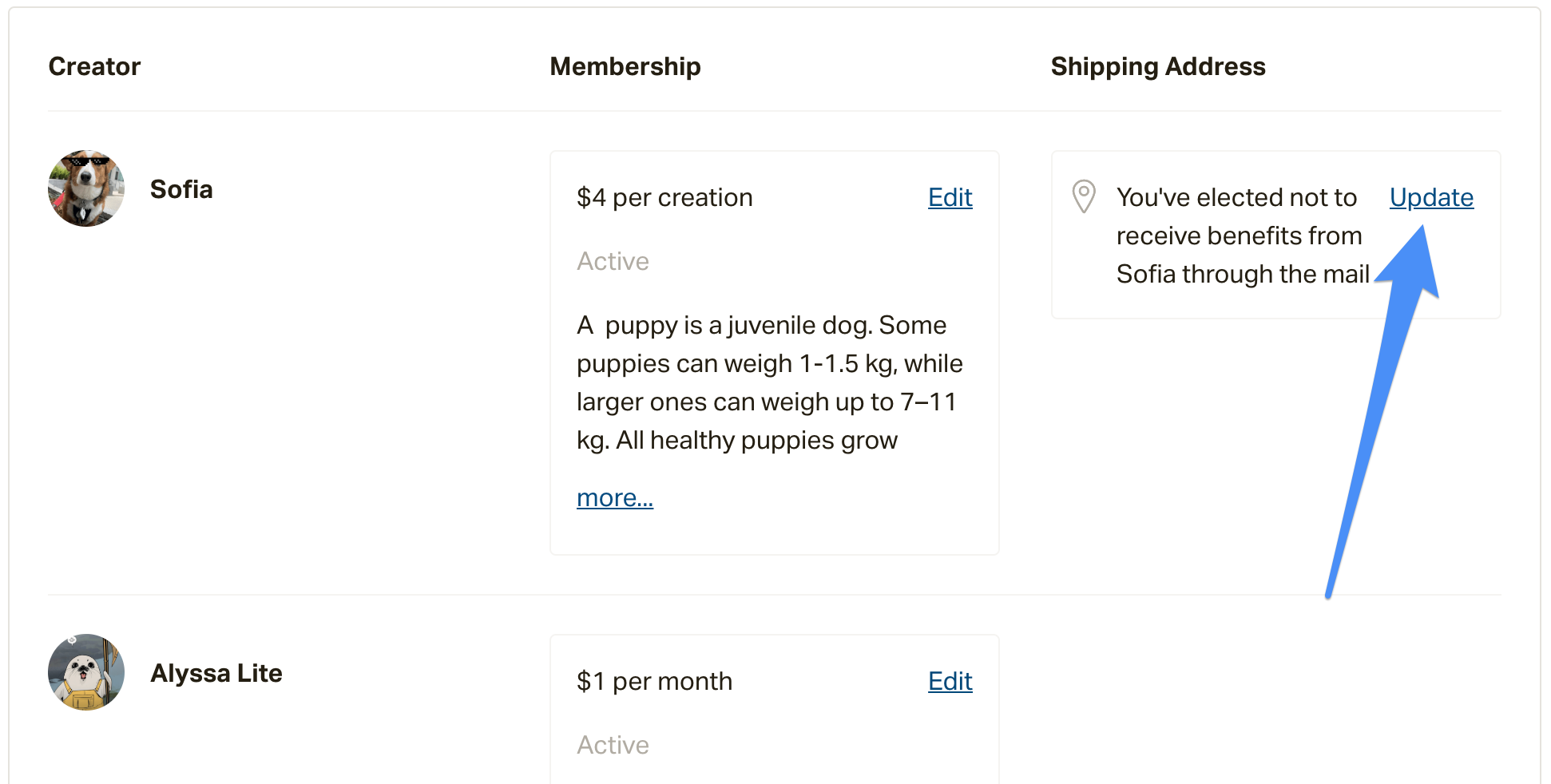 You're all set! Your creator will see your updated Shipping address on their end. If you think that you may have missed a deadline for sharing your shipping address, we recommend getting in touch with the creator – they may be able to get your physical benefit mailed out in time.