---
Step 1: You can add, or edit a shipping address while logged in to your Patreon account. To do so, hover over your profile image in the upper-right and click on My profile settings from the menu.
Step 2: Scroll down to the Shipping Addresses section of your user profile page. You can either Add a new address, or Edit an existing address.

Step 3: At the bottom of the shipping form, you'll see a list of creators you support who request this information. Select which creators you'd like to give or update your shipping information for.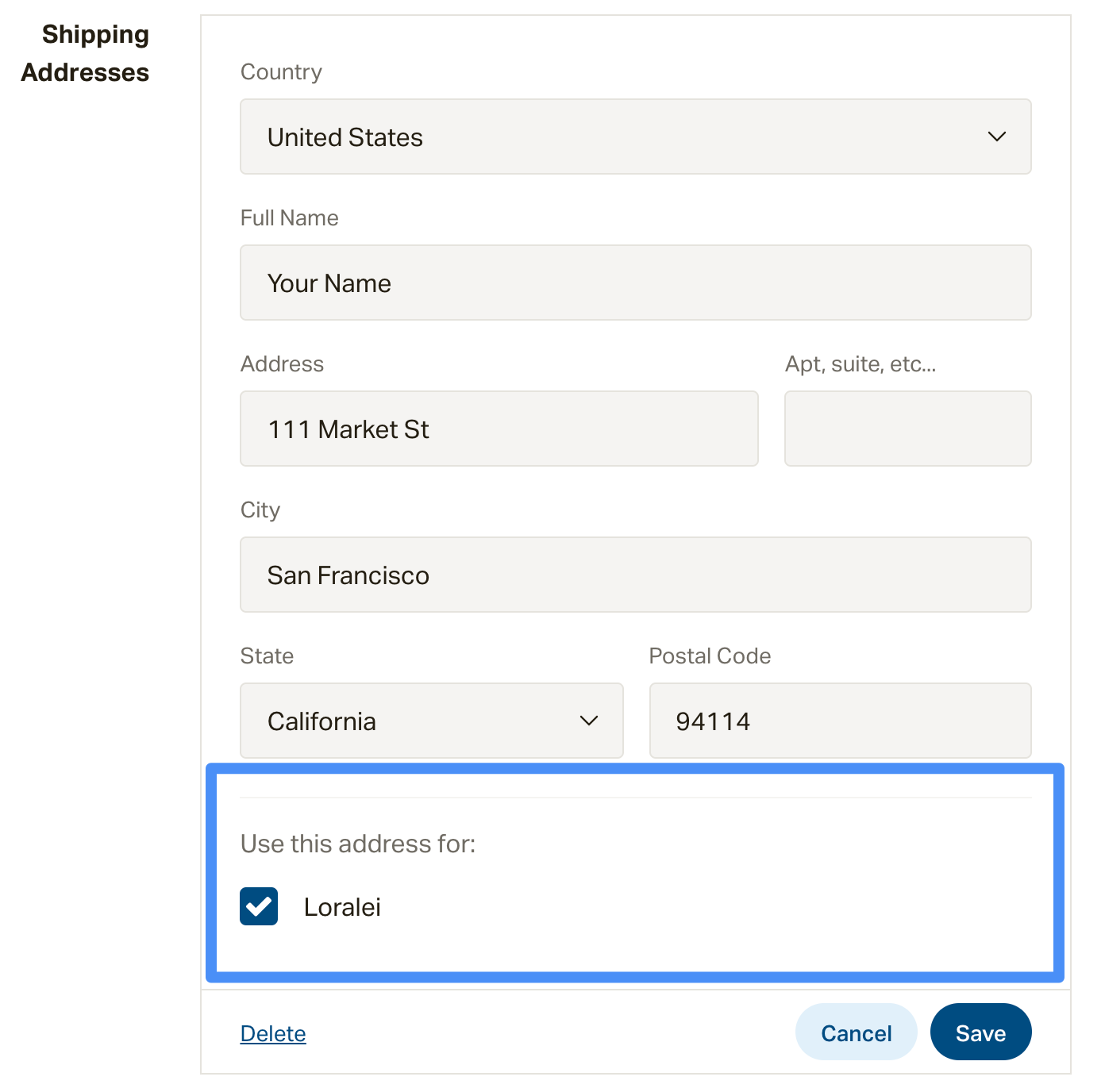 Step 4: Save to update your shipping address information with your creators.
---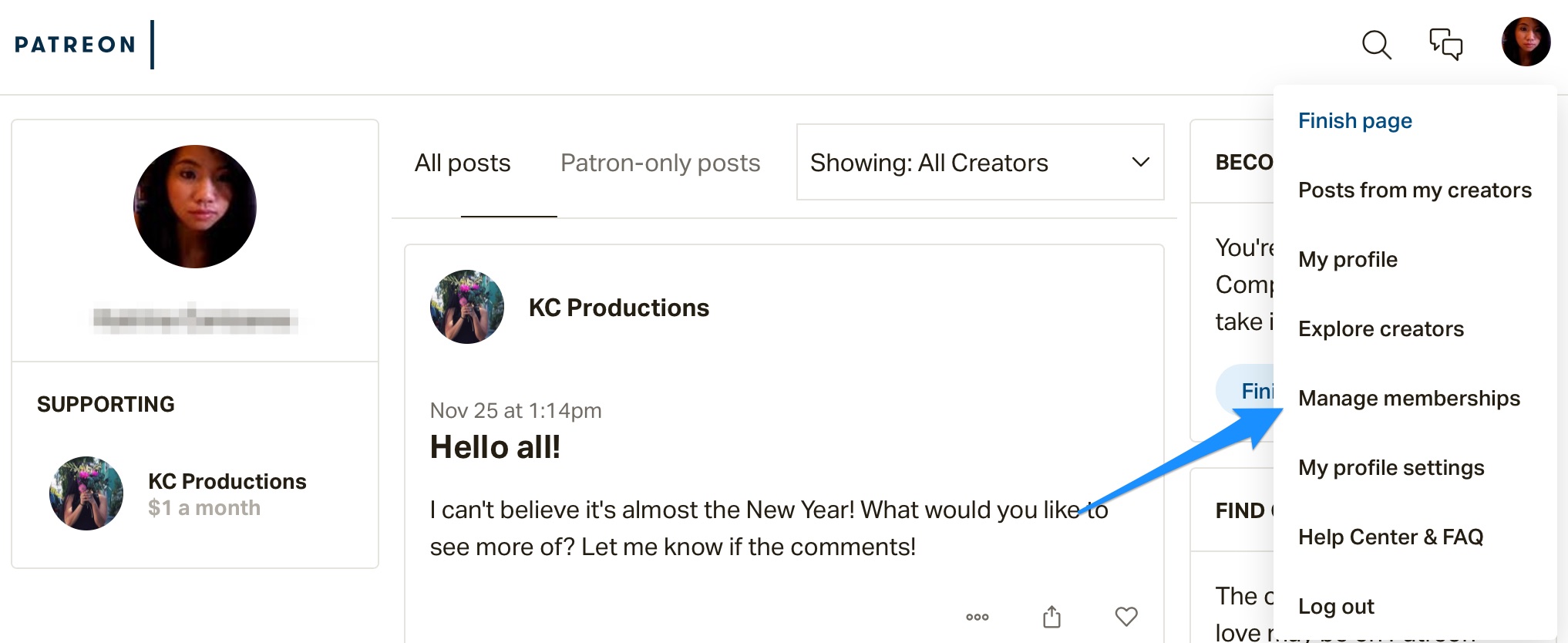 Step 2: Find your creator, and click Update under the "Shipping Address" section.