p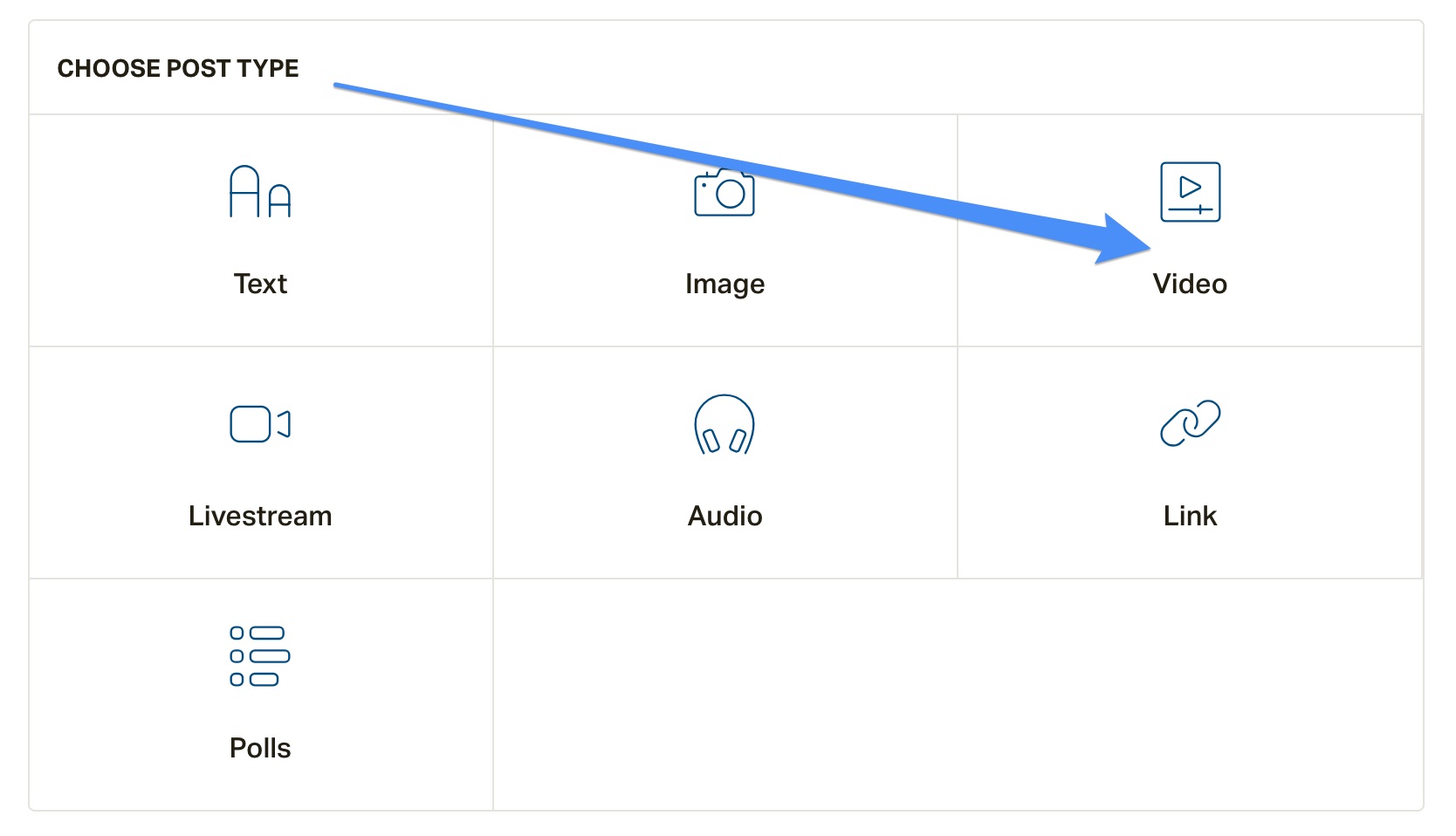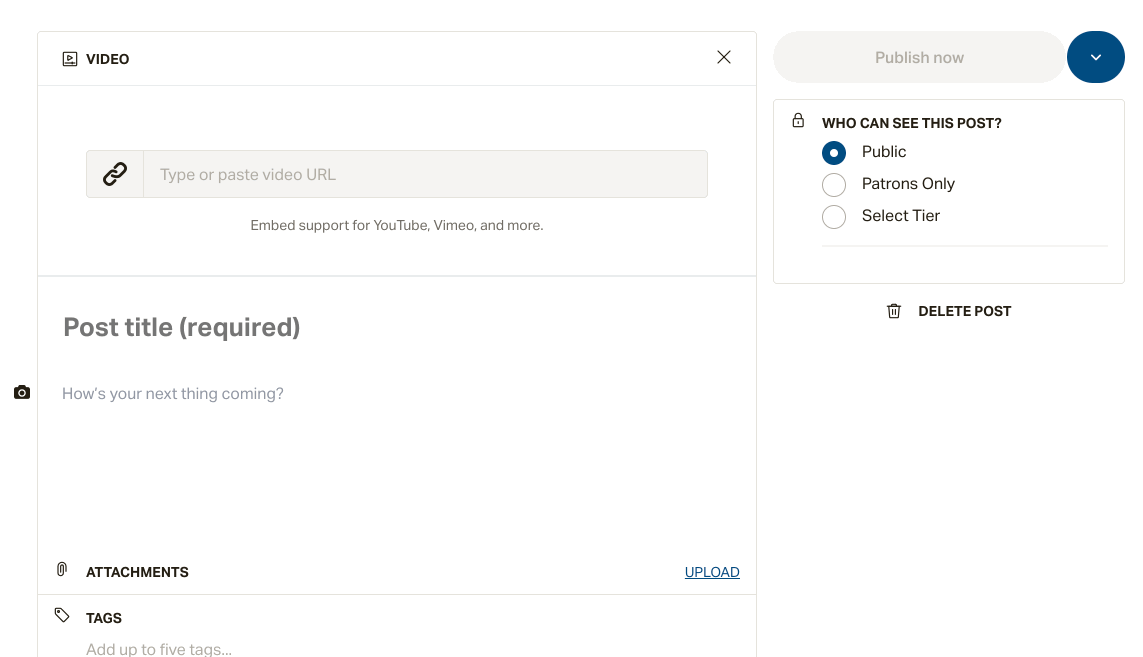 What should my privacy settings be on my videos?
Ultimate, only you can decide what level of security you want for your videos. With that said, there are some basic settings that we recommend on YouTube to ensure that your videos will play on 
YouTube
If you're using YouTube as your 3rd party for hosting your videos, there are a few settings that you'll want to make sure are enabled to ensure that patrons can view your videos on desktop and on the Patreon app. With YouTube, we recommend publishing your video as
unlisted
. Additionally, there a couple of
YouTube
default Advanced settings that you'll want to keep as-is.
First, keep the License and rights ownership field on the default Standard YouTube License. If you change this, your videos will not play on Desktop or on the app for patrons. Secondly, in the Distribution options be sure to leave Allow embedding checked. 
As quick tool, your YouTube video advanced settings should look like this: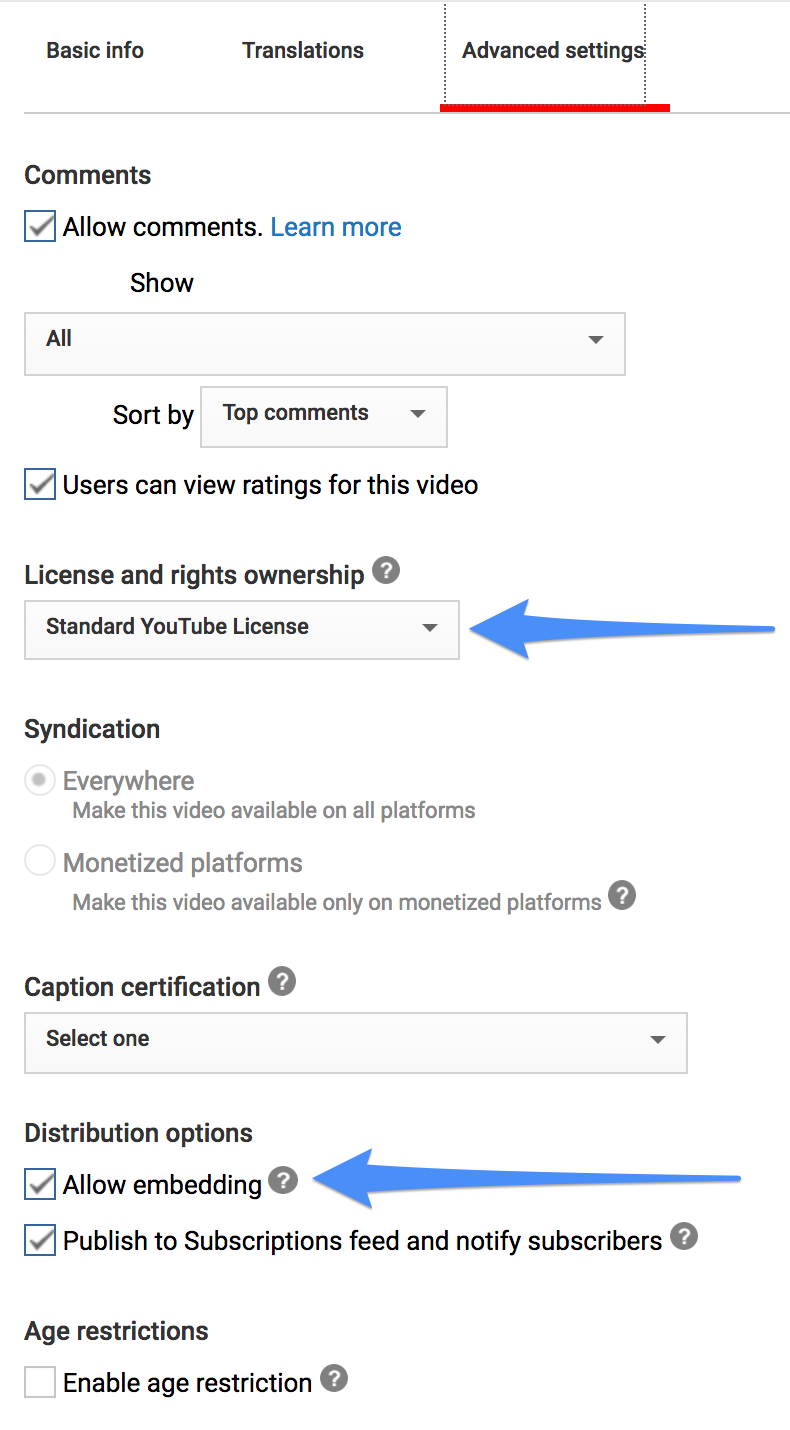 Vimeo
When editing the privacy settings for your videos on
Vimeo
, there are few things we recommend doing to ensure that your videos play for your patrons when viewed on desktop, and the Patreon app. 
First in the Who can watch? field, be sure to select either: Anyone, or People with the private link. Selecting different options may result in errors for patrons.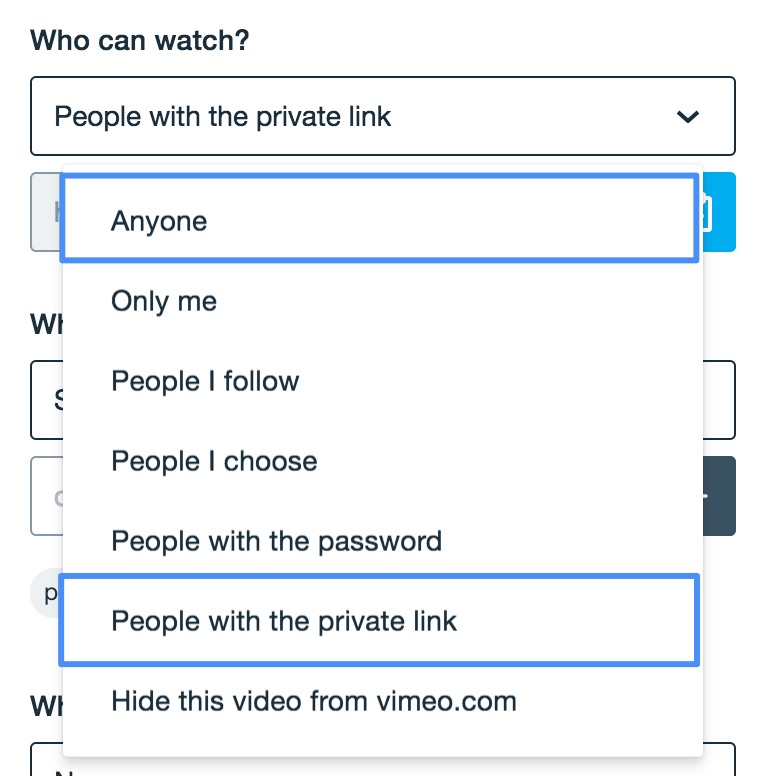 Secondly, for the Where can this be embedded? field of your Vimeo privacy settings. We recommend allowing embedding Anywhere. That said, we totally understand that you want to keep your videos secure. If you select the option to allowing embedding only on Specific domains, you'll want to add patreon.com as a domain (click the + sign to add it).
Here's what if will look like once you've added patreon.com as a site where embedding of your video will be allowed. Once added, it will appear under the field where you can remove the permission by clicking the "x".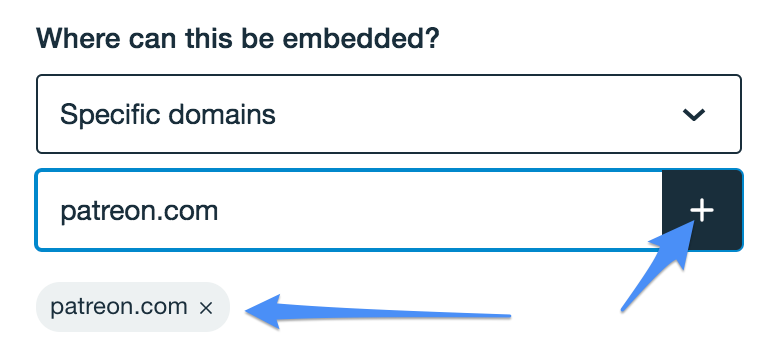 To learn more about Vimeo's privacy settings head on over,
here
.