Non-patrons or
"potential
patrons," and paying patrons are looking for different things when they visit your creator page. While patrons are there for unlocked content their membership offers them, non-patrons are looking for information that will inform whether or not they'll become a patron.
Non-patrons = unpaid visitors, or potential patrons

Patron = paying patrons


---
If
you're on our Premium, or Pro creator plans, non-patrons will see a version of your page that highlights your tiers and the benefits. This allows patrons to easily compare your benefits and decide what tier level is best for them.
We're testing improvements to the page on a regular basis in order to help you get more patrons, so at any point you may see a slightly different design, but the screen shot below is the baseline version.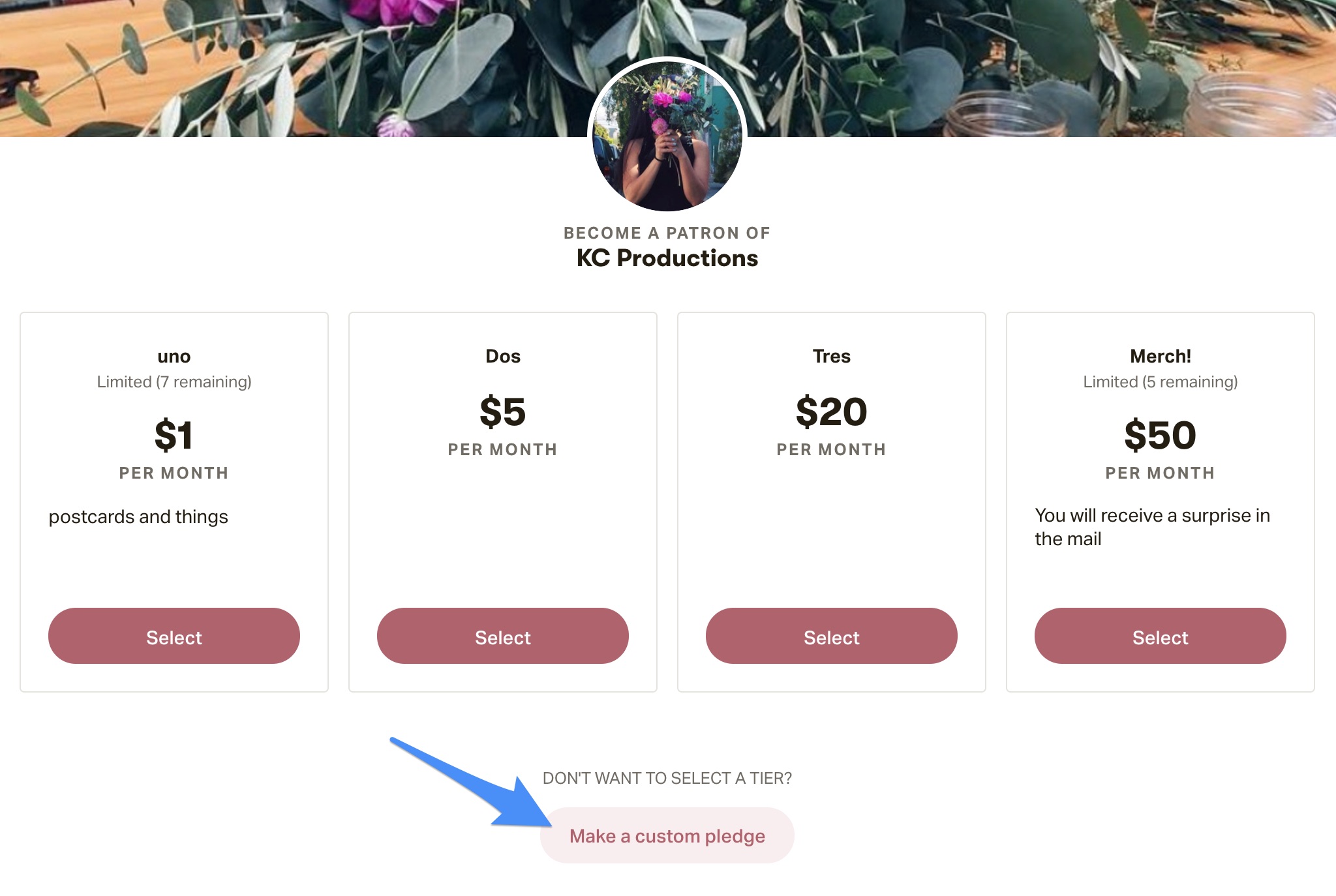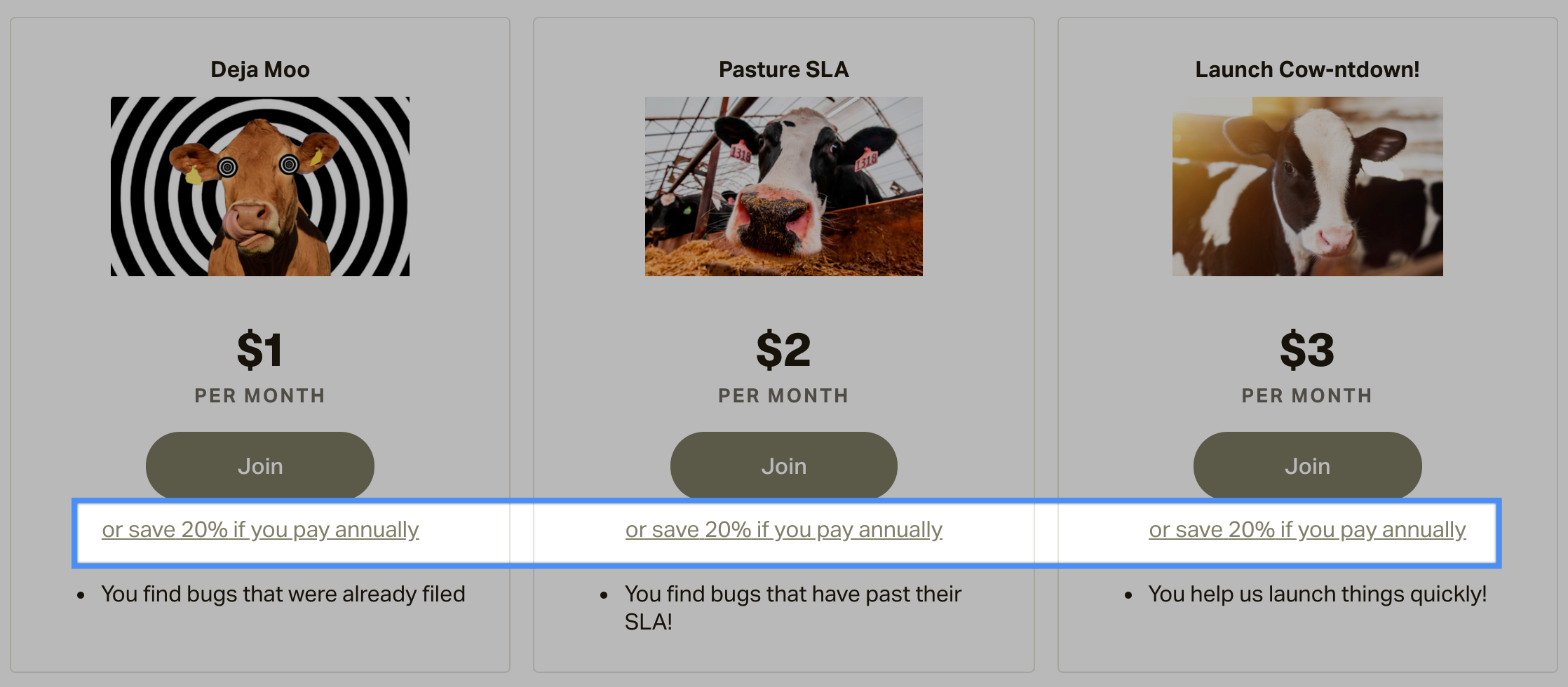 I'm on the Lite creator plan, what will my page look like?
If you
'
r
e
on our Lite creator plan, patrons will see the option to
Become a patron
front and center.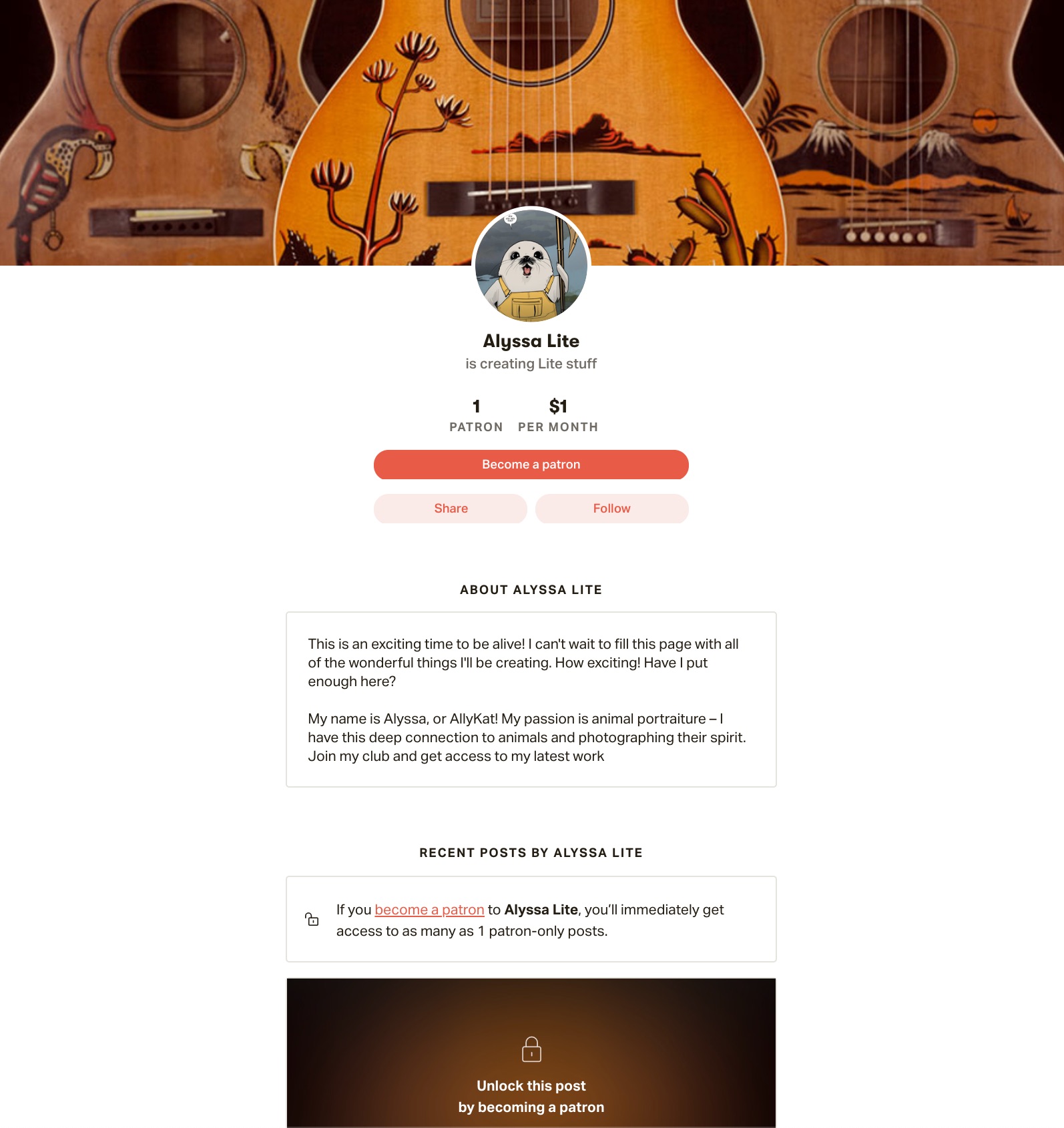 ---
Featured tags

: Non-patrons won't see any featured tags you've added to your page. Once non-patrons become patrons, they'll see the Featured tags listed on the left-hand side of your Overview page.

Who you support

: Non-patrons won't see the

"Supported

by…" section on the right side of your page.

Posts

: When Non-patrons visit your page, they'll see your 20 most recent posts directly under your about section. They can scroll down to see all of your posts. Don't worry though, patron-only posts will be locked to non-patrons until they become a patron.
How can I see the difference for myself?
To view your page as a non-patron, simply visit your Patreon page URL while logged out, or in an incognito window. It's that simple!


You can see what paying patrons see when they visit your page, by logging in and visiting your
Overview
section. This experience will not change with this roll out.



---

Q: Why are you rolling out this change?
A: We've recently tested different creator landing page experiences for potential patrons, or
"non-patrons".
After gathering enough data to be sure of the results, we found that one version of our experiment netted a 9% increase in patron conversion. This means that this version works better than the current page at getting non-patrons to become patrons!

We will slowly be rolling out this change over the next few months.

This only
a
ffects the page that non-patrons will see – your paying patrons will not see a change to your creator page unless they view it while logged out of their account.

Learn more about this change and how we're continuing to work to help you get more patrons,
here
.


Q: Can I opt out of this change?
A: We want all creators to benefit from this increase in patron conversion, so there is no opting out. We'll be rolling out this change out and all non-patrons will eventually see this view.


Q: Will I continue to see changes like this in the future?
A: You will! We're learning a lot from creators and patrons, and will continue to experiment and iterate to help you get and keep patrons.