This article will go over how to change the email notifications you receive from creators and patrons. You will also be shown how to no longer receive Patreon specific emails.
Email notifications are different between the creator and patron experience. For example, patrons want to manage emails about new posts, while creators may want to manage emails about new patrons.
In this article, we'll show you where you can:
Manage my creator page email notifications
Manage my email notifications as a patron
---
Step 1: Select the settings text from the top-right drop-down accessible by clicking on your profile photo. Here's a direct link to the settings page.
Step 2: Click the email notifications tab and you'll be able to uncheck any notifications you'd like to stop receiving.
Step 3: Scroll down to the name of the creator you wish to stop receiving email notifications for and uncheck the boxes you no longer want to receive.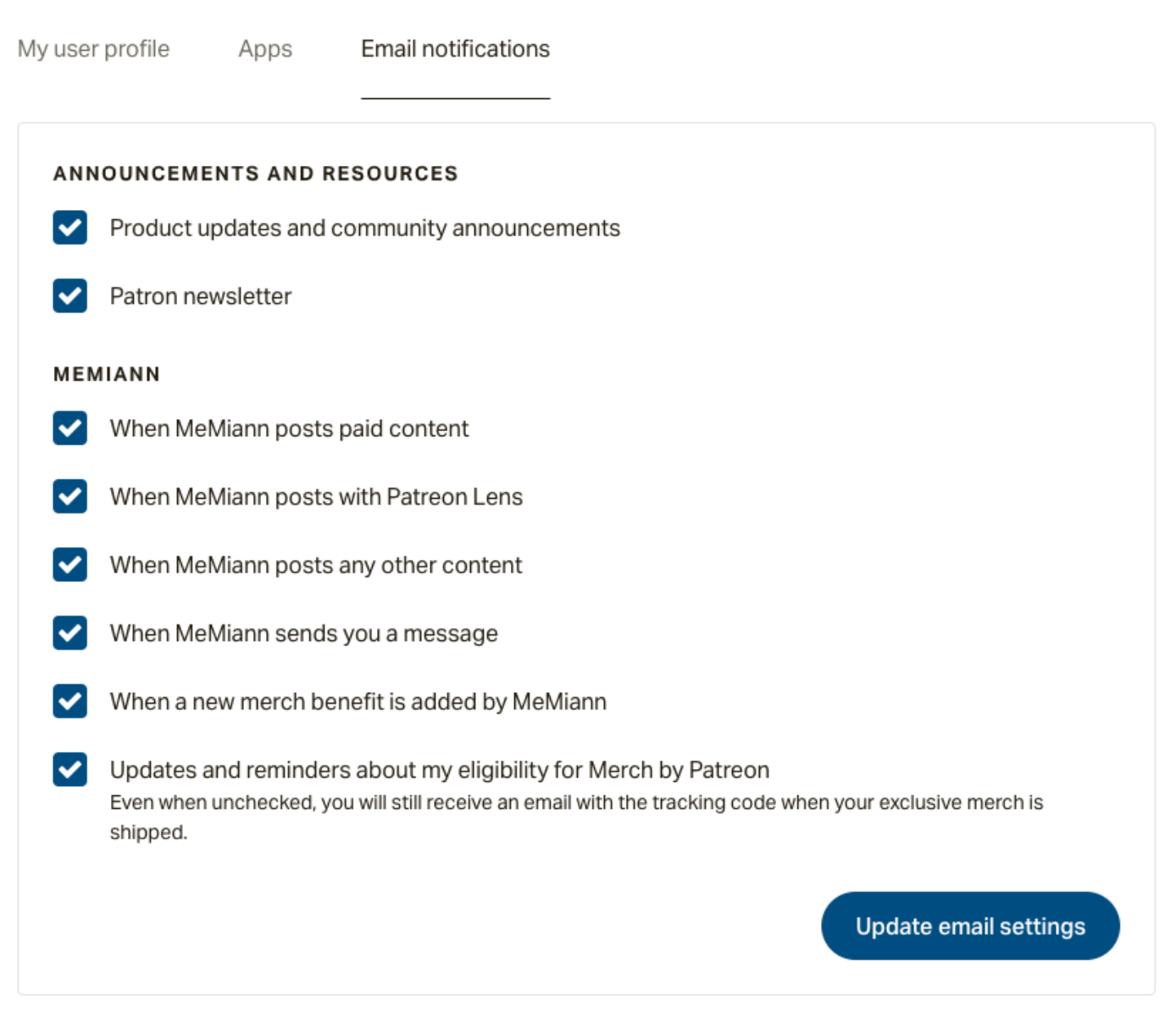 Step 4: Click the Update email settings button at the bottom right to save changes.
Note: There is not an option to opt out of receiving email notifications of private messages between you and your creators.
Trying to unsubscribe from our marketing emails? Click the unsubscribe links at the bottom of an email sent from our marketing team. Follow the prompt to unsubscribe.