Whether you're creating: videos, images, podcasts, or original songs; we know your work comes in different forms. Posts
are one of the most common ways that creators can share their content with patrons.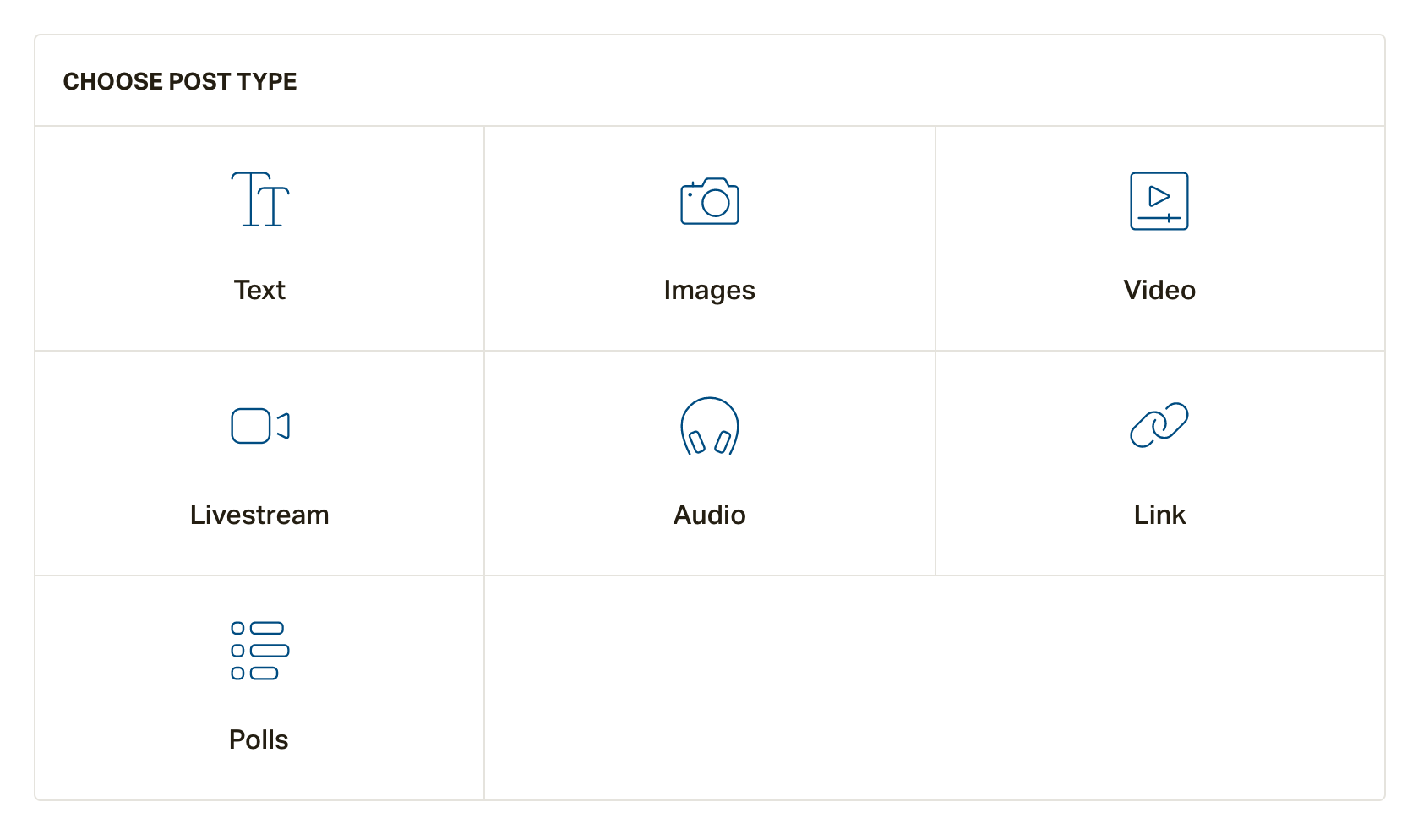 The post creator is where you'll make decisions about when your post will be published and who gets to check your posts. In your post creator, you can also add tags to help patrons navigate your content, attach files for patrons to download, and add teaser text to convert followers into patrons on social media.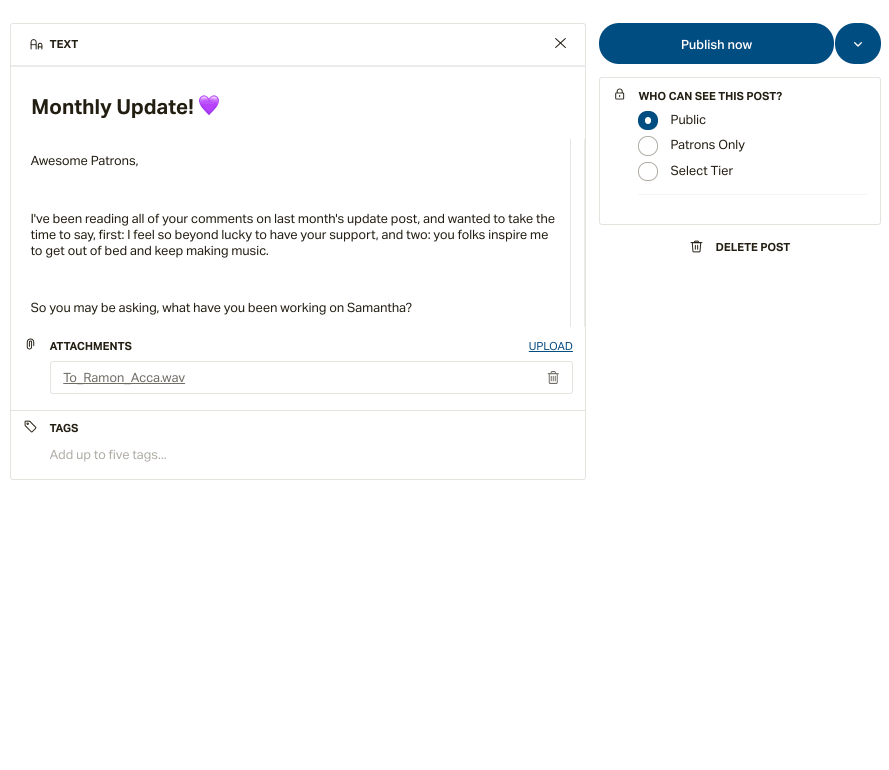 Your posts that are Patrons only will be accessible to any patron who pays you monthly (or per creation), including those not in a tier.
Creators in our Pro, and Premium platform plans, you can control which patrons access your Posts!
You now have more control over which Tiers can access your posts, ensuring that each post reaches your intended patron audience– this gives you the opportunity to target patrons with unique Benefits and messages. To publish posts for a specific Tier, choose the Select Tier option, and select which Tiers have access to the post.

Pro tip: Making public posts is a great way to give followers an idea of what patrons are able to access!

Wanting to post something specifically? Check out these articles: