The best way to turn off your creator page but keep your Patreon account is to
unpublish your creator page
. This is not a permanent change and you can re-launch your creator page at anytime.
If you have existing patrons,

or annual membership patrons, who've paid for a full year in advance

,

we highly recommend sending them a message or making a post noting your decision to remove your creator page.


How to unpublish your account to patron-only
---
Step 1: Pay out any remaining balances from your account by heading to the
Payouts page
of your account.


Step 2: Download your payout history from your income section of your account for tax purposes.



Step 3: Head to your
account settings
page and click the
unlaunch
your creator page
link under Account Management section.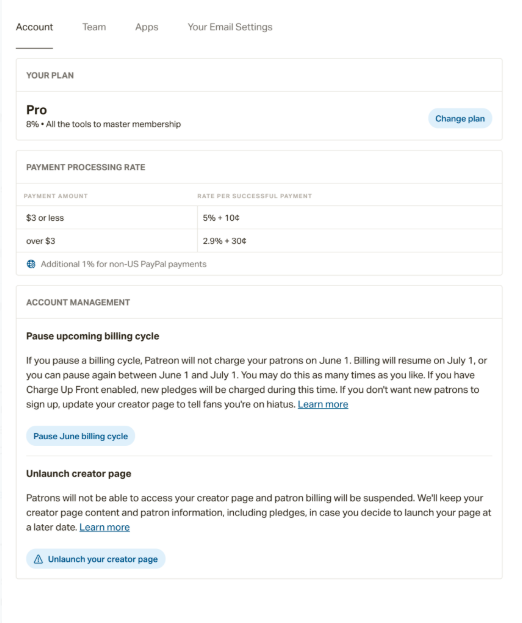 If you are a monthly creator
or offer annual memberships, you'll be given the option to
pause your account
for one month or fully revert. If you feel like you need to take a break and might come back to create more, we highly recommend pausing your account instead of unpublishing your page.

Pausing is also a great option if you'd like your patrons to still have access to your content, when you unpublish, patrons lose access to your page completely.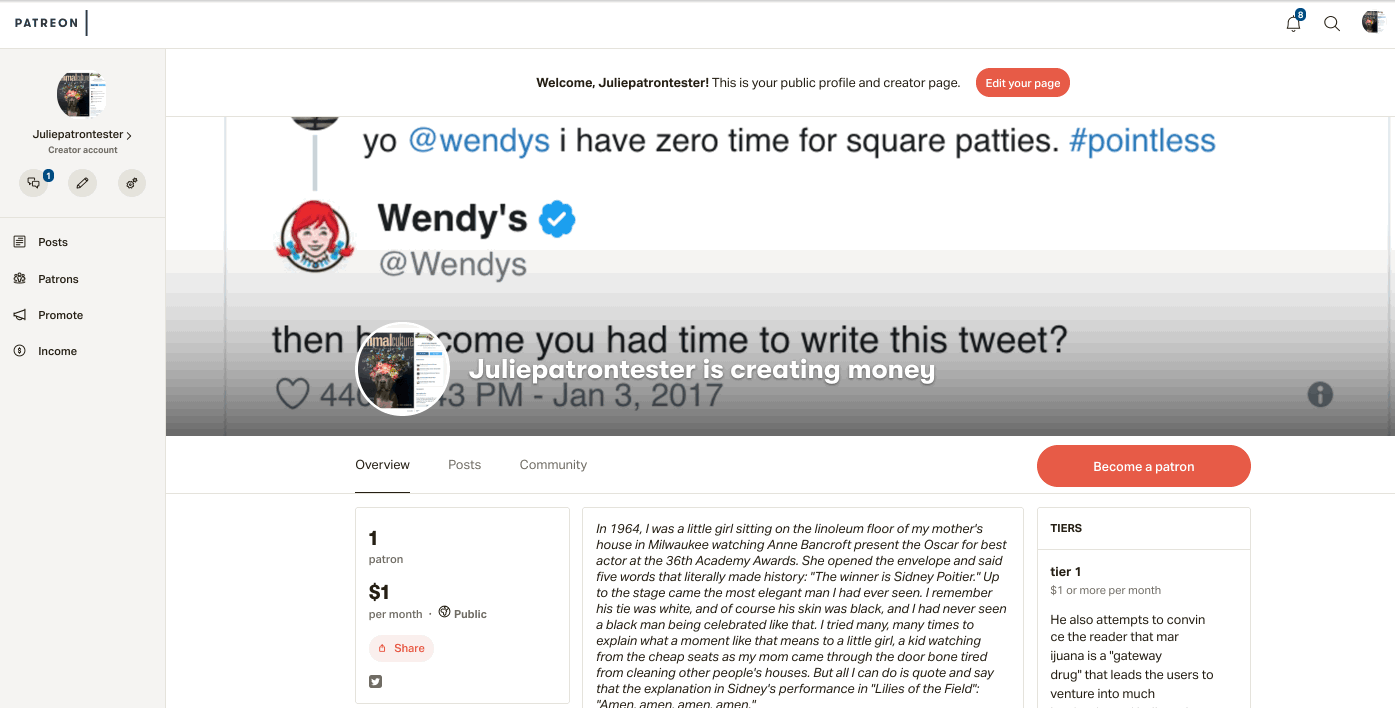 If you are a per-post creator
, you'll only be given the option to revert your account.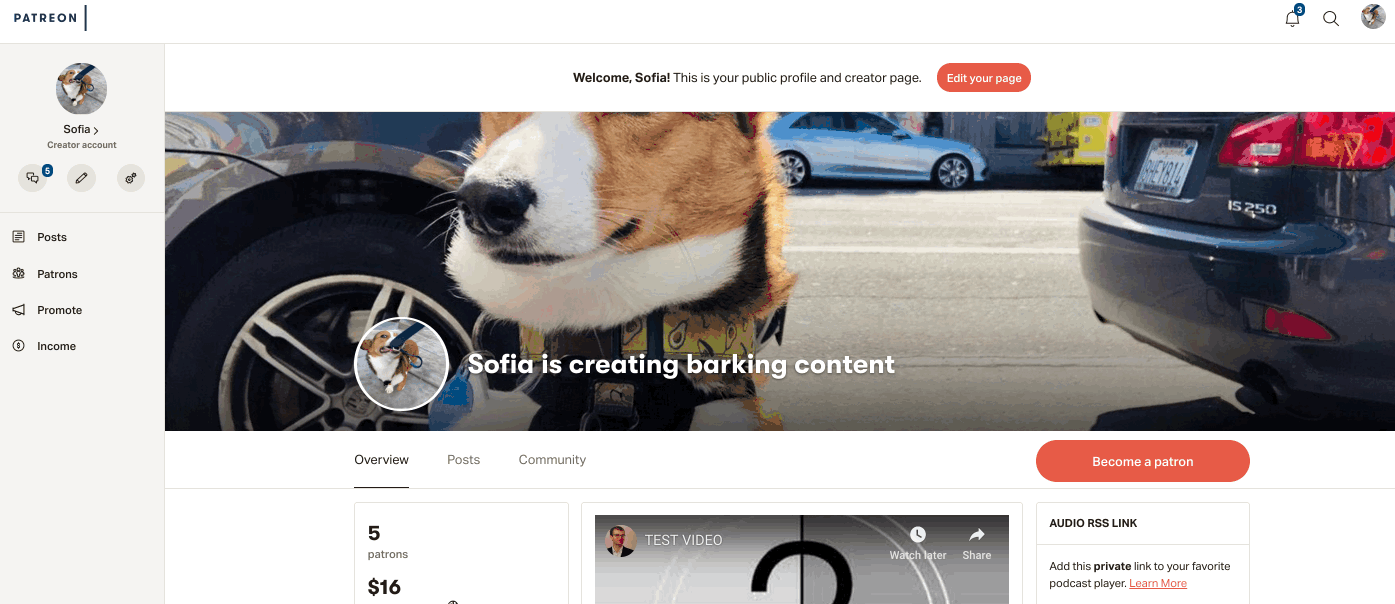 Once you confirm
Y
es,
revert my account, your creator page will be unpublished and your account will be reverted to patron-only. You won't be able to receive new pledges or pledge payments. You can still use Patreon as a patron or leave your profile idle until you are ready to return.