your membership on your device, and information on what happens after you cancel.
Click a links below, or scroll down to learn more about cancelling:
Cancelling your membership on Desktop
---
Cancelling a membership does not cancel any declined, or pending bills already posted to your account. Review your Billing history page to see if you have any bills in this state before cancelling your membership
Hover over your profile image in the top right to open the "User menu."
From the drop-down user menu, click "Manage memberships."
On your "Active memberships"

page. Click the "

Edit"

link next to the membership you want to cancel future payments for.

You'll land on the familiar payment confirmation page. Scroll down and click the "Edit or Cancel Payment"

link directly under the update button.

Click the option to Edit or Cancel Payment and click the "Cancel" button to confirm.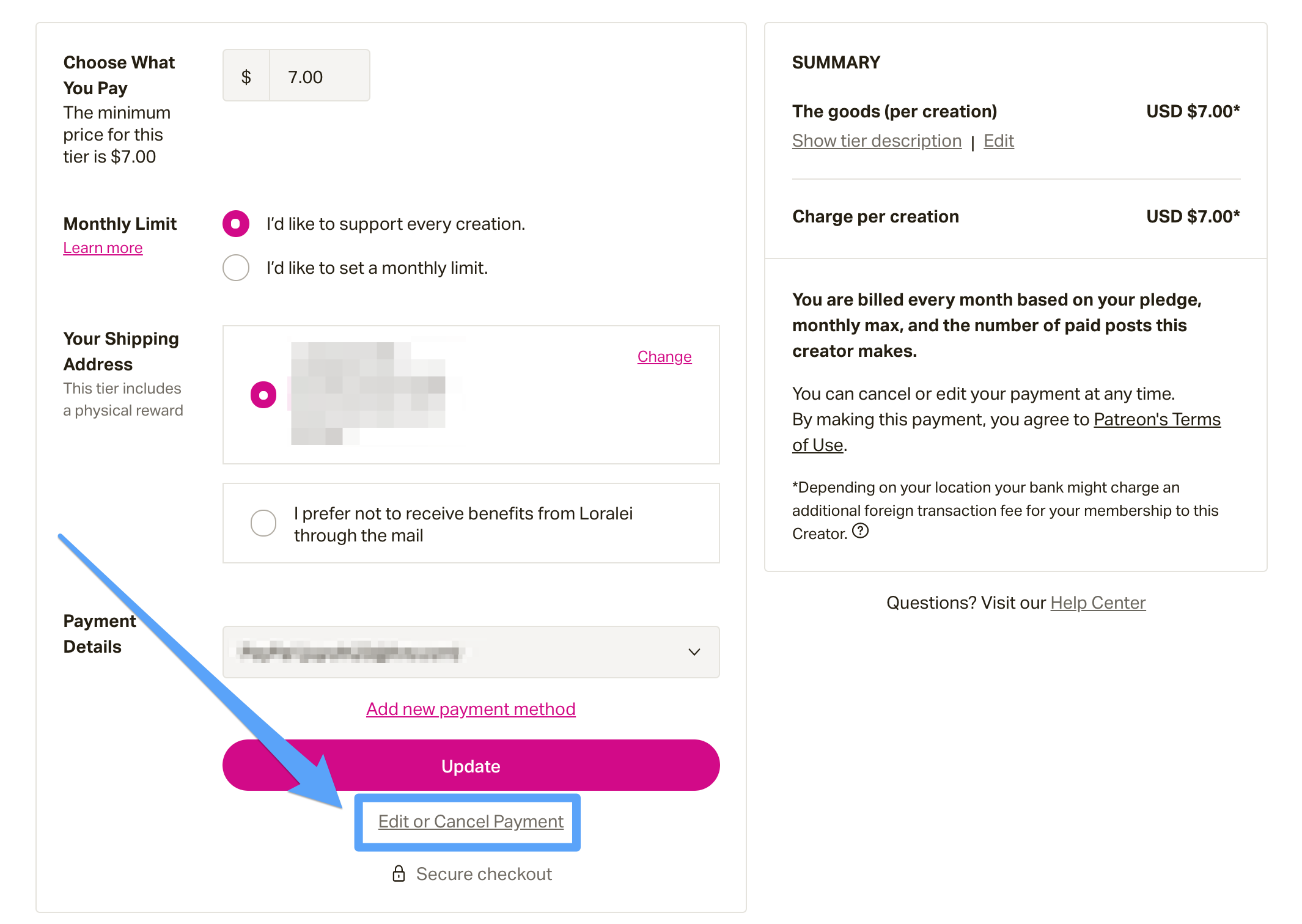 Select "
Scroll down and select the "Edit or Cancel payment"
Select "Cancel your payment

" and confirm by tapping the "

Cancel" button.


Cancelling your membership in the Patreon app (Android)
---
While logged in to your Patreon account, tap on the "

Account"

icon

.
---
| | | |
| --- | --- | --- |
| Creator billing | | |
| Charge up front billing: | | |
| | | |
| | | |
| | | |