Please note that if you are canceling your membership to a per post creator, any pending bills on your account will immediately be processed.
You can cancel your payment, or membership at any time while logged into your Patreon account, just follow the steps below: 
Cancelling your membership on Desktop
---
Step 1: From the drop-down menu on the top right (the small circle with your image in it), click My memberships, and you'll be taken to a page that shows all of your Active memberships.

Step 2: Click edit next to the membership you wish to delete.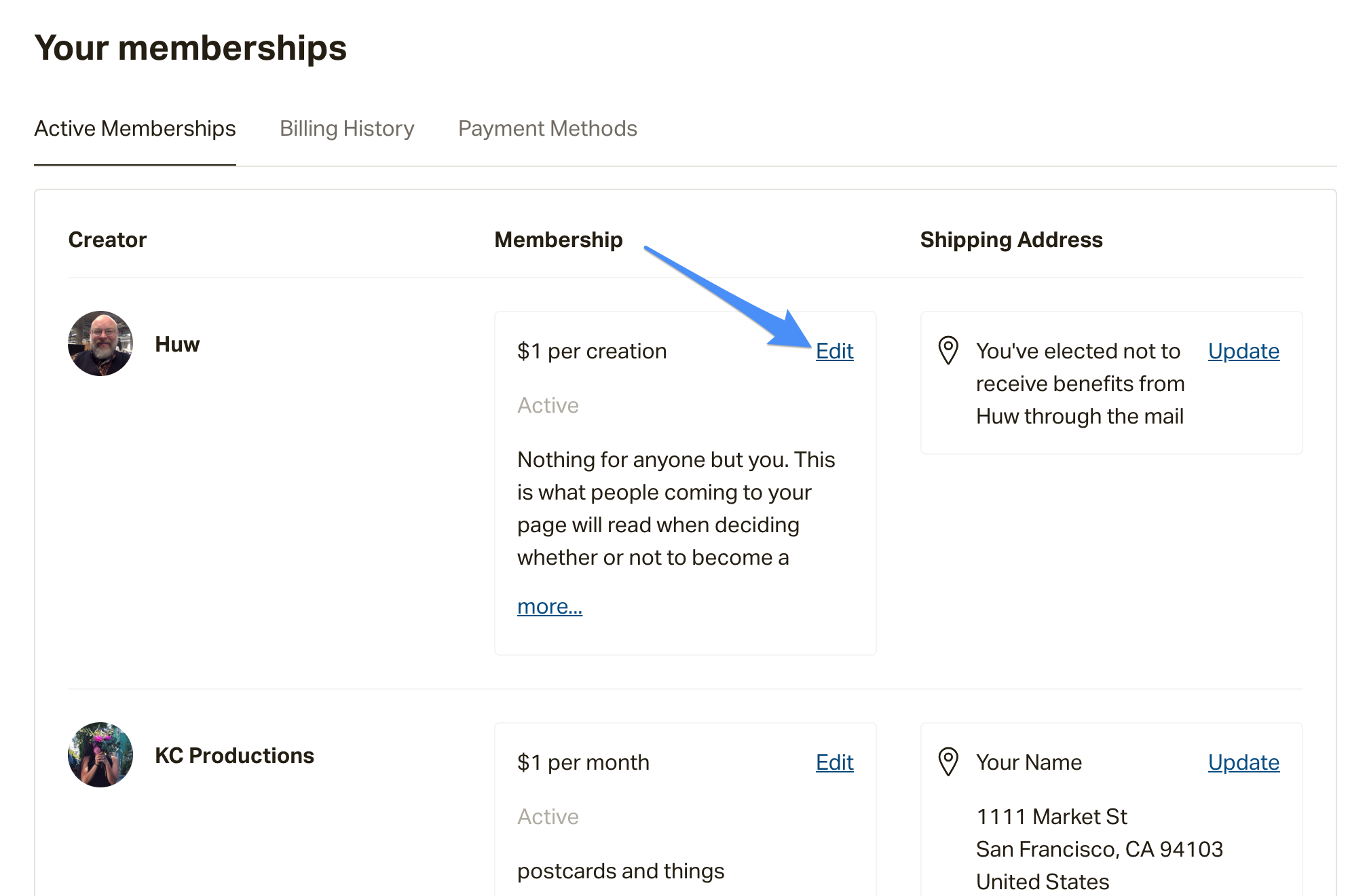 Step 4: This will send you to the confirmation page. From here select Edit or Cancel Payment on the right hand side.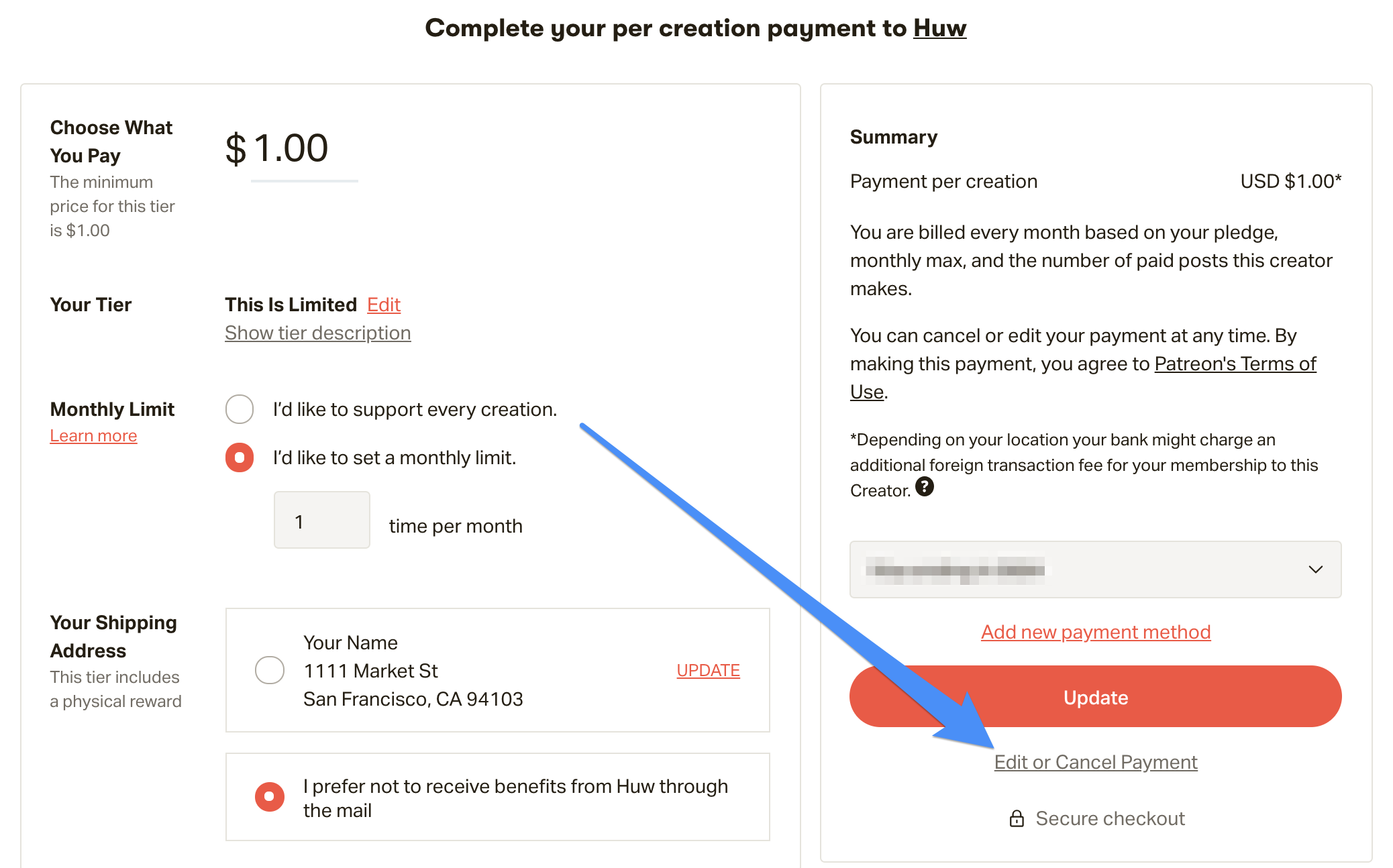 Step 3: After you click Edit or Cancel you'll be asked whether you'd like to switch tiers, update your payment method, or cancel your payment. Select the cancel option. Then select cancel your payment to confirm.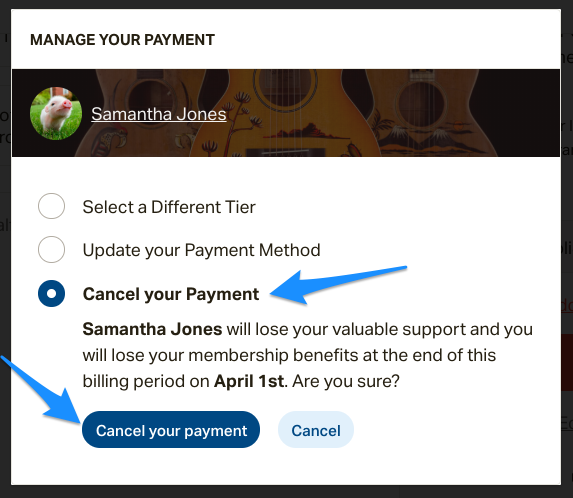 Note: If you have any past due payments from past declines, we will alert you to this prior to you confirming the deletion of your payment. 
---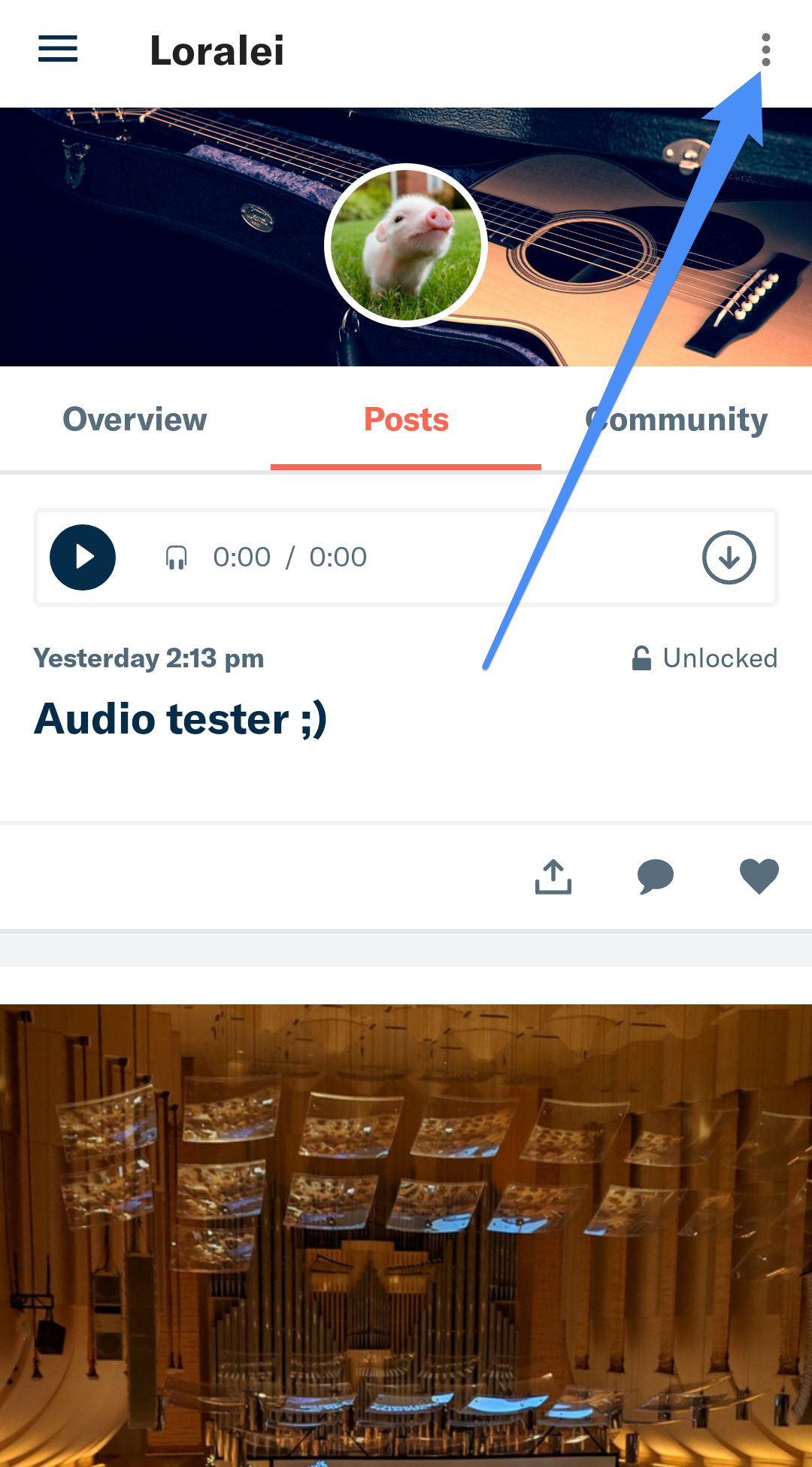 | | |
| --- | --- |
| iOS | Android |
| |   |