If you are canceling a membership with a per post creator, any pending bills on your account will be processed as soon as you cancel.
You can cancel your payment, or "membership" at any time. To do so, log in to your Patreon account, and follow the steps for: while logged into your Patreon account, just follow the steps below:
Cancelling your membership on Desktop
---
Step 1: Hover over your image in the upper-right corner. From the drop-down menu, click My memberships.

Step 2: You'll be taken to your Active memberships page. Click Edit next to the membership you want to cancel future payments for.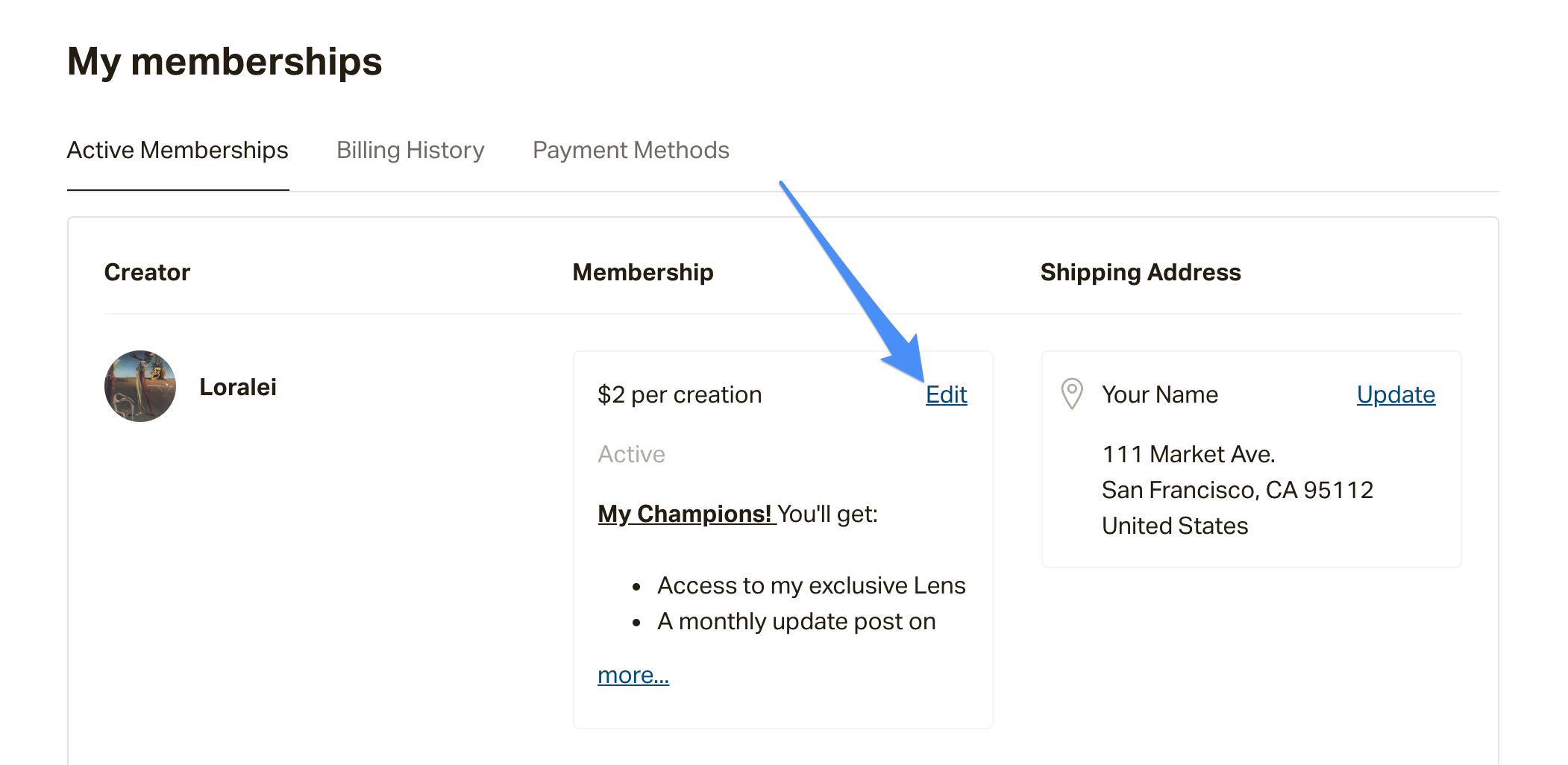 Step 3: You'll land on the payment confirmation page, which should look familiar. Scroll until you see the Edit or Cancel Payment option directly under the Update button – click the option to Edit or Cancel Payment.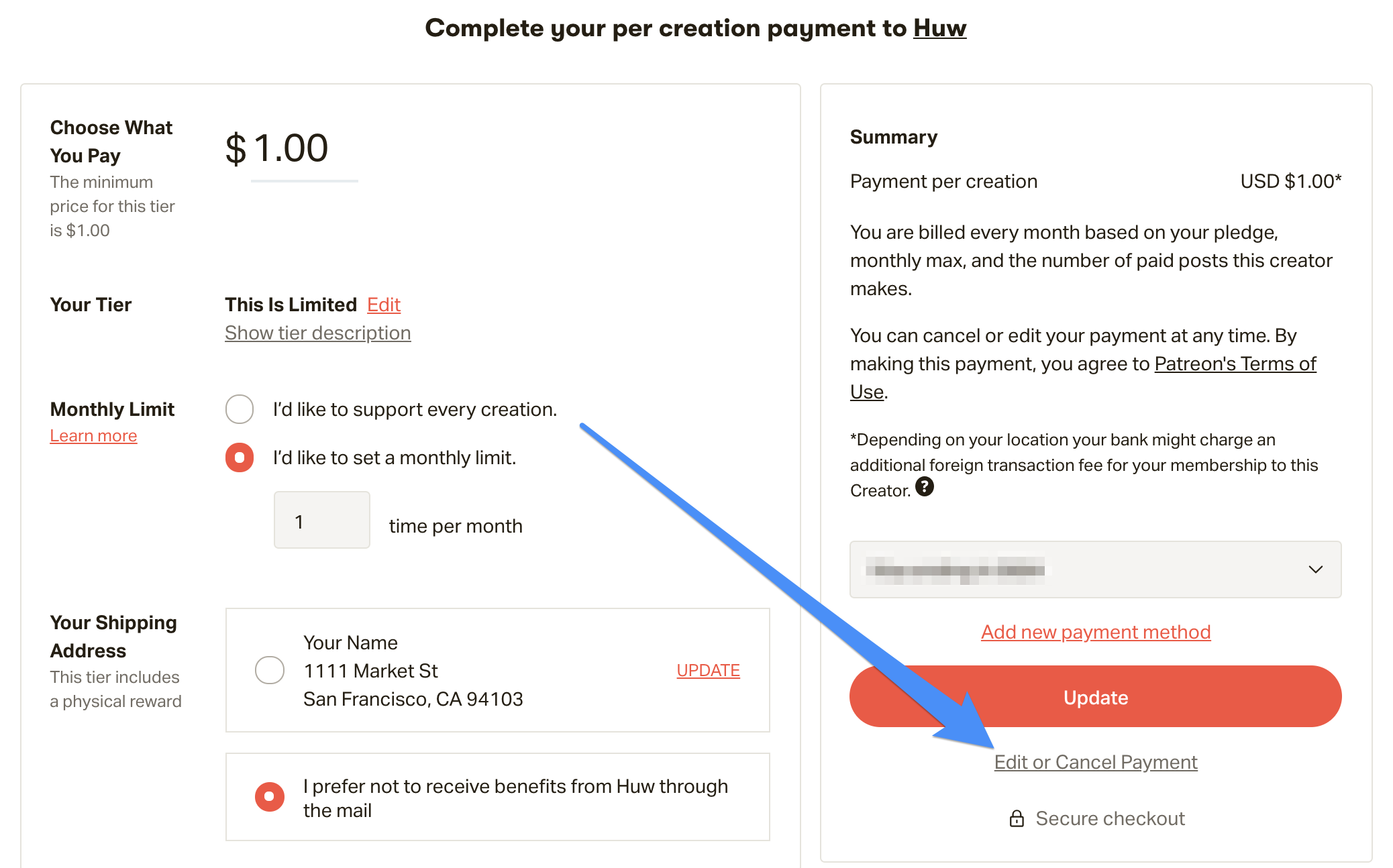 Step 4: A pop-up window will appear, where you can choose to switch tiers, update your payment method, or cancel your payment. Select the Cancel your Payment option at the bottom of the list. Then confirm by clicking the Cancel your payment button.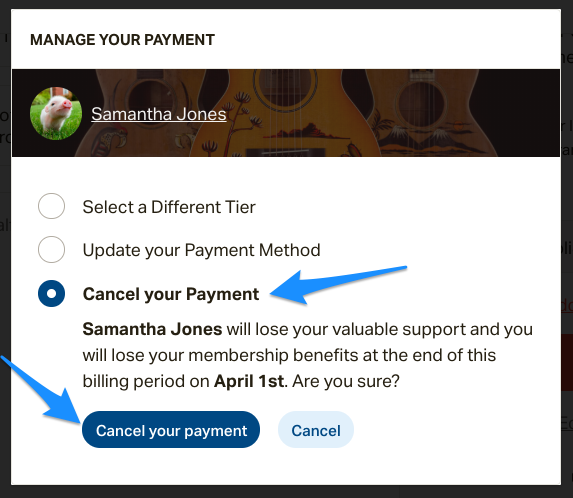 If you have any past due payments (Declined bills), we'll let you know before you cancel your membership. Again, cancelling a membership and future billing with a creator, will not remove any declined, or pending bills from your account.
---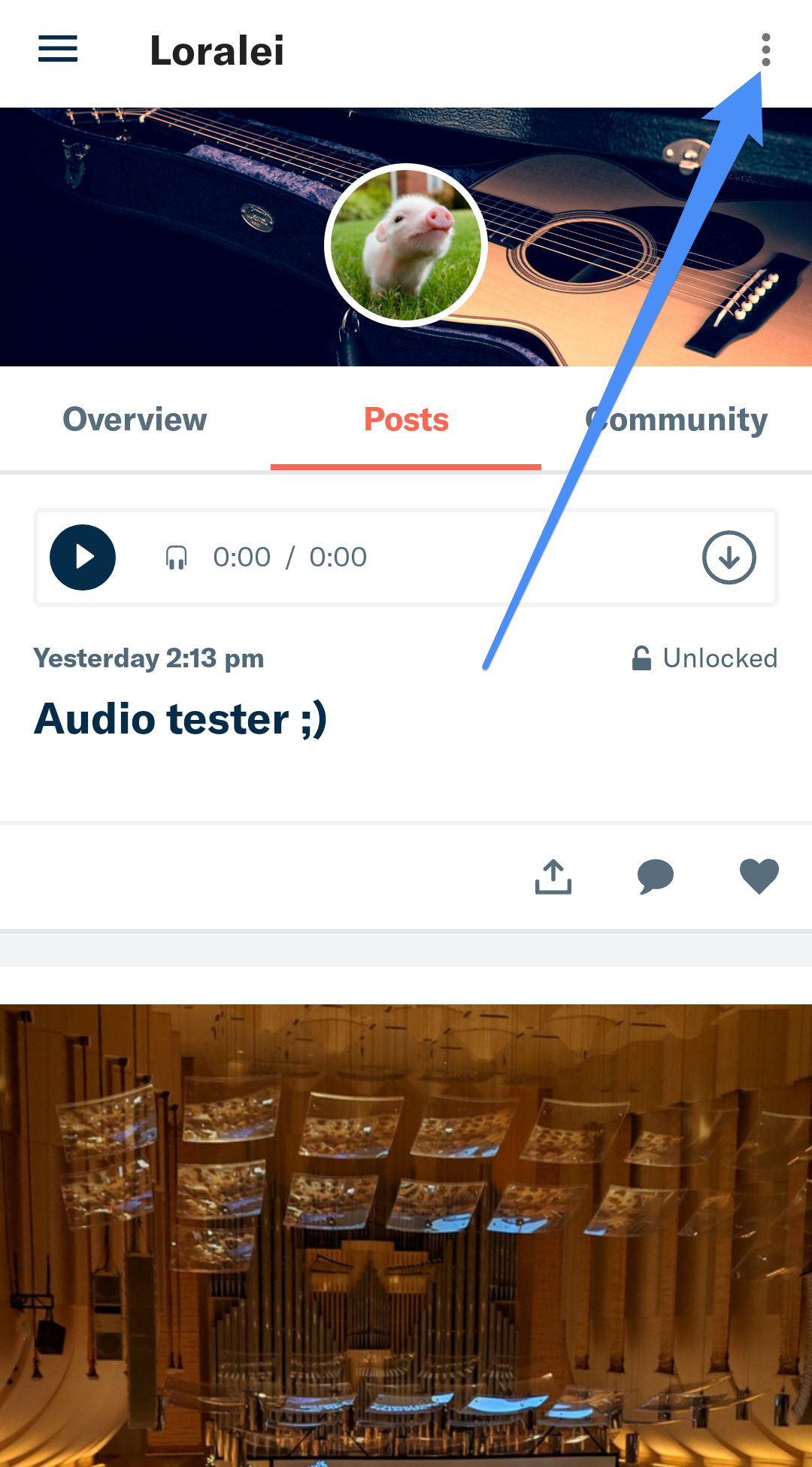 iOS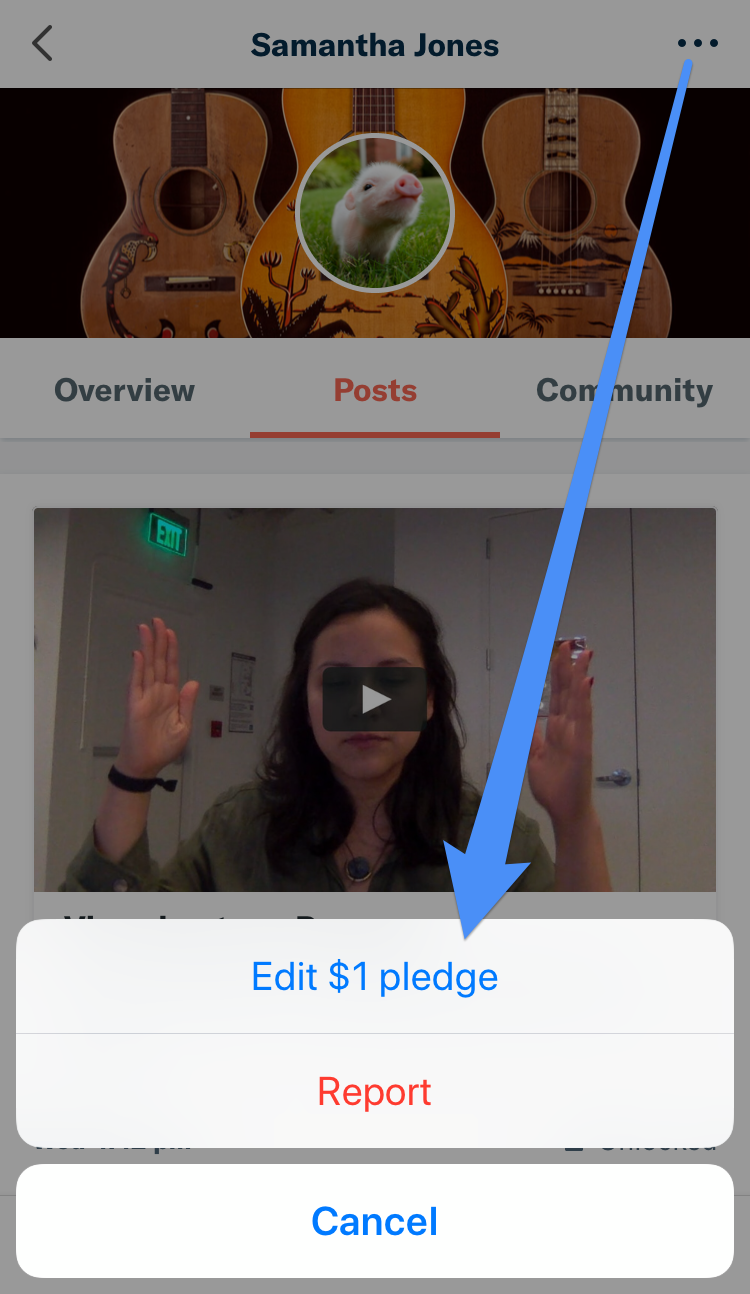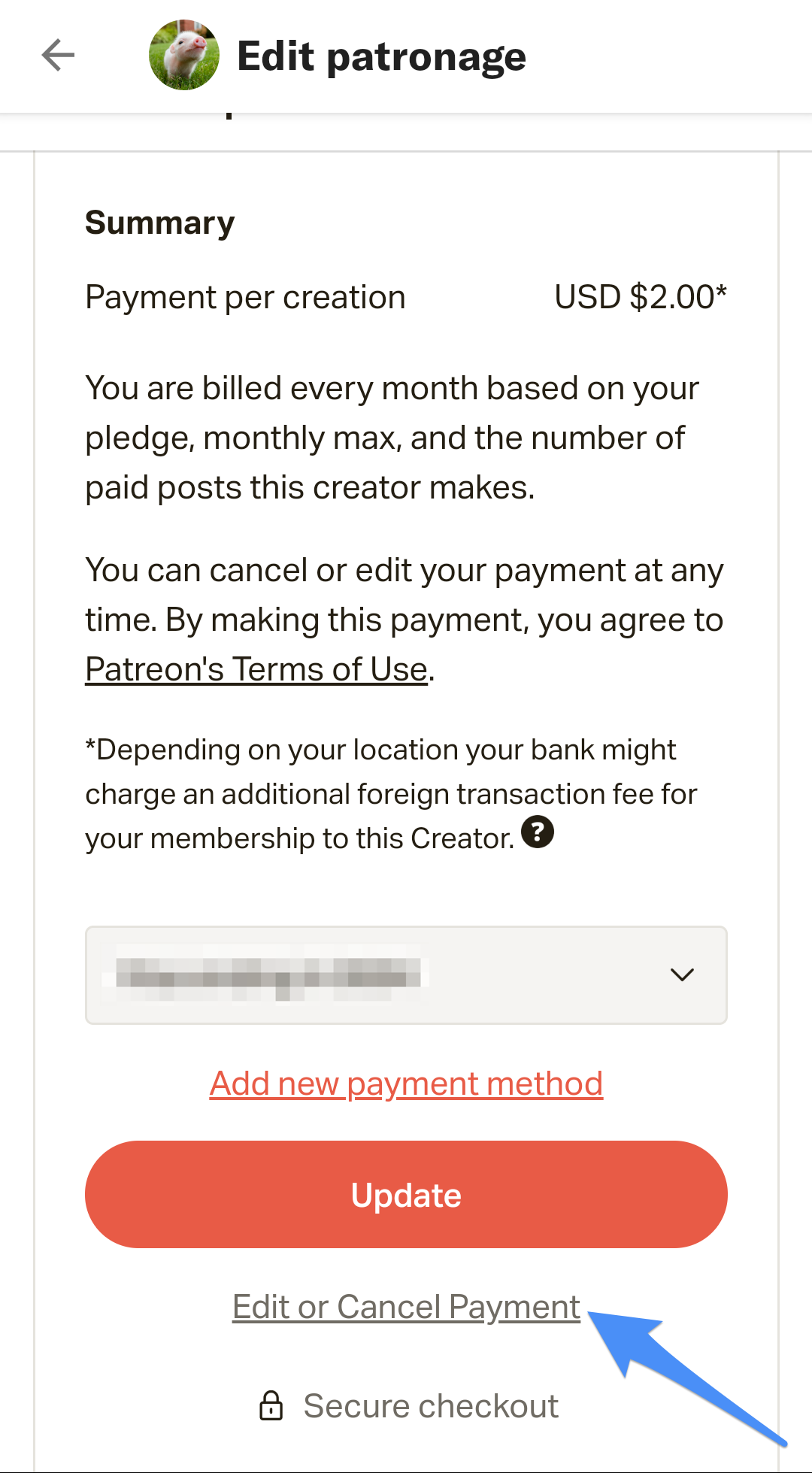 Cancelling your membership in the Patreon app (Android)
---

Step 2: Click on your memberships, directly under your profile name.