---
In the Page settings section of your creator page editor, you'll see your Custom Brand Color setting. This feature allows you to customize the color of your Patreon page, so that it is more on brand. We suggest colors based on colors detected from your uploaded profile photo.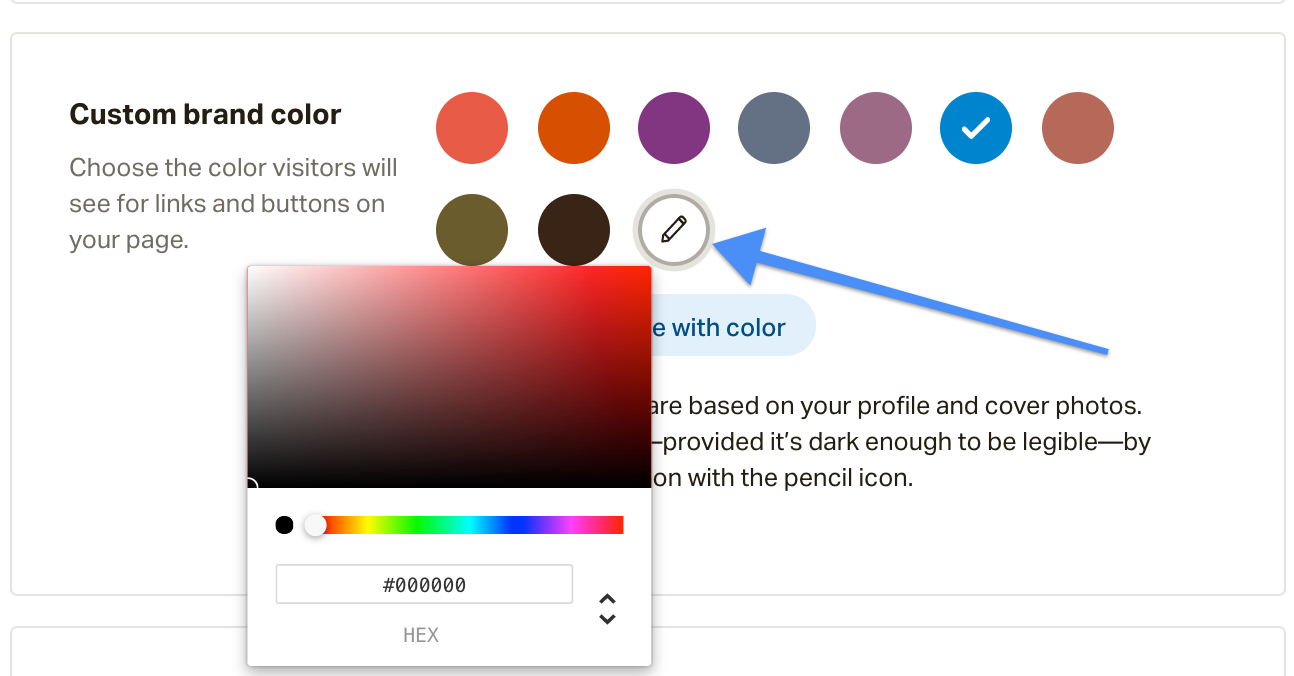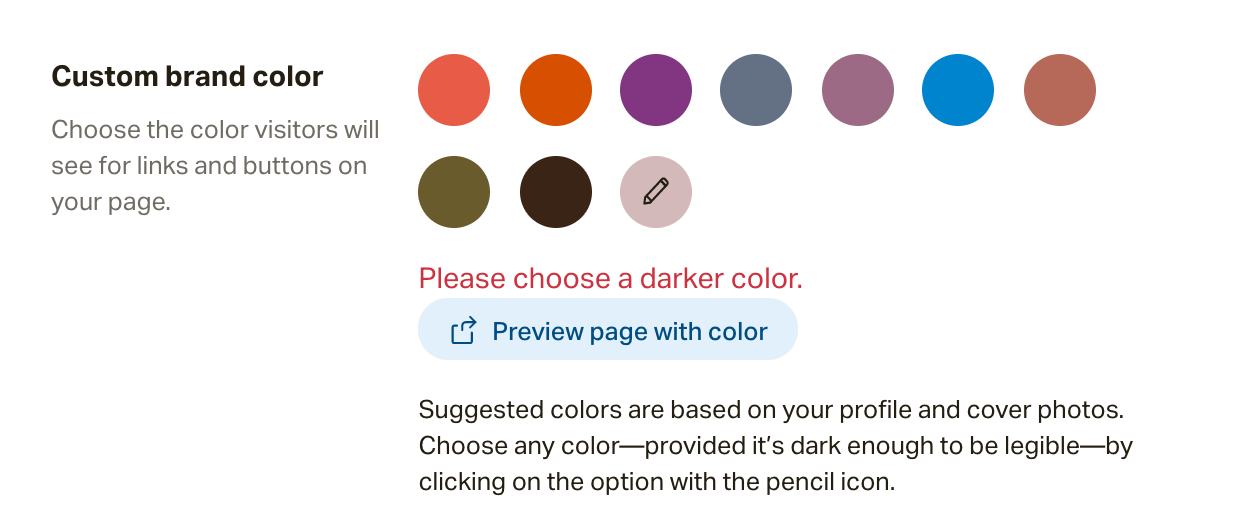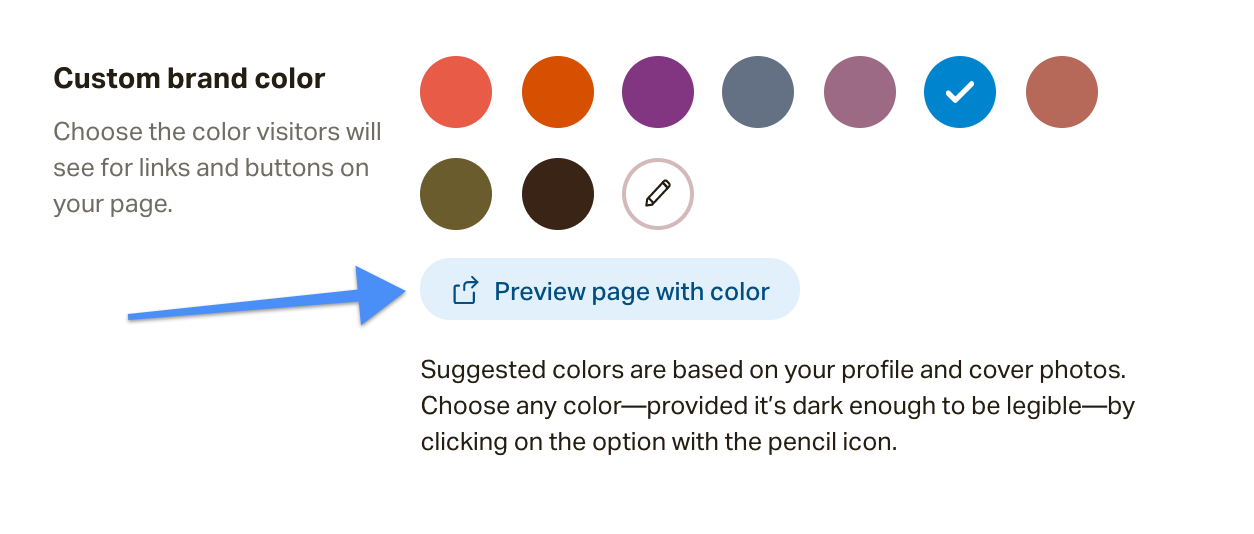 Hiding your Earnings from your page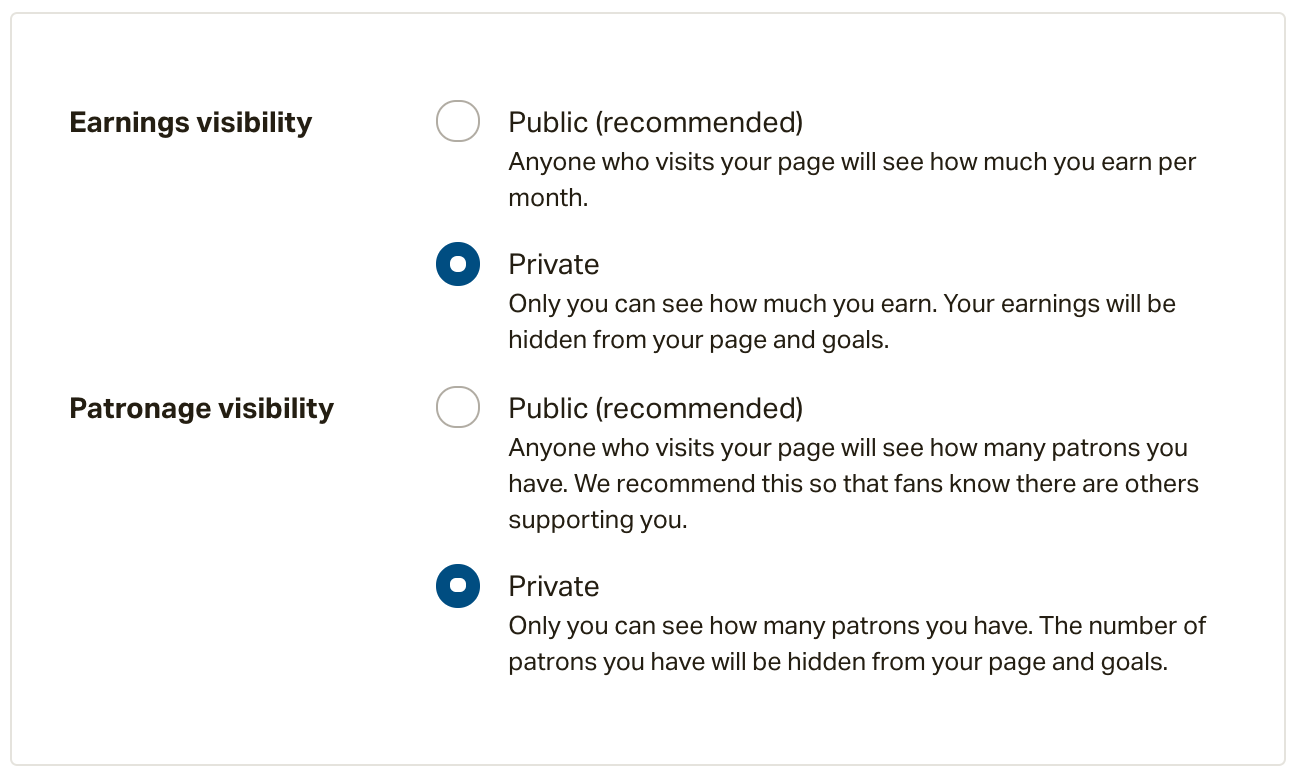 A note about goals:
If you decide to hide your earnings, your goals will be reworded to show the percentage of your goal that has been reached, instead of the amount. If you'd like, you can edit your goals to community-based now that your approximate earnings are private -
here's how.
Hiding your Patron count
---
We recommend keeping your Patron count visible on your page - your fans are proud to support you, and love knowing that there are more supporters like them!
As a creator on Patreon Pro or Premium, you can hide your total patron count (the number of patrons supporting you at any given time). You can toggle between showing, or hiding your Patron count from the
Page settings
section of your
creator page editor
.