This article will cover where to find a list of all payments you're made to creators. Your billing history will include: bill processing date, charge amount, and which creator received your payment.


All payments you've made to creators in the past will be listed by month. View a past years by clicking on the drop-down menu near the top of the page selecting the year you'd like to review.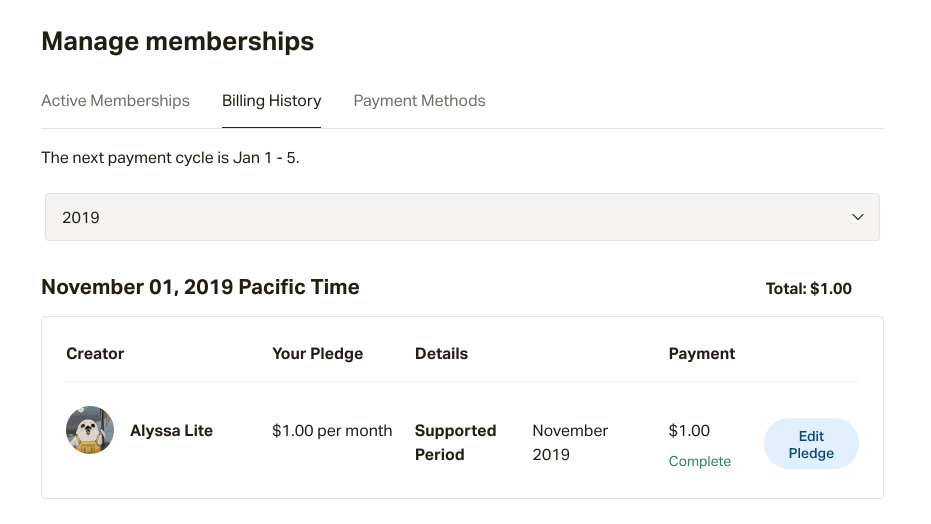 If you pledge to creators that bill in different currencies, your receipts will be grouped by currency. Please note that if your local bank currency is not the same as the creator's billing currency, this may show up as a converted amount on your bank statement.

Your bank should be able to provide you with the payment amount in both your local currency and the creator's billing currency.