This article will cover where to find a broken down list of all your payments made to creators. You will be able to see when you were charged, for how much, and to whom it was for.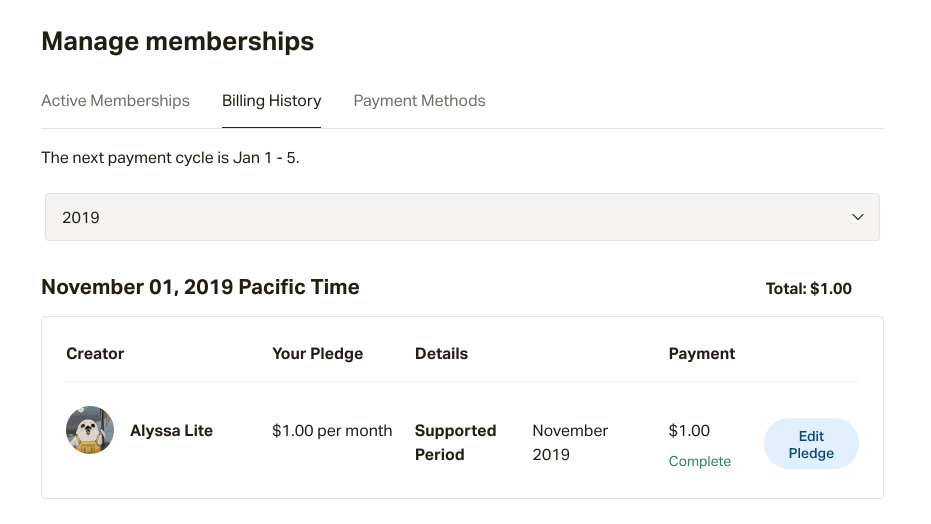 If you pledge to creators that bill in different currencies, you're going to see your receipts listed for each currency in separate sections. Please note that if your local bank currency is not the same as the creator's billing currency, this may show up as a converted amount on your bank statement.

Your bank should be able to provide you with the payment amount in both your local currency and the creator's billing currency.