This article will cover how a creator on Patreon can setup their payout information to receive the funds paid to them by their patrons. This will cover the payout methods available for both USA based and non-USA based creators.
Before you begin, you will need to make sure you have a few things in order. We use three different processors to get money to your bank account: direct deposit via Stripe, PayPal, and Payoneer.


Direct deposit via Stripe
Patreon can only transfer payouts to a checking account. We cannot payout to a savings account or a card-only account backing a pre-paid credit/debit card.
If you want to use Stripe, you will need to know your checking account number as well as the routing number for your bank. These are located on the bottom of your checks. This is the best source to use for copying this information. Be sure to enter this information without spaces or dashes.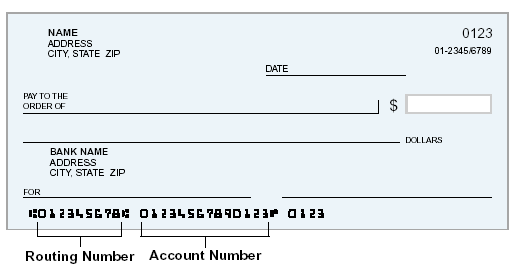 If your information is not accepted, it means that there may a mismatch between what you've entered and what's on file with your bank. We suggest calling your bank to ensure that your account information, including address, are up to date before reattempting.
PayPal
If you want to use PayPal, you will only need your PayPal email address. Be careful when adding your email address – if there are any typos in the email you provide, your payout won't be routed properly.
If you've already paid out, and notice a typo, scroll to the bottom of this page and click on 'Send us a Note'. We're happy to help out.
Payoneer
For Payoneer (for accounts outside of the US only) you will be walked through setting up the account and linking it with your checking account.


How to set up your payout details
---
Step 1:
To set up your payout information on your Patreon creator account, you will want to log in to your account and then navigate to your Creator settings page and click on the Payout and taxes tab.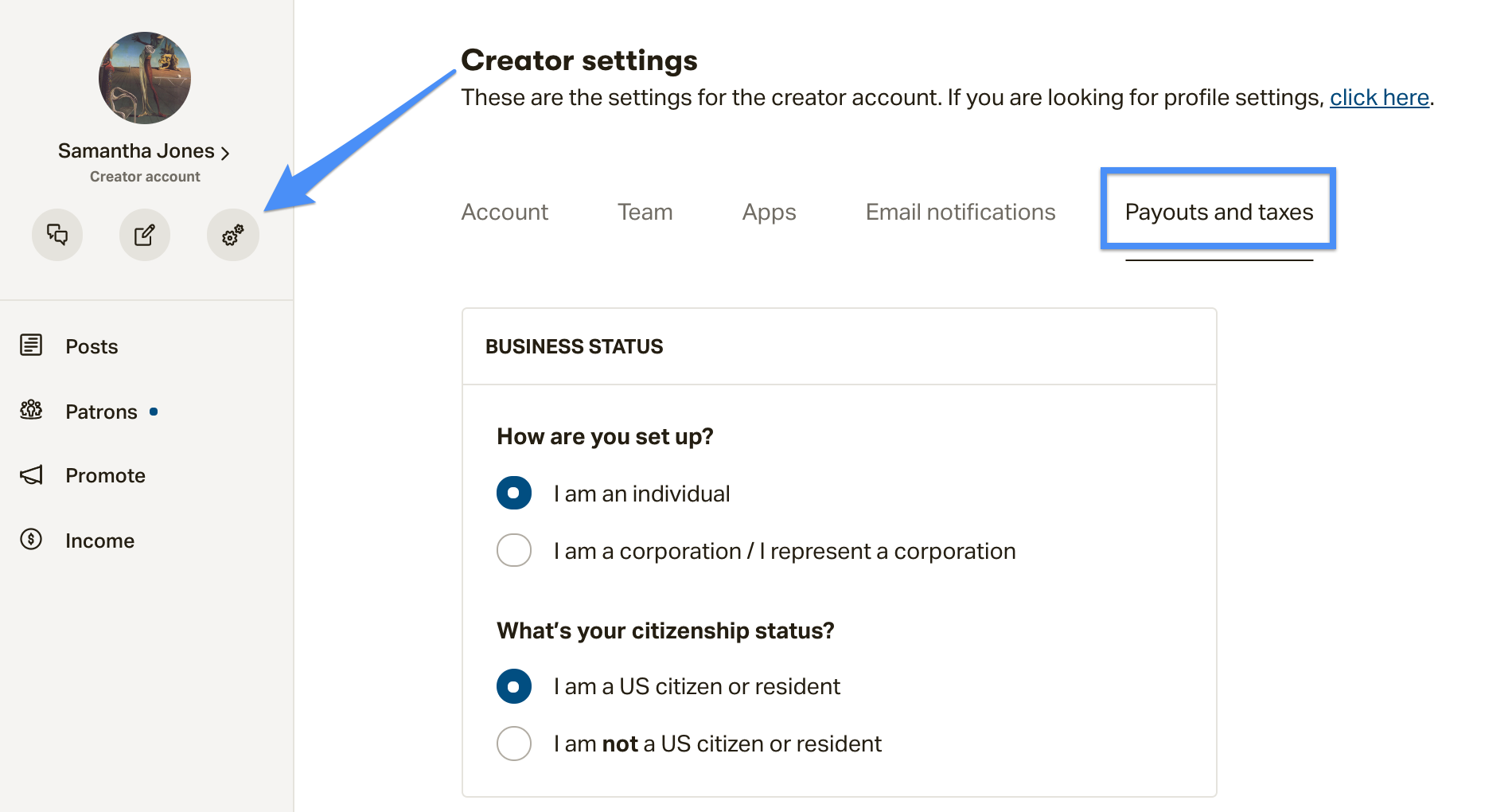 Step 2:
From there, you will want to select if you are an individual or a business/corporation and where you're located, add your payout method, and fill out the appropriate tax settings.



Step 3:
After each update to this section, you will want to save the changes. If a pop-up appears saying that your account will be put on a 5-day lock upon saving, you will need to agree to this in order for the changes you've made to save. The lock will lift in 5 days (Pacific Time).


Step 4:
Confirm that your information is successfully saved and you are all set. You've set up your payout information correctly!