This article will cover how to troubleshoot when your payment to a creator declines or fails to go through. If your membership does not process successfully and you need help updating your payment method so you can retry your charge, this is the article for you.
While your membership payment is declining, access to your creator's patron-only posts and benefits will be locked until the payment is resolved. We're here to help you regain access and keep supporting this creator whose work you value.

In this guide, we'll go through retrying your payment in these ways: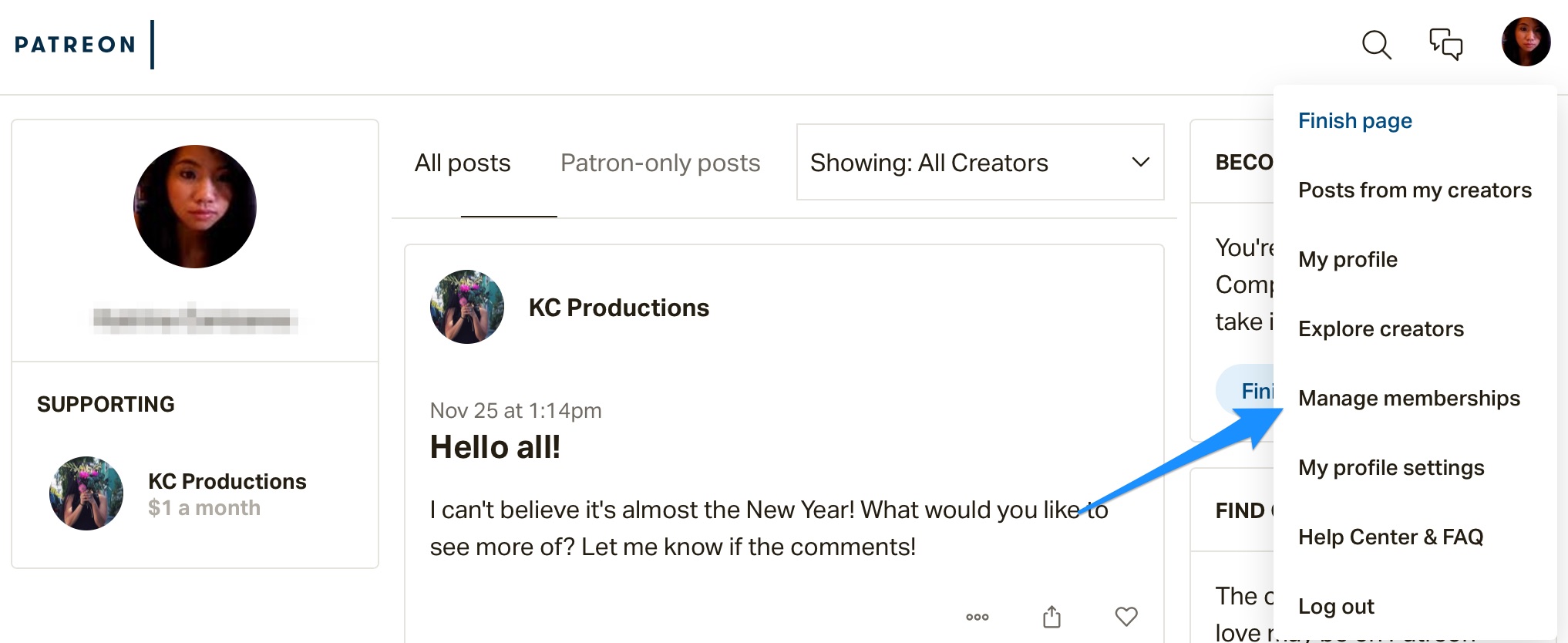 Step 3: Enter your new card details and confirm by clicking the Update and Retry button. We'll automatically retry your declining payment. If your credit card continues to decline, contact your bank and ask that they authorize future payments from Patreon*Membership.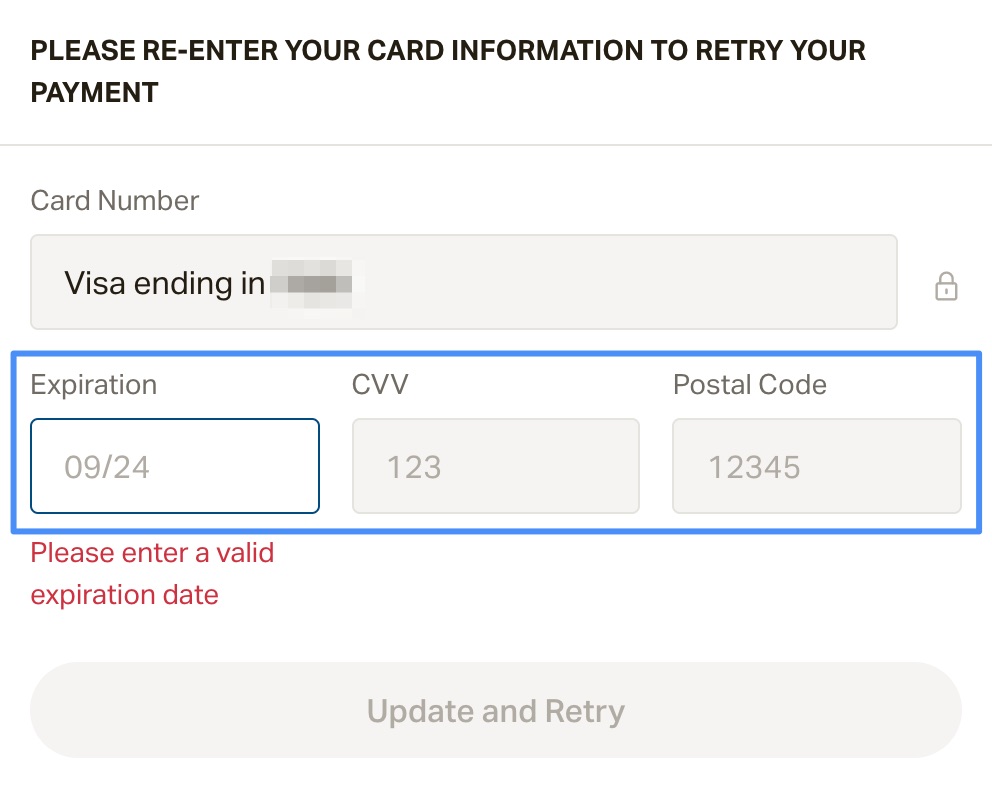 How do I switch to a new payment method?

Step 2: Click the Add Card or Add PayPal button depending on which payment method you'd like to transfer your memberships over to.




Step 3: In the pop-up window enter your new card details, or PayPal information. Follow the prompts and click the Submit button to confirm.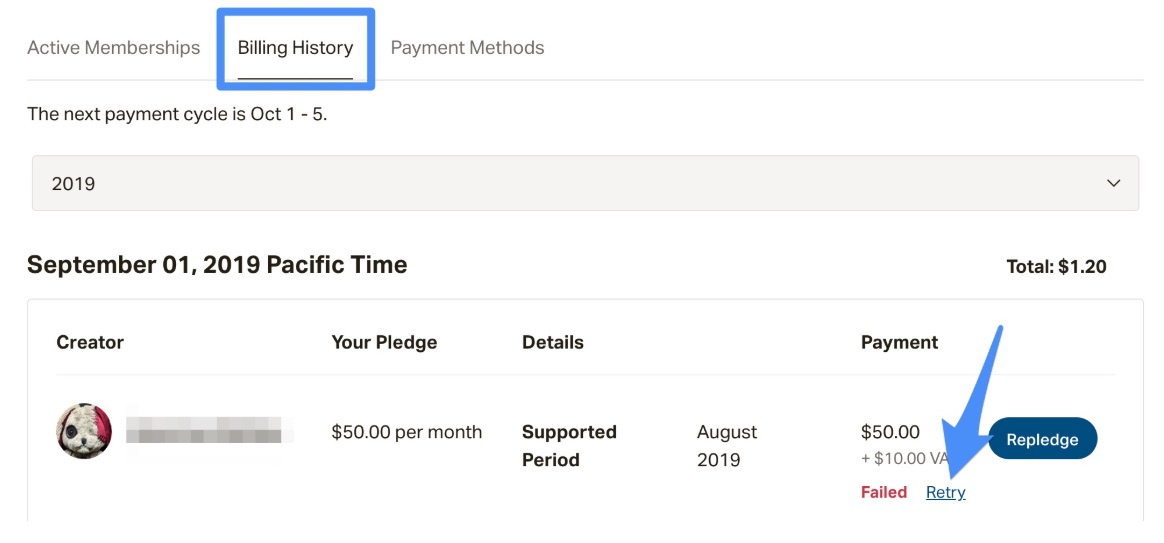 Important: You can't delete a payment method with existing memberships tied to it. To remove a payment method with memberships, you'll first need to either transfer your membership(s) to a different payment method, or cancel your membership(s). Visit our cancellation help guide before removing a payment method.

Why did my payment decline?
The most common reasons are expired payment information, mis-entered payment details, insufficient funds, or in some cases, the issuing bank has blocked the charge. You'll want to reach out to your bank or PayPal directly to make sure everything is accurate and nothing is blocking the charge.

If your payment is declining, you'll want to reach out to your bank and ask that they accept all future charges from Patreon*Membership moving forward.

Will you retry my payment?
We automatically retry declined membership payments, so if your payment method is in good standing, you will receive another email notifying you of a successful charge within a day or two. If you'd like to speed up the process, you also have the option of clicking retry from your billing history once you update your payment details.

What if PayPal declines?
If your membership payment declines via PayPal, reach out to PayPal to ensure nothing is blocking payments to your creator(s).
Note: While your payment is declined with a creator, you won't have access to the creator's patron-only content until the payment is resolved (processed successfully).