If your payment is declining, you'll want to reach out to your bank and ask that they accept all future charges from Patreon*Membership moving forward. 
If your membership payment declines via PayPal, you'll want to reach out directly to PayPal to ensure nothing is blocking payments to your creator(s).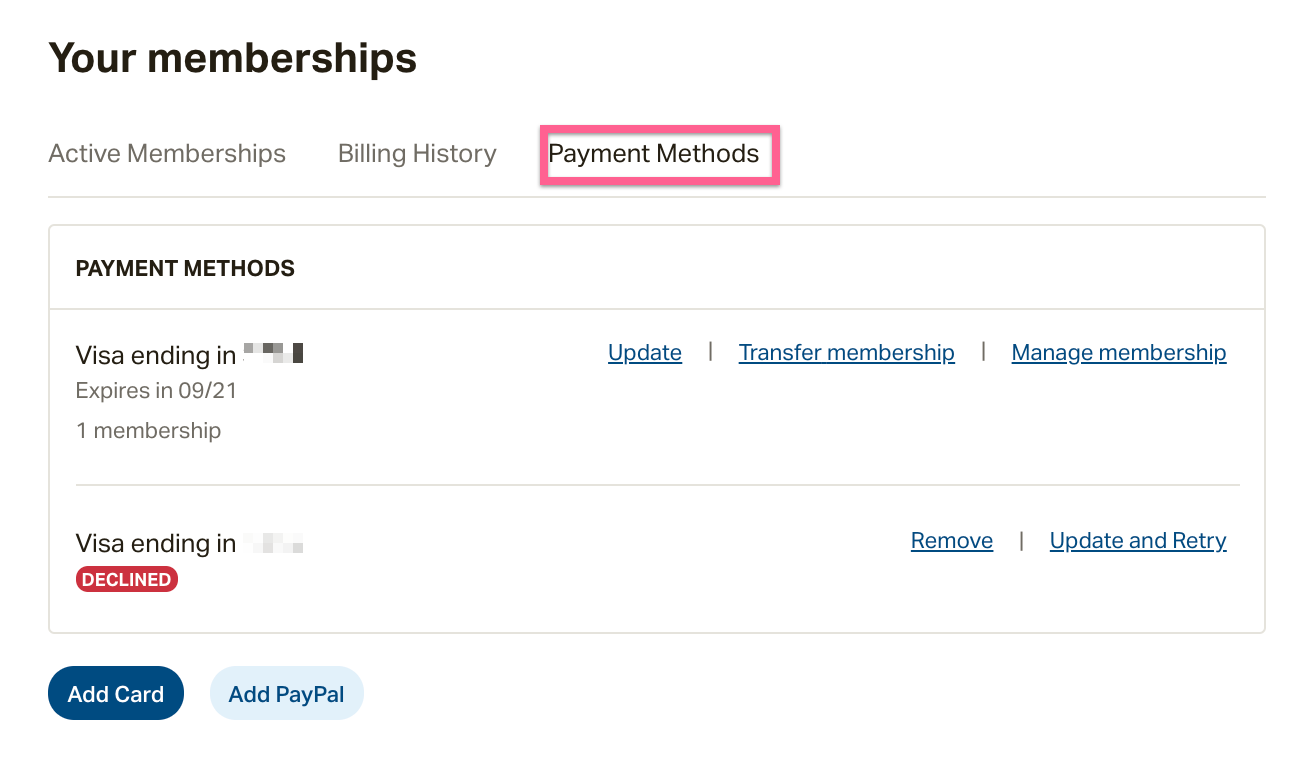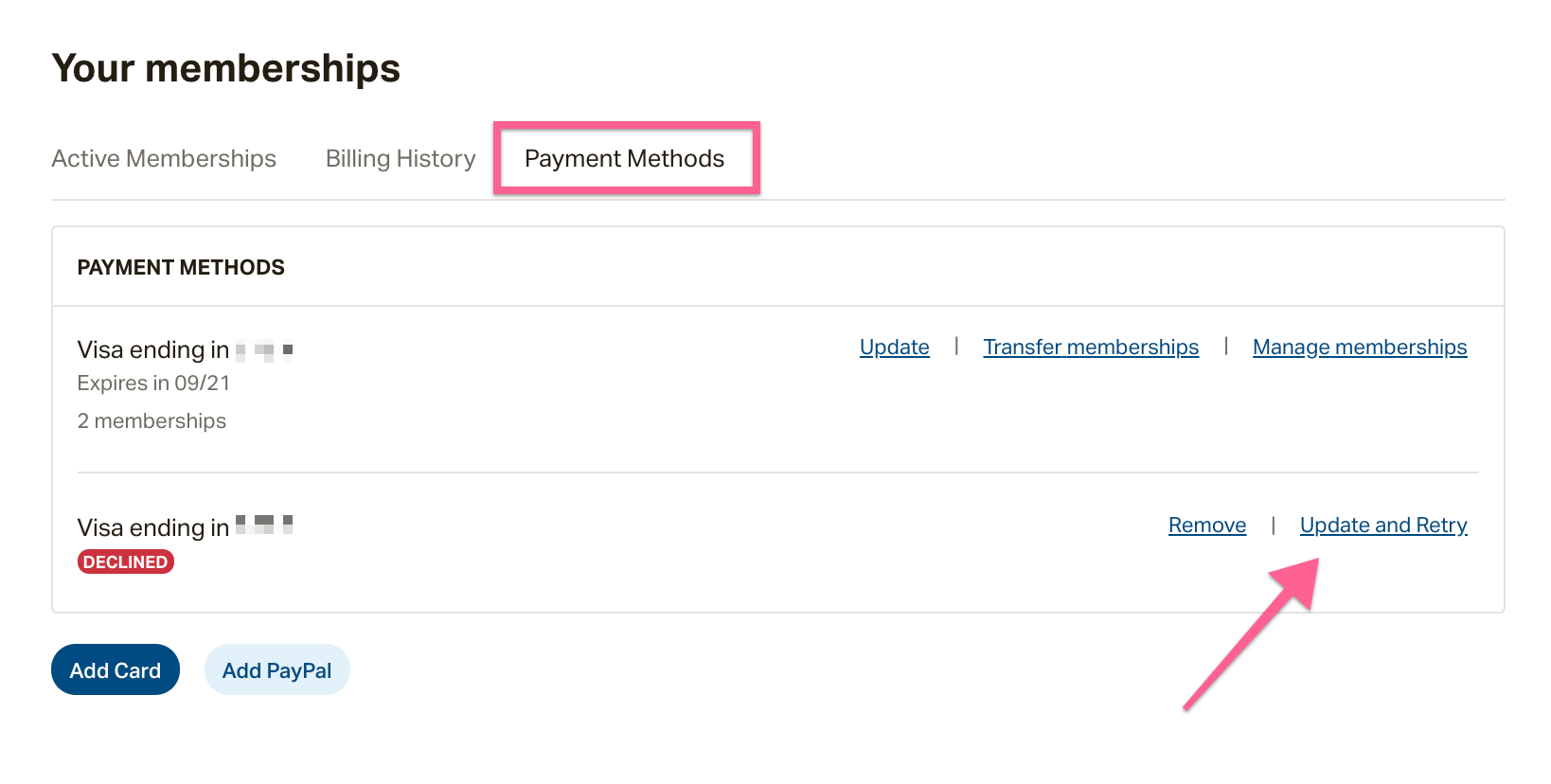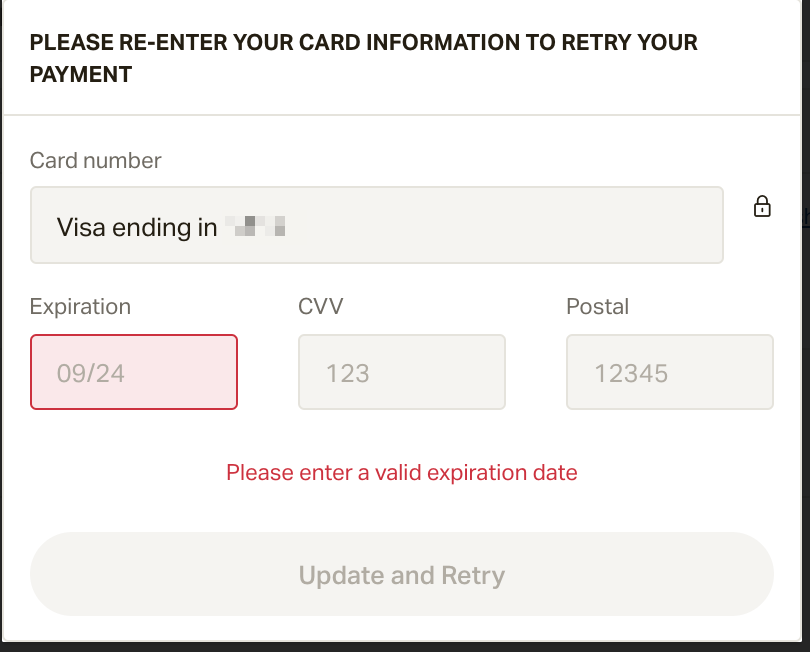 Re-enter credit card information with your new expiration date and confirm with the update or retry button. 
Step 1: Add your new credit card information using the add card button on your payment methods page.