When you become a patron to a creator, they'll often have different perks, or "benefits" they've crafted just for your Tier. This is their way of thanking you for being a part of their community.
My membership section
---
The My membership section of your creators' menubar is your go to place for benefits that are delivered directly on Patreon. It's where you can access things like your private RSS link and connect to Discord if your creator offers these benefits.
Accessing posts
---
---
---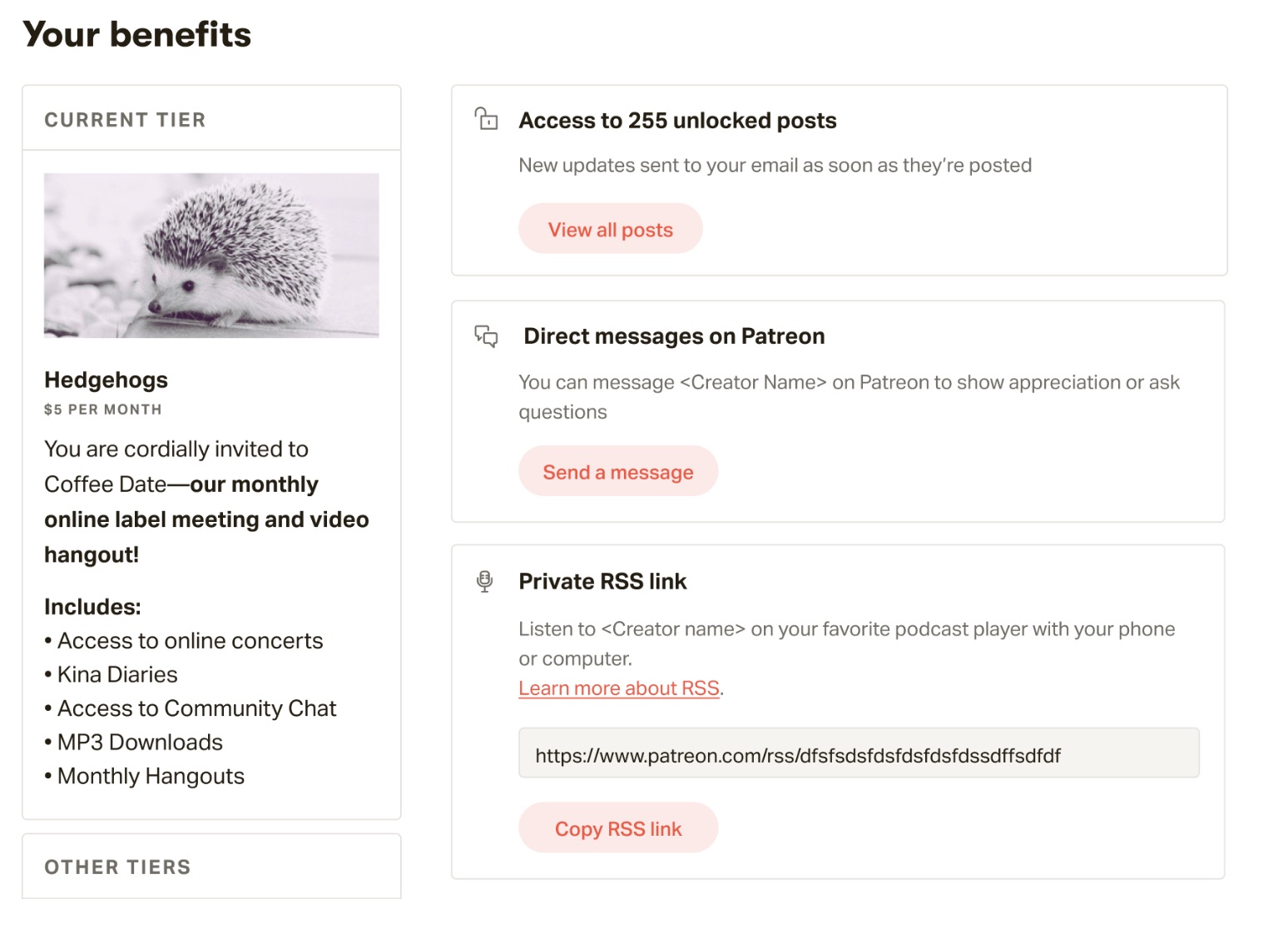 ---
We strongly believe in self-policing by patrons. The creators that make patrons happy receive support and the creators that do not will lose support.