In this article we will cover how to pin a patron only post to your post feed. We do not offer the ability to pin a public post at the moment. This will make the patron only post appear as the first post visible to your patrons when they land on your page.
---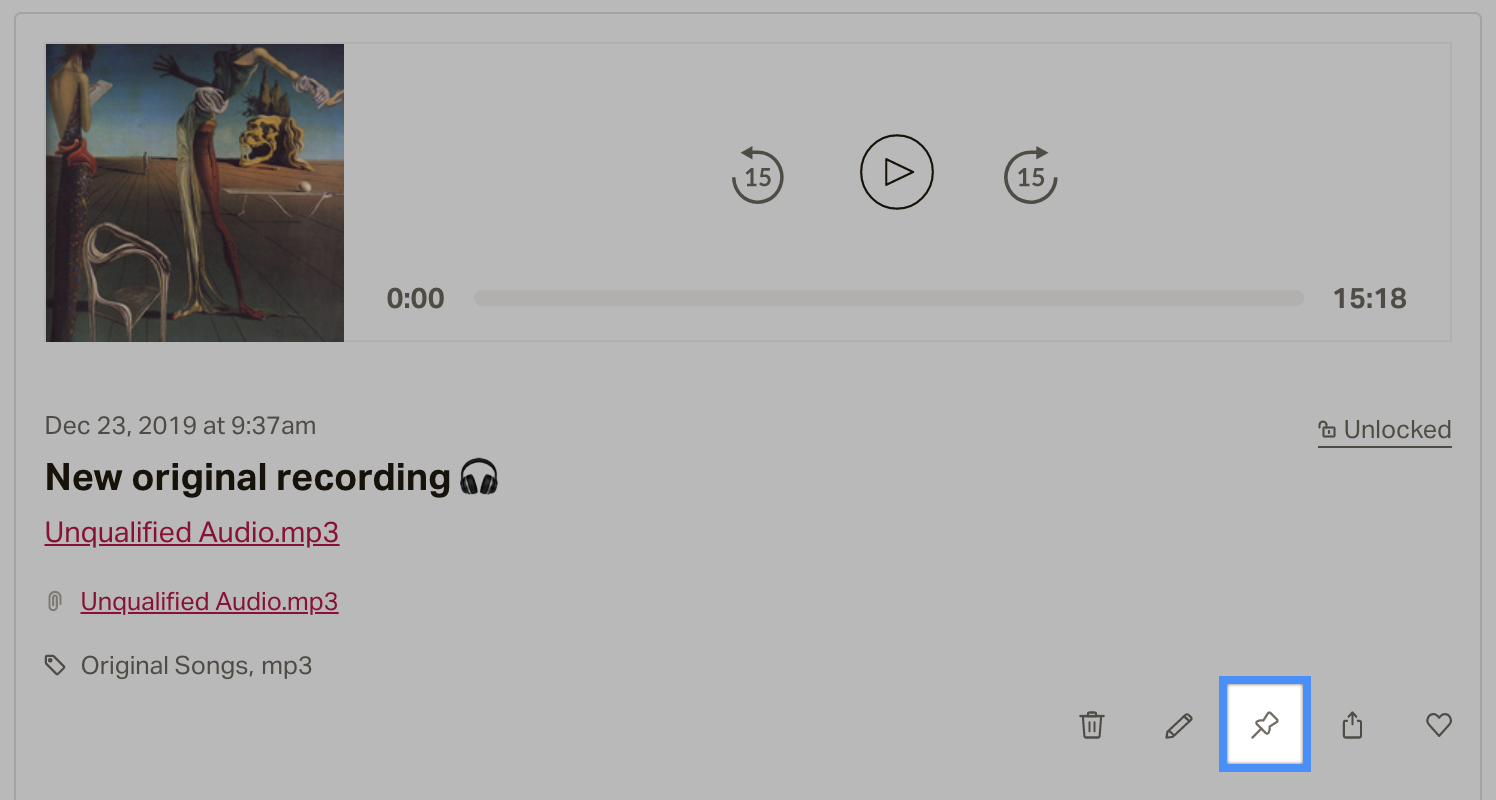 If you already have pinned post, you'll be prompted to confirm that you're swapping out your pinned post.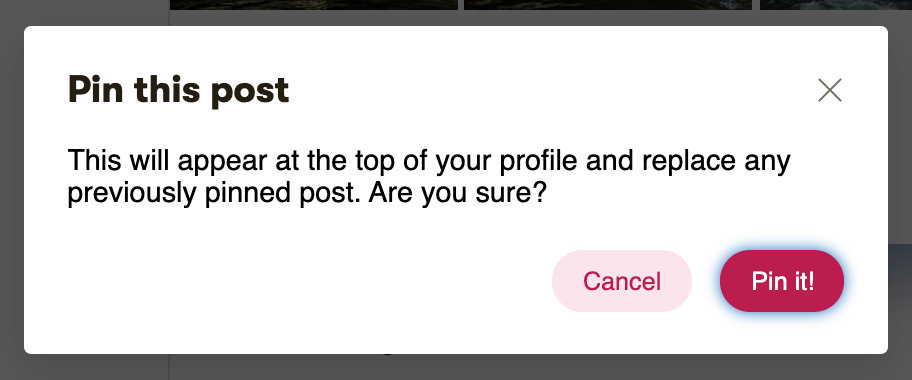 You'll know that your post is pinned when the pin icon turns red, and you see PINNED above your post.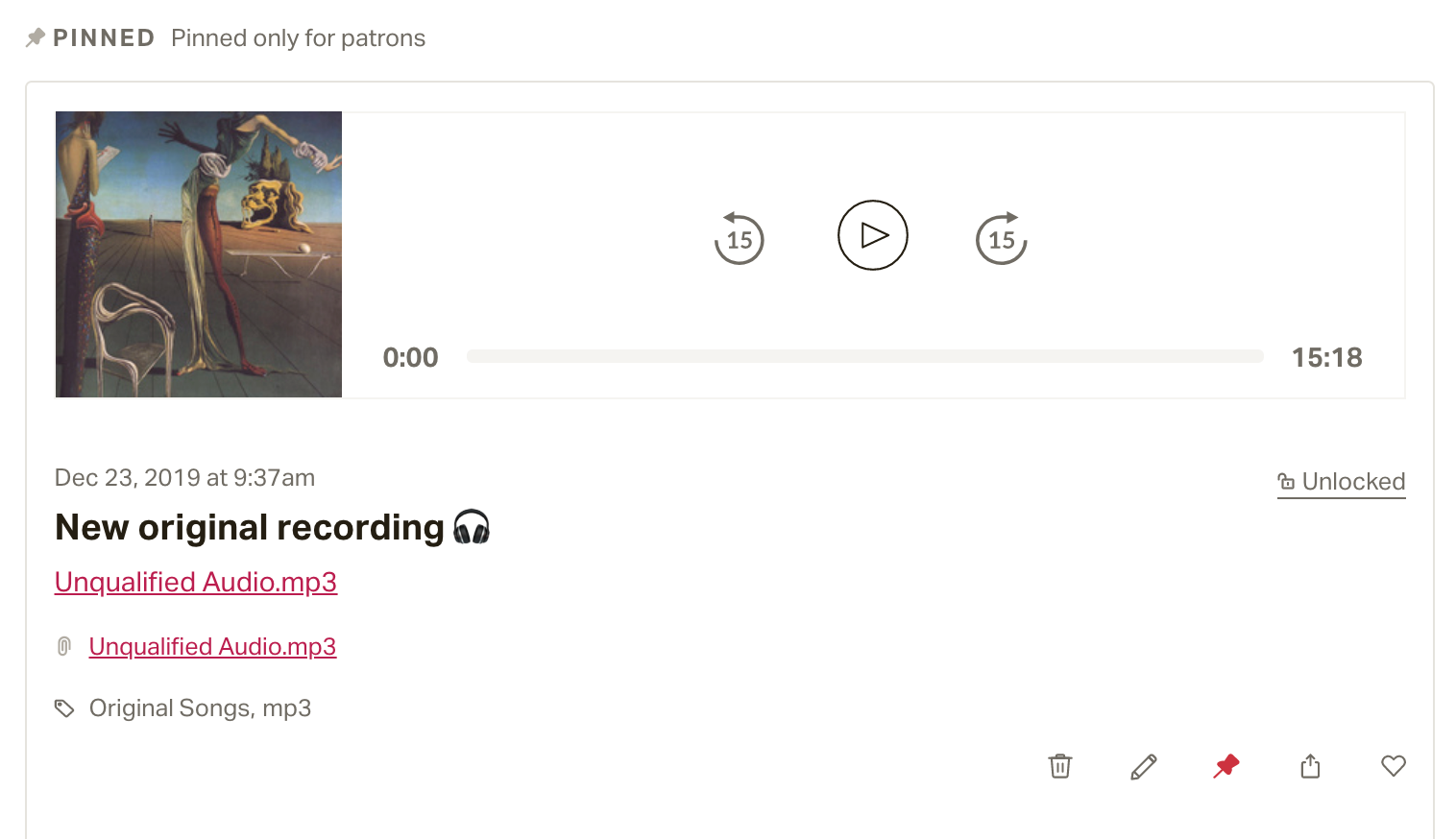 ---