Set the tone for your patrons' membership experience with custom Welcome notes for your tiers. Tiered Welcome Notes appear right after a patron confirms their membership details — it's an opportunity to deliver backlog benefits specific to their tier immediately after they join.

In this article, we'll walk through:
---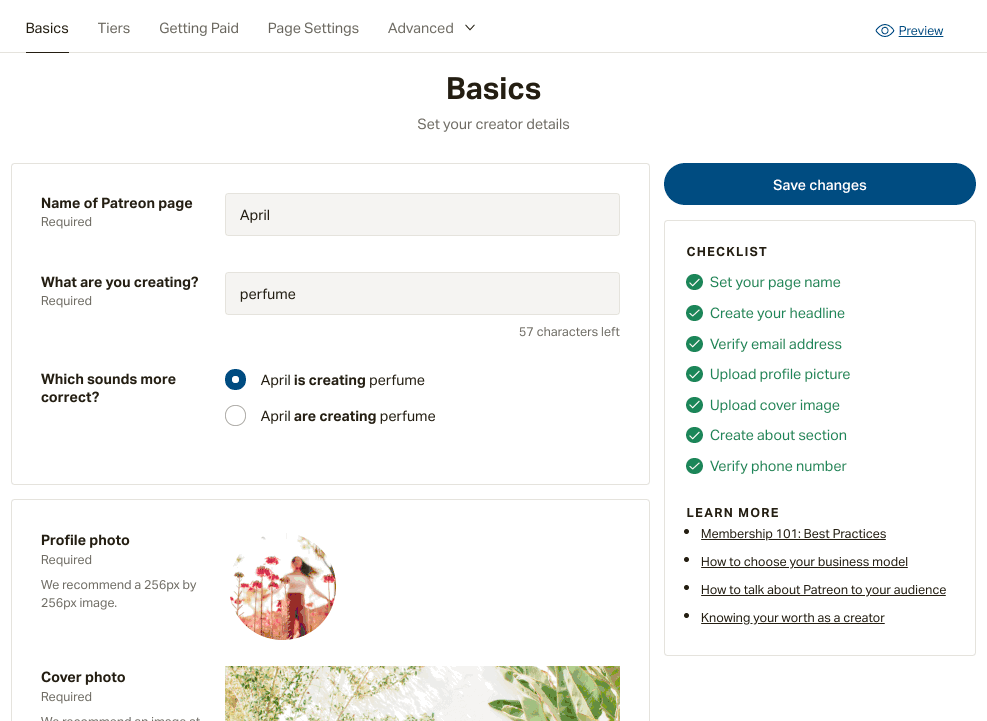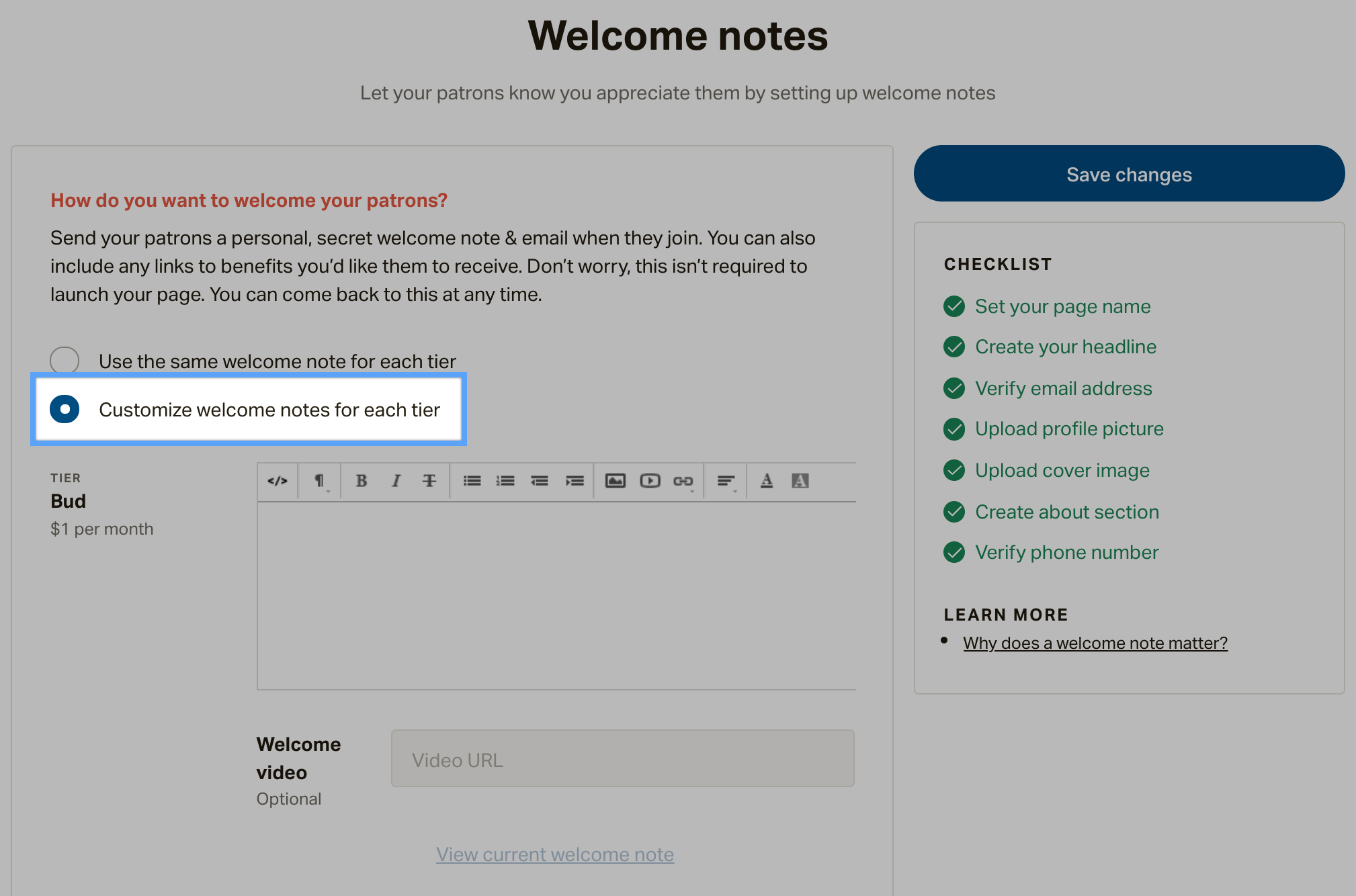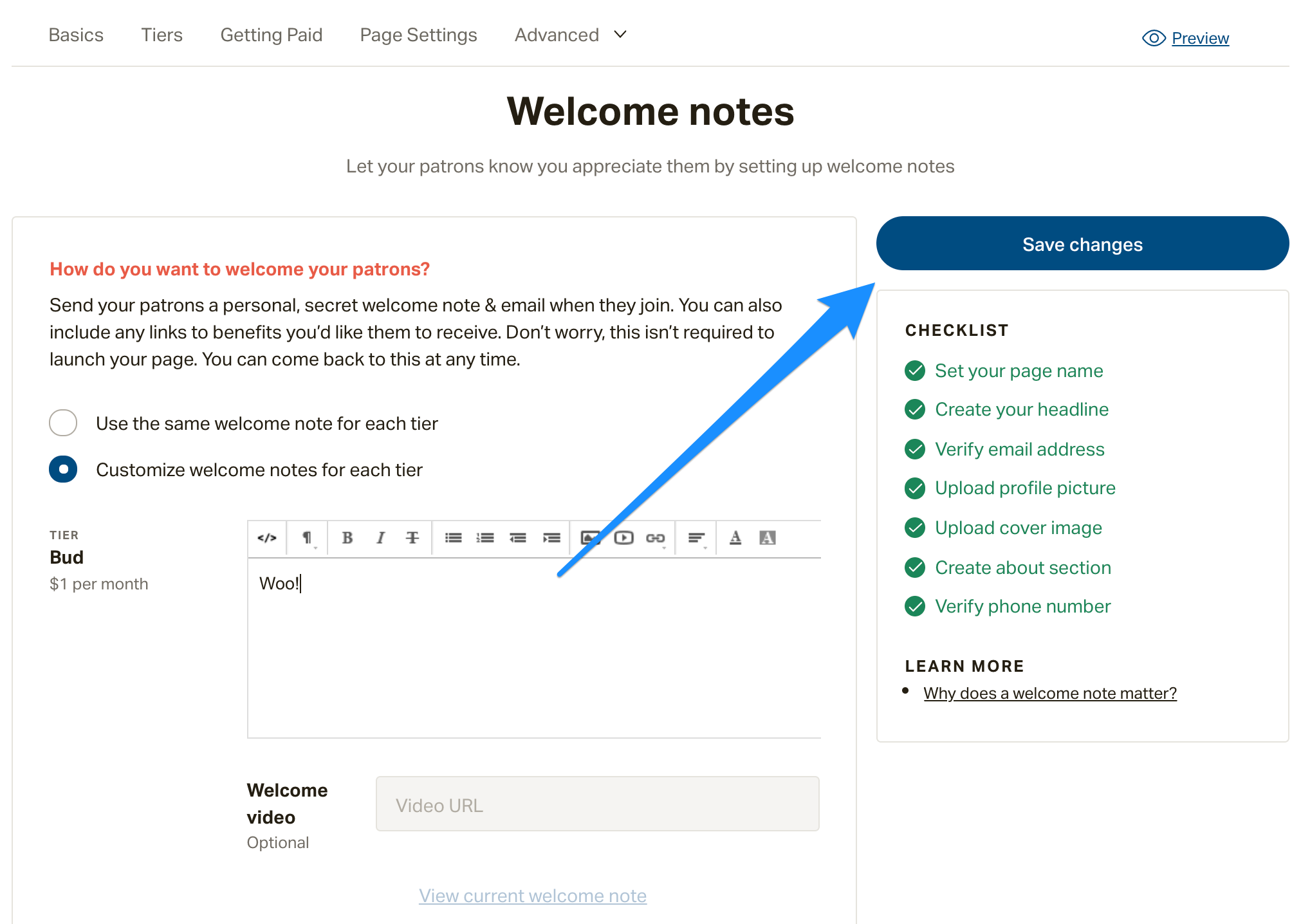 ---

Codes or passwords that unlock content on platforms outside of Patreon (recommended for charge up front creators)
---
A:
If you've created a welcome note, it will appear after patrons confirm their membership with you. If you've added a custom welcome video, it will appear above your special note (pictured below).