If one of your benefits is offering patrons early access to content before the rest of the world sees it, you can easily set this up within a post.
Click on the Post section of your page, and select New. Then make your post 
as you normally would.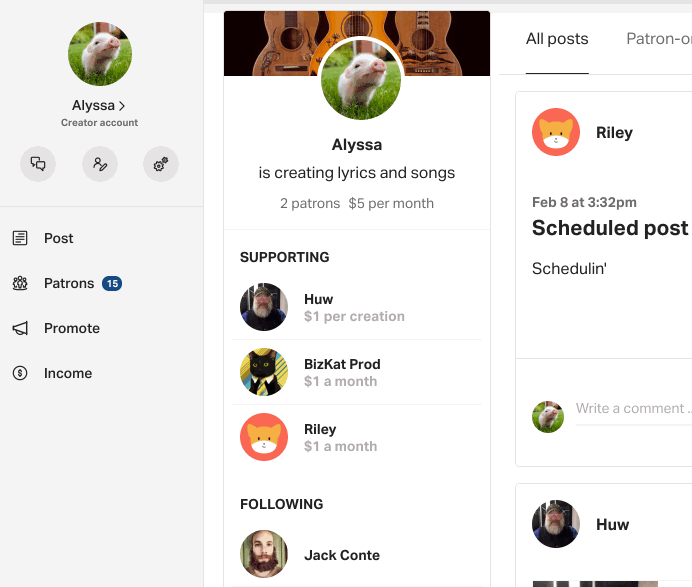 You'll be able to set up early access on
any
patro
n-
only
post
(either
"Patrons only," or for specific tiers)
. Once you select who can view the post, the early access box will appear.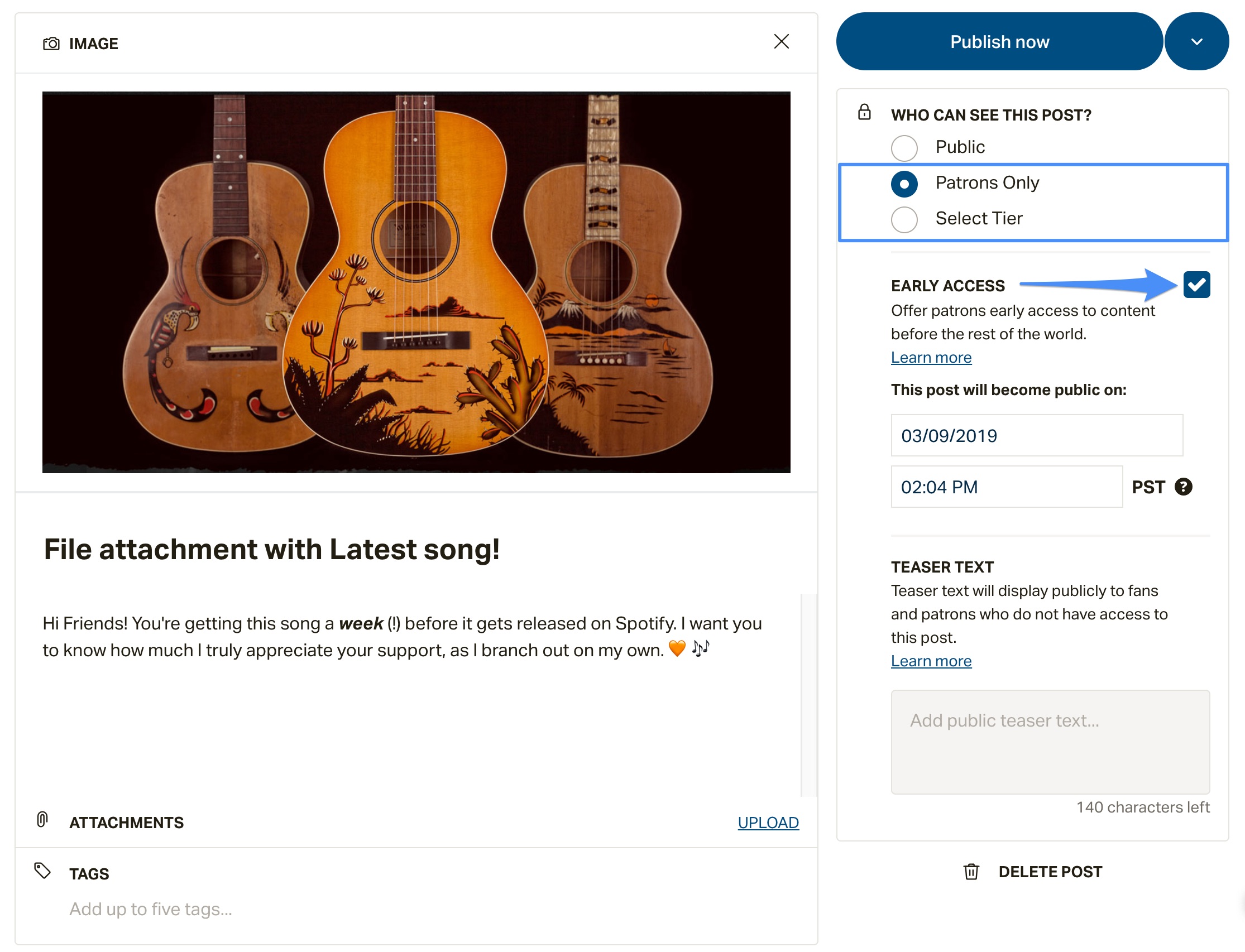 Check the early access box.
You'll be able to customize how many days the
post will be
patron
-
only until it is
automatically viewable by
the public!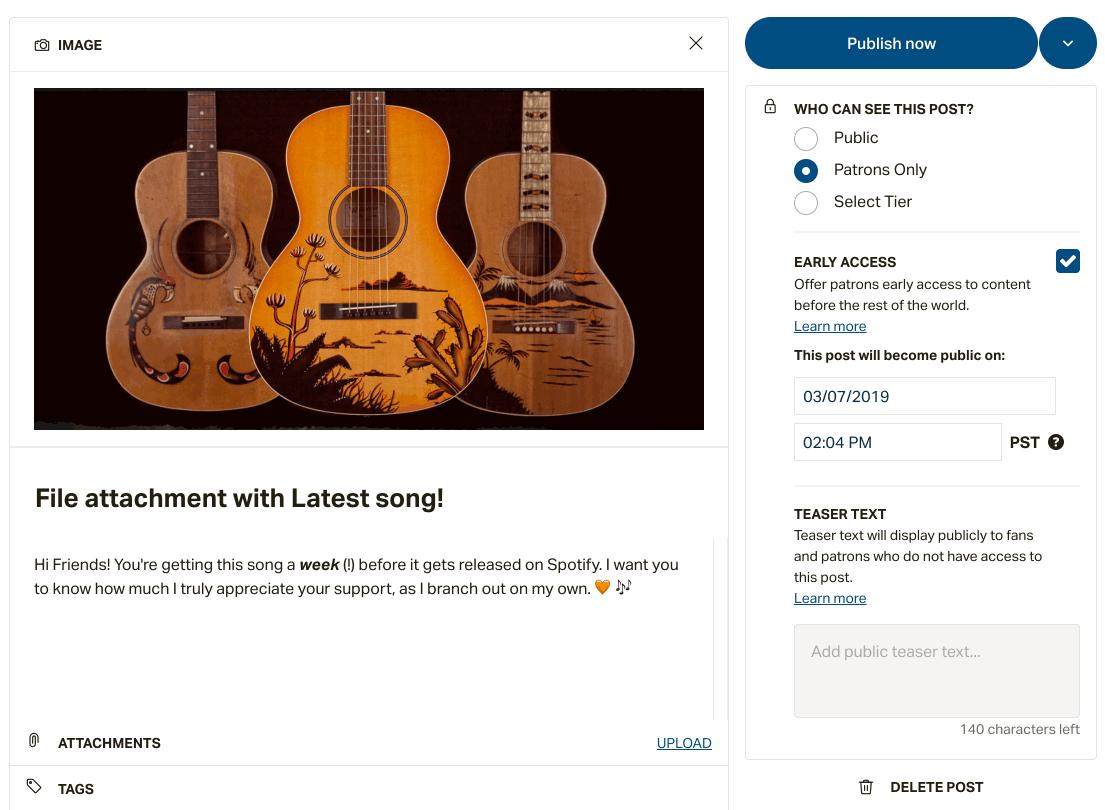 You can also add early access to
scheduled posts
. Select the arrow next to the publish button to choose whether you'd like to publish it now, save it as a draft, or schedule it.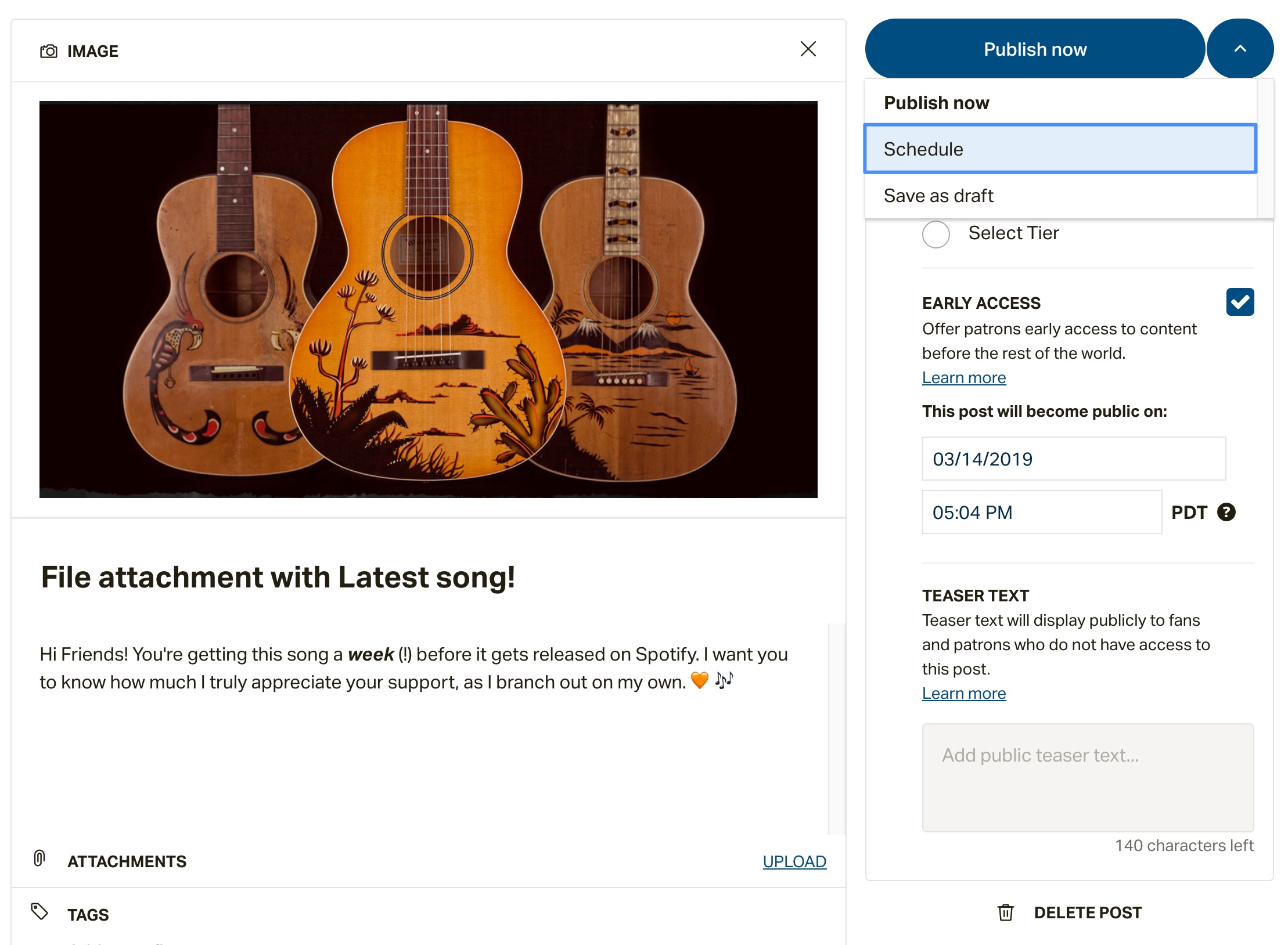 If you'd like to release an
early access post to the public early
, you can update the post by clicking edit. You can then make the post public.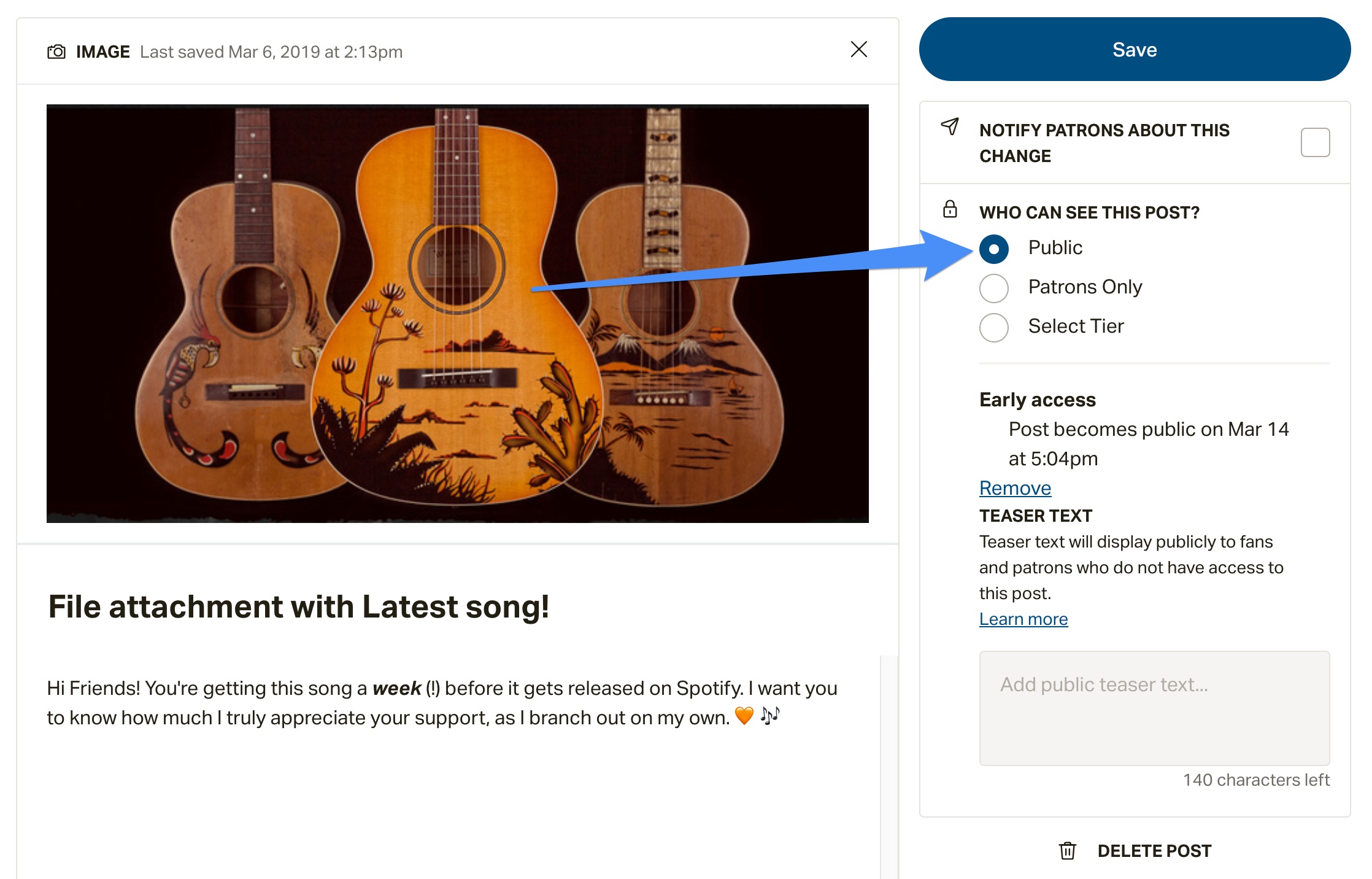 Once you make an early access post visible to the public, you won't be able to make the post early access again.
Once the post goes automatically public, all other patrons and followers will get an email notifying them they can view the post.