If you ever find that you're no longer receiving notifications from the Patreon app, you can double-check your notification settings by going to Account menu, then clicking on Settings menu, then selecting Notification settings.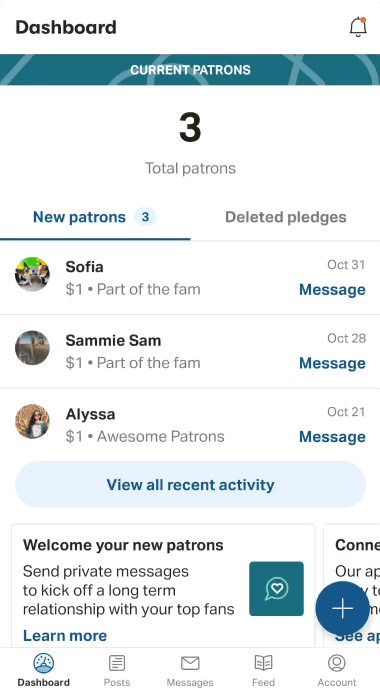 If you select Notification settings, you'll be brought to a page that lists all of your options. Make sure you have your preferences selected here: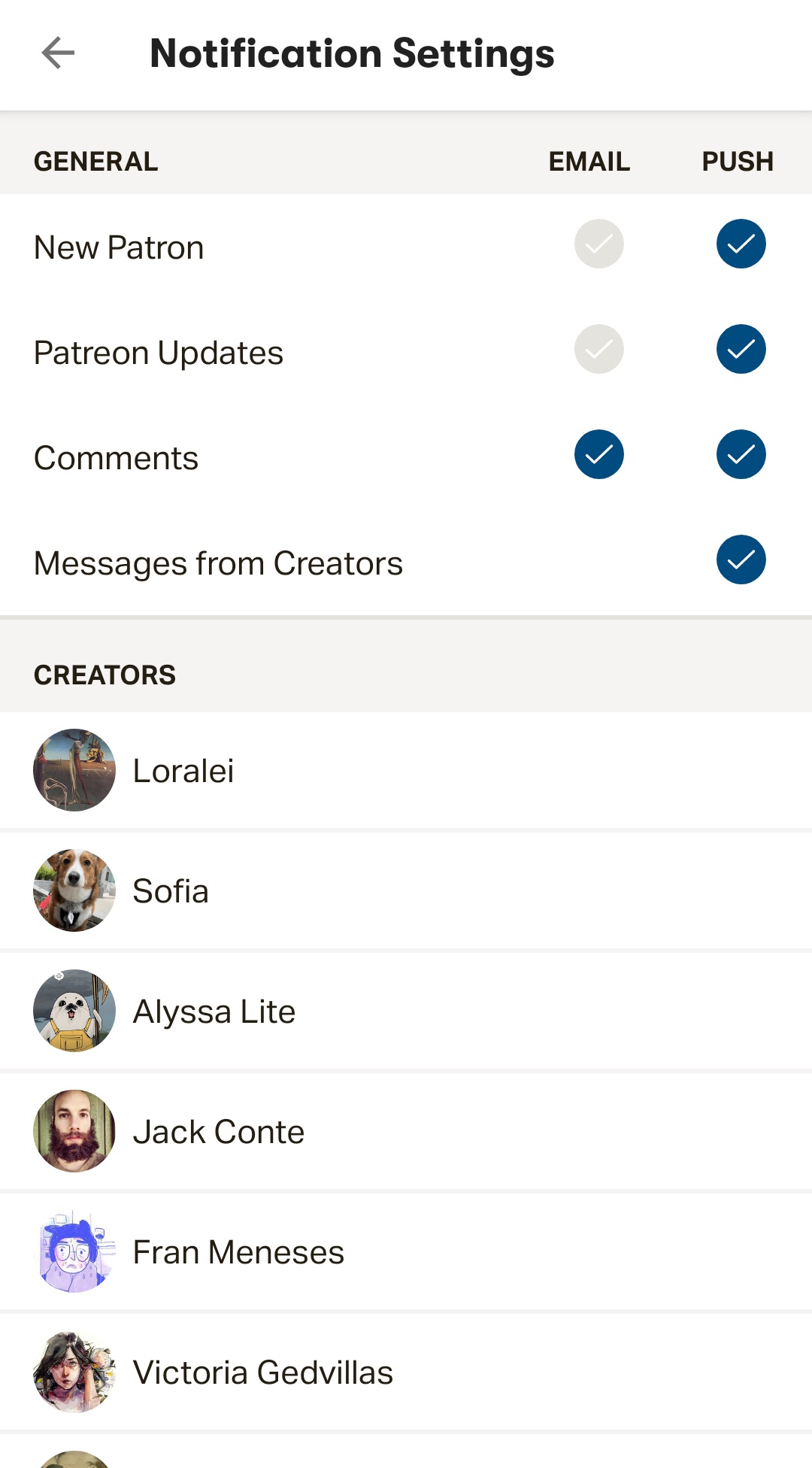 If you already have your preferred options selected on this page, sometimes disabling and re-enabling these options helps kick things back into gear.

You'll also want to check and make sure you allow notifications from Patreon in your device's notification settings. In your phone's Settings app, if you go to Notifications menu> Patreon, make sure you have

"

Allow Notifications" toggled on (iOS pictured below).