To pay out:
Log in and click the Income button from the left creator menu.
Click on "Payouts" below the Income menu.
Click the "Withdraw balance" button. If this button is grayed out and your current account balance is $0, please check your Relationship Manager to review patrons' membership history – depending on your chosen billing method, patron might not have been charged yet.

Learn more about our three billing options for creators in this article: Billing my patrons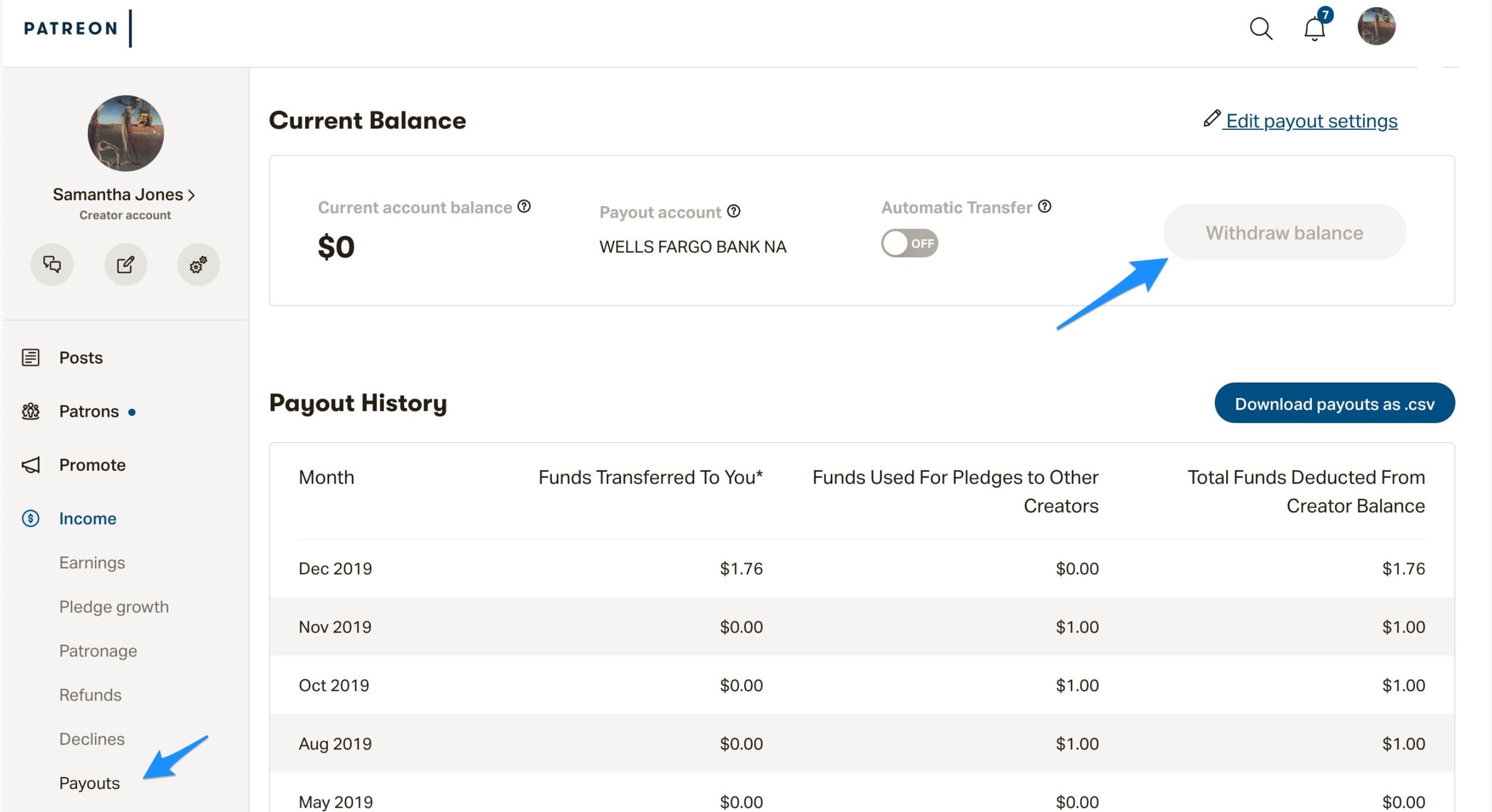 "Withdraw balance"