Patreon processes payments on the 1st of every month. To
transfer
your balance, head to the income section
. Please note: you can only pay out once every 24 hours. If you have automatic payouts turned on, this will also be included in the 24-hour timeframe.
Here's a visual walkthrough for transferring your balance:
Head to the income section
, then click
payout balance
a
nd you can choose the option that works best for you.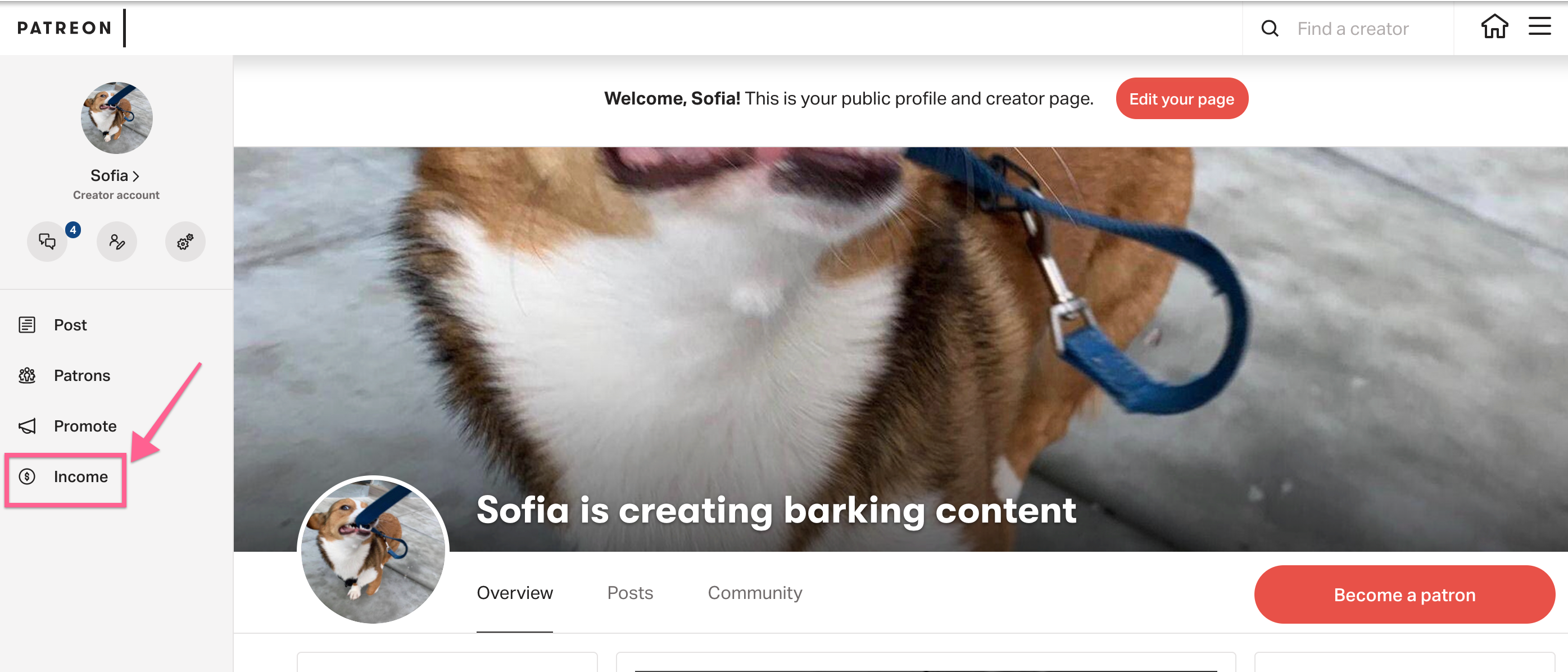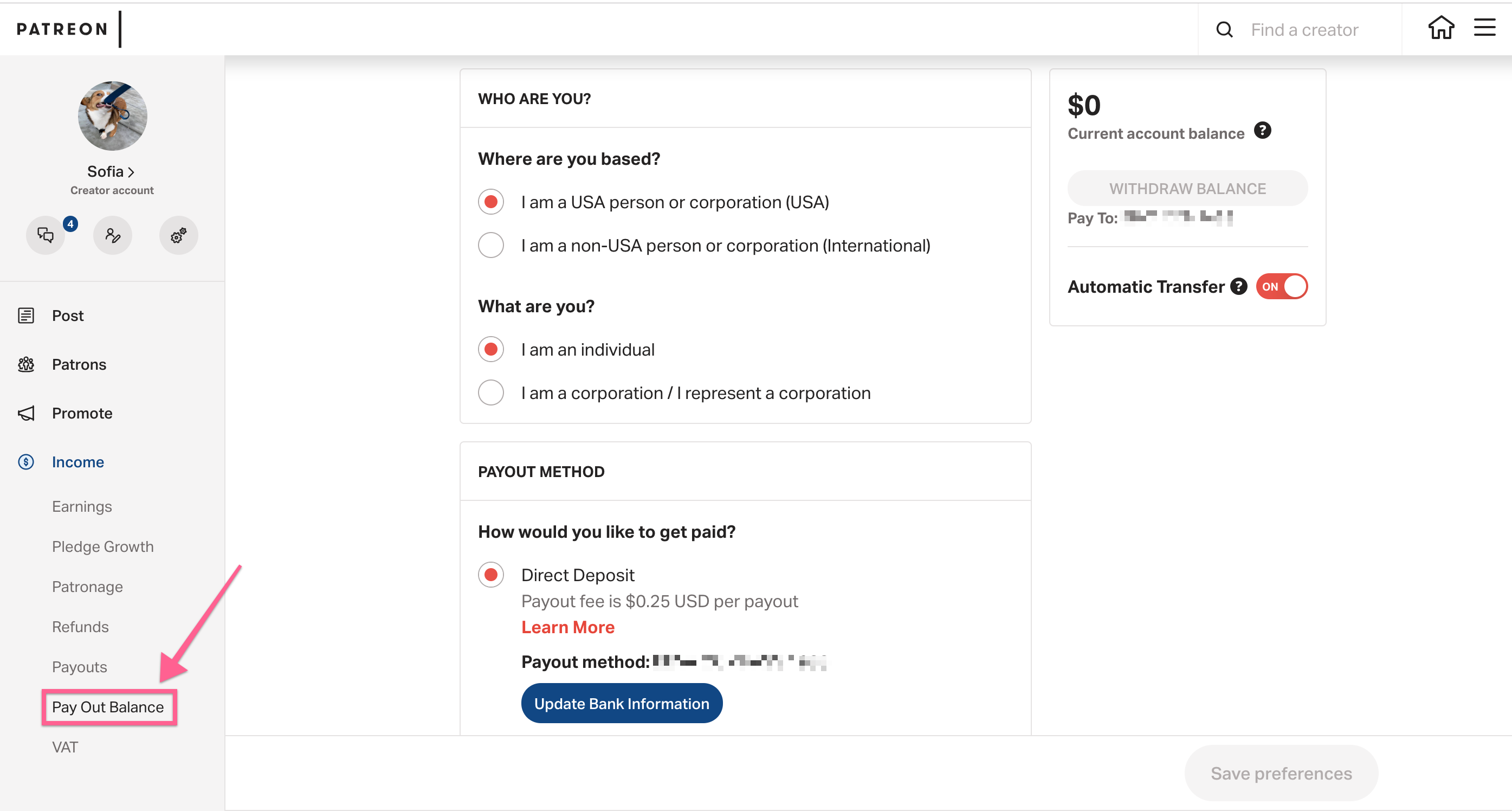 If you'd like to have your
transfers automatically
sent to the payment method you supplied, check the
"
enable automatic monthly transfers
" box and click the orange "save preferences" button at the bottom of your page. Enabling this will send the money in your account balance to your bank account on the
5th of the month
.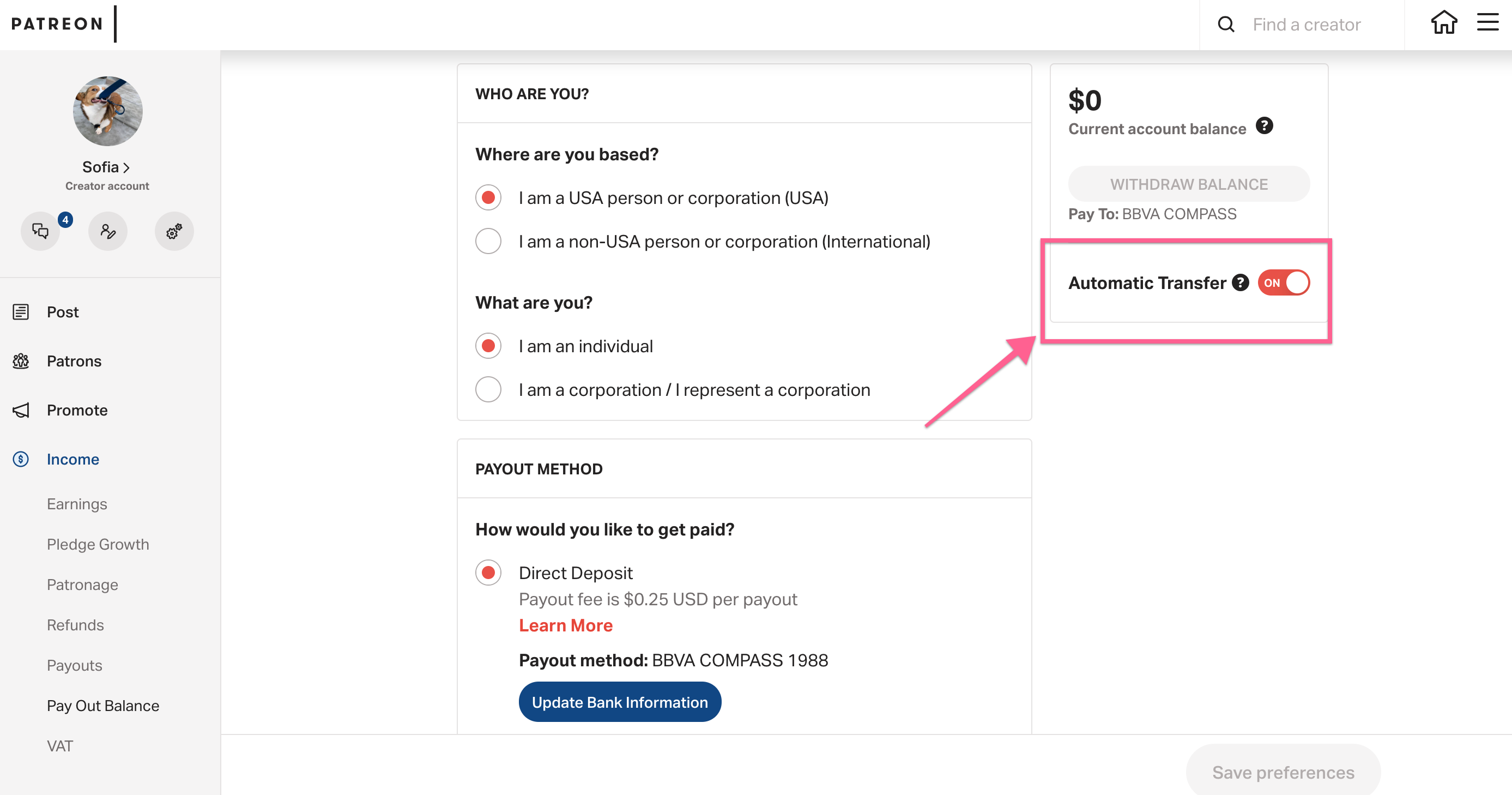 If you'd like to manually
transfer
your account balance, you can do this at from your
payout preferences
page as well. Just hit t
he
orange
"
transfer balance"
button
under your current account balance,
y
ou'll see that in your
bank account in an average of
1 - 5
business days, depending on your payout method of choice.

You can manually pay out your balance once every 24 hours. That being said, you can also pay out as many times during the month as you would need.