Disabling your account is not a replacement for deleting your membership, or any pending payments on your account. If you would like to delete your membership to avoid further charges, click here.
We understand that you might not want to use Patreon anymore- but would really appreciate it if you could take the time to give us feedback on why you no longer want to be on Patreon. 
If you are a creator and no longer wish to charge your patrons, you can switch your account to "patron only" - which will let you keep your account. If you are a patron, you can delete any active pledges you have by deleting any active pledges. If you want to go one step further you can delete the payment method on file. You can also unsubscribe from our emails by managing your email settings on this page. For good measure, you can set your account as private. This will avoid it popping up in search while you are no longer using the site.

Disabling is a permanent process. If you simply wish to stop taking payments for your creator page, you can revert your page to patron only. Click HERE to learn how to do this. 
If you'd like to disable your Patreon account completely, follow these steps:
Step 2: Scroll to the bottom of the web page and select disable my account.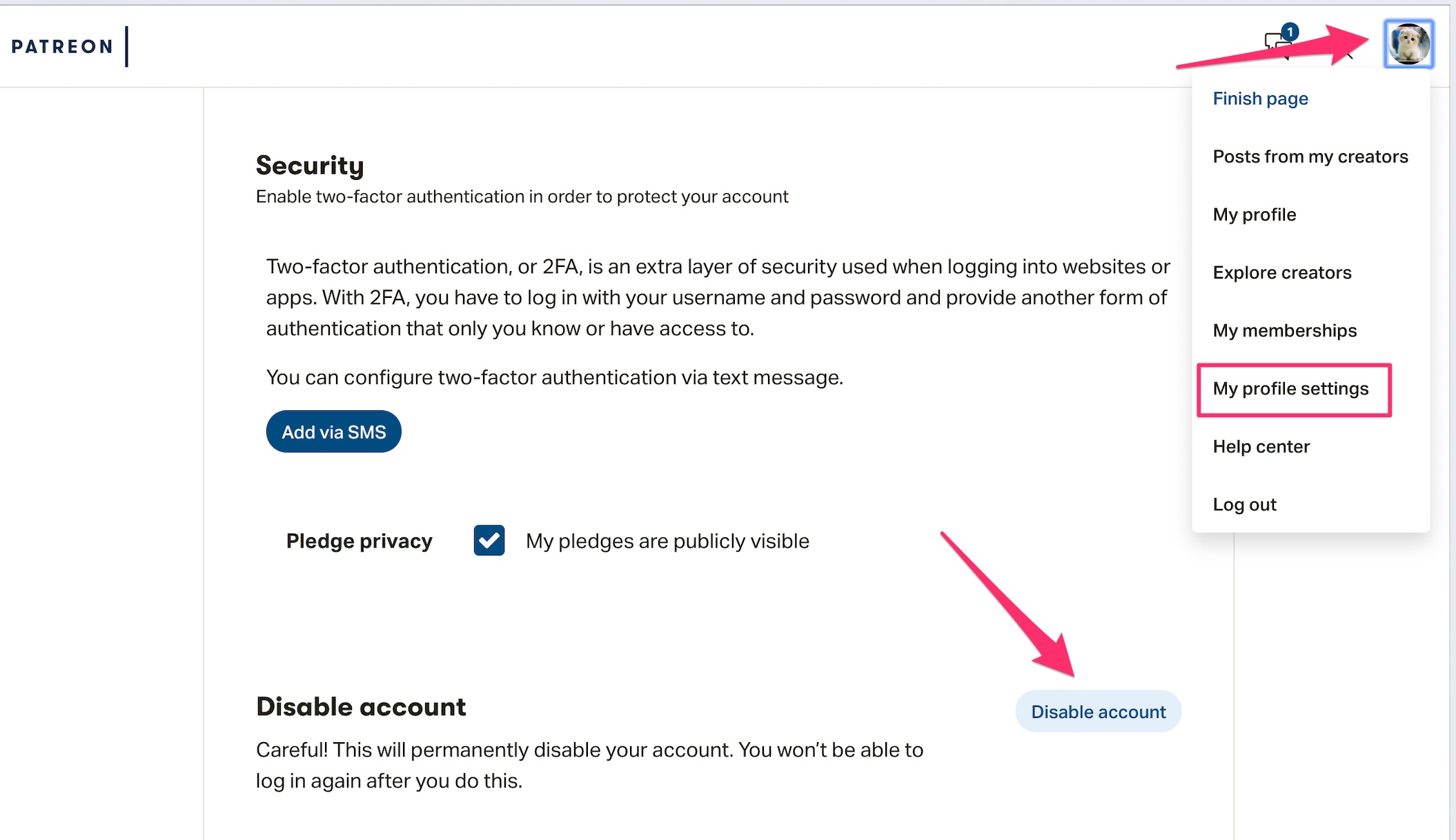 Disabling will remove your creator profile from the site, remove any active pledges and delete any profile photos or thumbnails you've uploaded to the site. For legal and accounting reasons we are unable to delete all account information--for specifics you can view our Privacy Policy.