This article is for disabling your account. If you'd like to delete your data, please visit our Privacy Hub and select Take Control.
Disabling your account is not a replacement for deleting your membership, or any pending payments on your account. If you would like to delete your membership to avoid further charges, click here.
If you simply want to unsubscribe from notification emails, you can do so on this page. If you want to keep your account, but don't want to appear is search, you can mark your account as private.


Disabling my Patreon account
Important:
Step 1: Head to My profile settings > My user settings by clicking on the icon in the upper right corner.
If you used your Facebook, or Google account to create your Patreon account, you'll need to first create a password in the designated fields at the top of the page.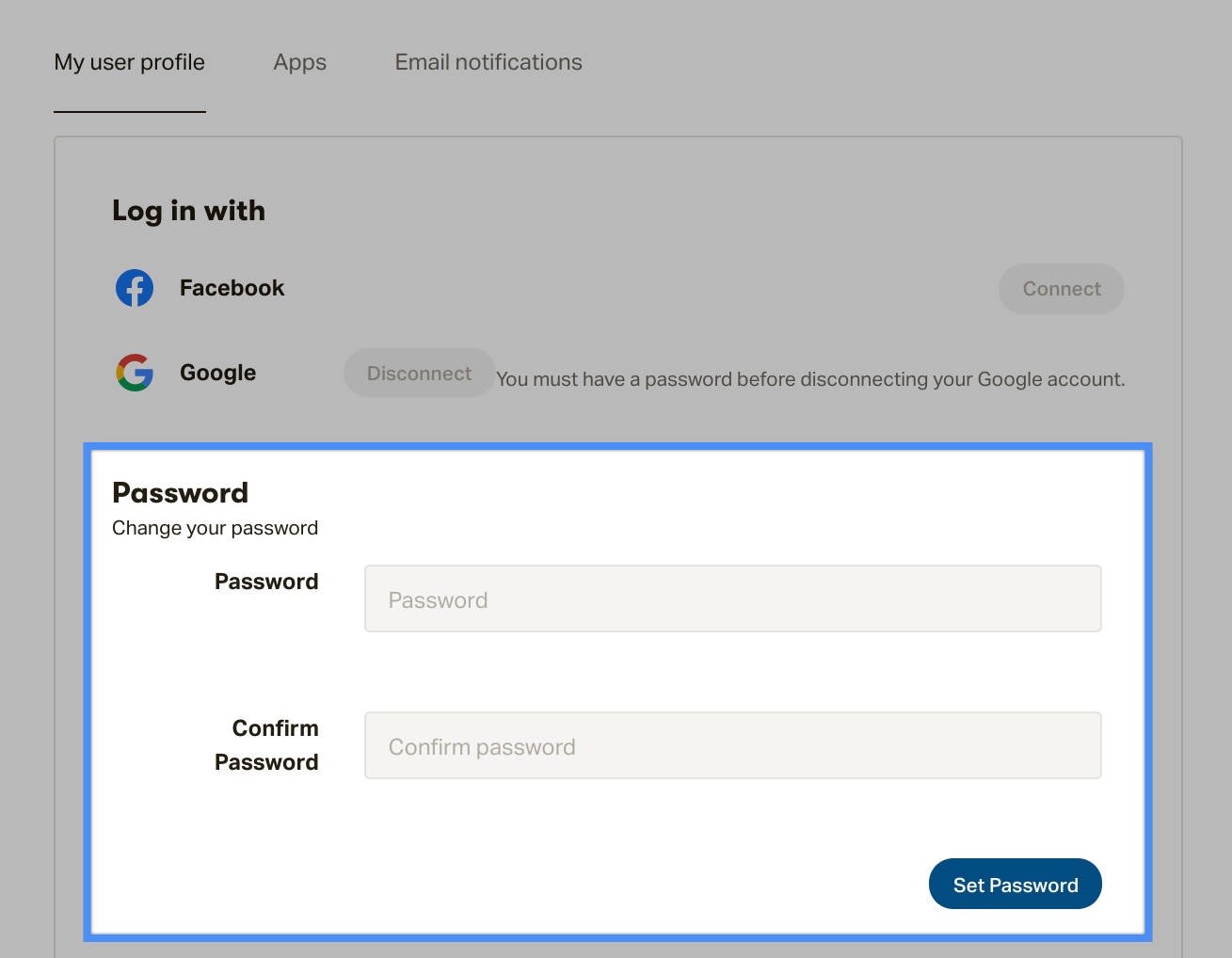 Step 3: Scroll to the bottom of the web page and select disable my account.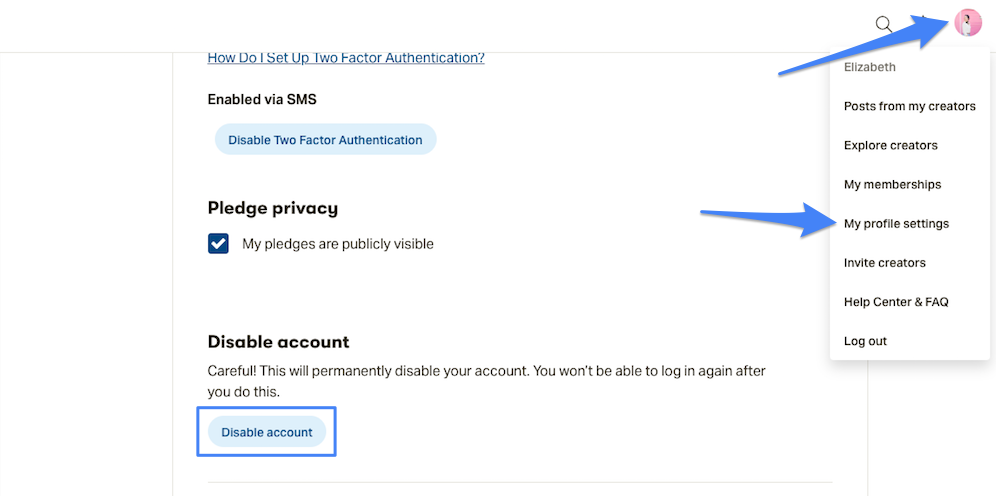 Step 4: You'll be required to enter your Patreon password to confirm your disable request. Follow the prompts to confirm your disable request.
Note: If you don't yet have a password, you'll need to log in to your Patreon account and head to your Profile settings page, where you can create a password.