We understand that the editing process is never truly finished. There are a couple of ways that you can edit, or delete posts from your page if you're having second thoughts.


Edit from your Published posts list
---
You can navigate to the posts button on the left-hand side of the page. From there, you can go to Published page of your Post section to find all of your published posts in one place and choose which one you want to edit.
Find the post you'd like to make edits to, or want to delete.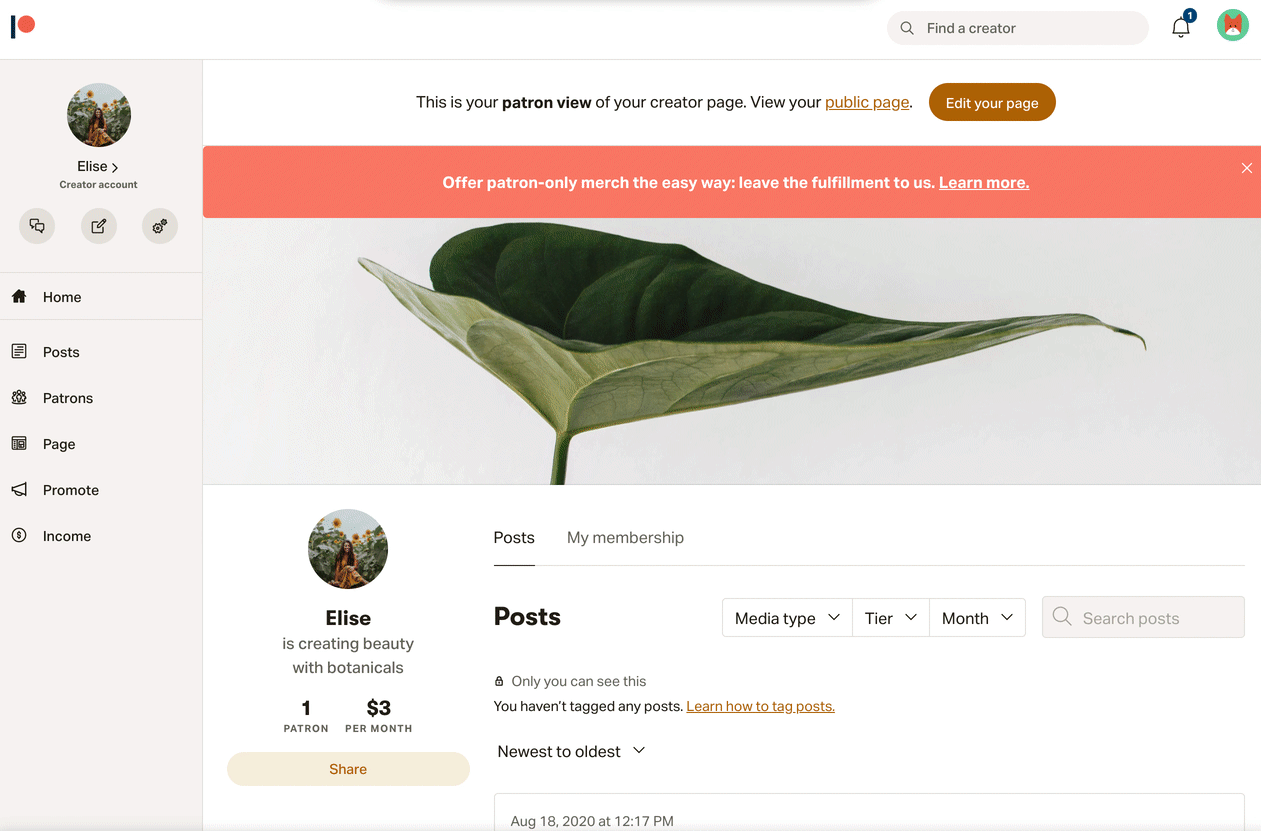 ---
You can also click the edit post link at the bottom of any post on your creator page.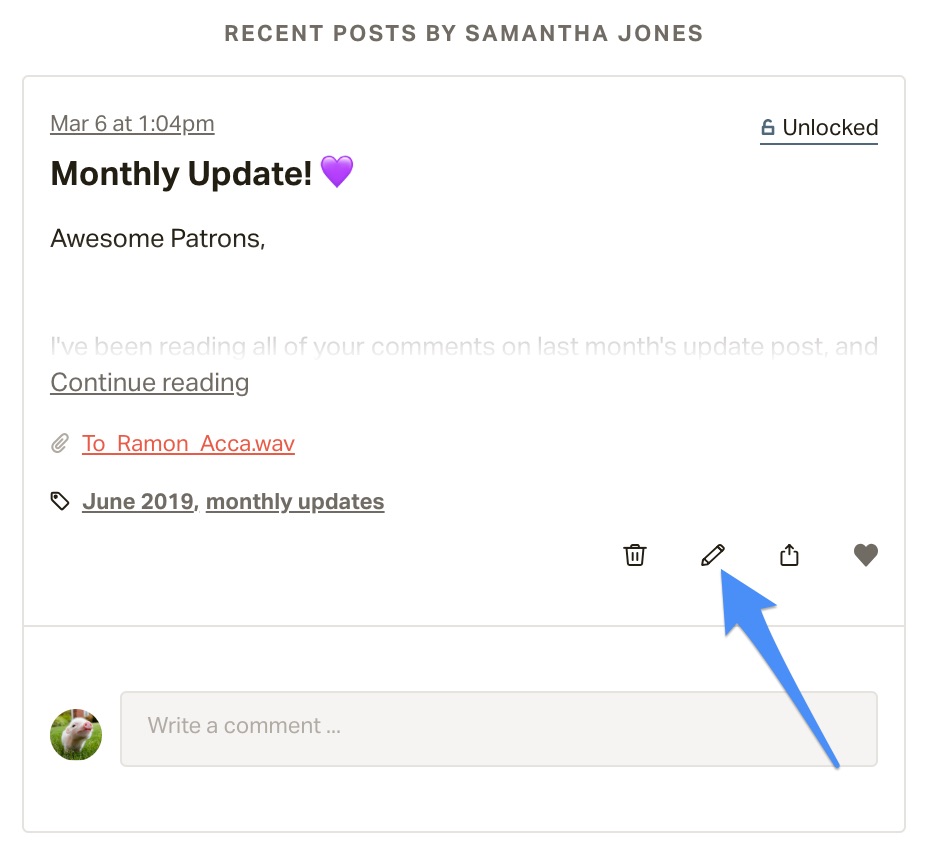 You'll be able to edit/delete your posts from there.


Are you a per creation creator?
Per creation creators: If you've selected to charge patrons for a post, and delete that post within the same month, any pending bills for patrons will be deleted. This means any patrons with pending bill(s) for a paid post will not be charged if you delete your post within the same month it was created.

Additionally, if you've published a post as unpaid, you cannot edit the post to retroactively bill patrons. If you forgot to select the option to charge patrons, we recommend deleting the post, and creating a fresh post – don't forget to select to charge patrons.