Patreon should be a safe space for all creators to share their work. That said, if you notice a patron constantly changing their pledge or spamming your posts, blocking will help!
A blocked patron can:
view any public posts on your creator page
A blocked patron cannot:
pledge to your creator page
message you directly
access any patron-only post
comment on any creator or patron posts on your page
You can block a patron directly from your patron manager or from the patron's Patreon profile.
As soon as a patron is blocked, they are immediately removed from your relationship manager and sent an email notification of removal. If you are blocking someone whom YOU are a patron to, your membership to them will be removed.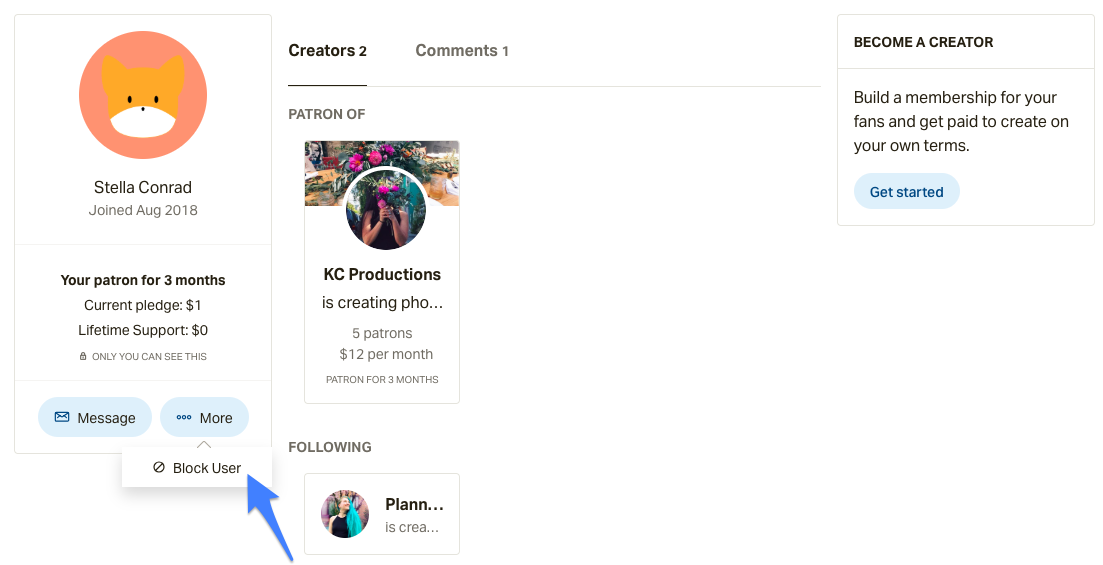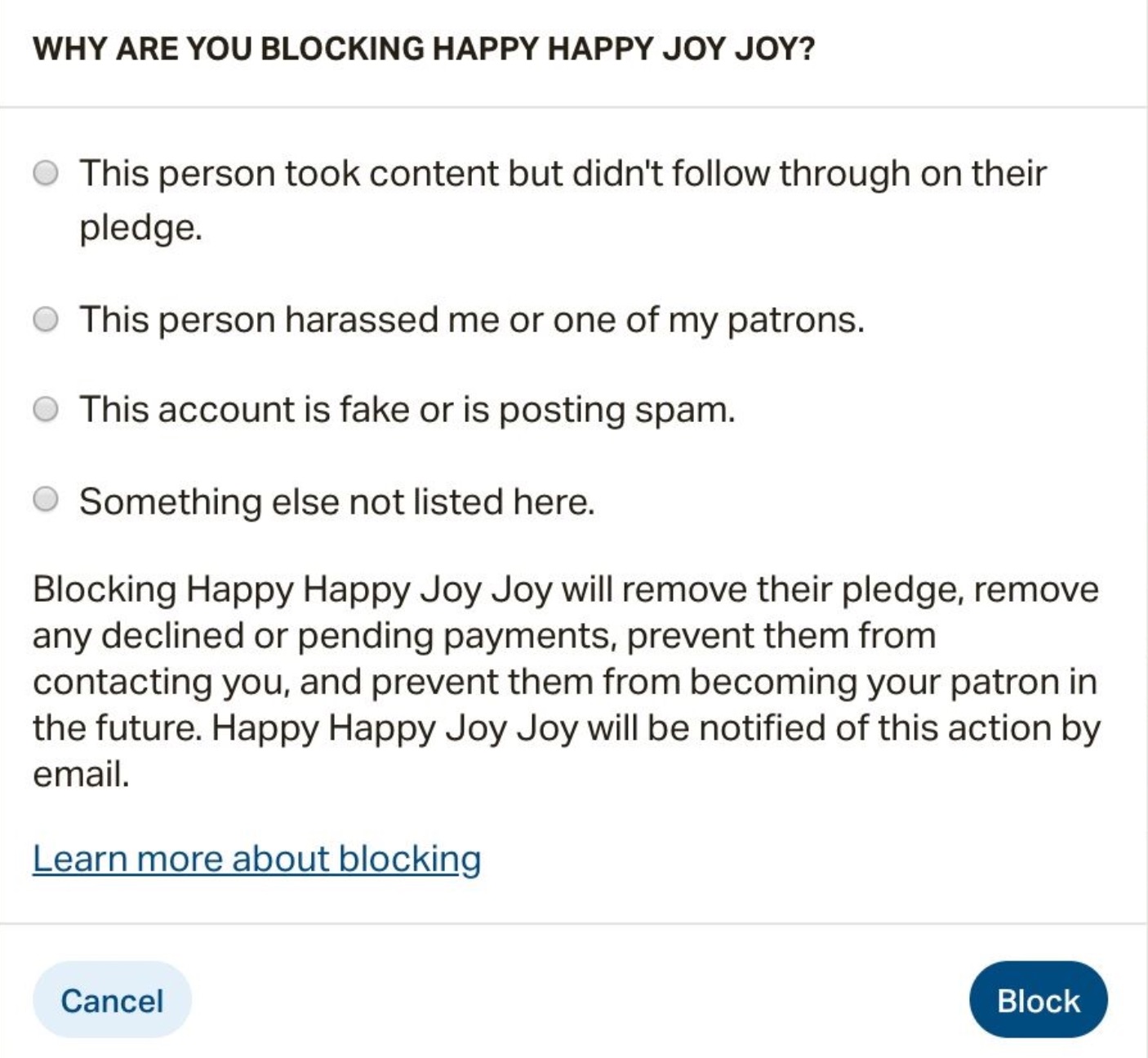 A blocked patron cannot become a patron to you again unless you unblock them. To unblock a user, visit the blocked patron tab from your settings.
Here, you'll find a complete list of blocked patrons, along with the date you blocked them, and any supplied reasons.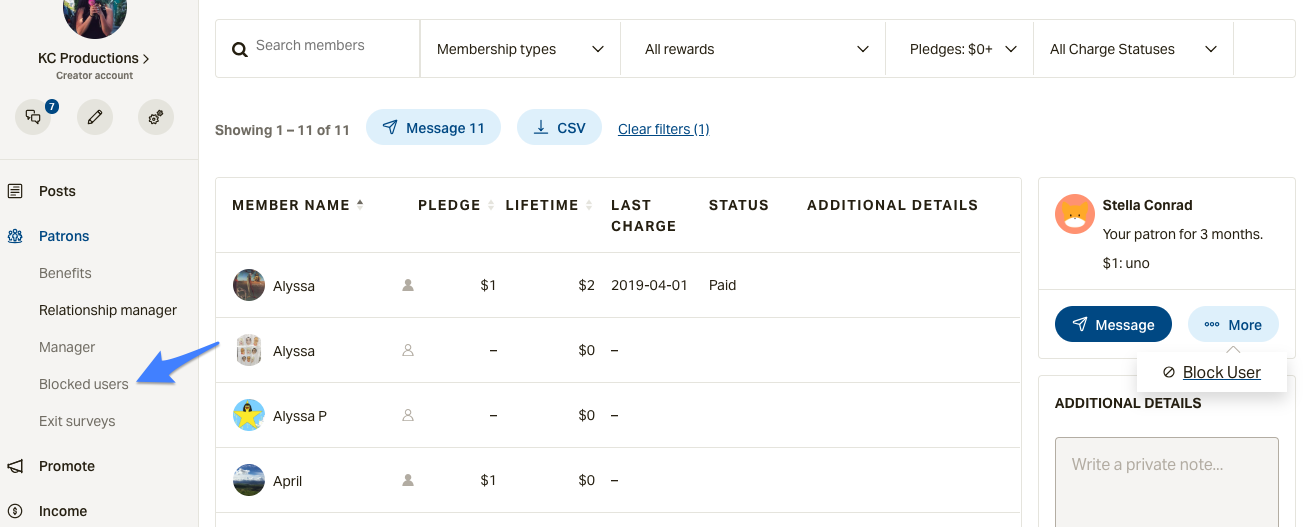 You'll also be able to view your blocked patrons from your relationship manager.
Select the patron icon from the menu on the lefthand side. Navigate to your relationship manager.
Then, select active patrons to expand this menu. You'll see a blocked users view here!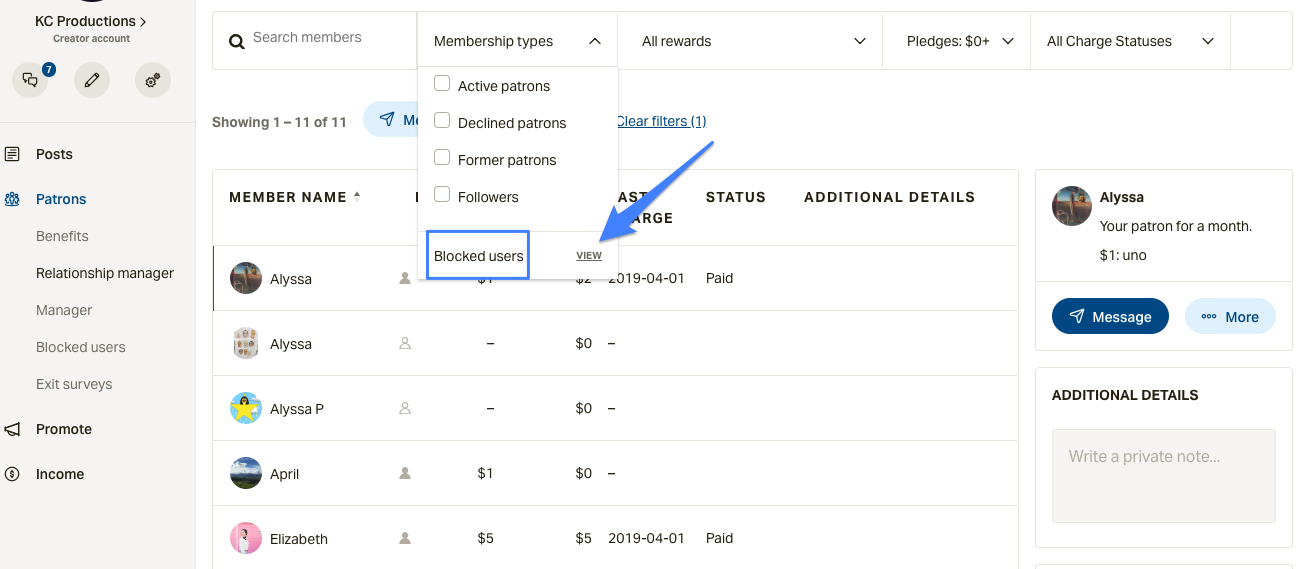 (If you are a patron and see that a patron or creator is acting against community guidelines, please visit this article to learn how to report them.)