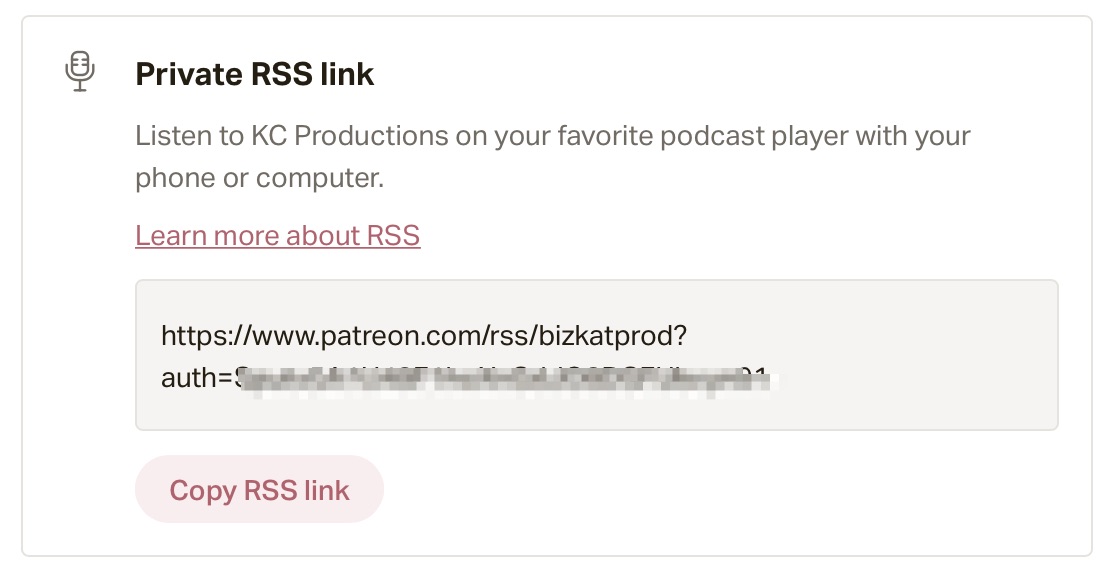 Click the "Copy link" button to copy the link to your clipboard, and paste it into your podcast app or RSS app of choice! You can now easily listen to your favorite creator's podcasts on the go!

Data fees from your phone company may apply when you download podcasts. Many podcast apps have settings to limit the number of downloads per show; for example, downloading only only the three newest episodes rather than all new episodes. Also you may be able to set your app to download only over WiFi rather than using your phone's data connection. Please check with the settings on your phone and the app you use for more information.

Note: Only audio posts that your creator has uploaded will populate in your private RSS feed. Video, and text posts will not appear in your feed. Additionally, audio link posts (like Soundcloud), will not appear in your RSS feed. Fear not, you can still access these posts by logging in on desktop, or on the app.



---
Follow the steps below to quickly subscribe to your creator's RSS feed: