If you deliver audio posts to your patrons as a benefit, you can choose to display a download link of your audio files with each post or remove this link for your audio posts.
To choose your settings, head over to your page editor and select Advanced and then Posts from the top menu.
Find the Audio Settings section and set your preferred option. If you would like to provide your patrons with a downloadable link, click the check box. To keep the links hidden, simply leave the box unchecked.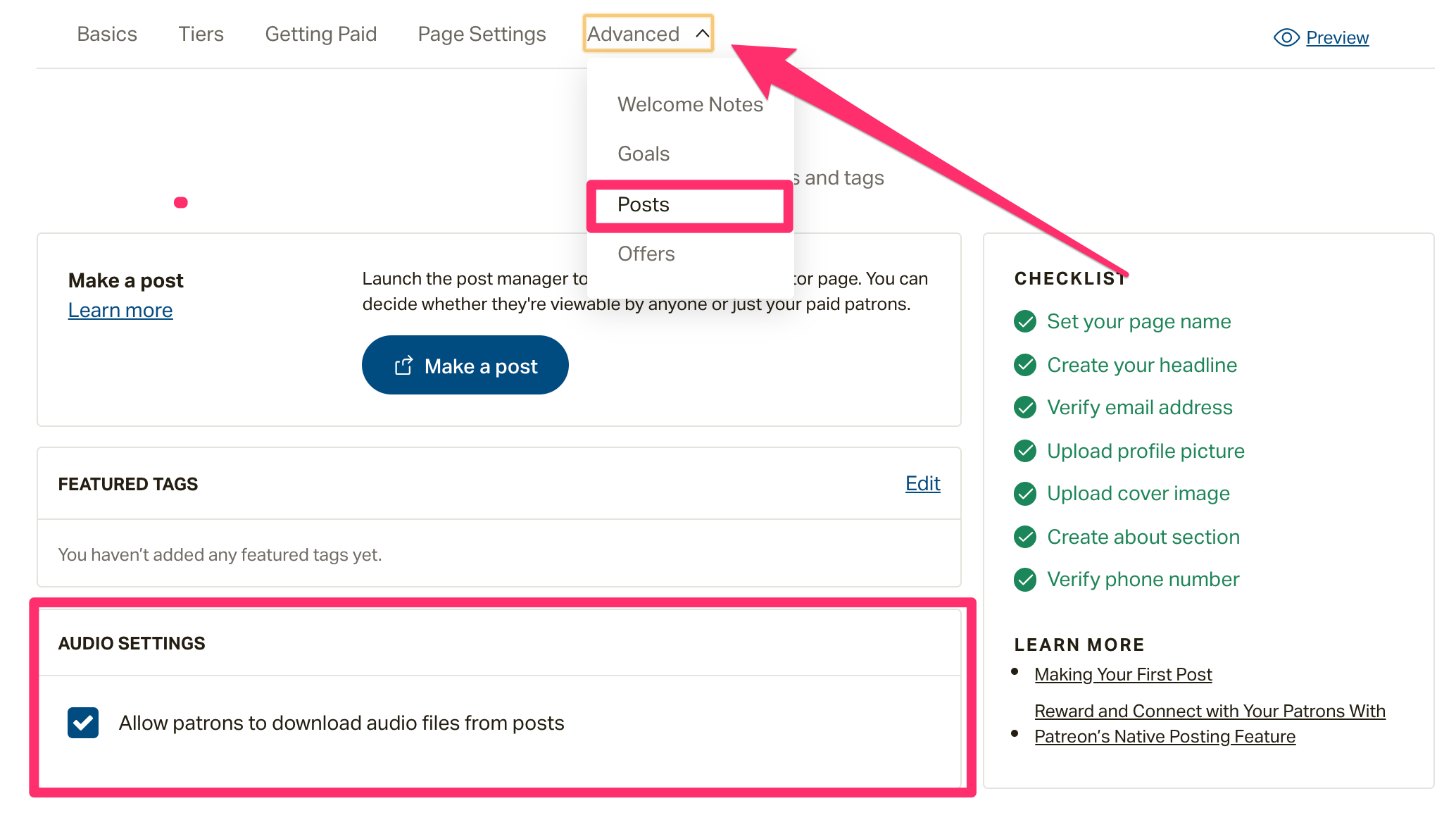 Please note that your audio setting will default to share the links, until you uncheck this setting. Your settings will apply to all your audio posts, old and new. Currently, there is no way to do this per post.