When you become a patron to a creator who is charging per-post, you have the option of setting a monthly limit to your payments. This prevents you from being charged more than you're comfortable, if the creator makes several paid posts in a given month.


Step 1: After clicking Become a Patron to a per-post creator and choosing your tier, you will be brought to a membership confirmation page: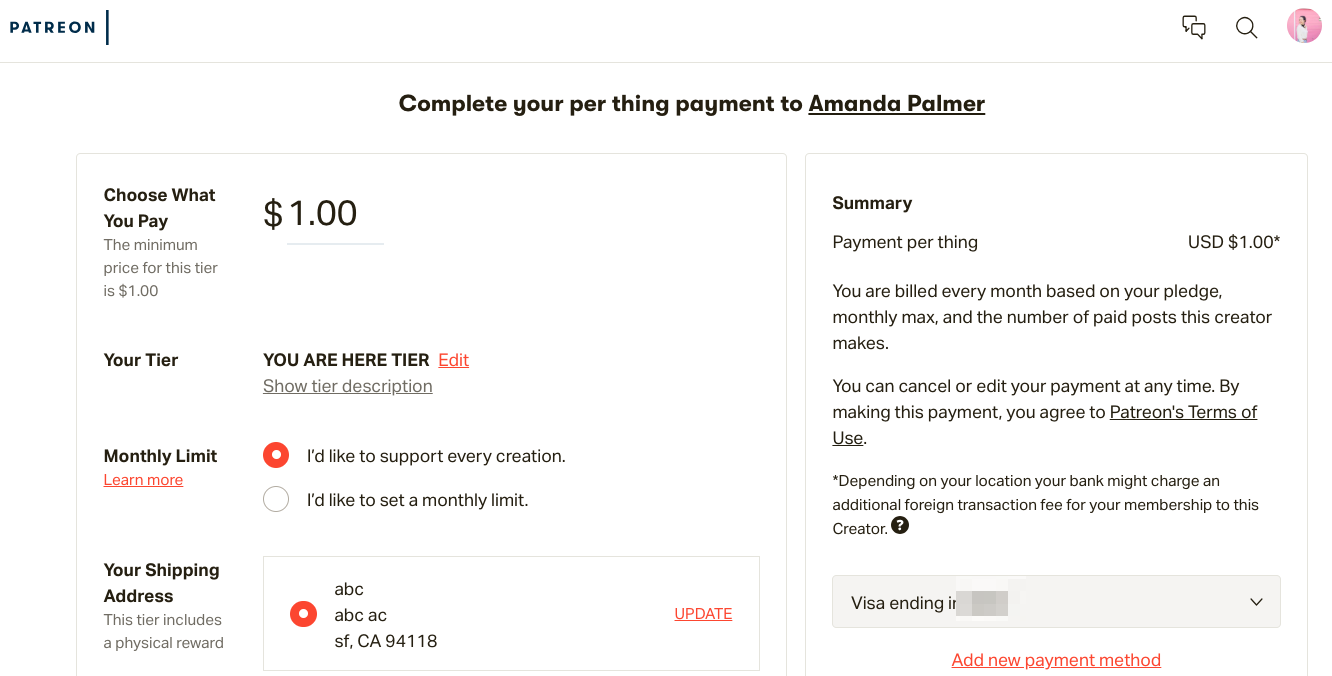 Step 2: Select the checkbox for I'd like to set a monthly limit. The option to enter the max number of times per month you'd like to contribute to paid posts will appear. This number indicates how many times you can be billed in a month, not the total monthly amount.

Example:
If you pledge $2.00 USD per post with a monthly limit set up to 2 times, your total pledge amount will be $4.00 USD.
Step 3: Once you click Confirm, you will be a patron of the per-post creator with a monthly max set.
---
You can set up a monthly limit to your membership at anytime. You can also edit or remove your monthly max if you'd like.
Follow the steps below to set a monthly limit after you've already confirmed your membership:
Step 1: From the Dropdown menu in the top right select My memberships.