You can add a shipping address requirement as you create your Tiers, or add this requirement to existing Tiers at any time. 
---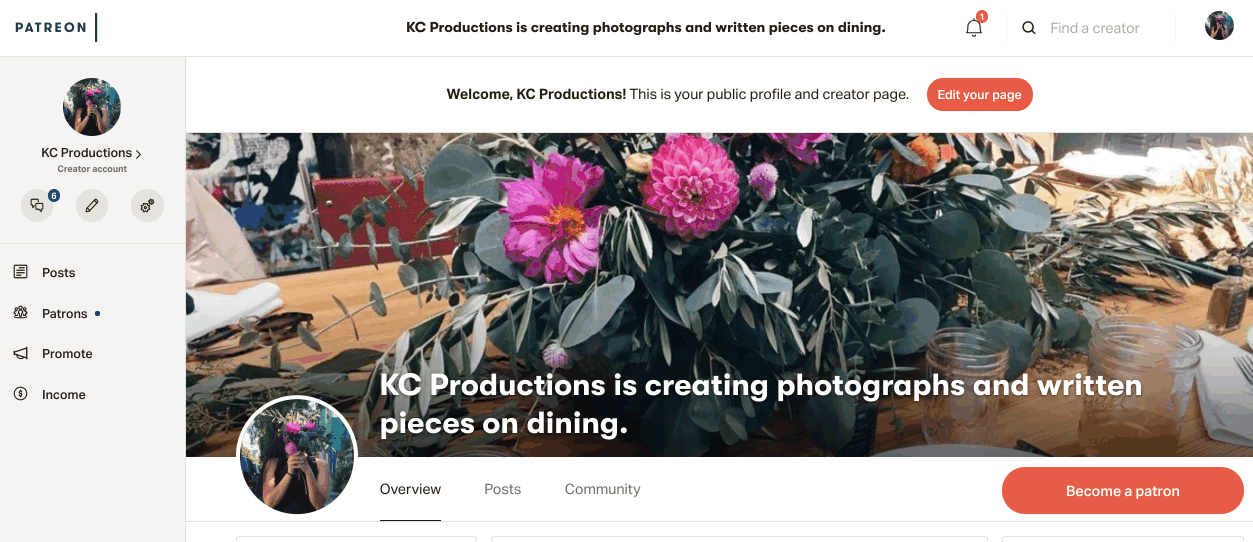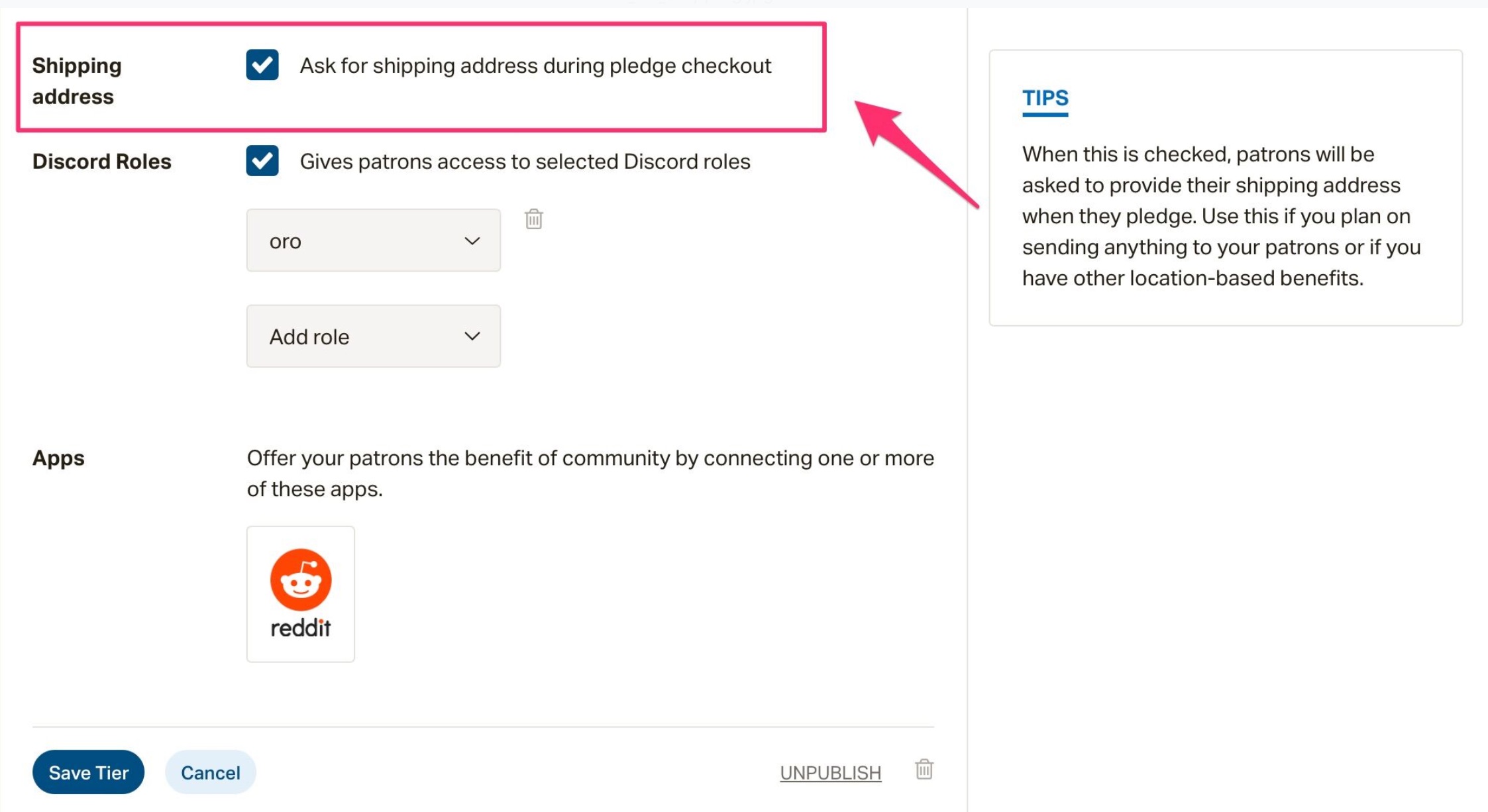 Once you've added the Shipping address request to your Tier, it's a good idea to message existing patrons. Let them know you're collecting patrons shipping addresses and why. Feel free to link patrons to this article to update their membership: 
How do I change my shipping address?