There are three different ways you can message your patrons:
Option 1. Your inbox can be found by navigating to the vertical navigation on the left-hand side of the page and selecting messages. Here, you can view any messages you have received, as well as send messages to your patrons. 
Navigate to the side menu on the left side of the page while signed into Patreon.com and click messages.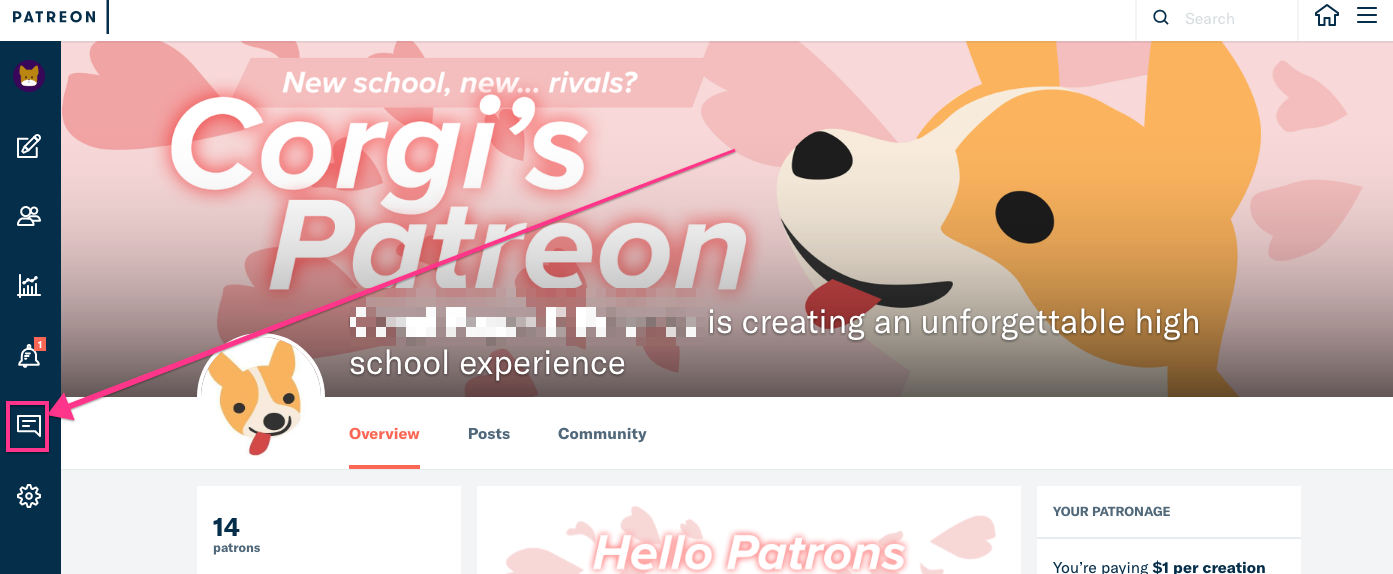 From there, you can enter the name of your patron into the text field and you'll see a message box pop up. 

If you're a patron to other creators, you can also message creators from here.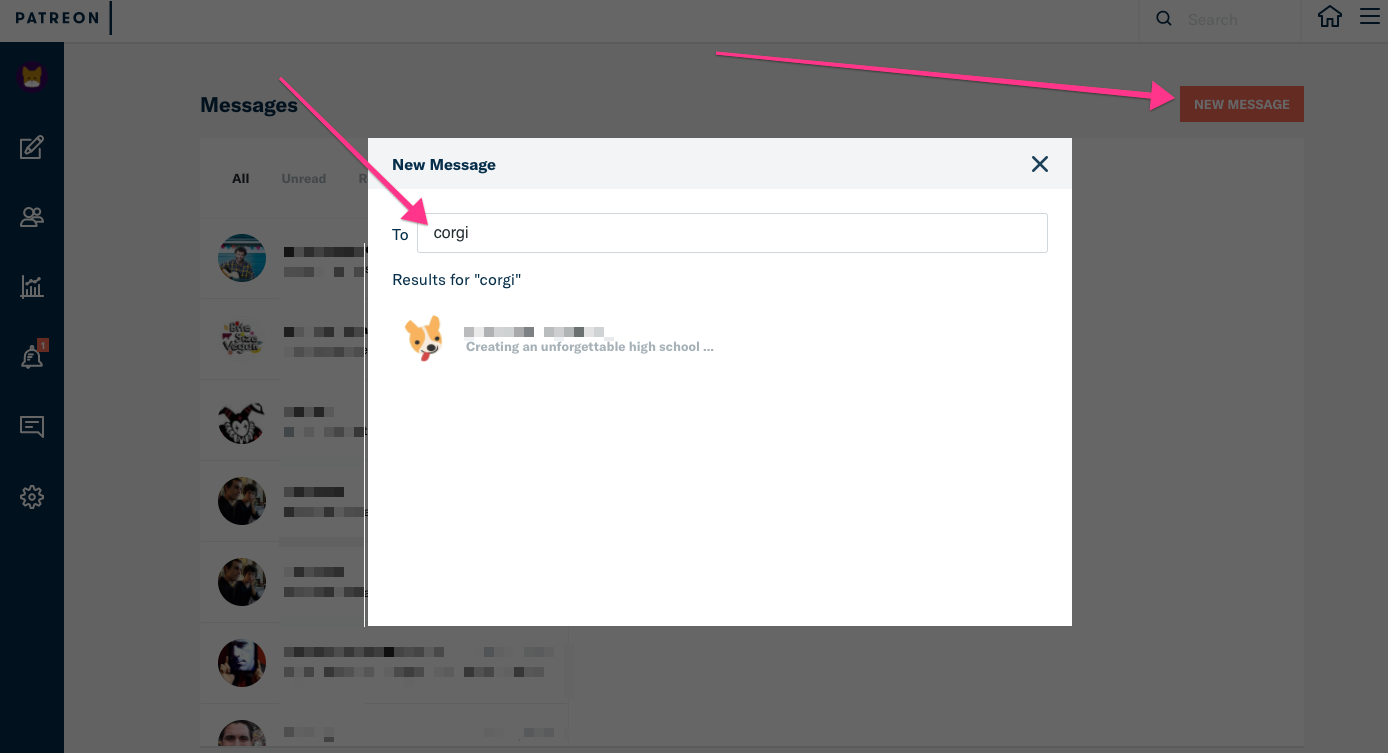 Option 2. You can send individual or group messages right from your patron relationship manager. If you decide to send a message to a group of patrons, each patron will receive an individual email from you. So don't worry, you won't be the culprit of a serious group thread that results in hundreds of notifications.
Option 3. Simply visit the patron's page and from the ...more option you can select message.