Within your post creator, you can
s
chedule
post
s
to publish at a later date.
This feature is great if you're taking time off, or are searching for ways to manage the workload of a content creator.

Tip: Set one day of the week where you schedule your posts for the upcoming week. You can type everything out, upload all of your images, and schedule it for later, freeing up the rest of your week.



Follow the steps below to start scheduling posts:
---
Step 1:
Select what type of post you'd like to make from the
New Post
page.

Step 2: Make your post as you normally would – get everything filled out as if you were going to post it right away.

Step 3: Click the drop-down button next to the Publish now button, and select the Schedule option.


Step 4:
After selecting the option to
Schedule
, you'll notice a date and time field populate. Fill in
the fields to set a publish date,
and time.
Step 5:
Click the
Schedule
button, and you're all set! If you're setting up a series of posts, follow the steps again.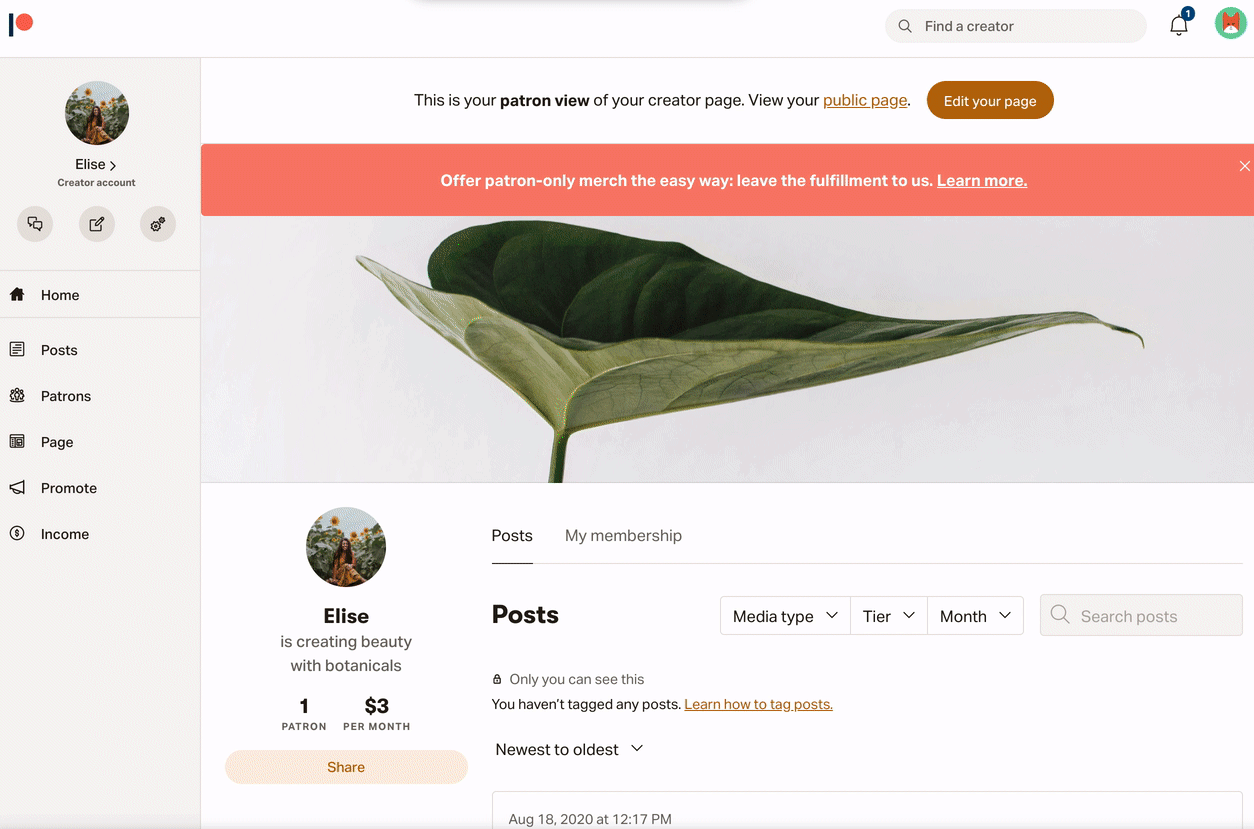 Editing a Scheduled post
You can check all of your scheduled posts on the
Scheduled page
of your Posts section. To edit a post,
simply click the
Edit link
.



Click the
Schedule
button to save your changes.


Can I schedule a post on the Patreon app?
Not
a
t
the moment
! Scheduling a post is currently
only
available on the Desktop, and Mobile web versions of Patreon.


If
you're
creating post
s
on the go
, and
you'd like to schedule a post, you can create your post on the Mobile web version
(i.e.
Chrome, or Firefox) of Patreon
and
schedule your post
there
. Alternatively, you can
Save your post as a draft in the app
, and revisit your post to schedule on Desktop, or Mobile web
to schedule it.