Note: You can only message a creator you actively pledge to or have successfully pledged to in the past. If you are not a patron and wish to contact them for sales or press requests, you'll need to contact them offsite. 
There are two ways you can message a creator you are supporting on Patreon:
From the overview section of a creator's page, click more on the left-hand side and then message. 
or 
Navigate to the top-right of the navigation header  while signed into Patreon.com and click the messages icon.

From there, you can click new message and enter the name of any creator you are a patron of into the text field to start writing to them: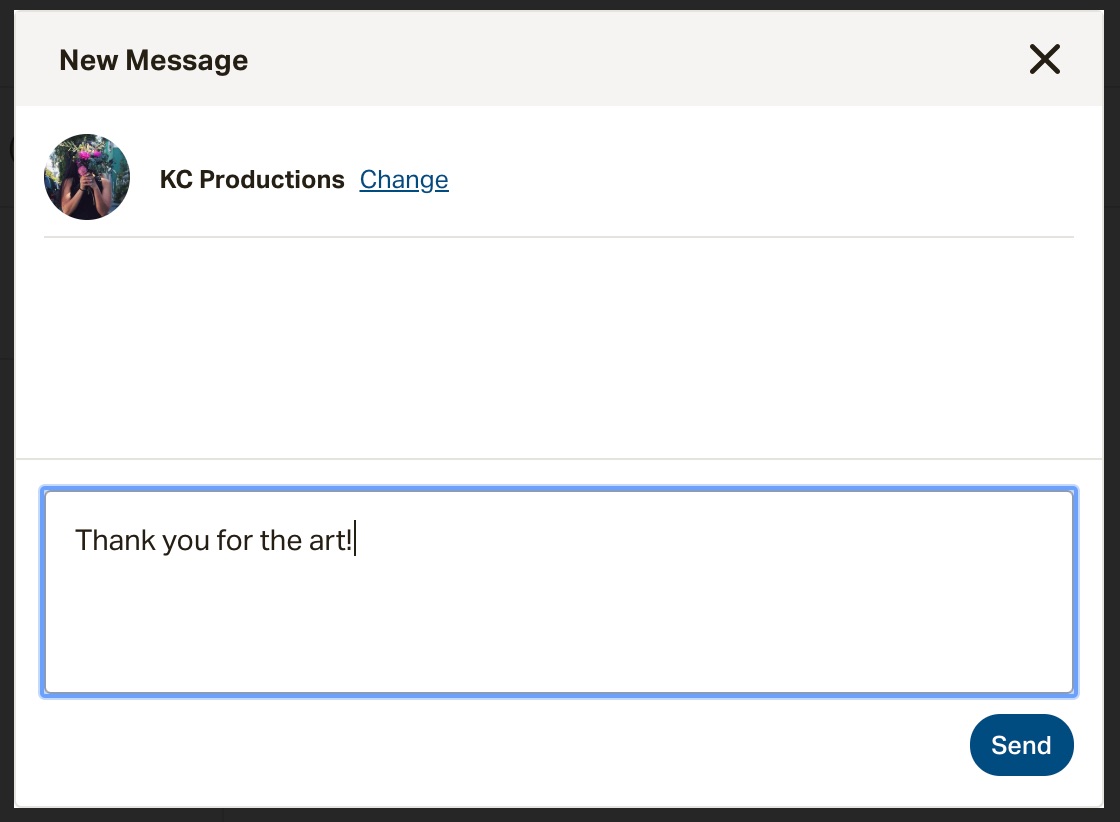 Note: If you have been blocked by a creator you will not have any permission to message them.