Note: You can only message a creator you currently have a membership or have successfully paid in the past. If you are not a patron and wish to contact a creator for sales or press requests, you'll need to contact them offsite.
There are two ways you can message a creator you are supporting on Patreon:


From the creator's page
To send the creator a message from their page, click the more icon (3 dots) on the left-hand side, directly under their profile image and page name. Select Message from the drop-down menu.
A new window will appear, where you can type your message to your creator. When you're happy with it, click Send.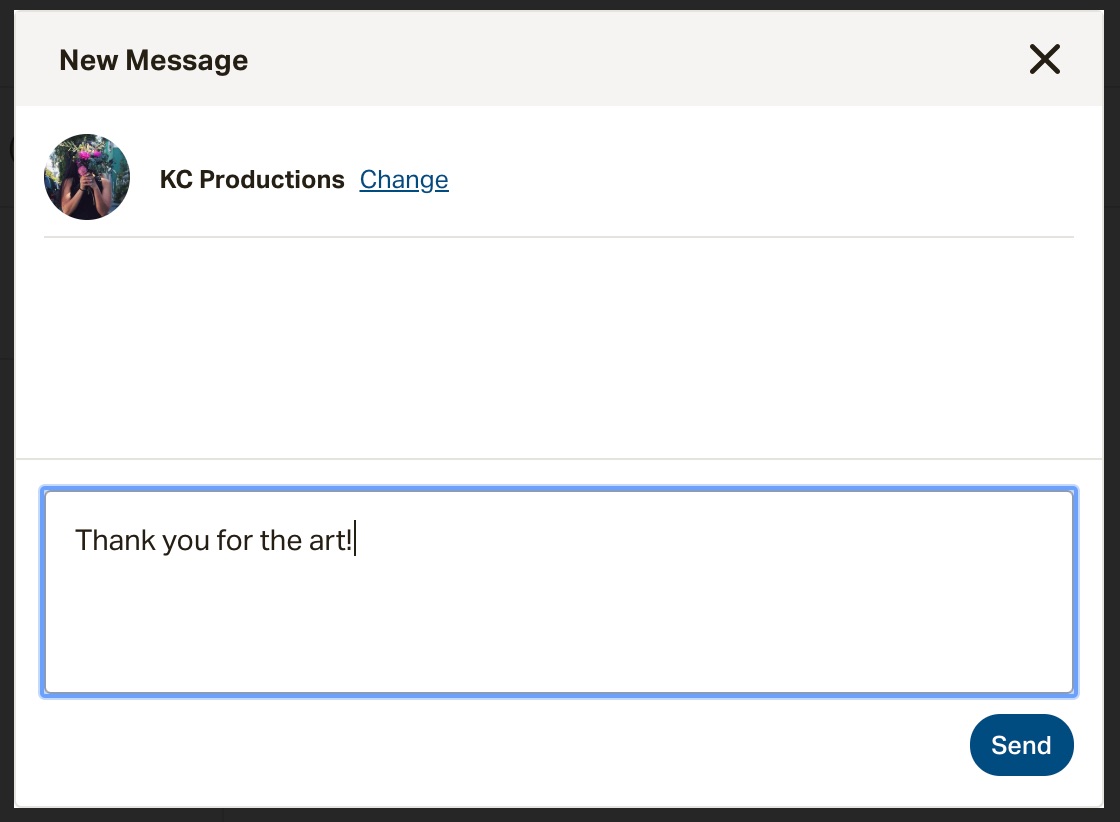 From your Inbox
While logged in, click the Messages icon in the upper-right corner.

From there, you can click New message, and enter the name of any creator you are a patron of into the text field to start writing to them: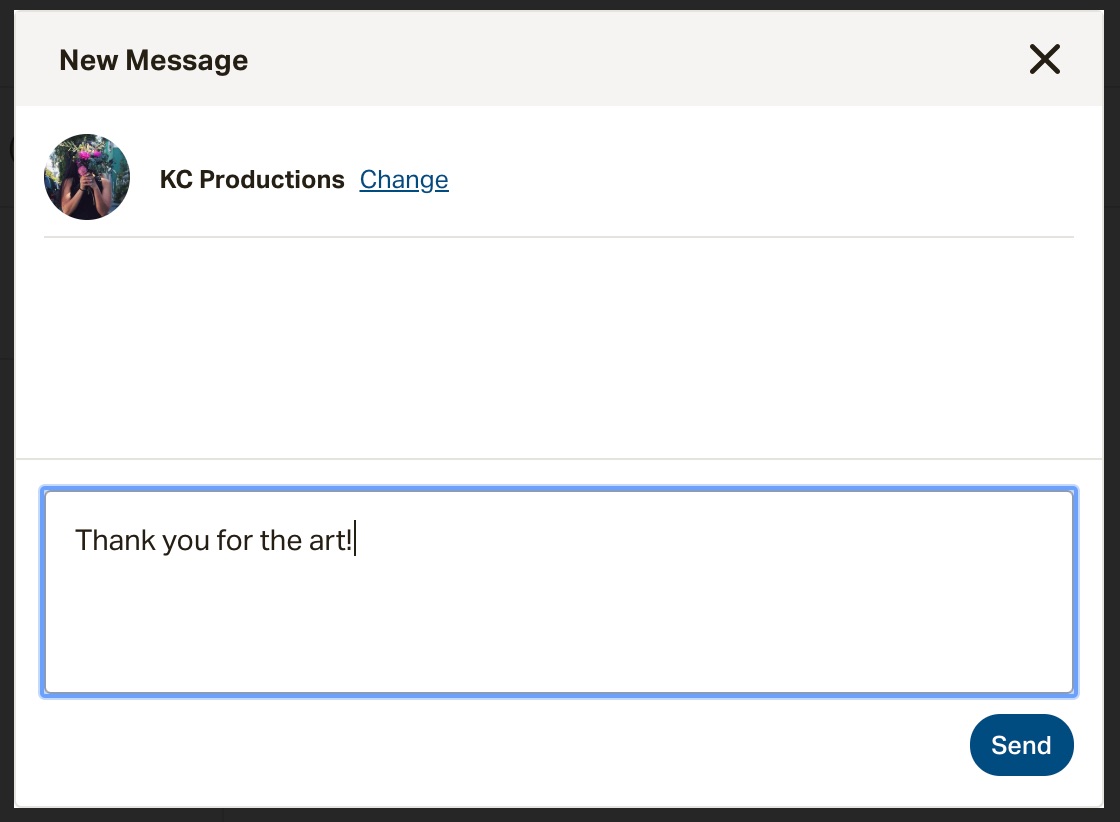 If you already have a message thread with a creator, you can also find a previous message with them on the left-hand panel, and type your message.
Note: If you have been blocked by a creator you will not have any permission to message them.