What will this guide cover?
---
Click Add tier to make a custom tier. If it's your first tier, you can choose one of our templated tiers to get started.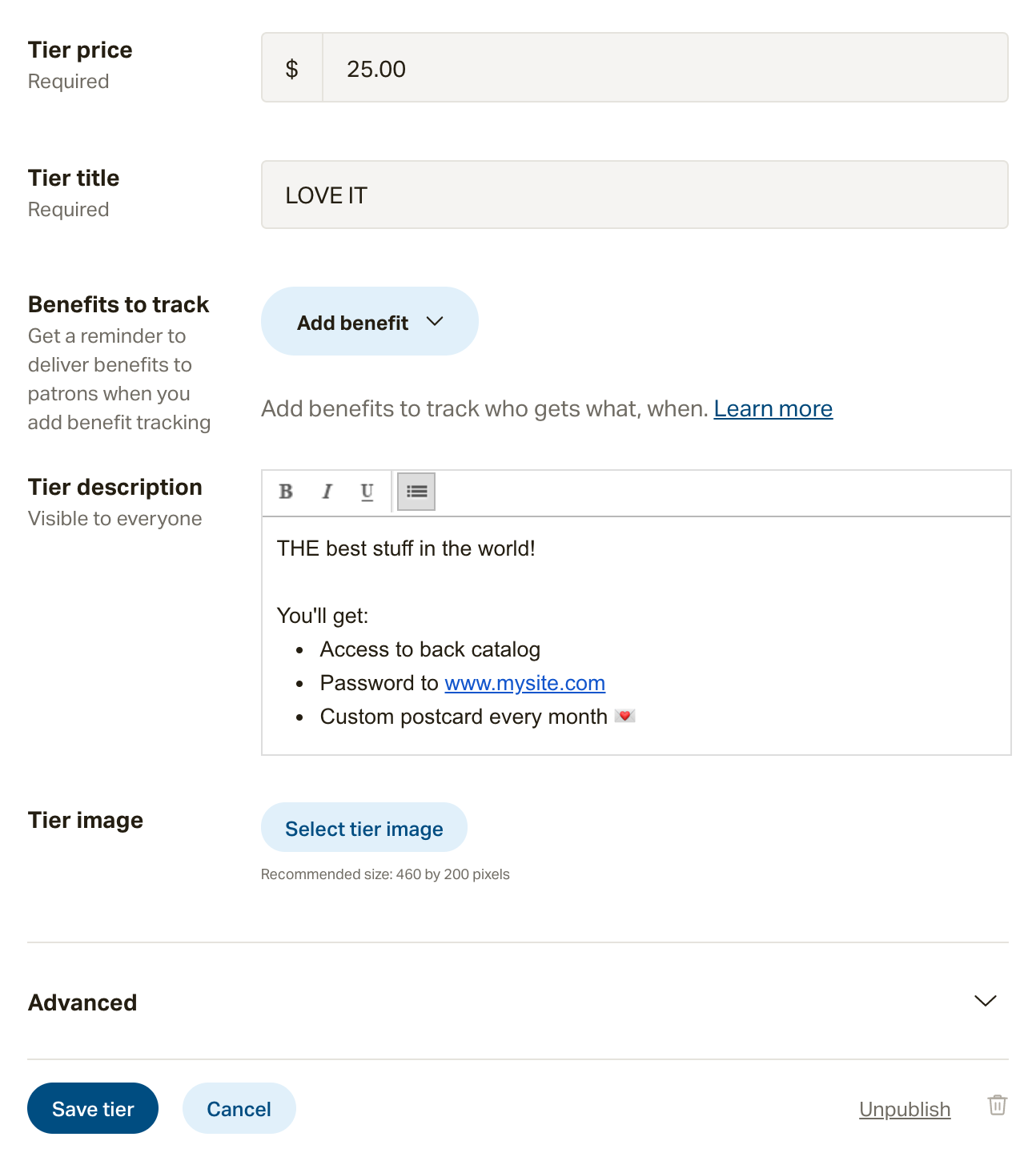 ---
You can select from benefits you have already added, or select "browse recommended benefits" to choose from our templated benefits or create a custom benefit for tracking.

If you choose to create a custom benefit, a form will appear where you can fill in the benefit name and delivery schedule. Note that per creation creators can only set up one-time delivery benefits.
Click Add benefit.
Save tier to update your tier.
Advanced tier options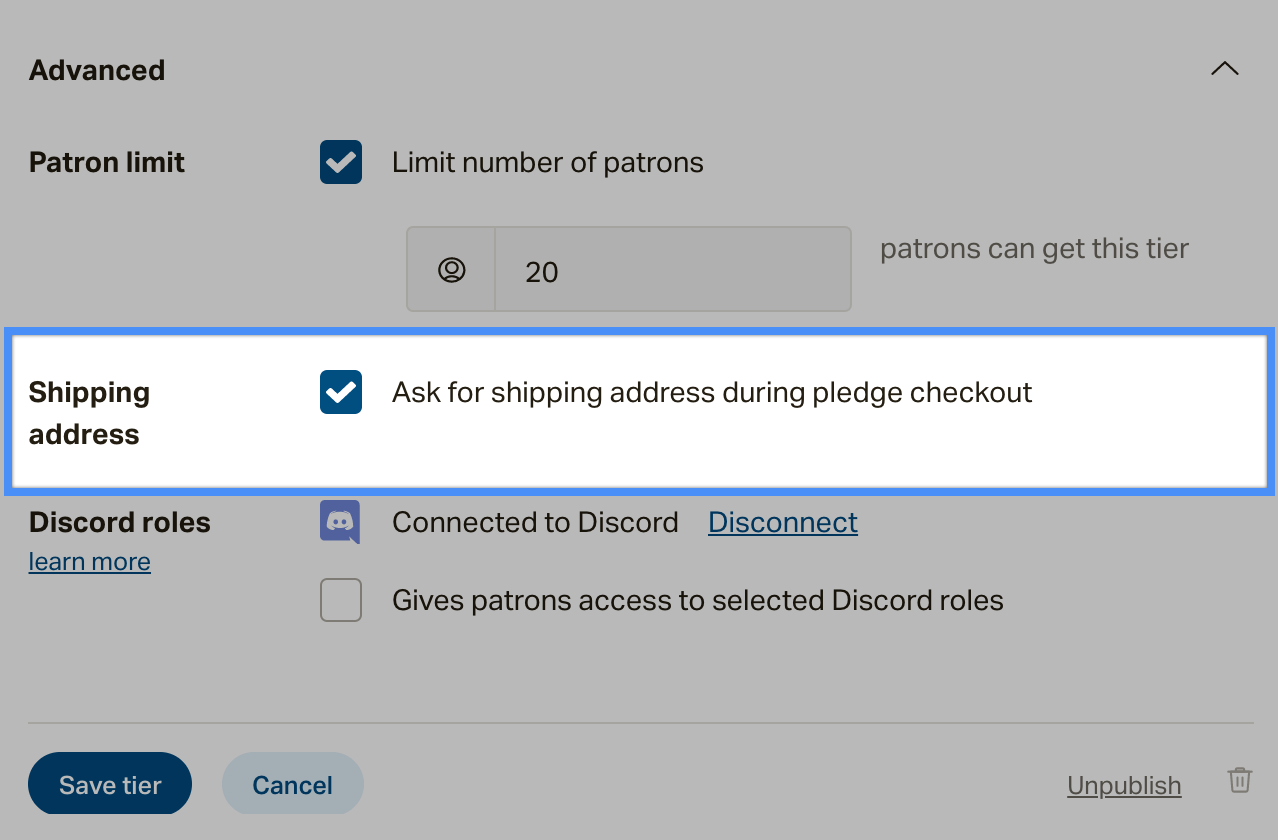 You can limit the number of patrons who can join your tiers. Simply click the Patron limit checkbox, and enter the maximum number of patrons who can join your tier.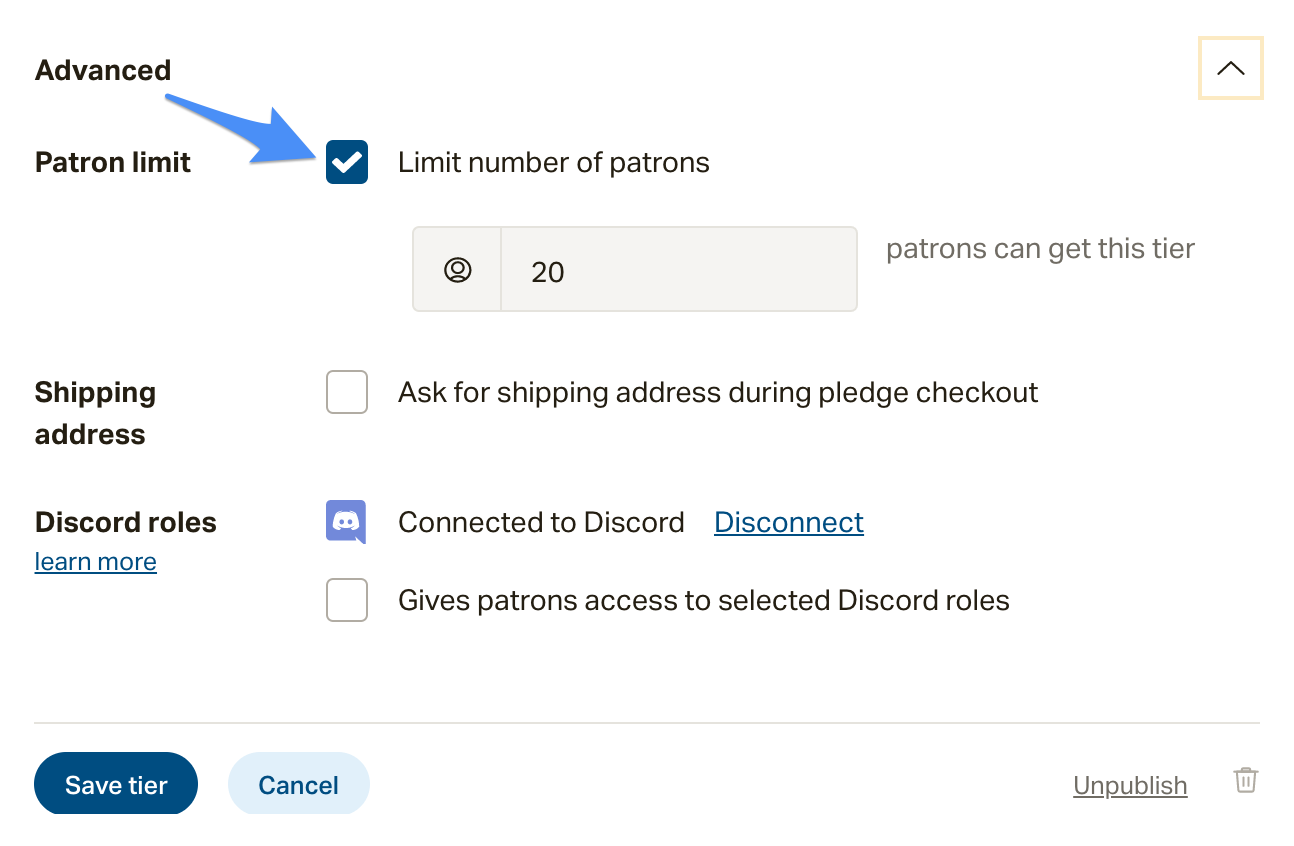 You'll already need a Discord account and server set up before connecting in your Tier. Once you've done that, you can connect to Discord and add roles directly from the individual tiers.