---
For the purpose of this article, we'll be showing screenshots of the Discord app, but know that you can do these things either in the Discord app, or on the Discord site.
---
Step 1: Navigate to your page editor.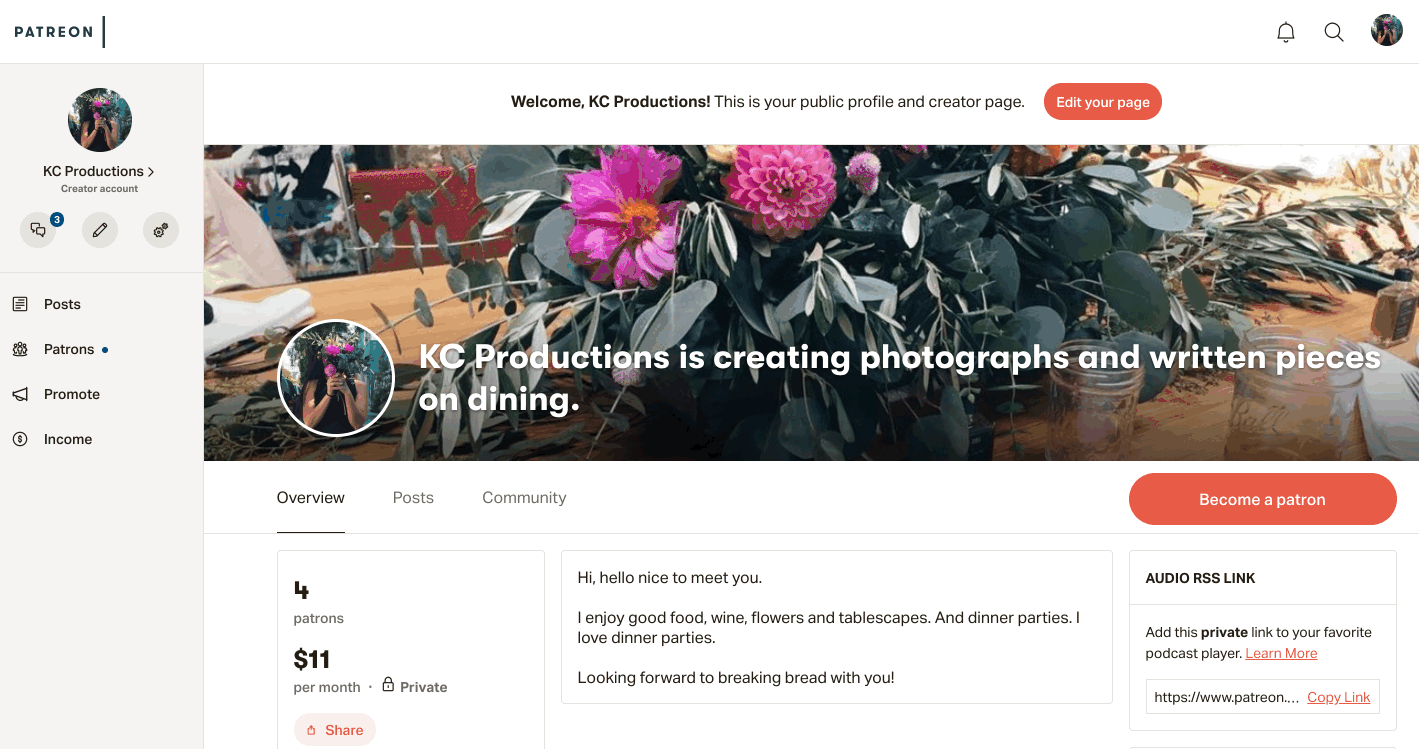 ---
Step 1: Navigate to the Roles section of your Discord server settings. Find the new role "Patreon", and drag it above all the roles on your server. This is super important. If you do not drag the "Patreon" role to the top of the list, the bot will not assign your patrons their roles and you will not be able to add roles as benefits on tiers.
pre-selected for this role
---
Step 1: Log in to your Patreon account and navigate back to your page editor (if you aren't already there). Click on the tiers tab from the upper menu.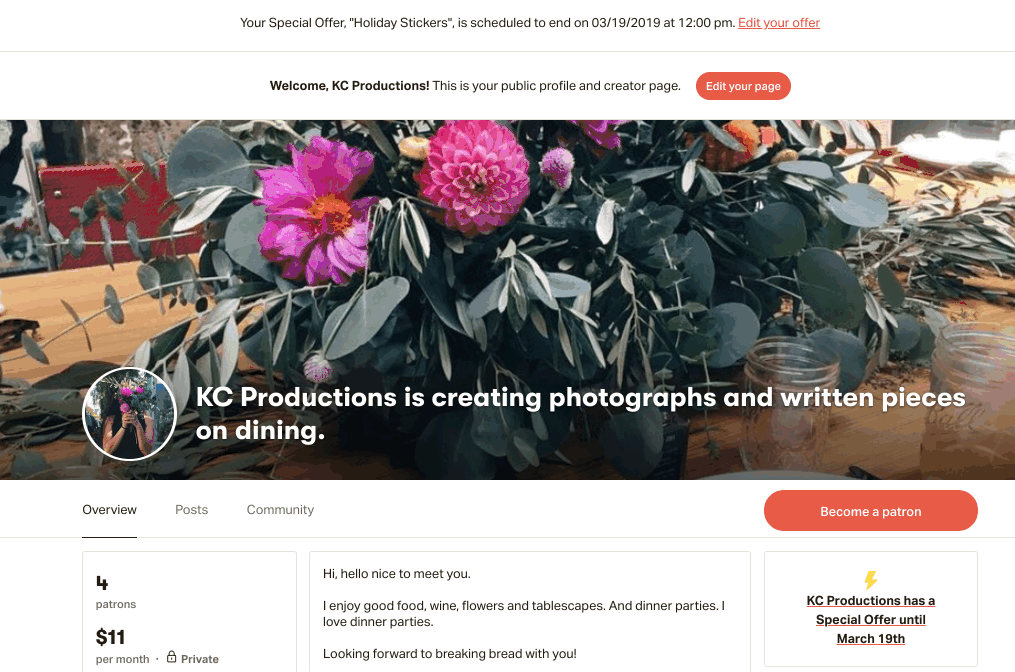 ---
We'll handle the rest from here! Once a new or existing patron connects their Discord account, we'll automatically invite them to the server (if they're not already in it) and assign them the role(s) corresponding to their chosen tier. If a patron deletes their pledge or their payment declines, we'll remove the role(s) from their Discord account for you.
---
Q: Will non-patrons on my Discord server be affected?
A: We will only modify the roles of those who are your patrons. Additionally, if a patron deletes their pledge, we'll revoke the roles which you asked us to assign them.
Note