This article will cover how to go about setting up and executing on a special offer on your creator page. A special offer is meant to drive additional traffic to your page by setting up a one-time deal for newly pledging patrons in specific tiers. It will go over how to schedule a special offer as well as how the offer will display once it is live. It will cover all of this as well as many frequently asked questions about special offers.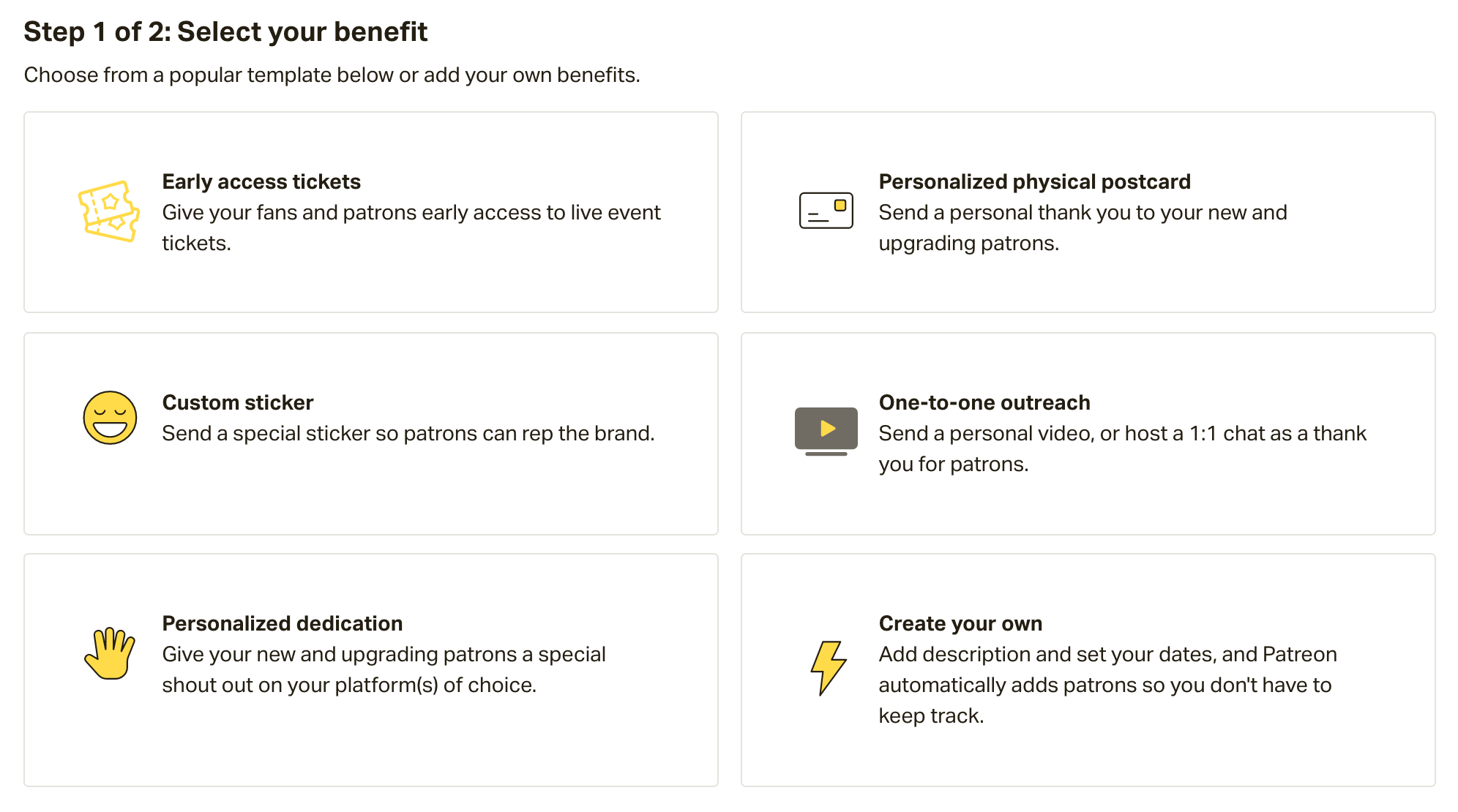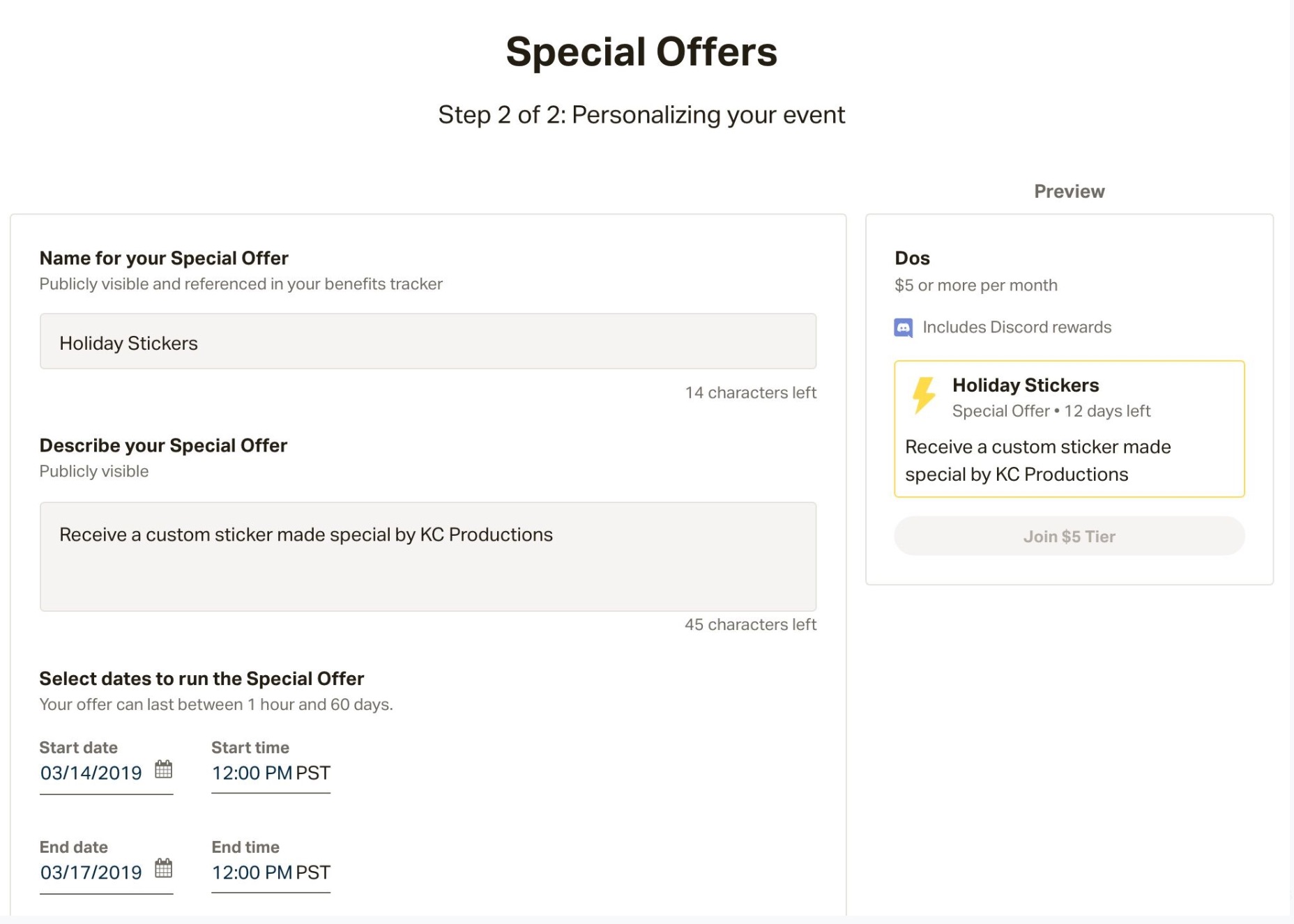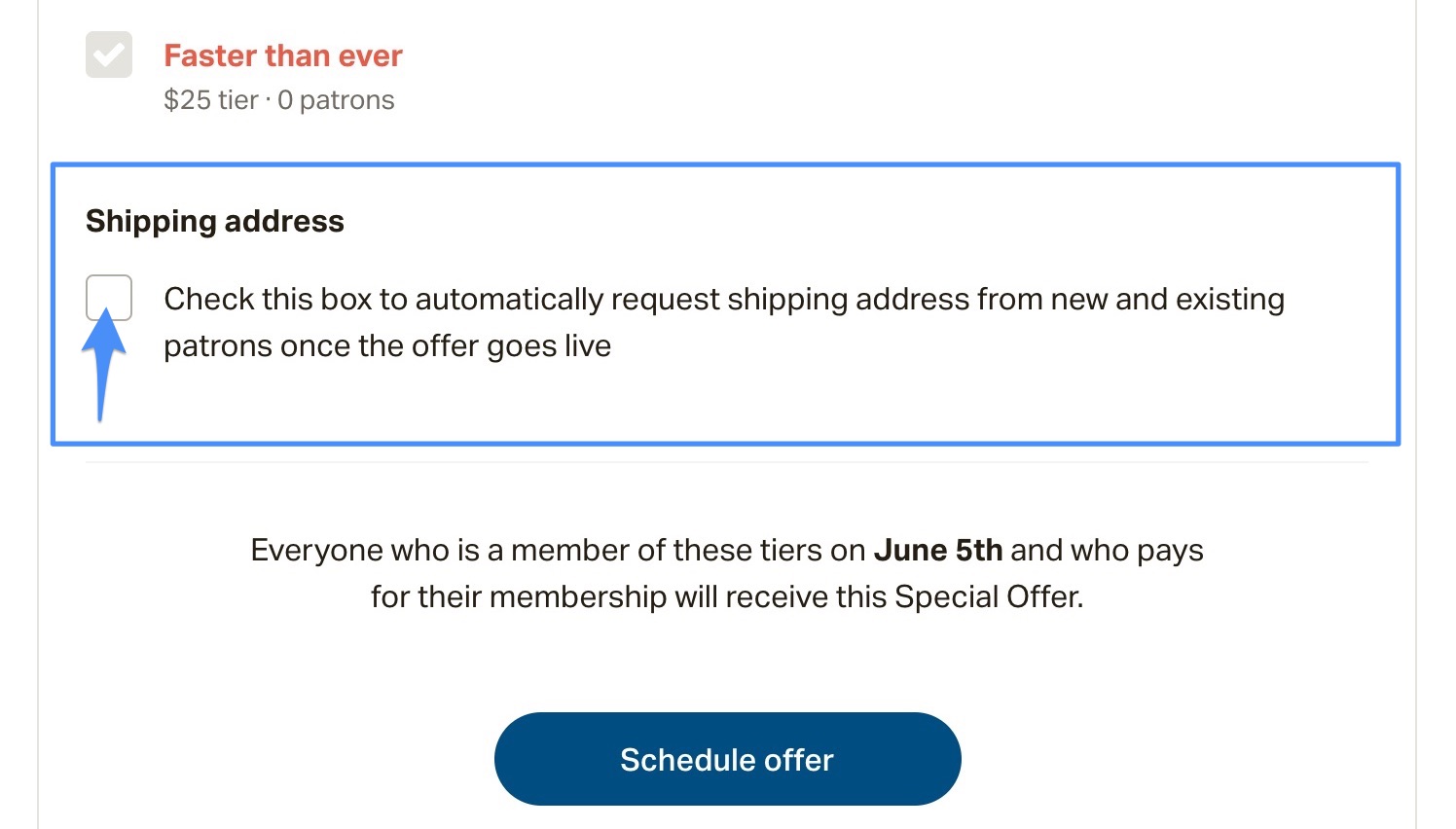 Schedule Offer
How to schedule a Special Offer before launching my page
---
If you are an un-launched creator, you have the ability to schedule a Special Offer before launching your page! Follow the steps below to schedule your Special Offer upon launching.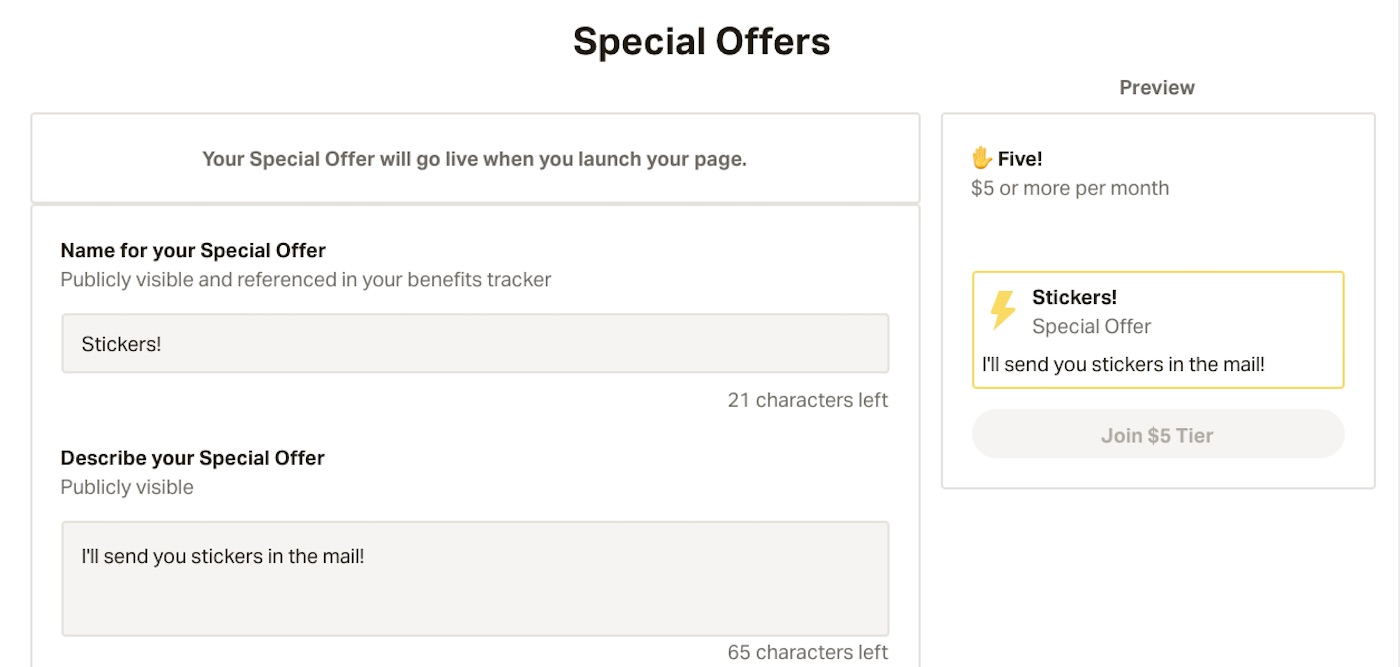 Step 6: Don't forget to save your offer by clicking the Update your offer button! You're all set, and your Special Offer will go live as soon as you launch your page.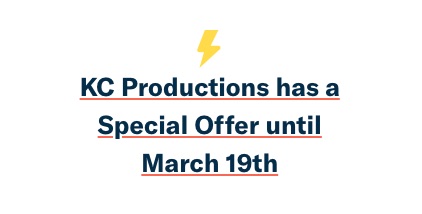 Q: How can I make sure my Special Offer campaign is a success?
A: Here are some pro tips:
Q: What can I offer?
A: Here are some of the things other creators have offered: stickers, pins, limited-edition posters, live streams, virtual concerts, mentions in a book/album, special video/song/graphic, recognition at a live event…
Q: I will need my patron's shipping address to fulfill the benefits of my special offer?
A: Select the option to collect new and existing patrons' shipping addresses –– we'll send existing patrons an email asking them to add their shipping address when your offer goes live!