Social media is a great way to tell people who you're supporting on Patreon! The share buttons found on the creator page allow you to share their page on your Facebook or Twitter feed.
To do this, navigate the creator's Patreon page. On the right side of the page, you'll see two buttons - one for Facebook that says Share and another for Twitter that says Tweet. These buttons will only be visible if you are a patron of the creator.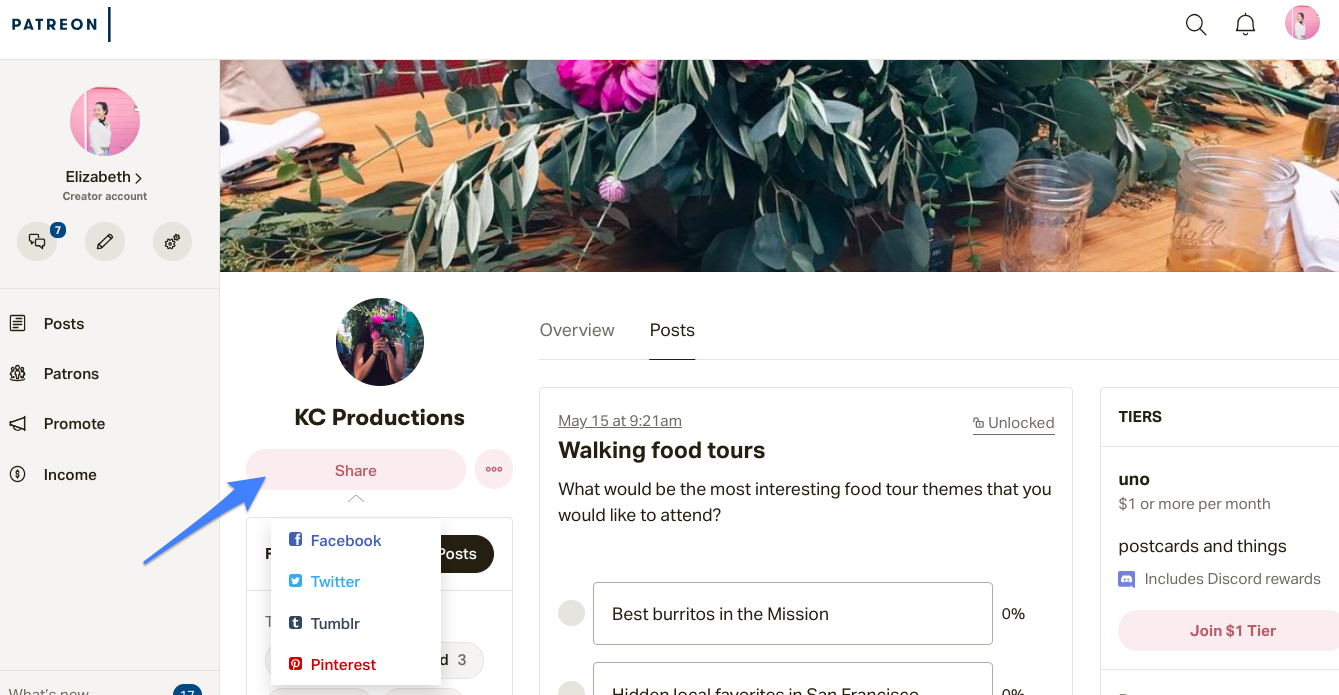 Click on the button for the feed you'd like share this information with. If you aren't logged in yet, it will ask you to enter your login credentials. You can choose to add additional text about what you are sharing as well.